Taking business to the next
level with Startup School
Integrated entrepreneurship courses
View our courses
About
Startup School

"The entrepreneurial mystique? It's not magic, it's not mysterious, and it has nothing to do with genes. It's a discipline. And, like any discipline, it can be learned". These are words spoken by leading management thinker, Peter Drucker, and a perspective shared by Startup School.

Startup School was founded by some of South Africa's most successful entrepreneurs for entrepreneurs. With the support of Investec, a leading private specialist bank with a true entrepreneurial spirit, Startup School strives to equip local startups with the entrepreneurship skills they need to achieve a life of success and significance.

Our courses are supported by a strong and experienced team of education, coaching and startup specialists. Together, they share a passion for enabling entrepreneurs, and building a thriving entrepreneurial ecosystem in Africa.

Read more
Our featured course
For entrepreneurs
Marketing for Entrepreneurs
Start date: 02 Mar 2020
Applications close: 24 Feb 2020
---
In this 6 week online course you will be immersed in the strategic discipline of marketing and, not only will you develop a customer needs-focussed mindset that will filter down into the other aspects of your business, you will also begin implementing marketing tactics for your startup from the get-go. Each week, the course content, case studies, class discussions, and activities will be geared towards practical application to your business. This course will also equip you with a uniquely South African marketing perspective, exploring the intricacies of the SA marketing landscape.
View course to apply
Entrepreneurship Course
Start date: 24 Feb 2020
Applications close: 21 Feb 2020
---
The Entrepreneurship Course is a 12-week online entrepreneurship development programme offering interactive learning activities that guide an entrepreneur from the ideation phase of their business through to the investor presentation of a comprehensive business plan. For Entrepreneurs who are already running a business, the course enhances key entrepreneurial skills and supports sustained business growth. Entrepreneurs on the course can apply to be mentored by one of South Africa's most successful business leaders. This is Startup School's flagship course offering, and along with partner Investec, is pioneering support and development within the African entrepreneurial ecosystem.
View course to apply
Startup School
Featured Alumni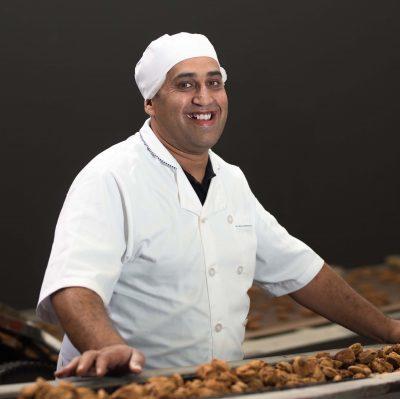 Aadil Moola
Biscorp - CEO
"It has been an amazing 12 weeks, I used the opportunity given and incorporated it into my business from week 1. The course material and the motivation from coaches was great. Although the course is based on a step system to create a business plan, for me I used information provided to become more productive and set goals. Prior to this I had a vision with no plan to drive it."
Access to a brilliant portfolio of learning materials and activities
Supported by the Startup School's exceptional Business Coaches
Apply to be mentored by one of South Africa's most successful business leaders
Present your business plan and compete for funding up to the value of R100 000.
Grow your network and connect with some of South Africa's most inspiring and innovative entrepreneurs.
Learn entirely online and at your pace.
Latest post from our blog
#10: The woman who turned pain into passion, passion into purpose, and purpose into profit
Jared chats to one of the bravest, humblest and most inspiring female entrepreneurs of our time in this exciting episode of the Entrepreneur on the Grow podcast series. Joy Ezeka, founder of the Zuri...
Join our newsletter
Subscribe for the latest thought leadership on startups in Africa