About the
Startup School
The Startup School was founded by some of South Africa's most successful entrepreneurs for entrepreneurs, supported by Investec, a leading Private Specialist bank, with a true entrepreneurial spirit and culture.
The Startup School is a project that aims to capacitate and facilitate support to encourage entrepreneurship in South Africa. The programme content is supported by a strong and experienced team of education, coaching and entrepreneurial specialists.'
For
Startup School
Have access to a brilliant portfolio of learning materials and activities.
Be supported by the Startup School's exceptional business coaches.
Apply to be mentored by one of South Africa's most successful business leaders.
Present your business plan and compete for funding prize money upon successful completion of the programme.
Grow your network and connect with some of South Africa's most inspiring and innovative entrepreneurs.
Learn entirely online and at your pace.
For
Entrepreneurs
Startup School offers you, the entrepreneur, the opportunity to expand on your business insight through a challenging and interactive 12 week online learning journey. The course's unique support structure of start-up coaching alongside comprehensive coursework means that you will develop and build on your entrepreneurial mind-set.
The programme also provides a space to develop one's network and make new connections. By the end of the course, you will have a comprehensive business plan, an enhanced understanding of how to develop your business and you could receive the opportunity to present your business plans to a range of investors for potential funding opportunities.
Course
Module
There are 12 modules that make up the programme. Each module is structured to give you the entrepreneur practical, real-world and relevant information to grow and succeed in your business. The modules give both seasoned and new entrepreneurs learning on key aspects of your business.
The course will run through a period of 12 weeks consisting of 1 topic per week. Each week will consist of approximately 10 to 15 hours of learning time.
Startup School
Target Audience
If you have an entrepreneurial mind-set or running a small to medium business you can apply to be part of the programme. Applicants are expected to complete the "boot-camp" modules to ensure that you have an appreciation of the content, commitment and level of learning to successfully complete the 12 week programme. The boot-camp is the first two weeks of the course where you are critically evaluated before you can continue with the rest of the programme modules.
A minimum of a Grade 12 qualification will better equip an entrepreneur to work through the modules. As the course progresses, the modules and content is designed to challenge and equip entrepreneurs with the necessary skill set to manage their business, which encompasses a wide range of business topics. Assignments and course work will require a strong level of commitment and study to ensure successful completion of the programme.
Matome Abner Maponya
---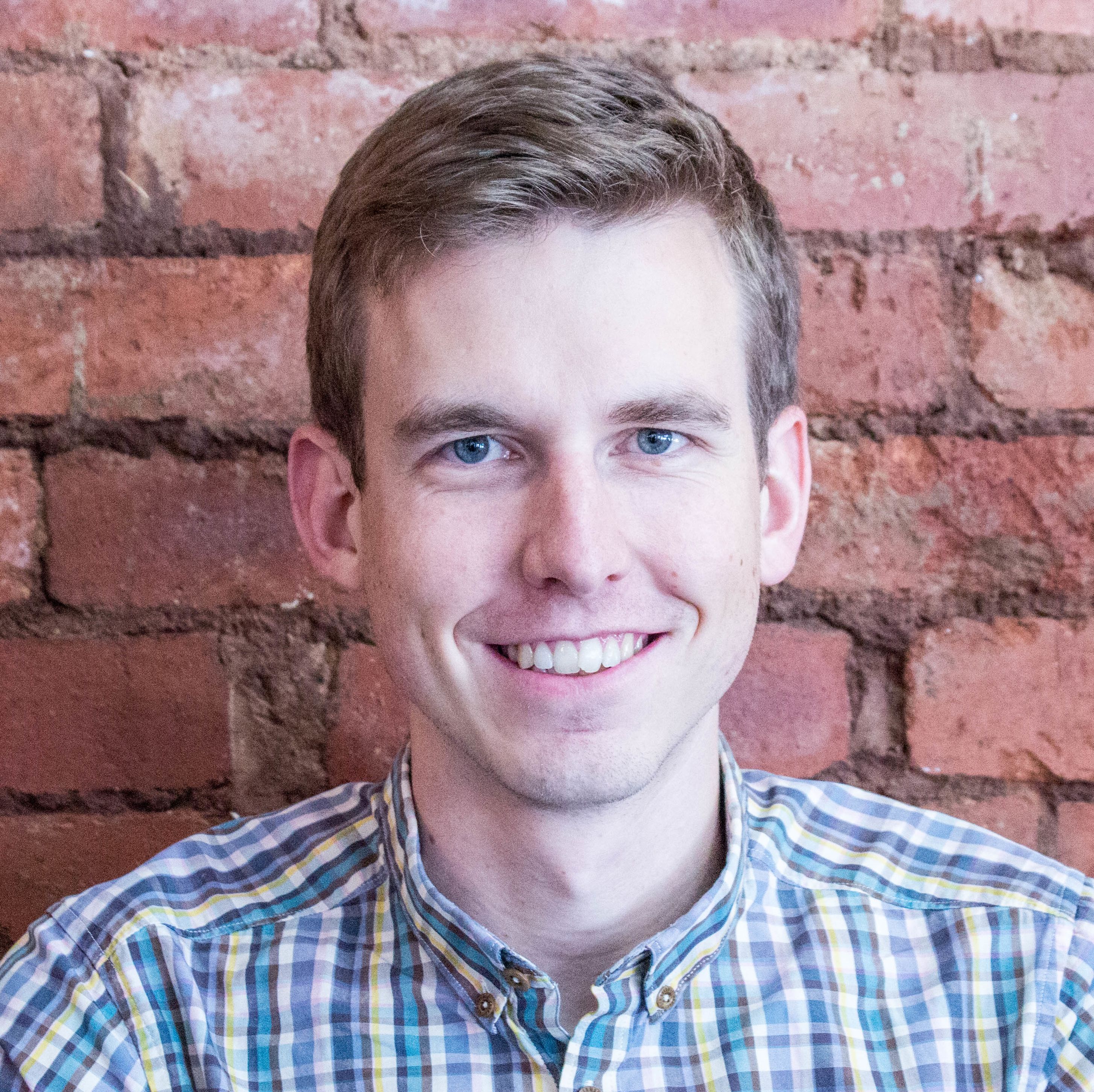 Adam Kinder
---
Alex Gabriels
---
Alexa De Villiers
---
Amy Franz
---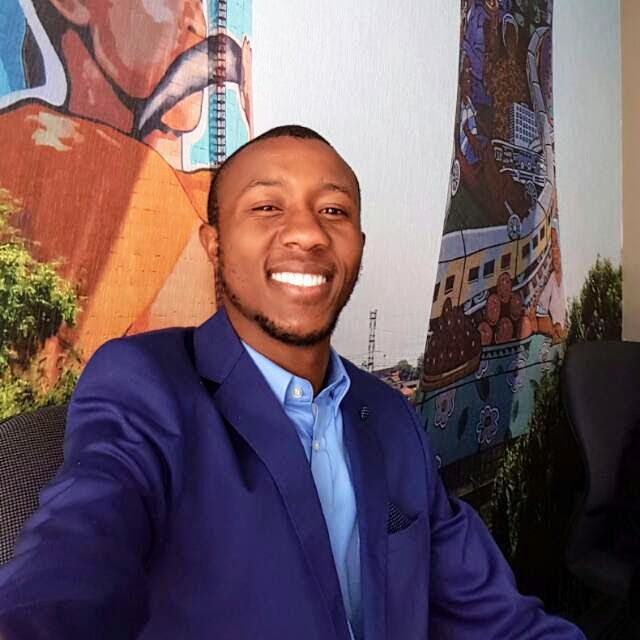 Andile Tshuluba
---
Andre De Sylva
---
Andre Minnie
---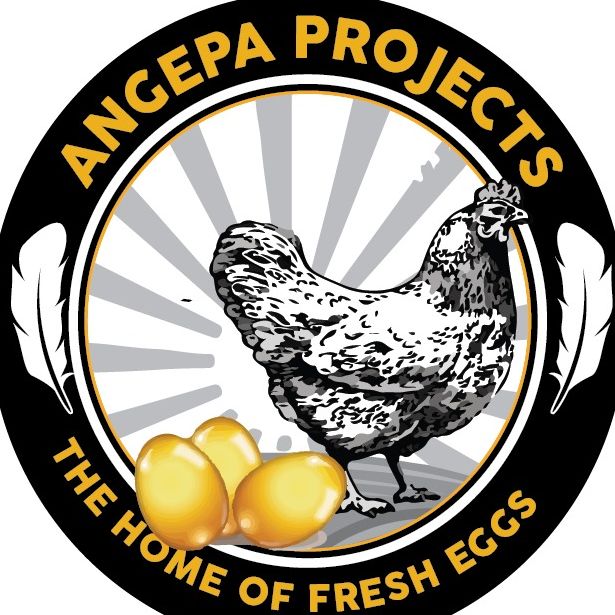 Angela Mpe
---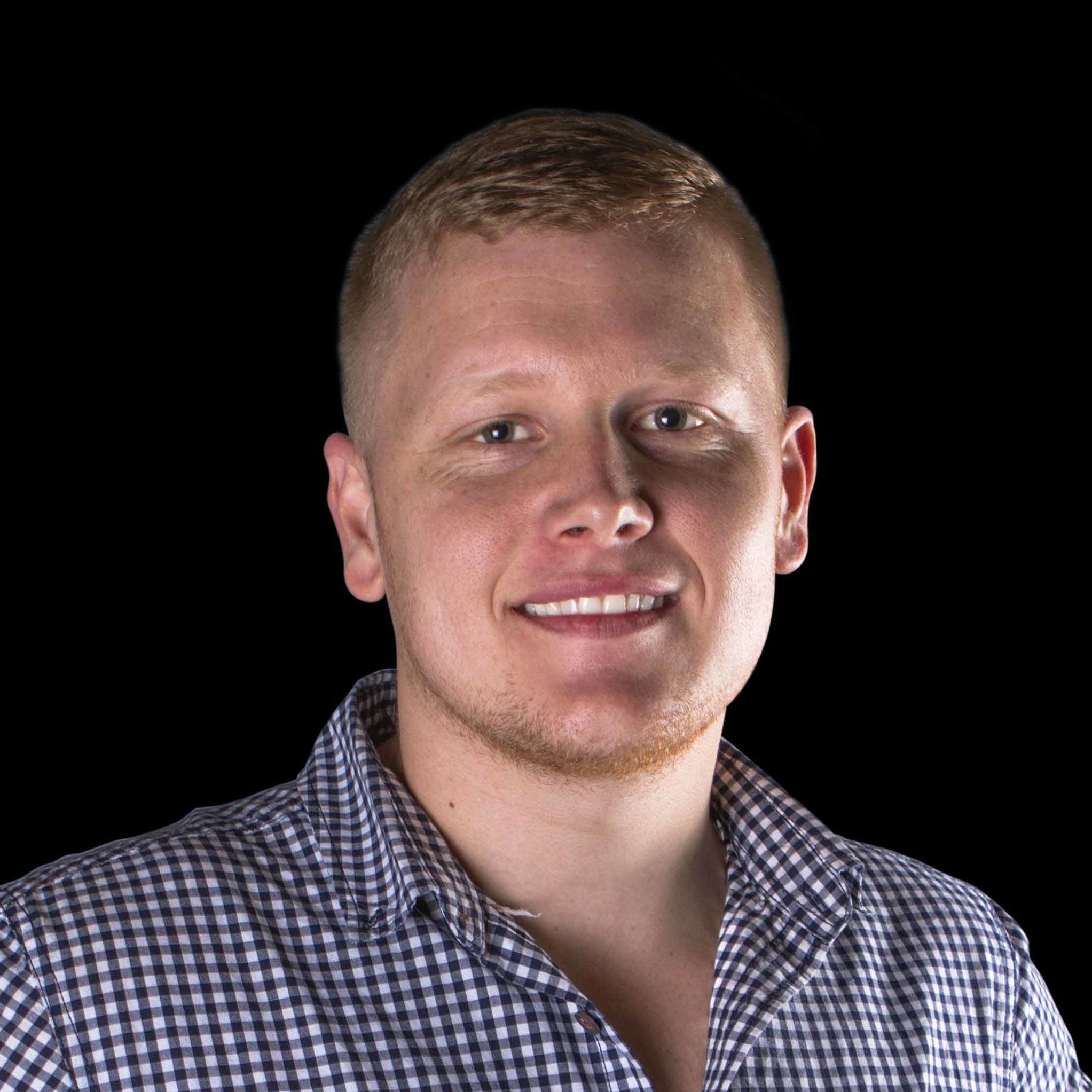 Anthony Kirkwood
---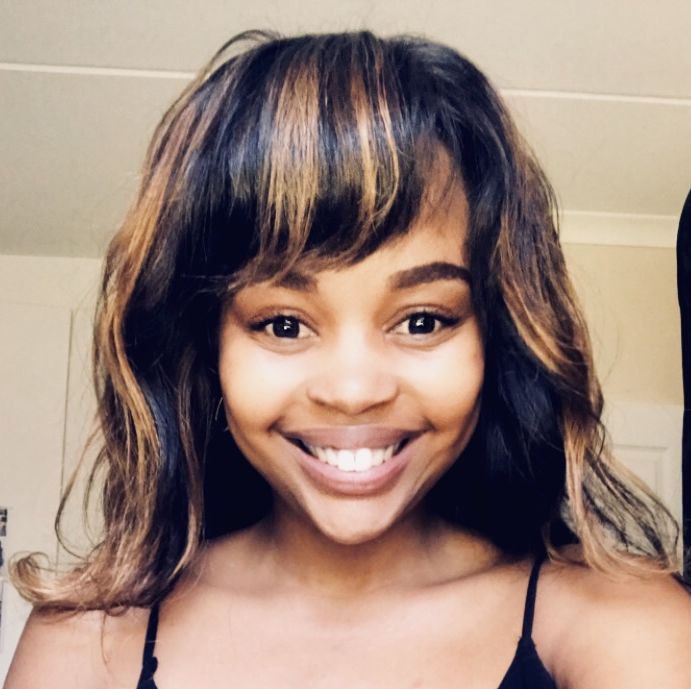 Ashanti Qata
---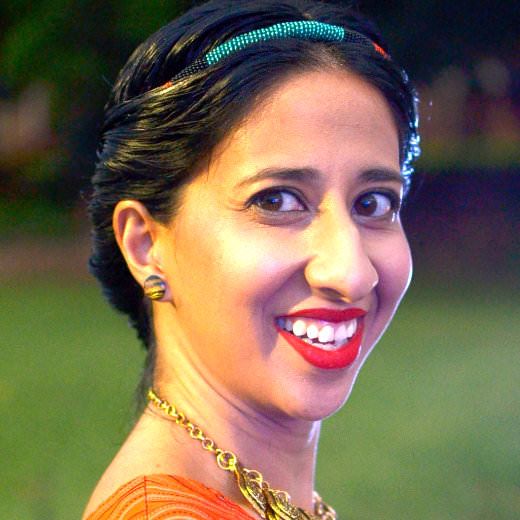 Atiya Mosam
---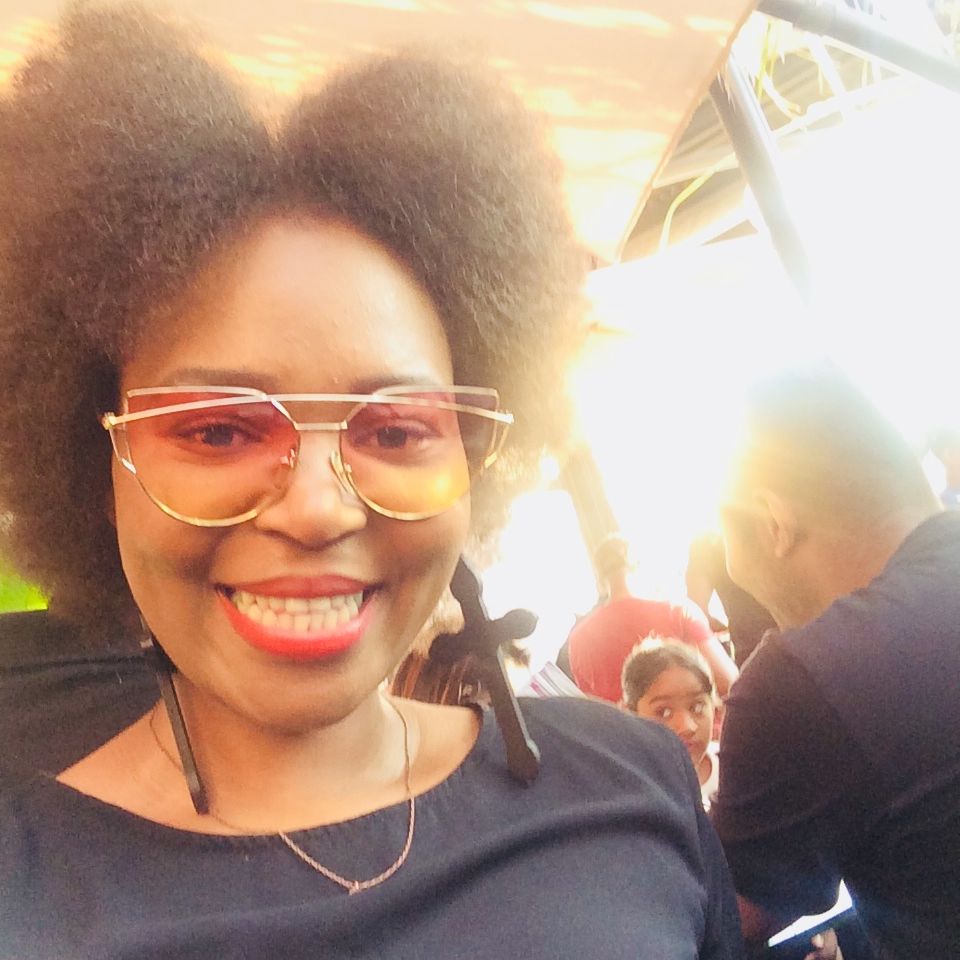 Avuzwa Ntshongwana
---
Brandon Como
---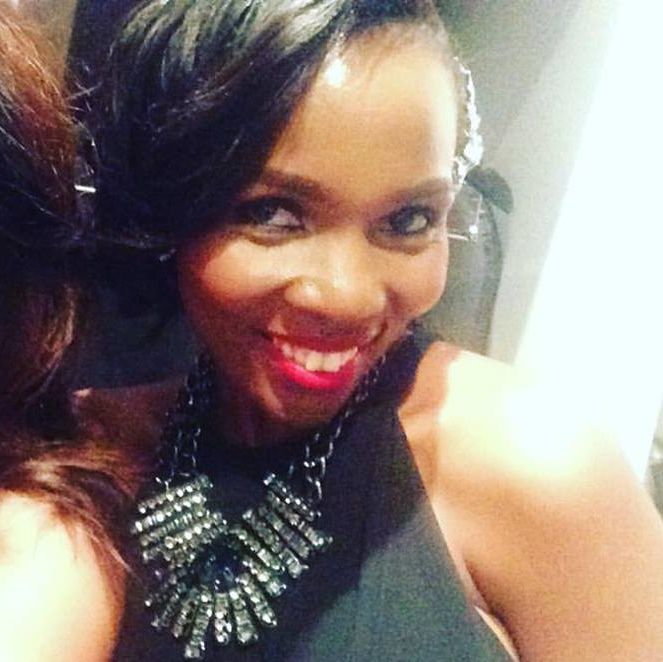 Bajabulile Gigaba
---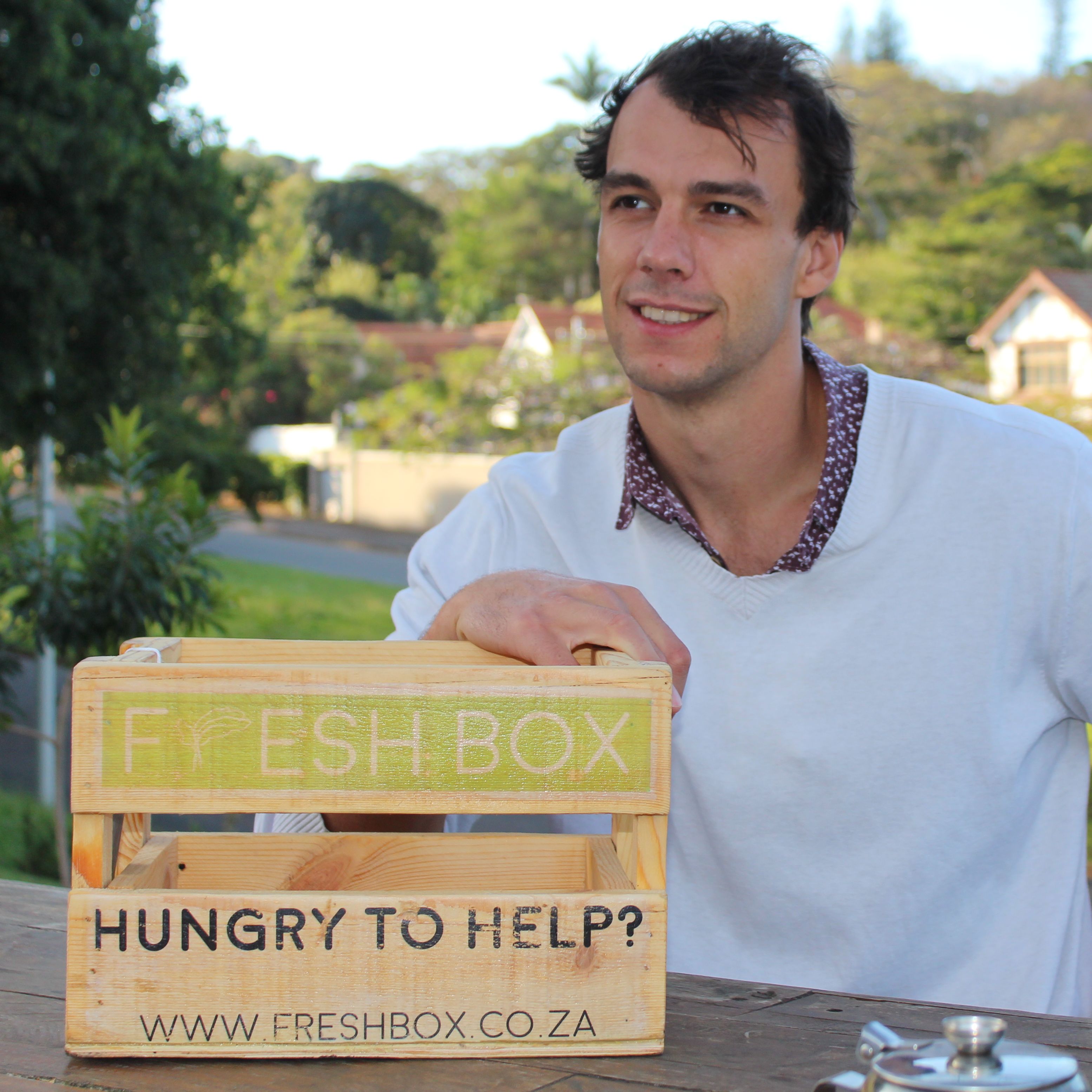 Benjamin Constable
---
Benjamin Tshefu
---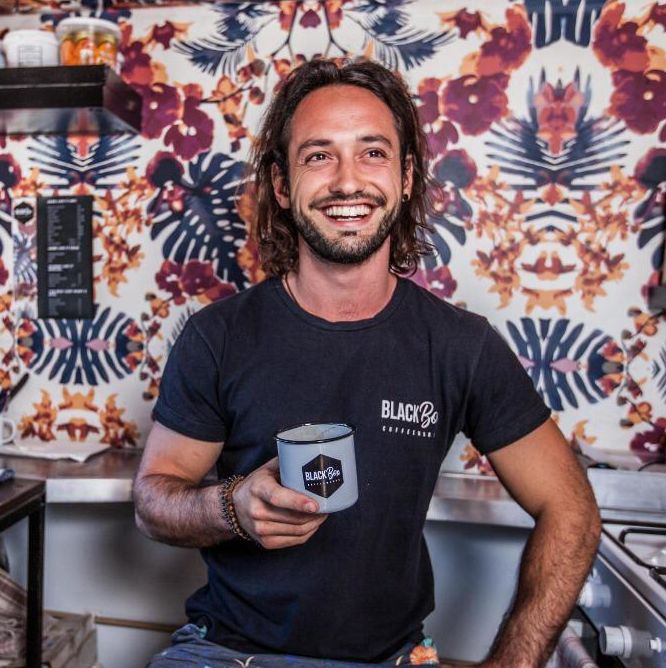 Benn Koene
---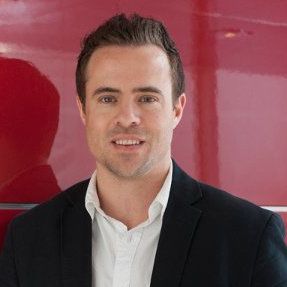 Bevan Nel
---
Aadil Moolla
---
Blessing Magabane
---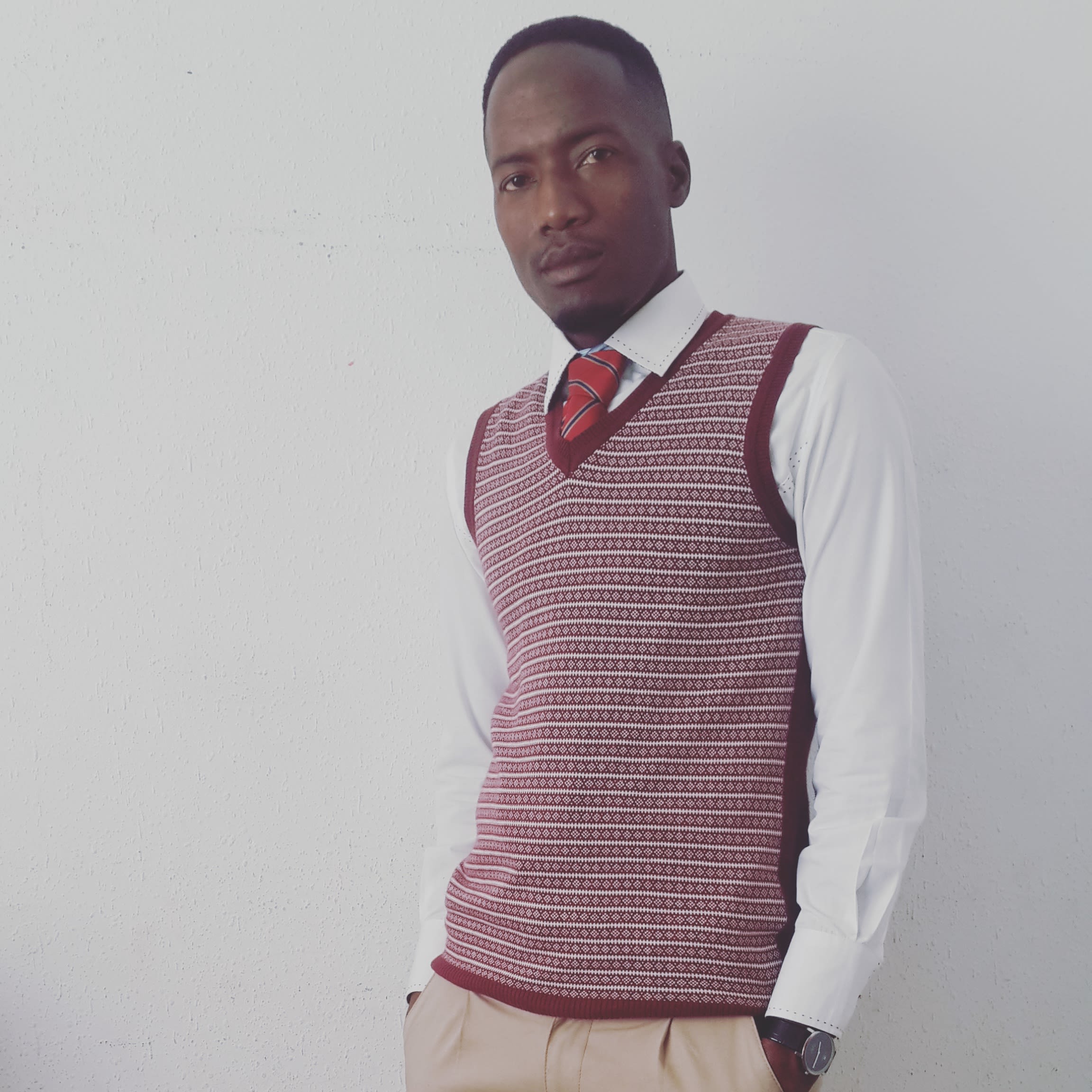 Blessing Mthethwa
---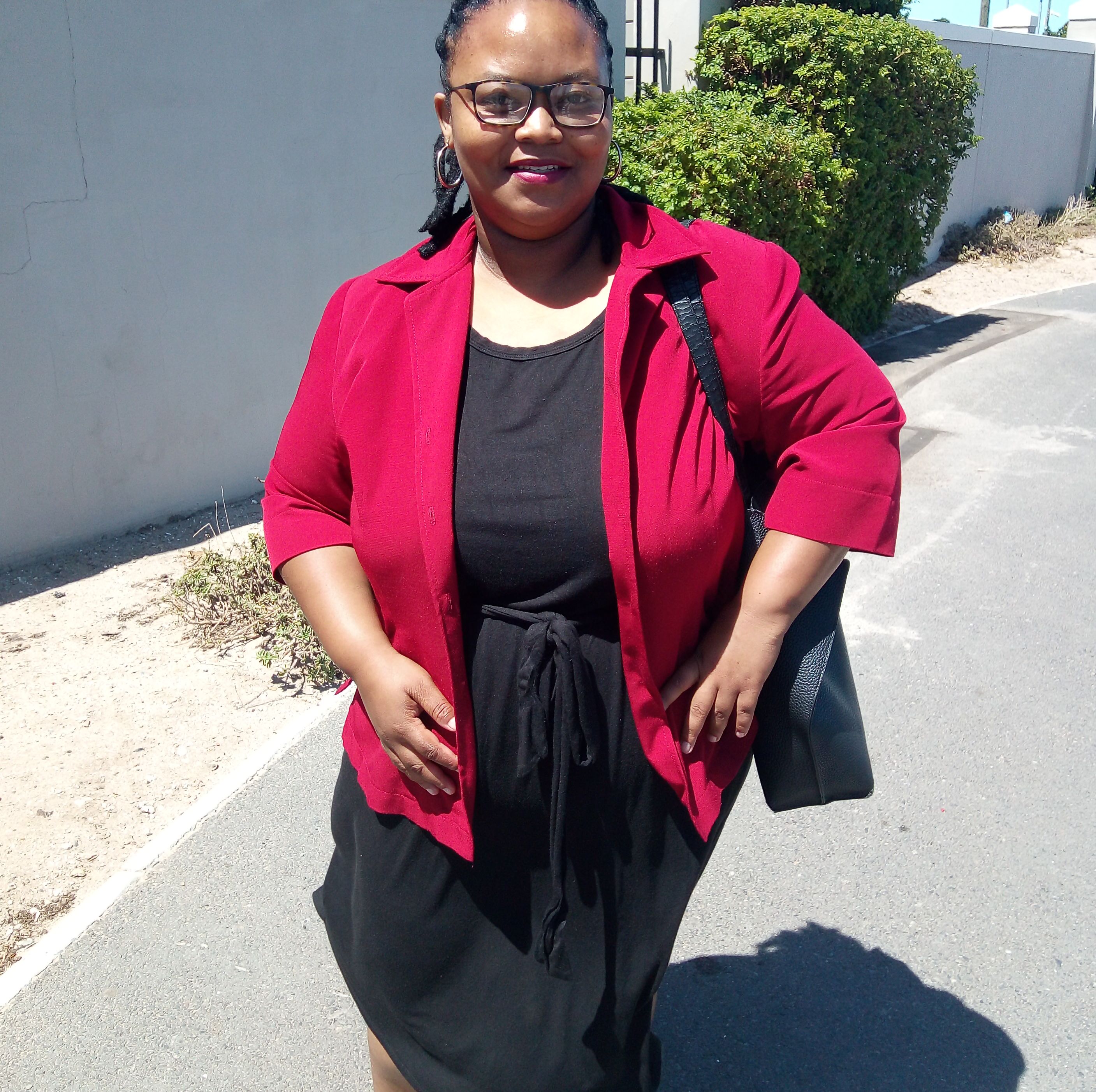 Boitumelo (Tumi) Boikanyo
---
Brian Ramufhufhi
---
Brigette Mashile
---
Bronwyn Redding-Jones
---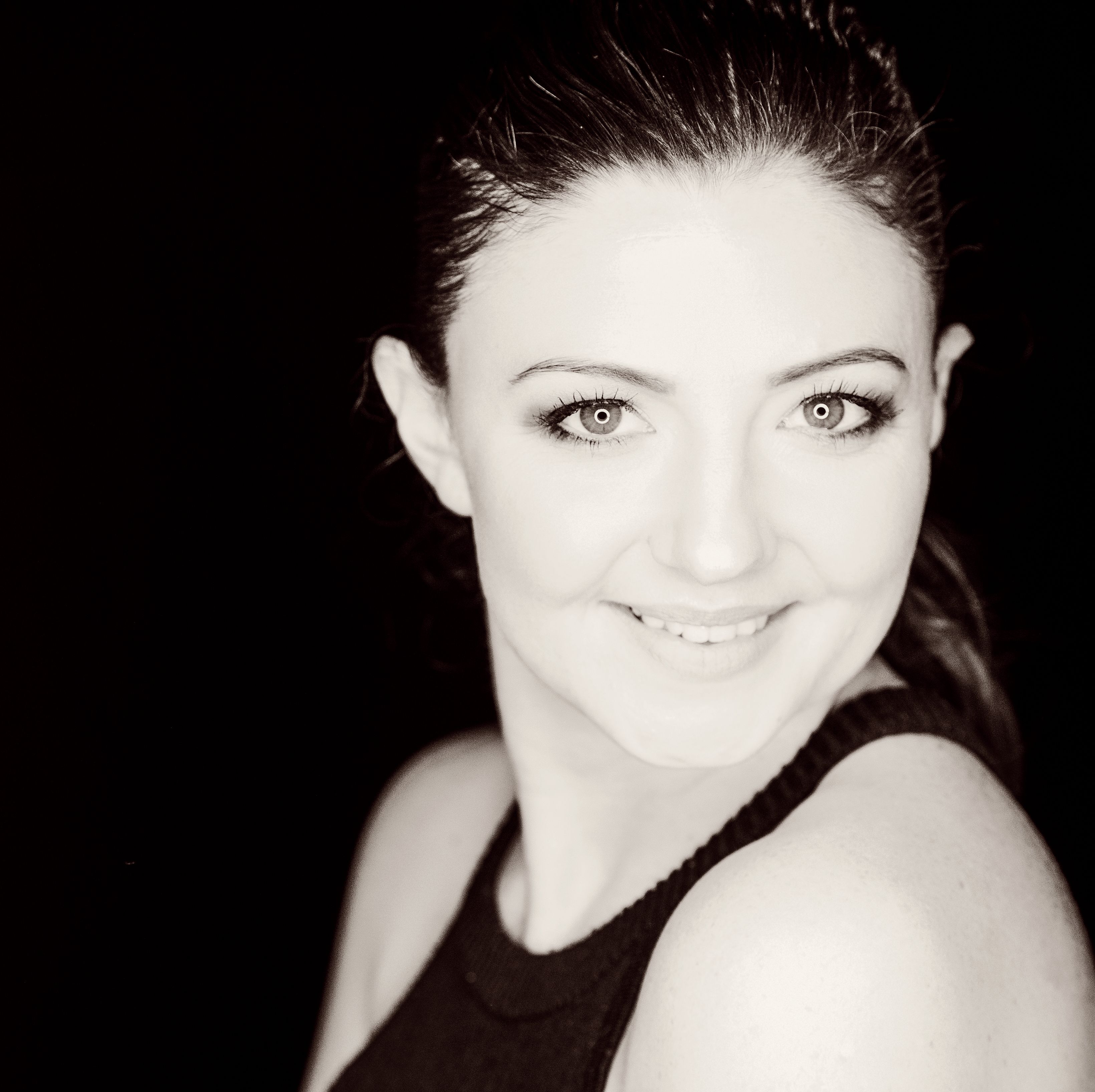 Caitlin Kilburn
---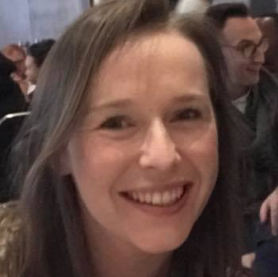 Camilla Kohlmeyer
---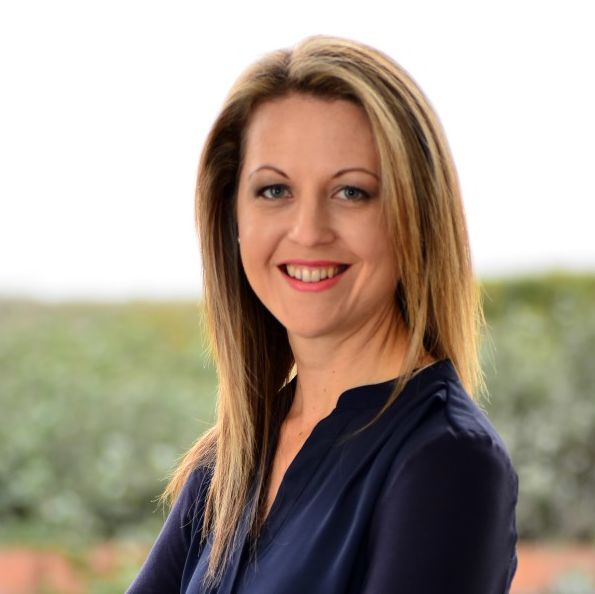 Caren Jordaan
---
Chamone Pretorius
---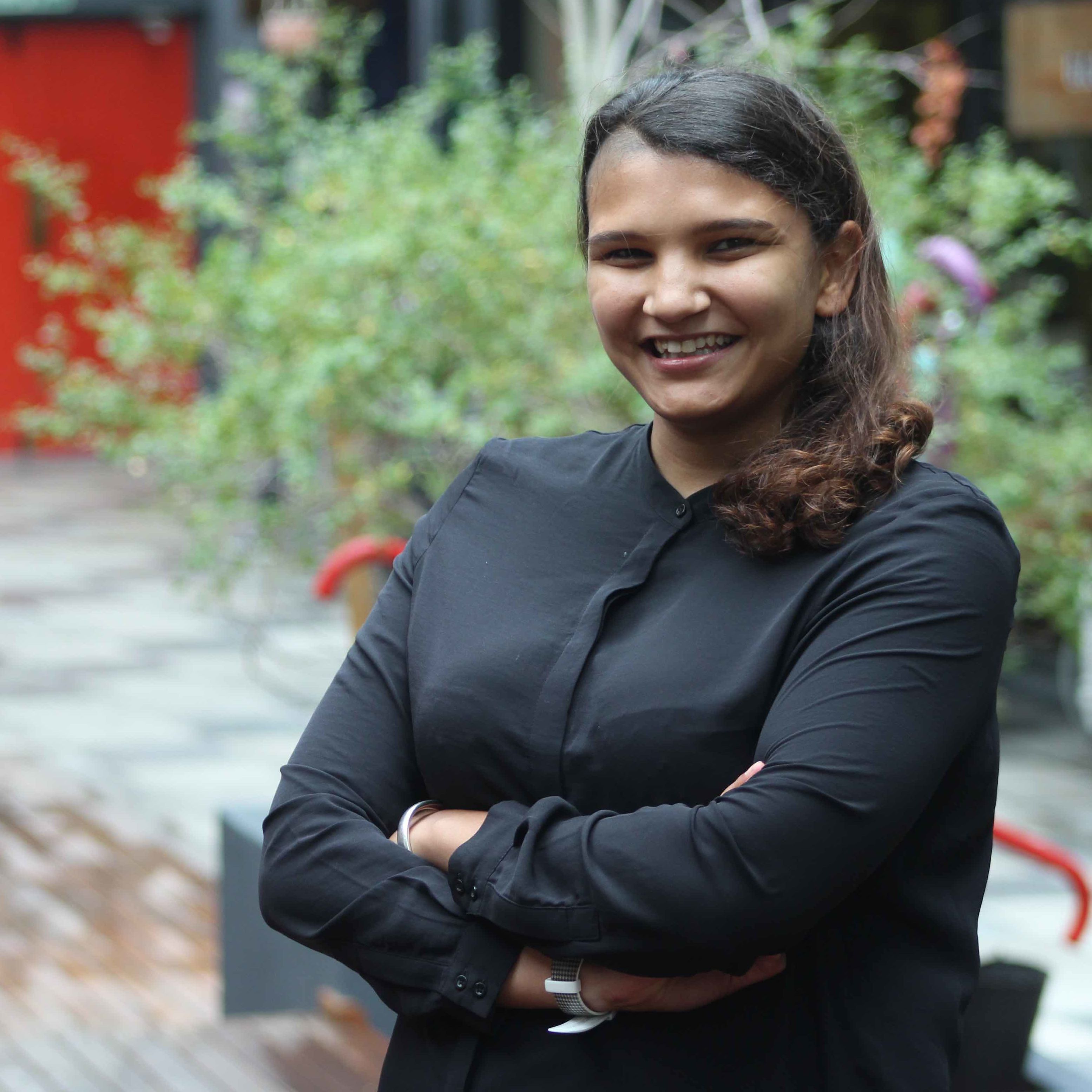 Cherezaan Ryklief
---
Chris Jones
---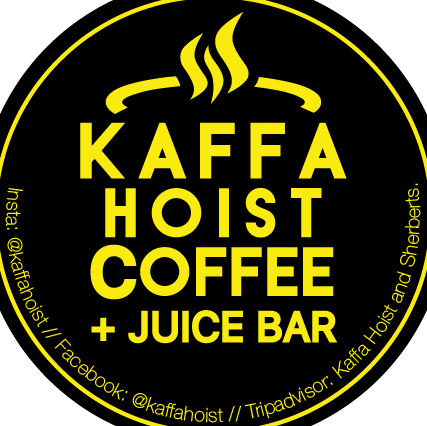 Chris Siphiwe Bangira
---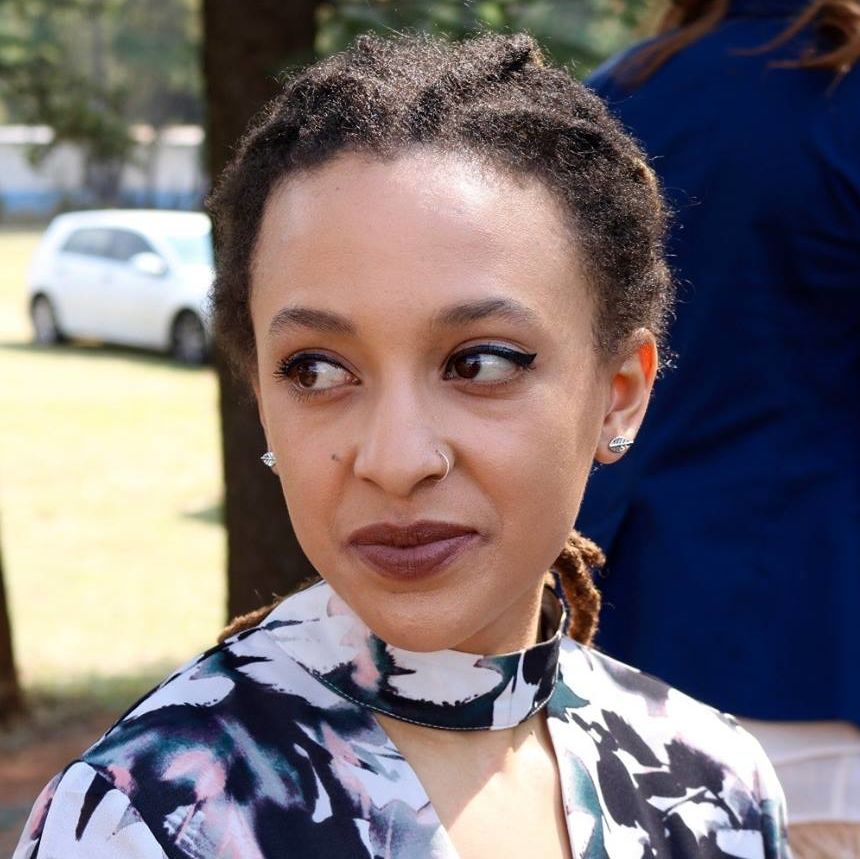 Christa Dee
---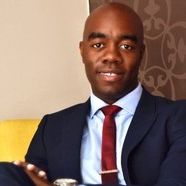 Christian Nyakanyanga
---
Christi Mabunda
---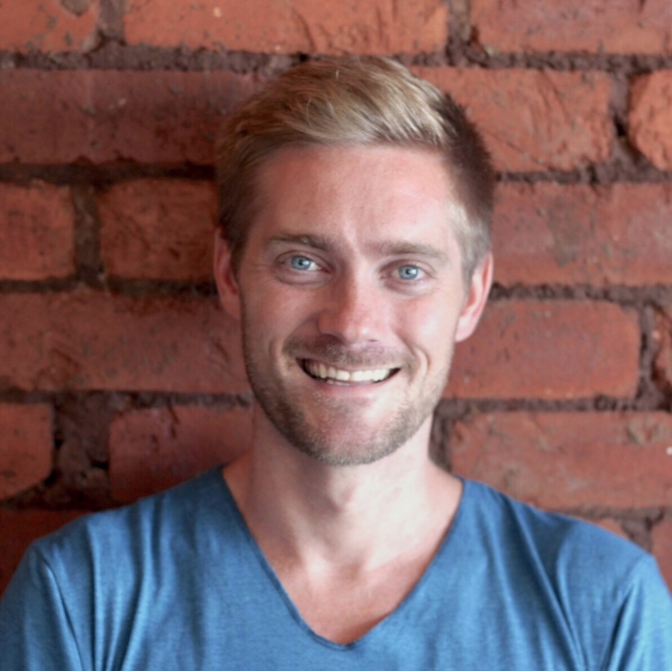 Christopher Muller
---
Chuma Tshangela
---
Cindy Solomon
---
Colin Kinghorn
---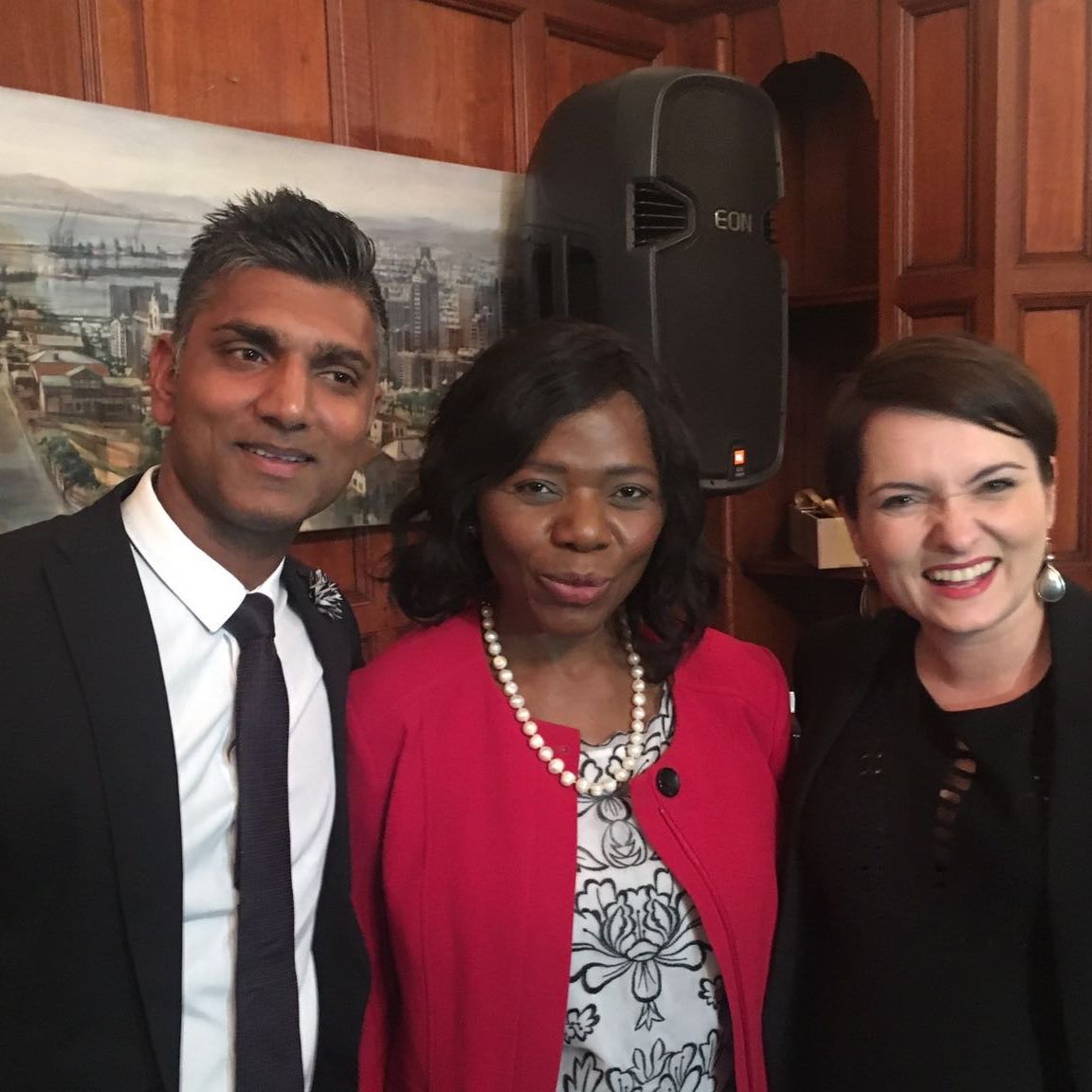 Damian Michael
---
Daniel Breiter
---
Daniel Zulu
---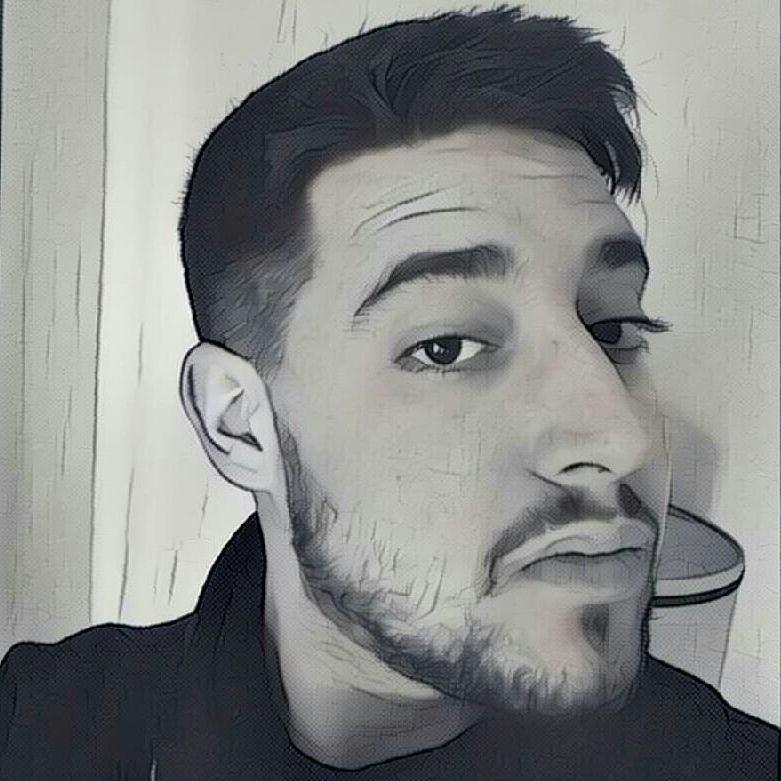 David Bentel
---
David Milwidsky
---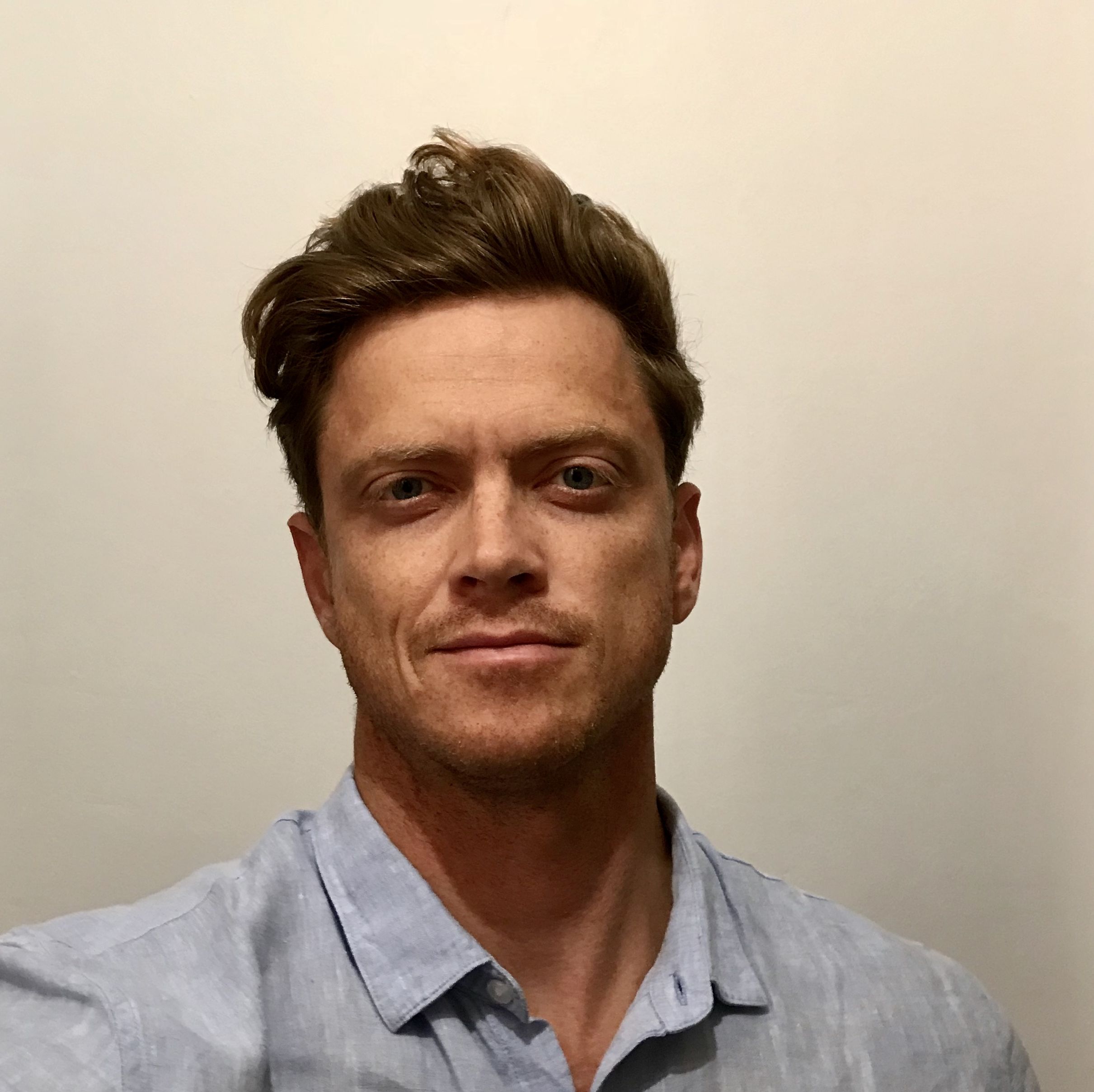 Dennis Van Der Zee
---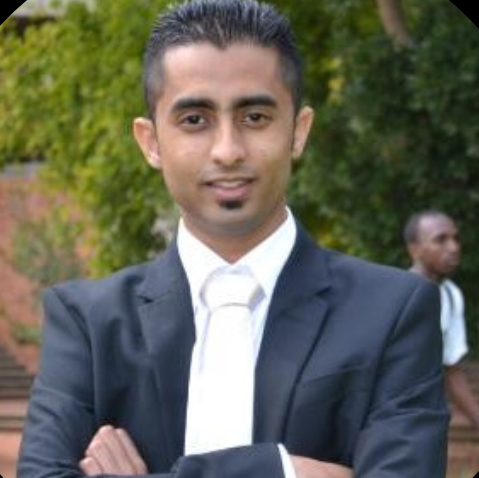 Devesh Kanjee
---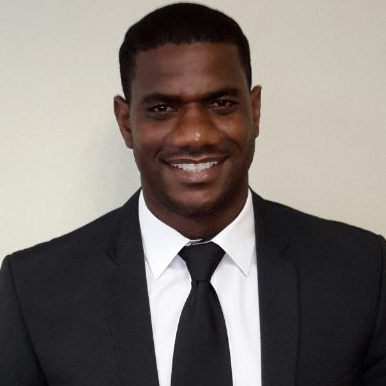 Dickson Willie
---
Dineo Molokoane
---
Ditiro Huma
---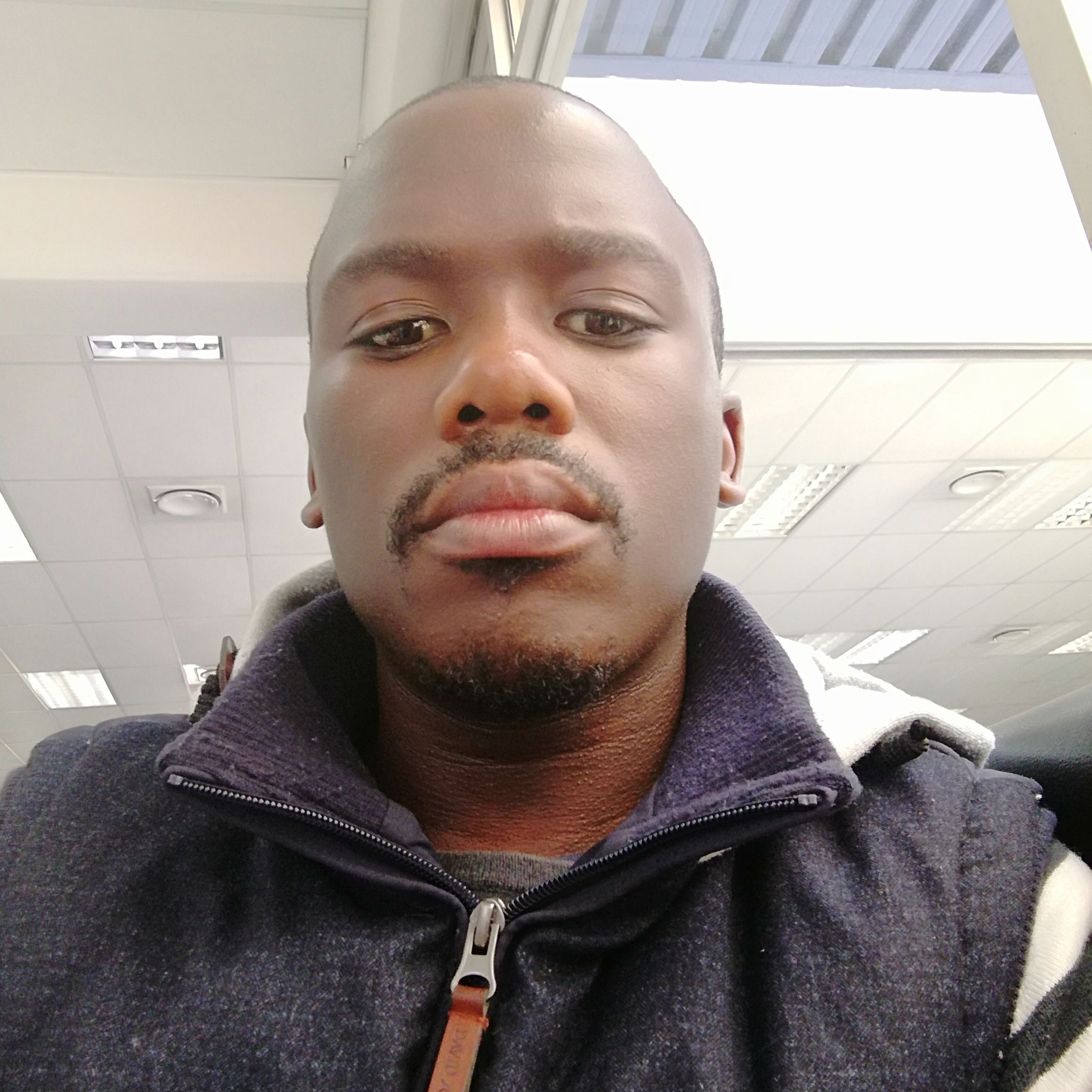 Dumisani Mbele
---
Dumo Ndlovu
---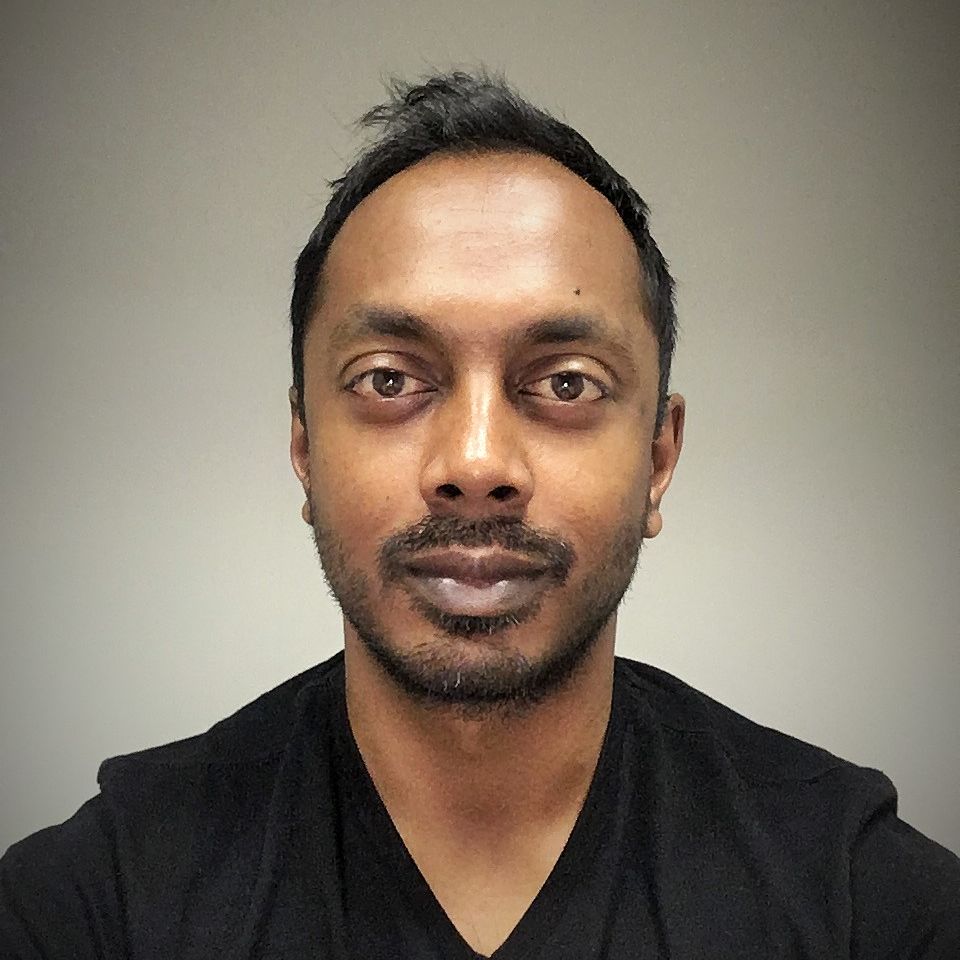 Dustin Naidoo
---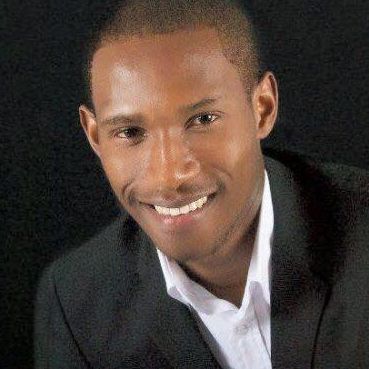 Edumisa Mtoli
---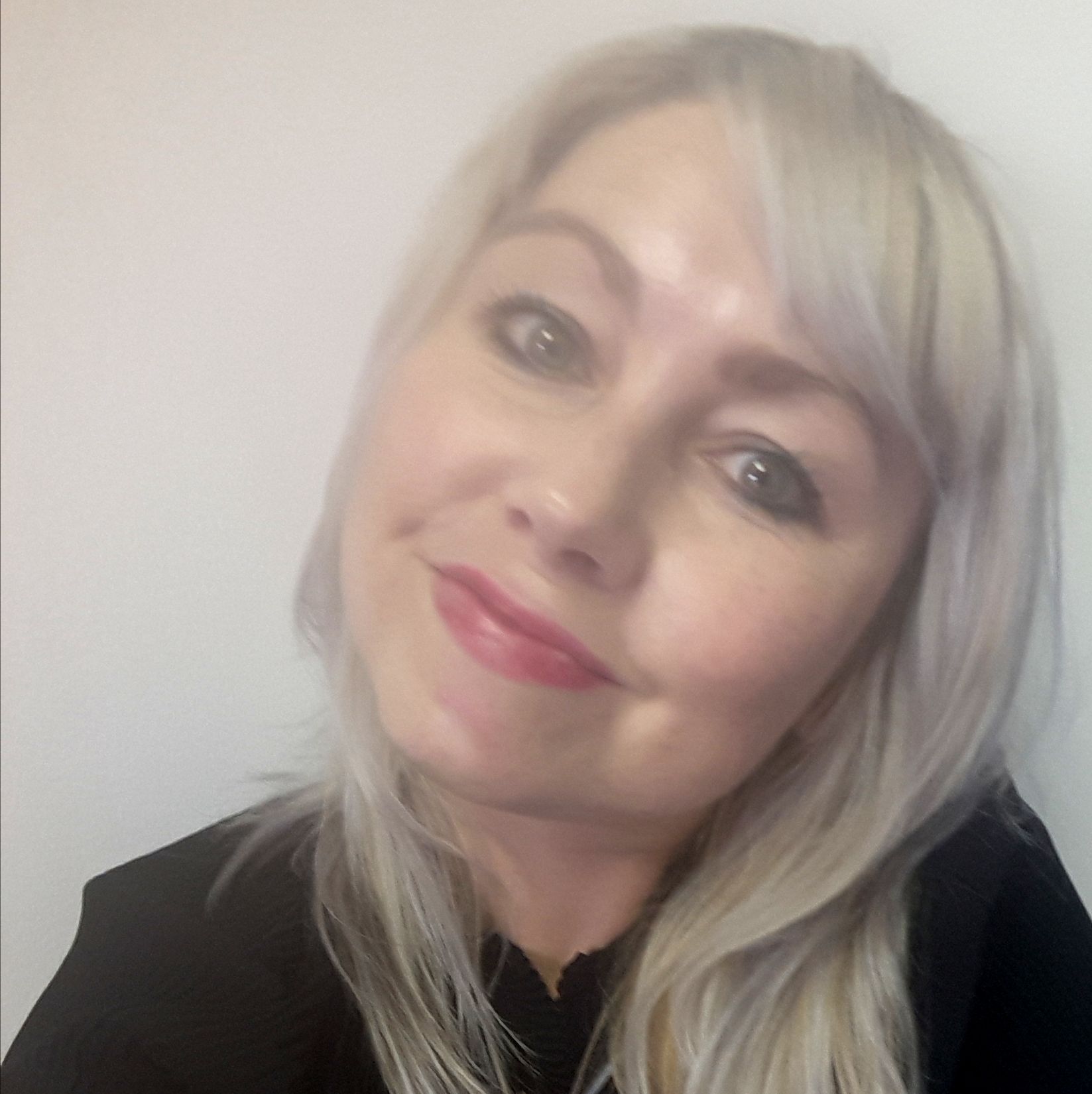 Eileen Carter
---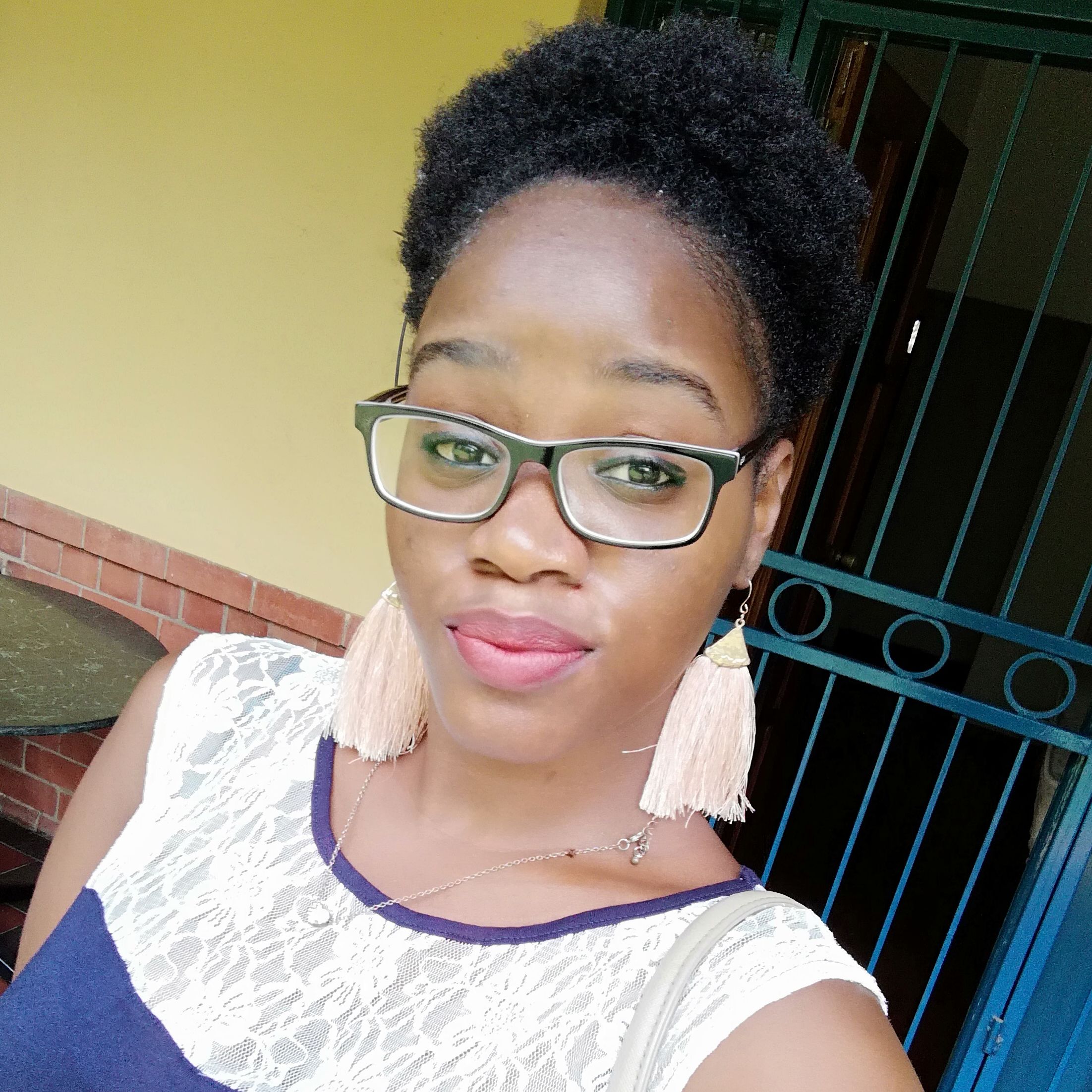 Elelwani Tshikovhi
---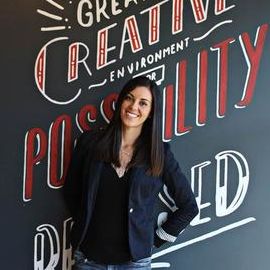 Estee Cockcroft
---
Felix Ncube
---
Francois Liebenberg
---
Fouzia Slamdien
---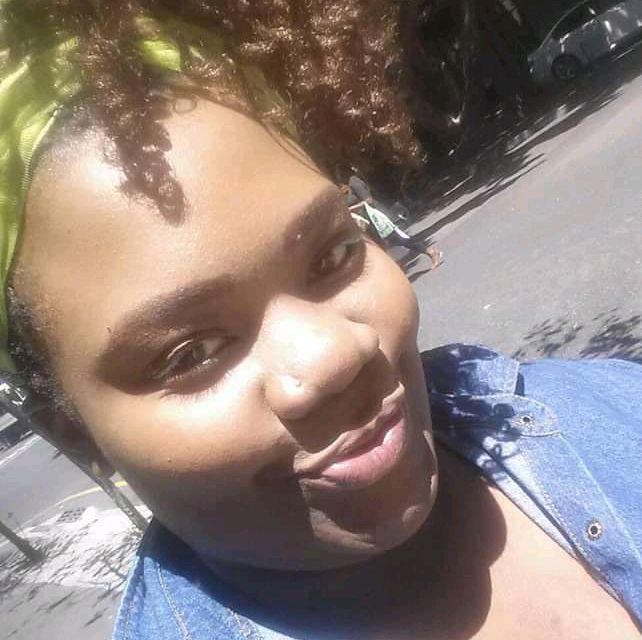 Francisca Tshuma
---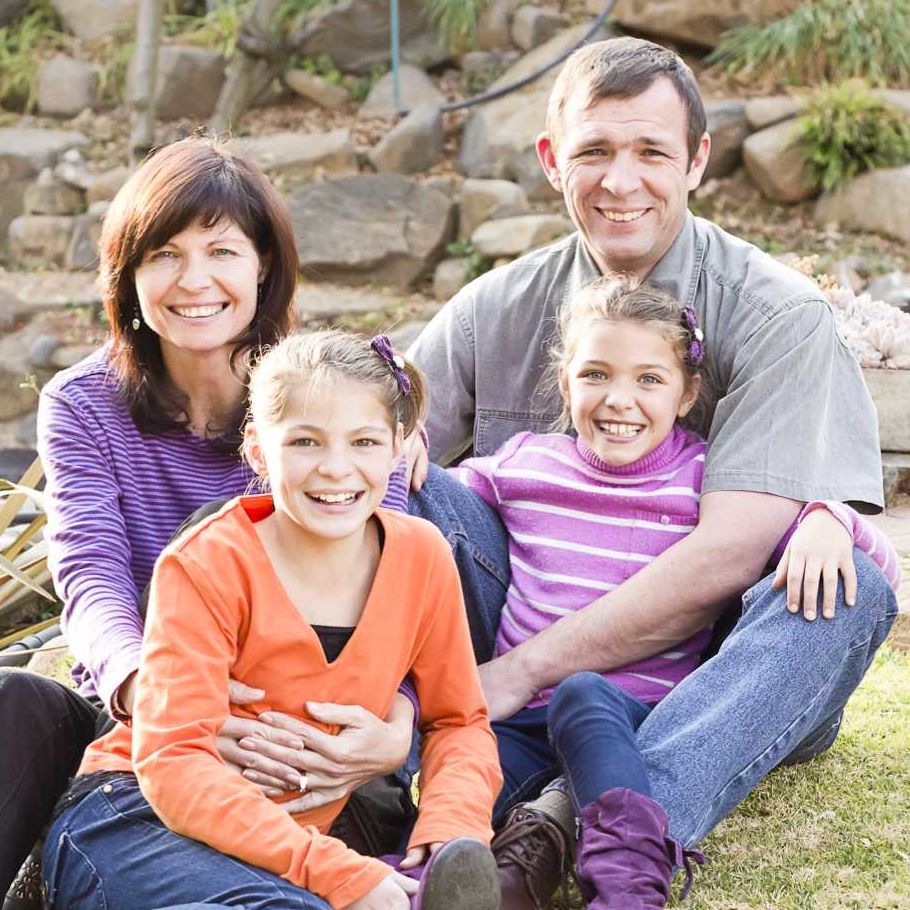 Francois Swart
---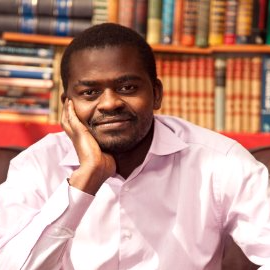 Frank Magwegwe
---
Fulufhelo Ramulifho
---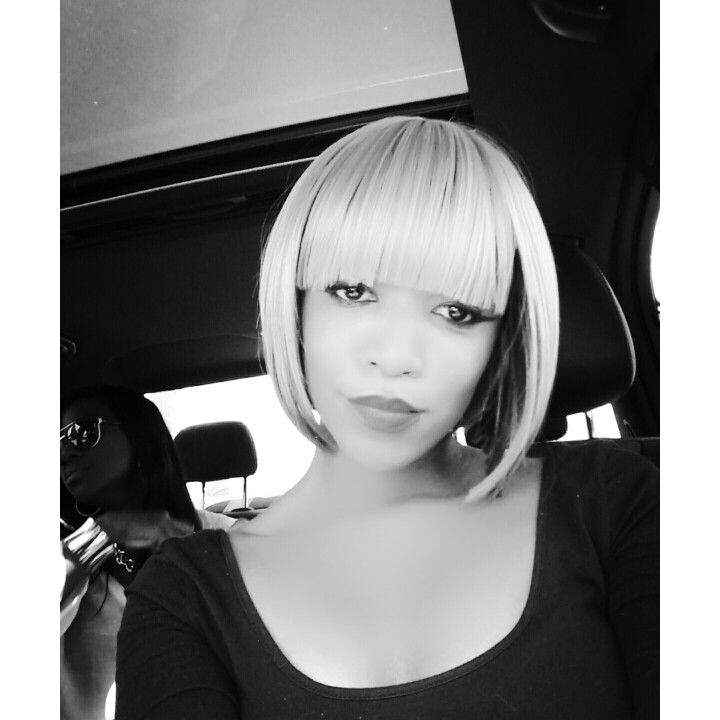 Gcina Madida
---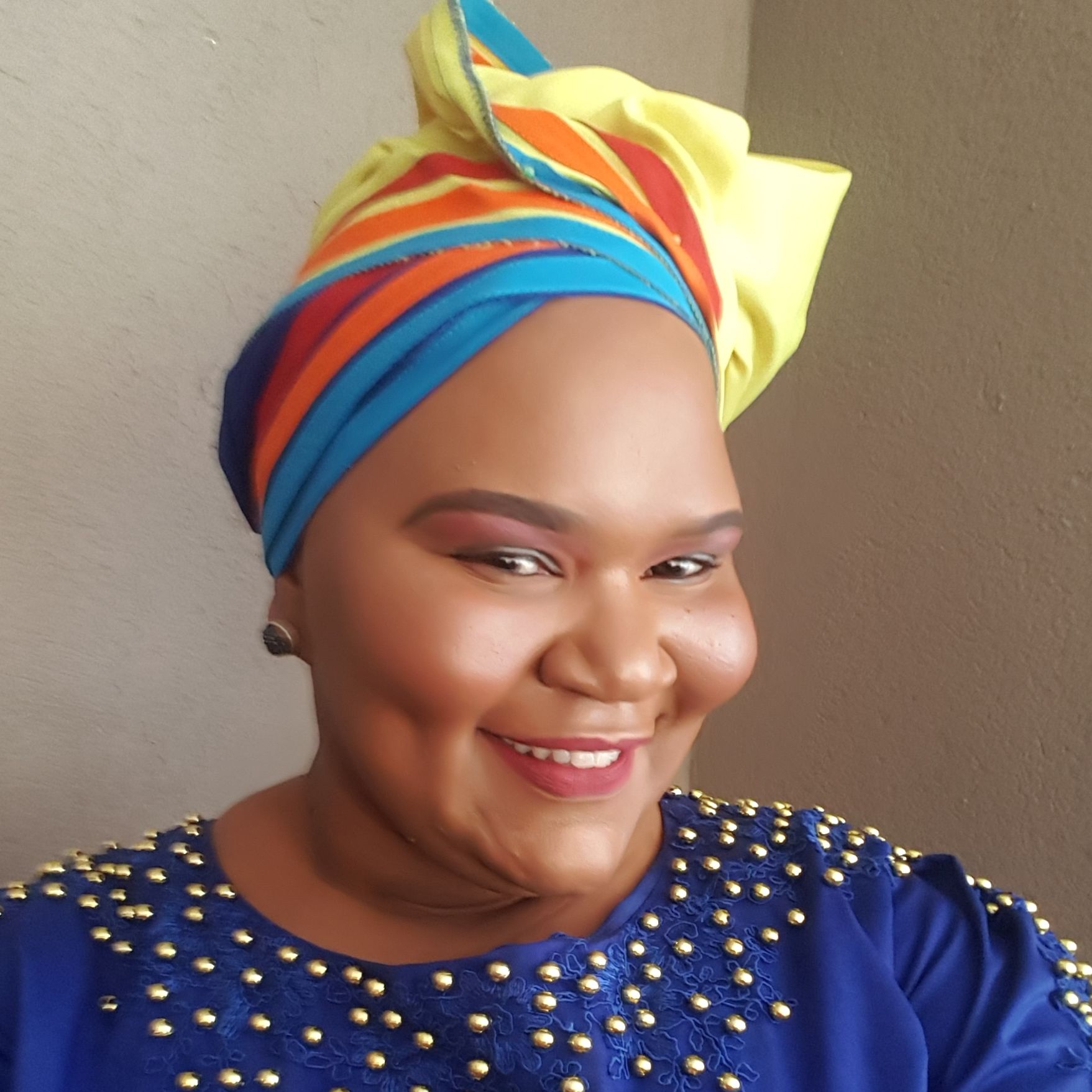 Gcobisa Mampuru
---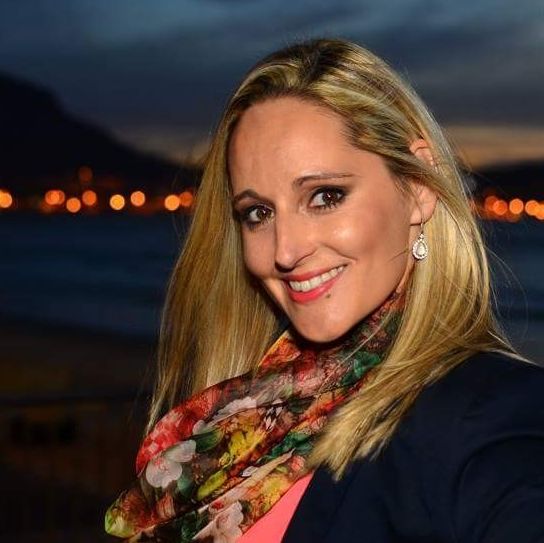 Ginette Blackbeard
---
Gordon Kernick
---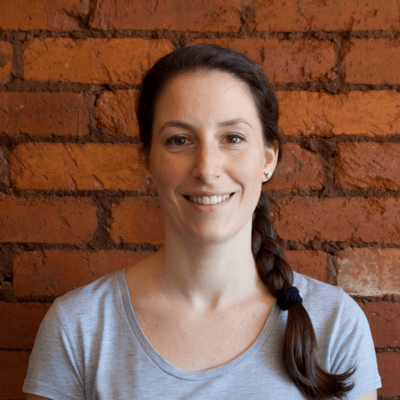 Heather Collis
---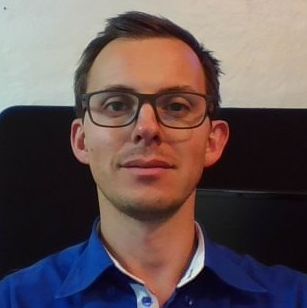 Heinrich De Roubaix
---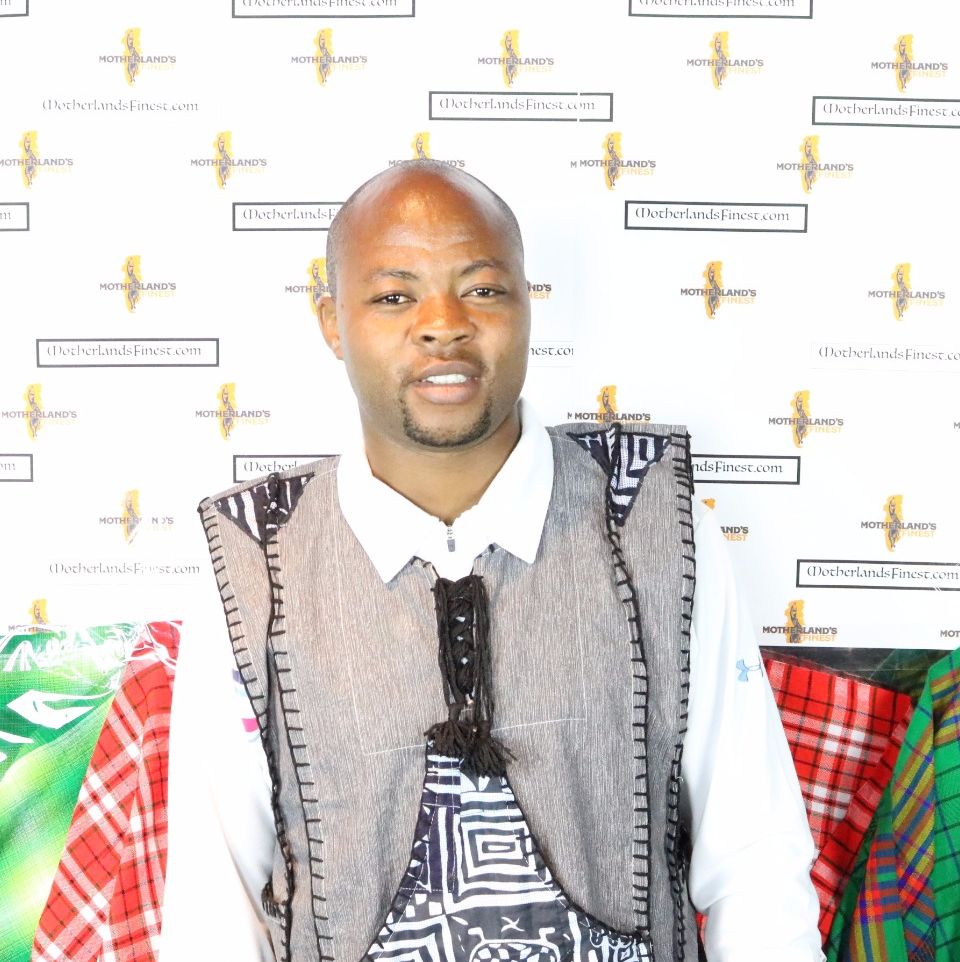 Ngale Henry
---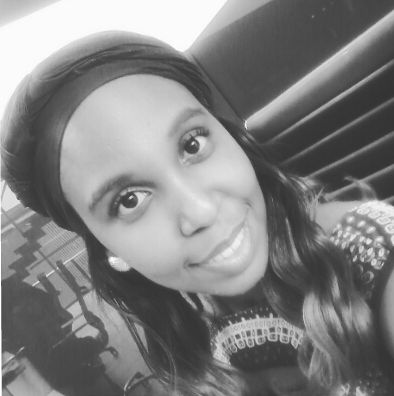 Hlengiwe Makhaye
---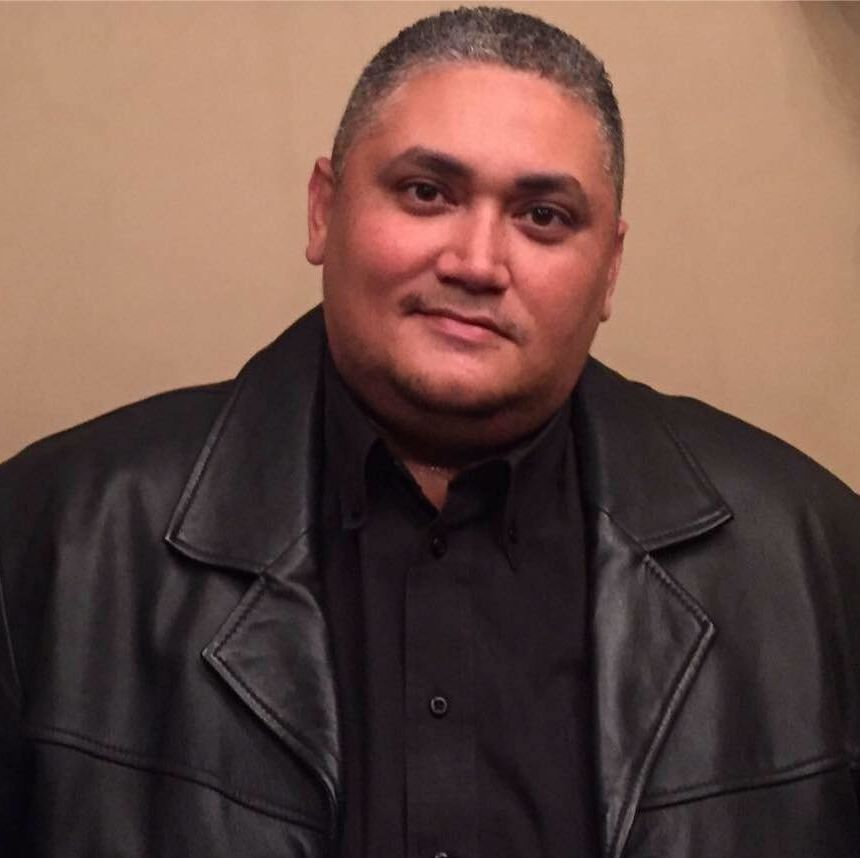 Ian Roberts
---
Imraan Khan
---
Isheunesu Mudzengi
---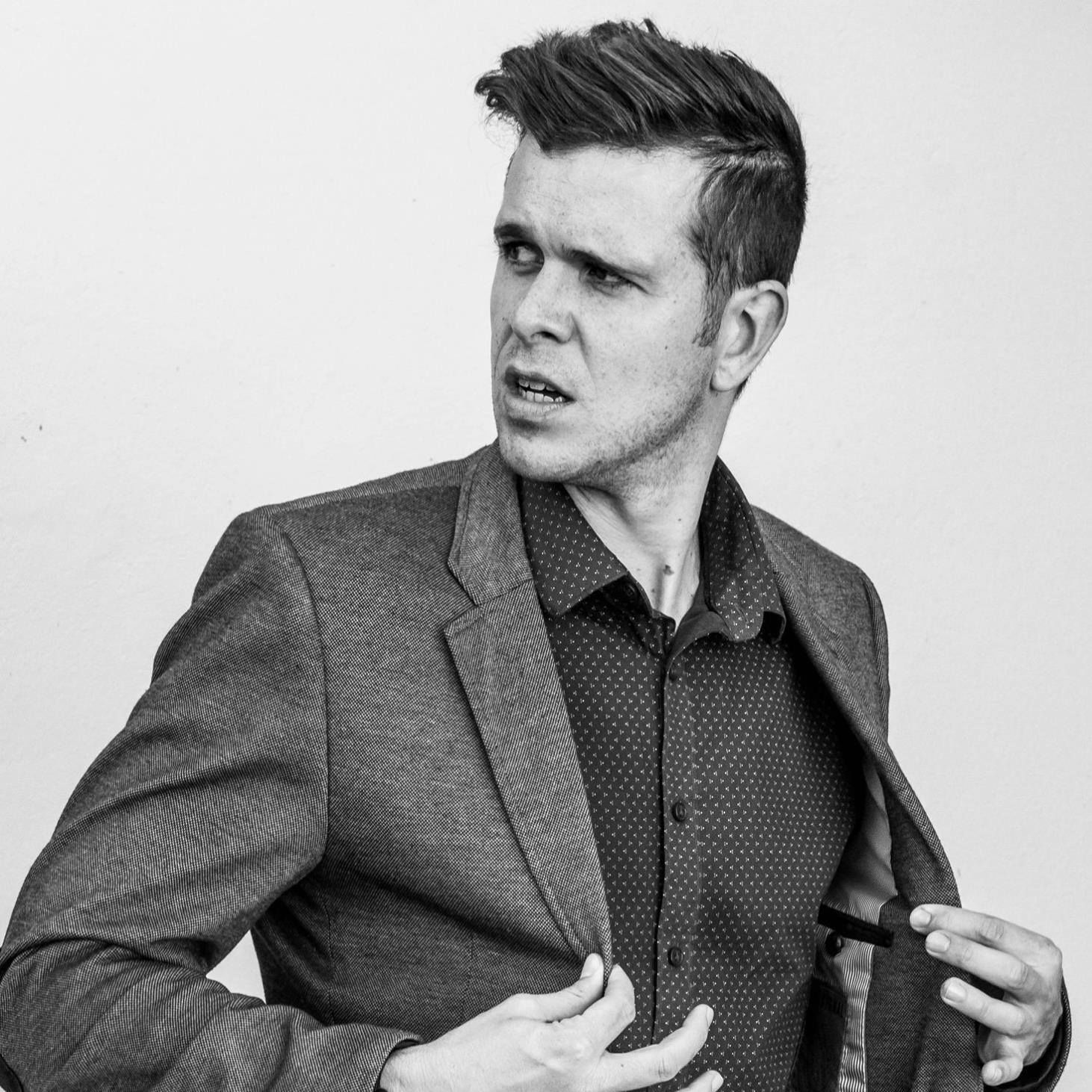 Jacobus Kriel
---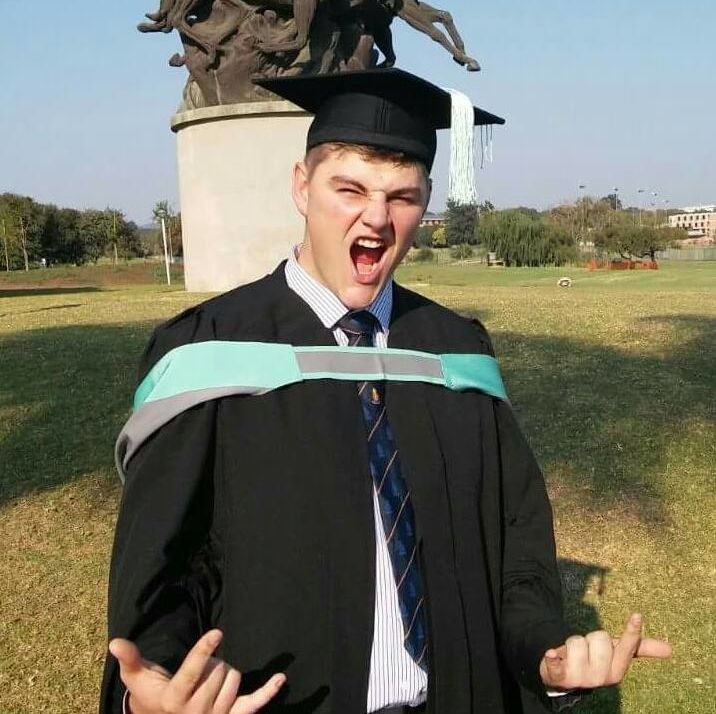 Jaco Krüger
---
James Lees
---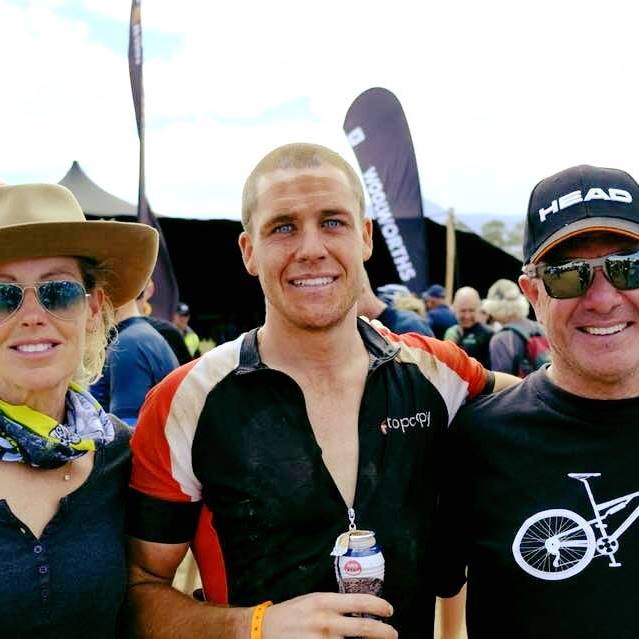 James Mccallum
---
Jason Luboyera
---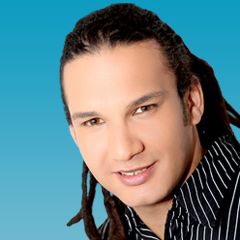 Jody Hendricks
---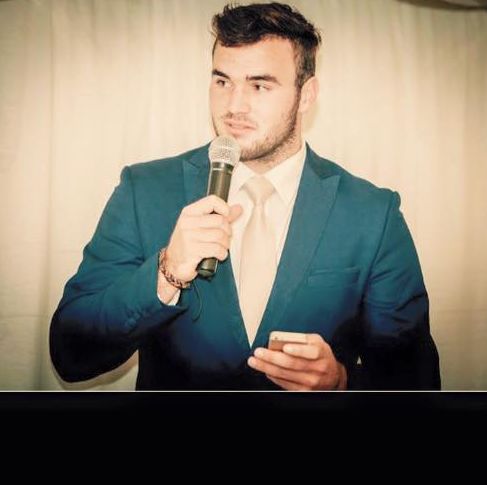 Johannes Van Vuuren
---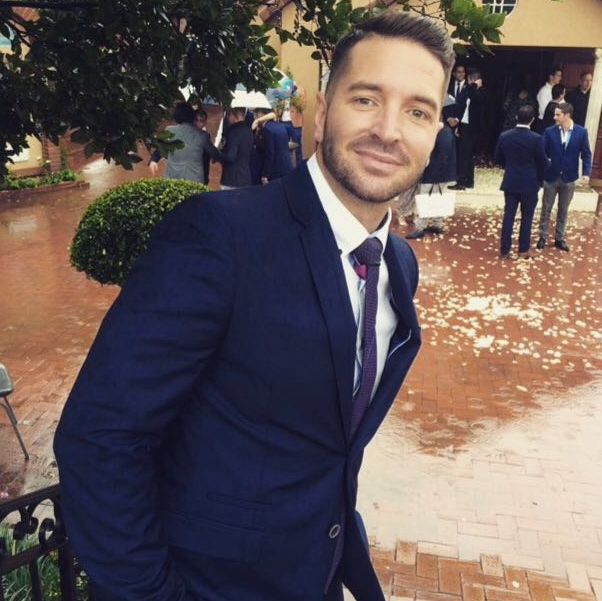 Jonathan Yarwood
---
Jp Labuschagne
---
Kay Bassed
---
Keamogetswe Kuypers
---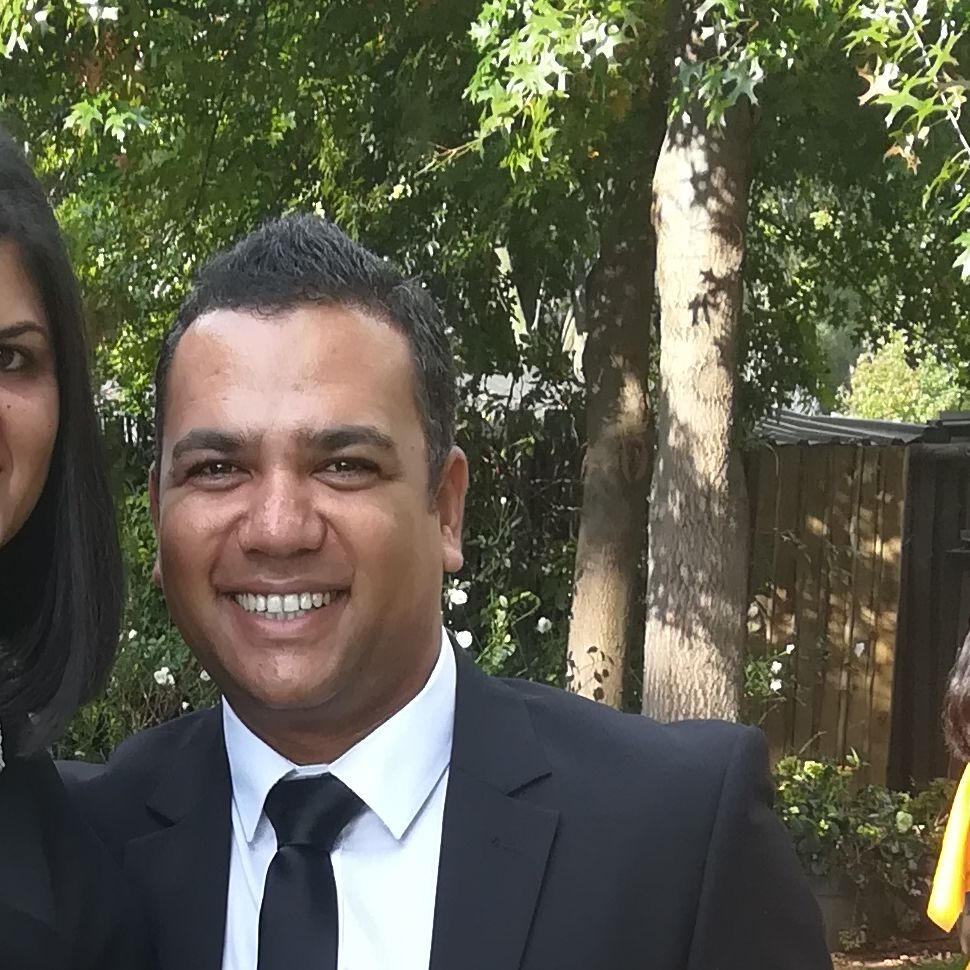 Kent De Klerk
---
Kgothatso Matau
---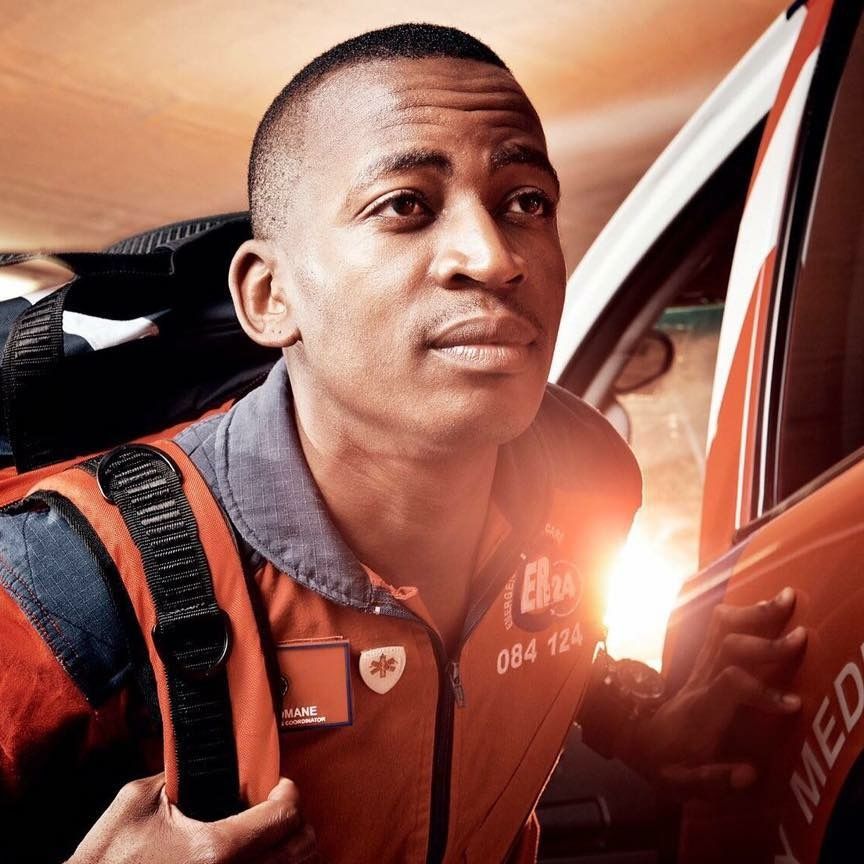 Khula Moses Ngomane
---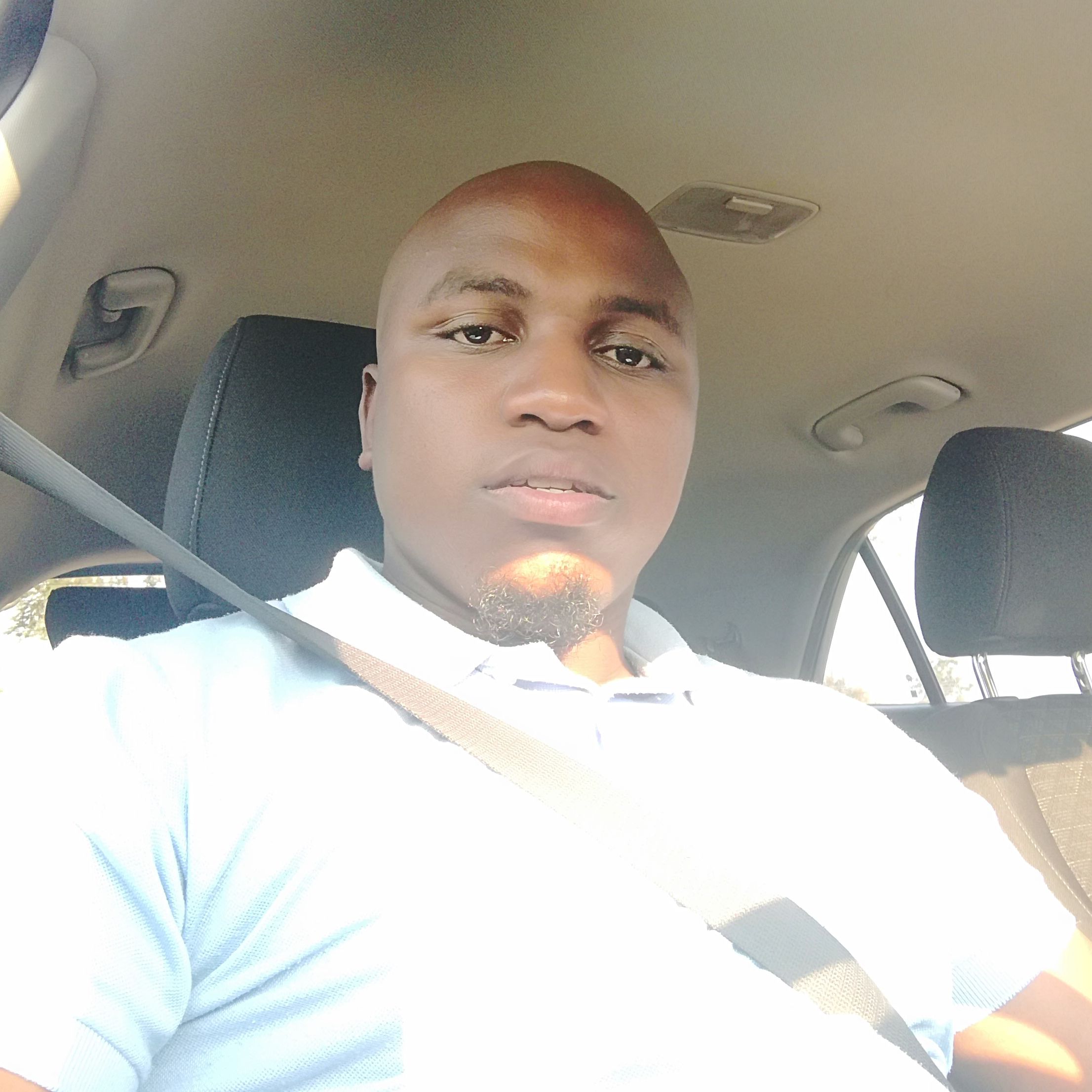 Khuliso Excellent Muvhango
---
Kirsten Jacobs
---
Koketso Ramoshebi
---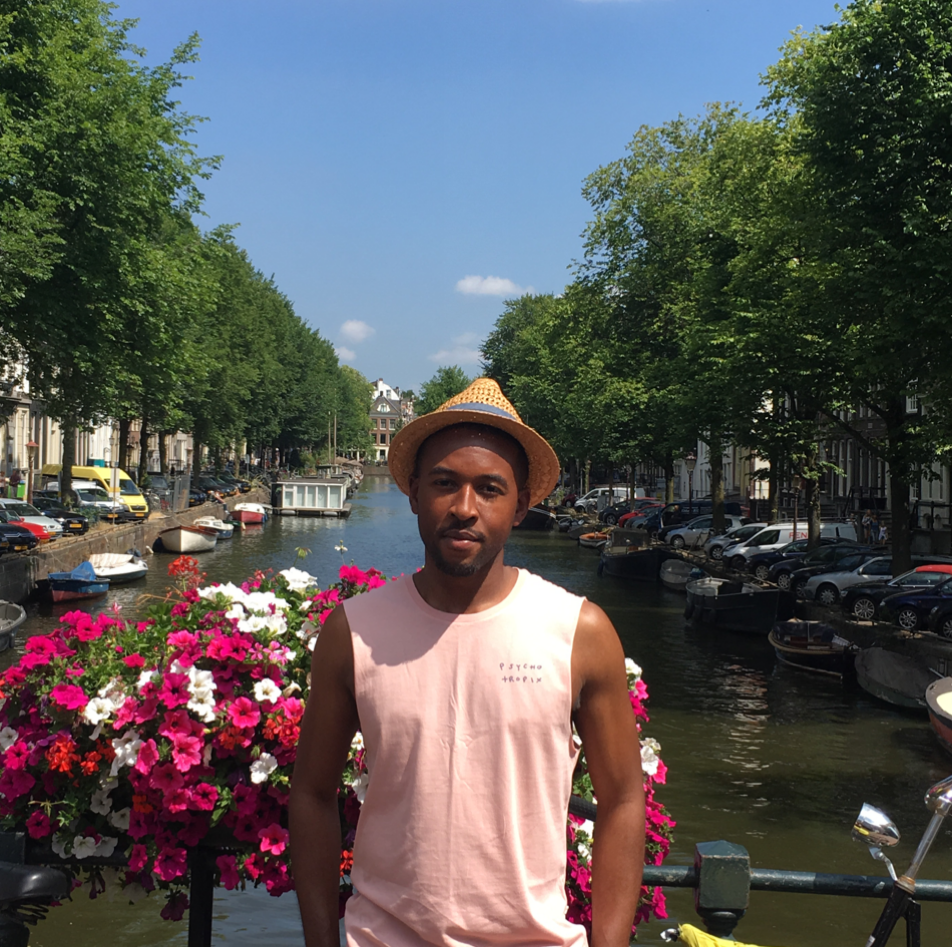 Kwabena Nyanteh
---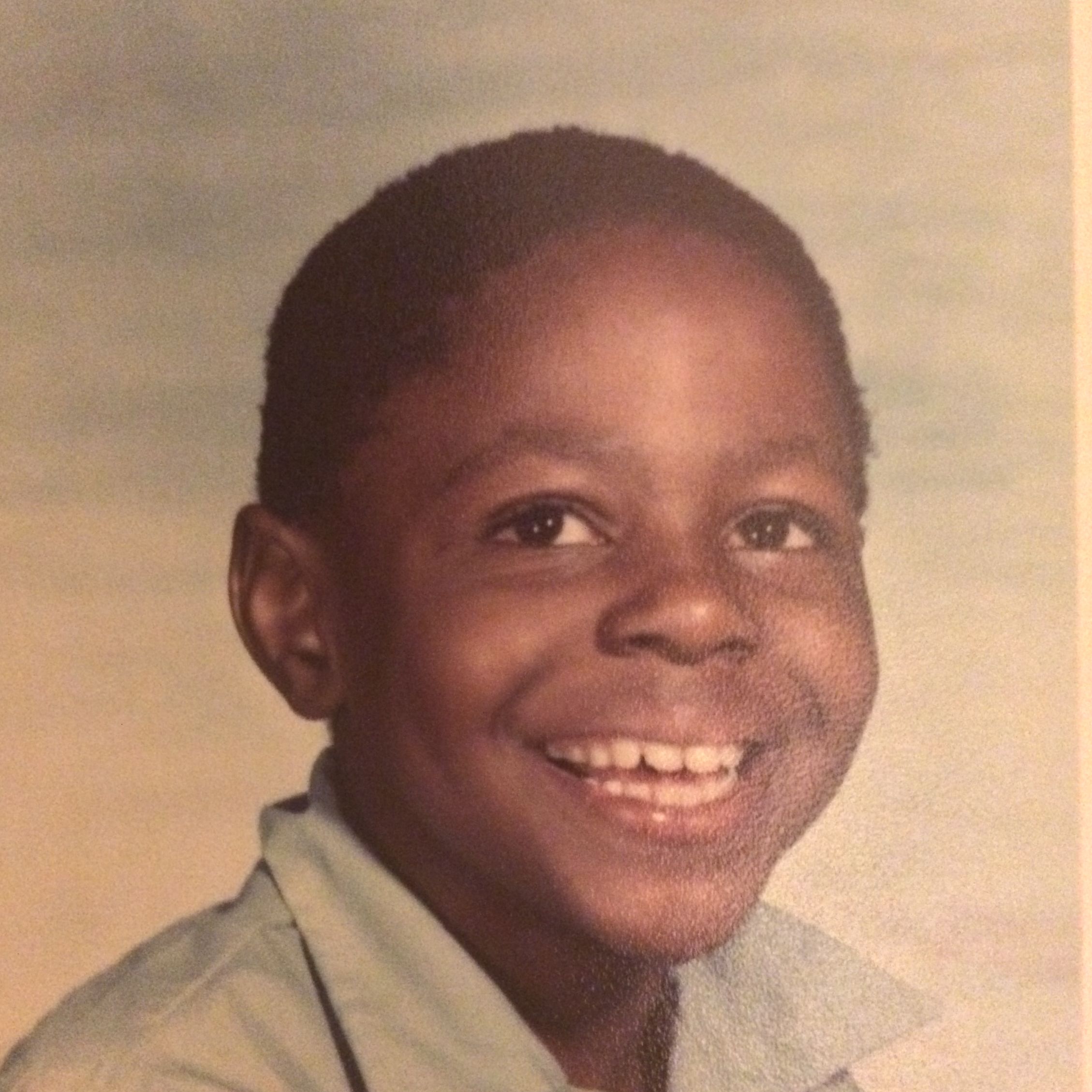 Kwanele Letlaka
---
Lebogang Dube
---
Lebogang Garcia Sindane
---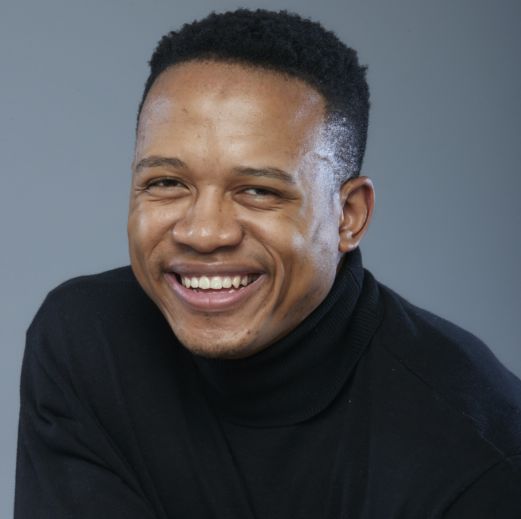 Lehasa Moloi
---
Lehlohonolo Siwundla
---
Lejone Malokotsa
---
Leonard Horn
---
Lorenzo Isaacs
---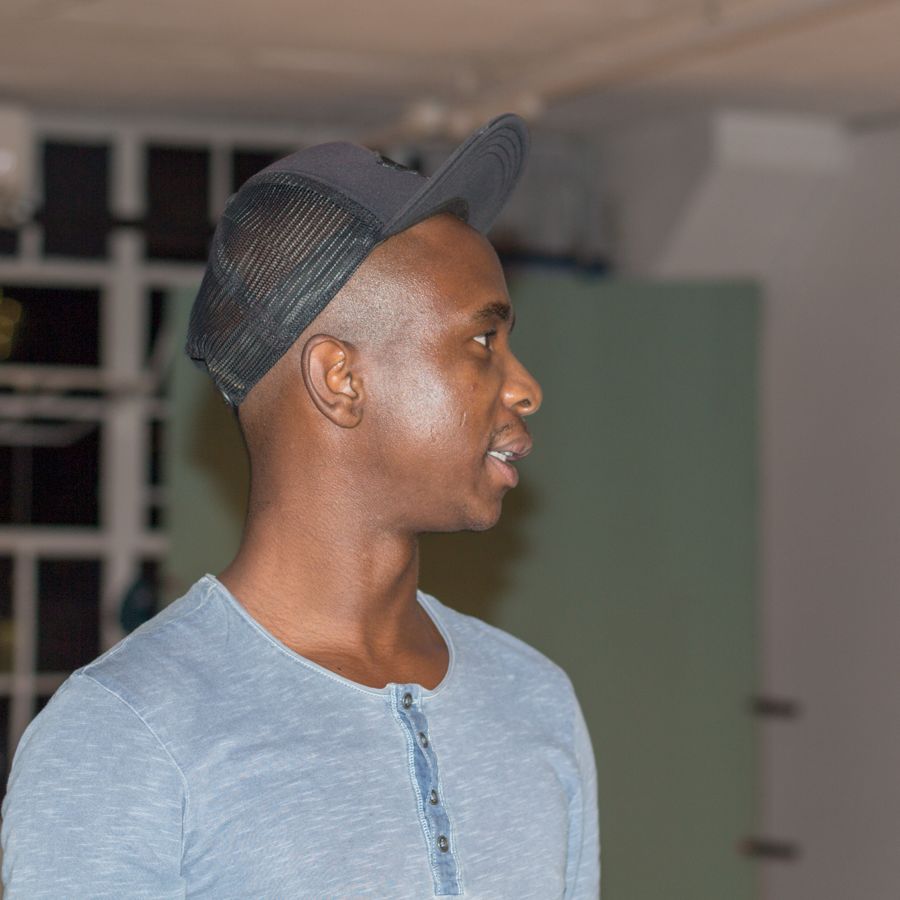 Lucky Lugogwana
---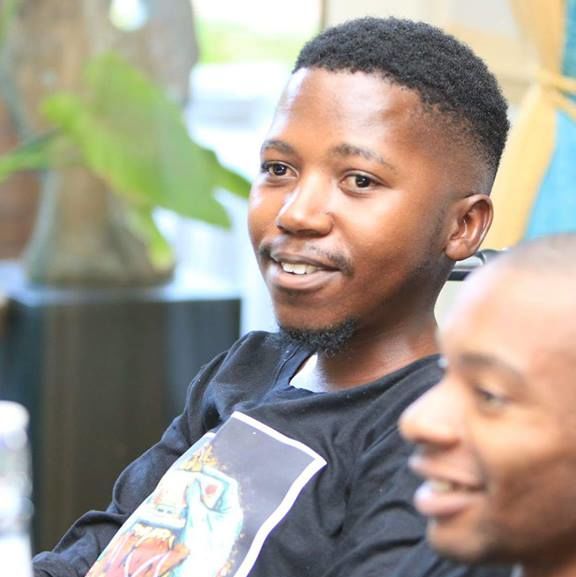 Lucky Shabalala
---
Lucky Vele
---
Luis De Sousa
---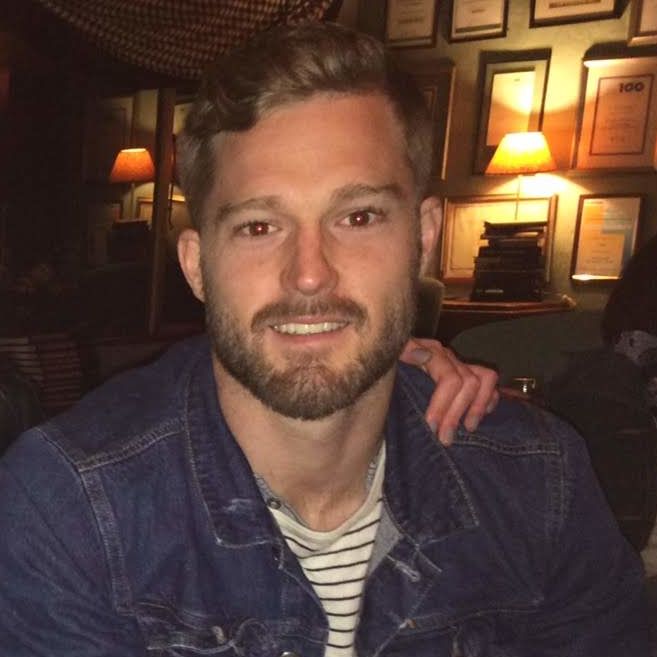 Luke Riding
---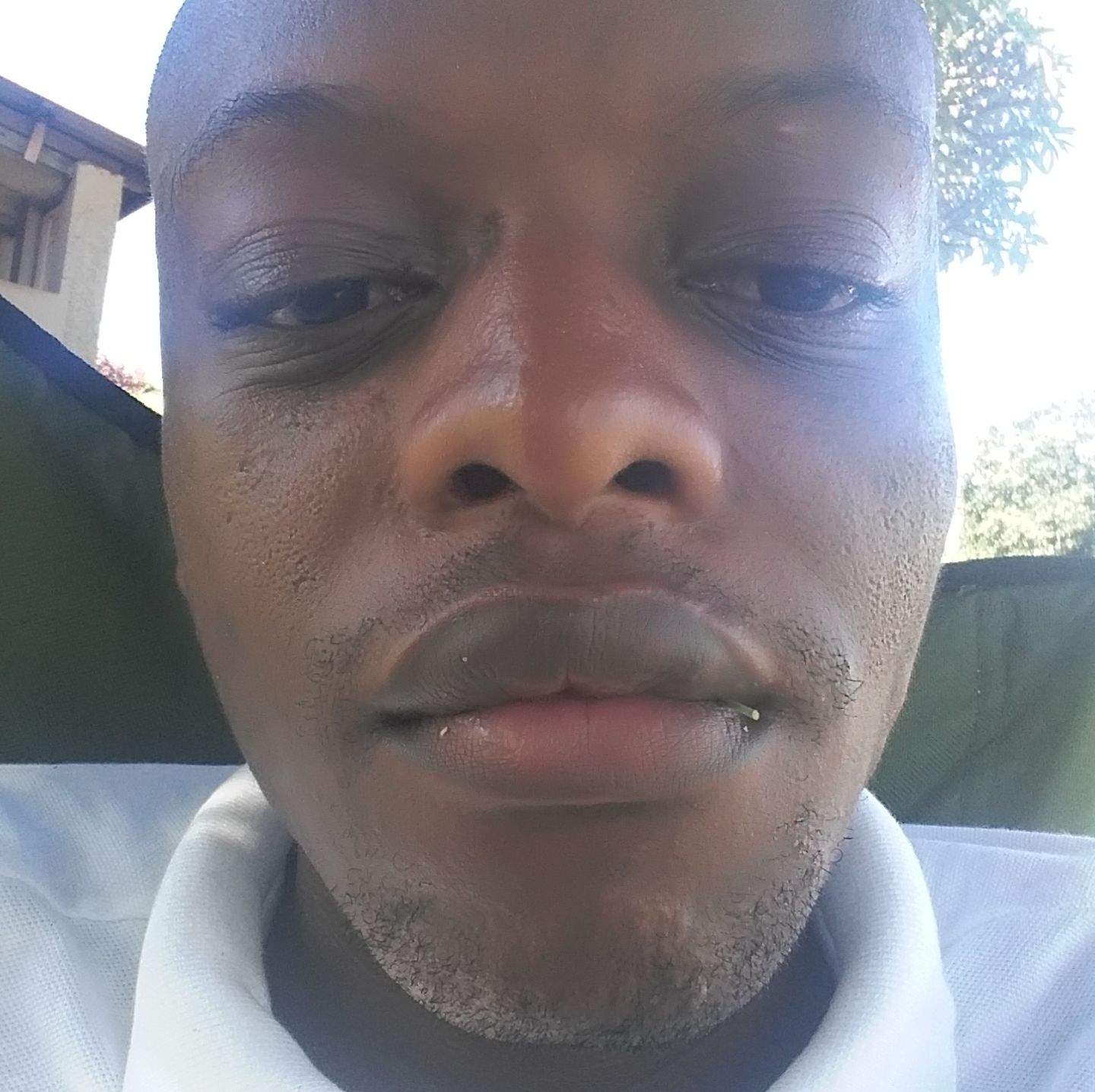 Lungani Dlamini
---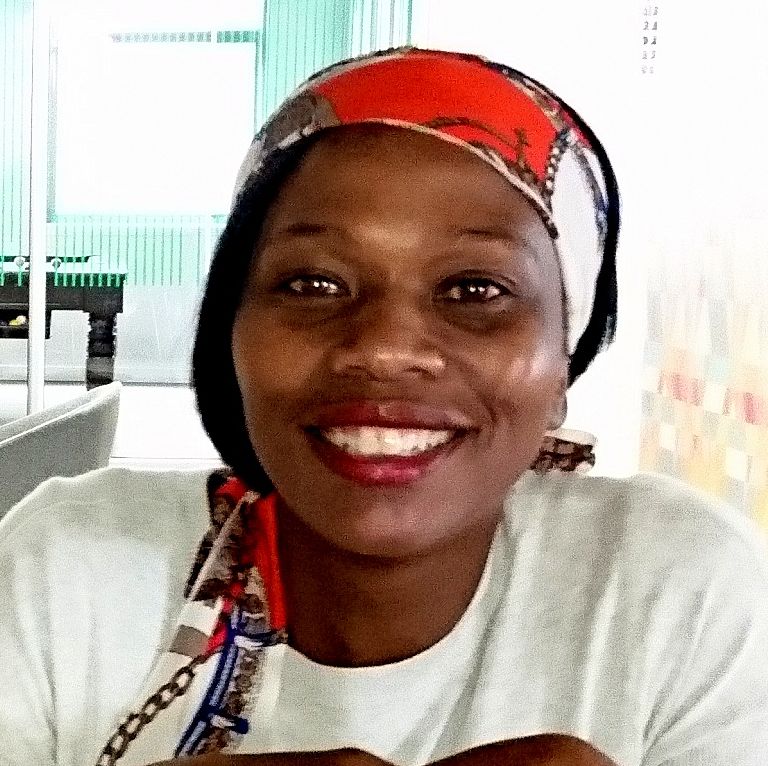 Lungelwa Tyali
---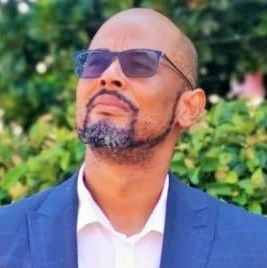 Luthando Makinza
---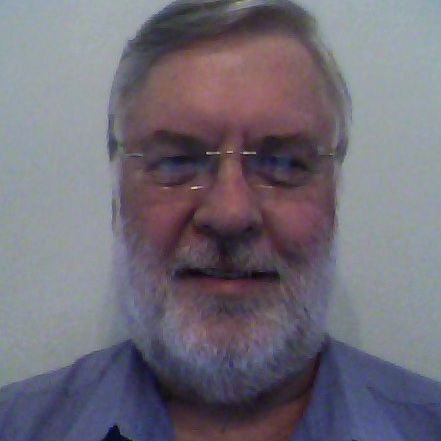 Luther Diedericks
---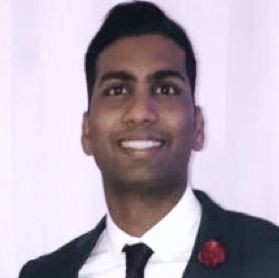 Lynton Naicker
---
Mabatho Elizabeth Kgariya
---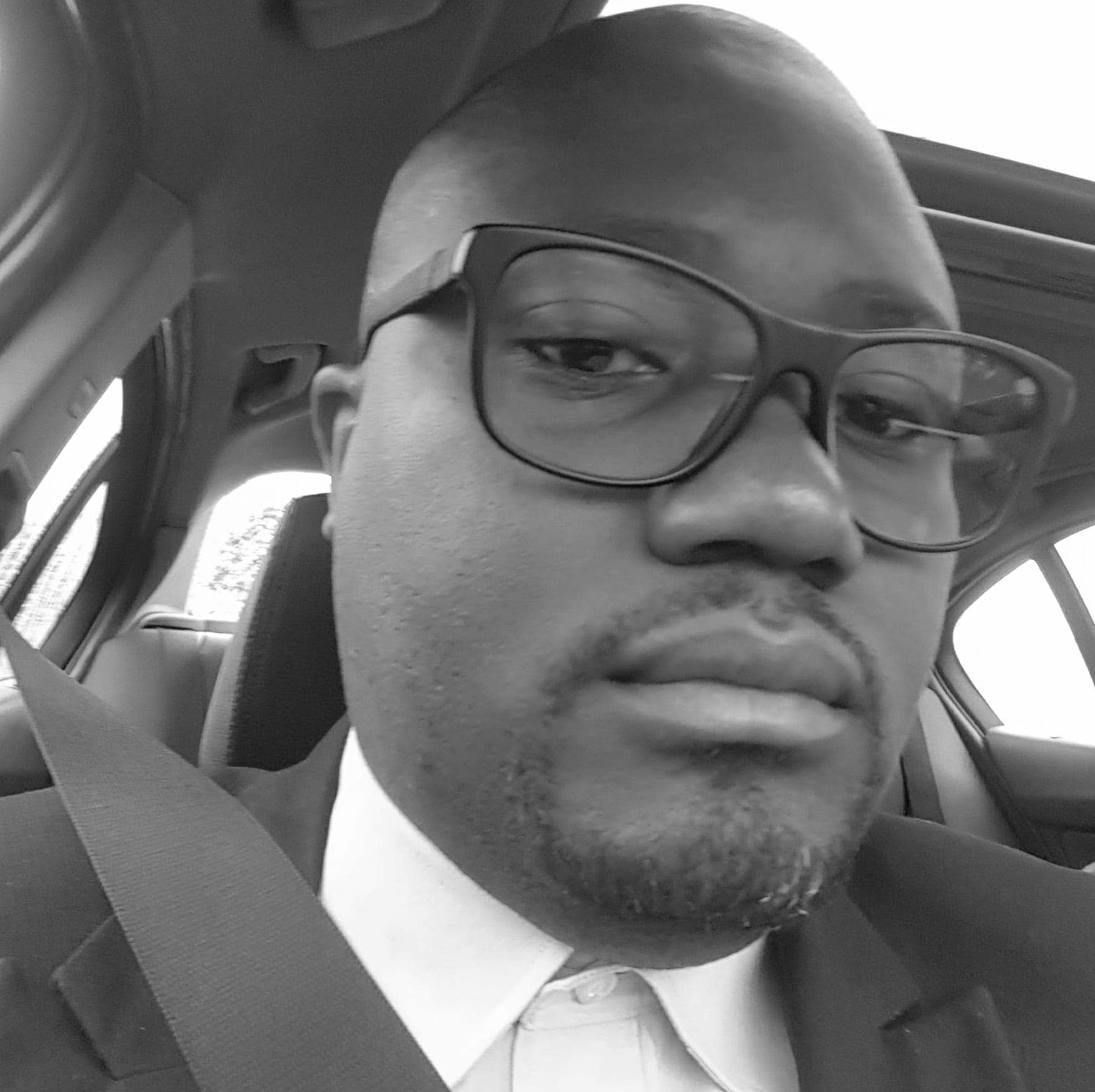 Mac Donald Mbili
---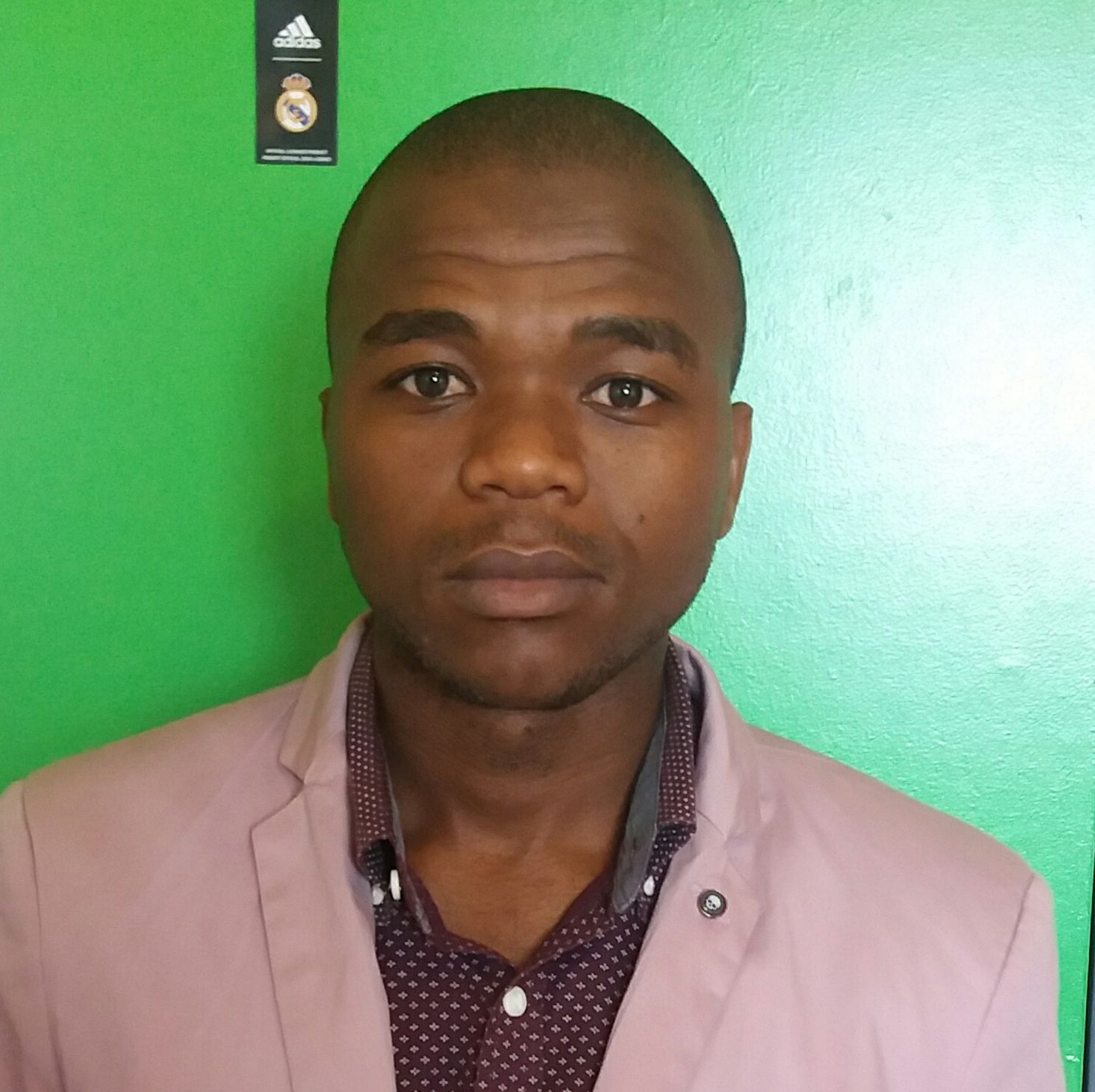 Machule Hopu
---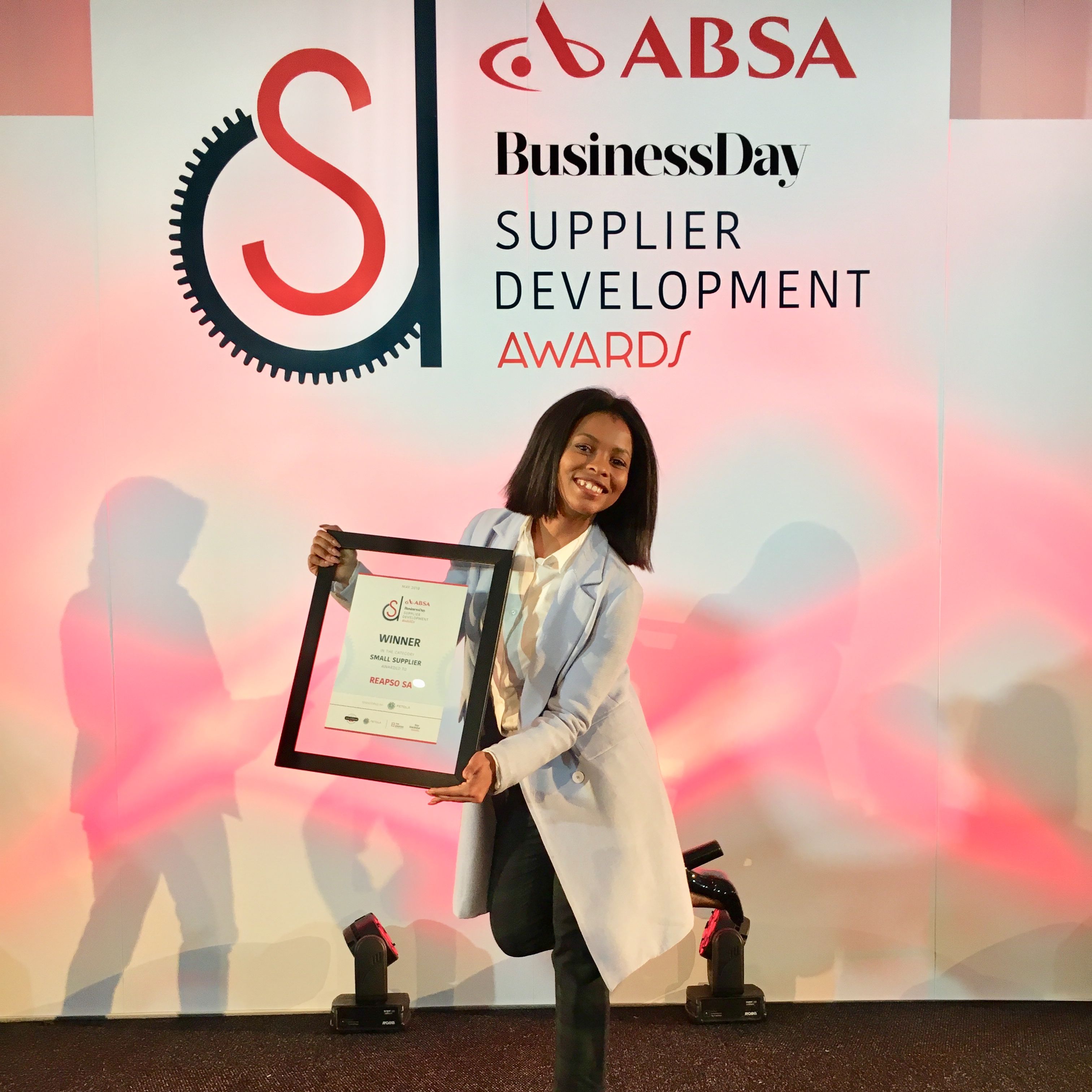 Mahlatsi Mashile
---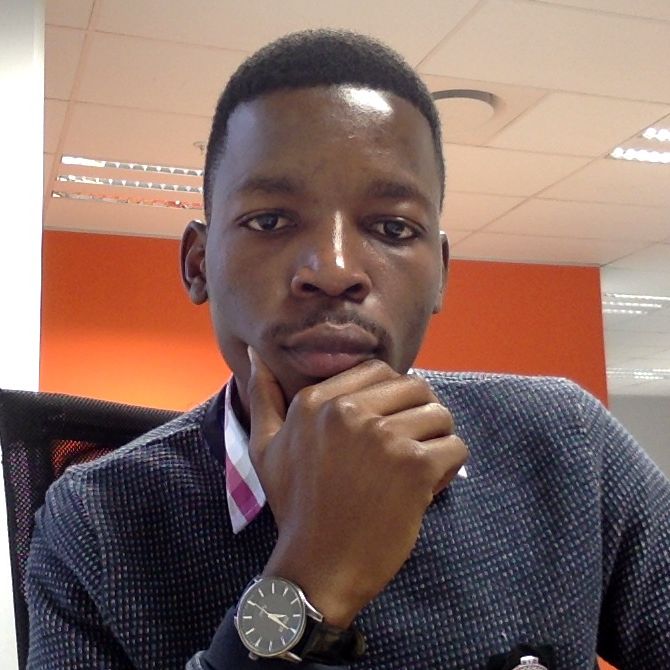 Malakia Phooko
---
Malebo Sibanda
---
Manesh Nagar
---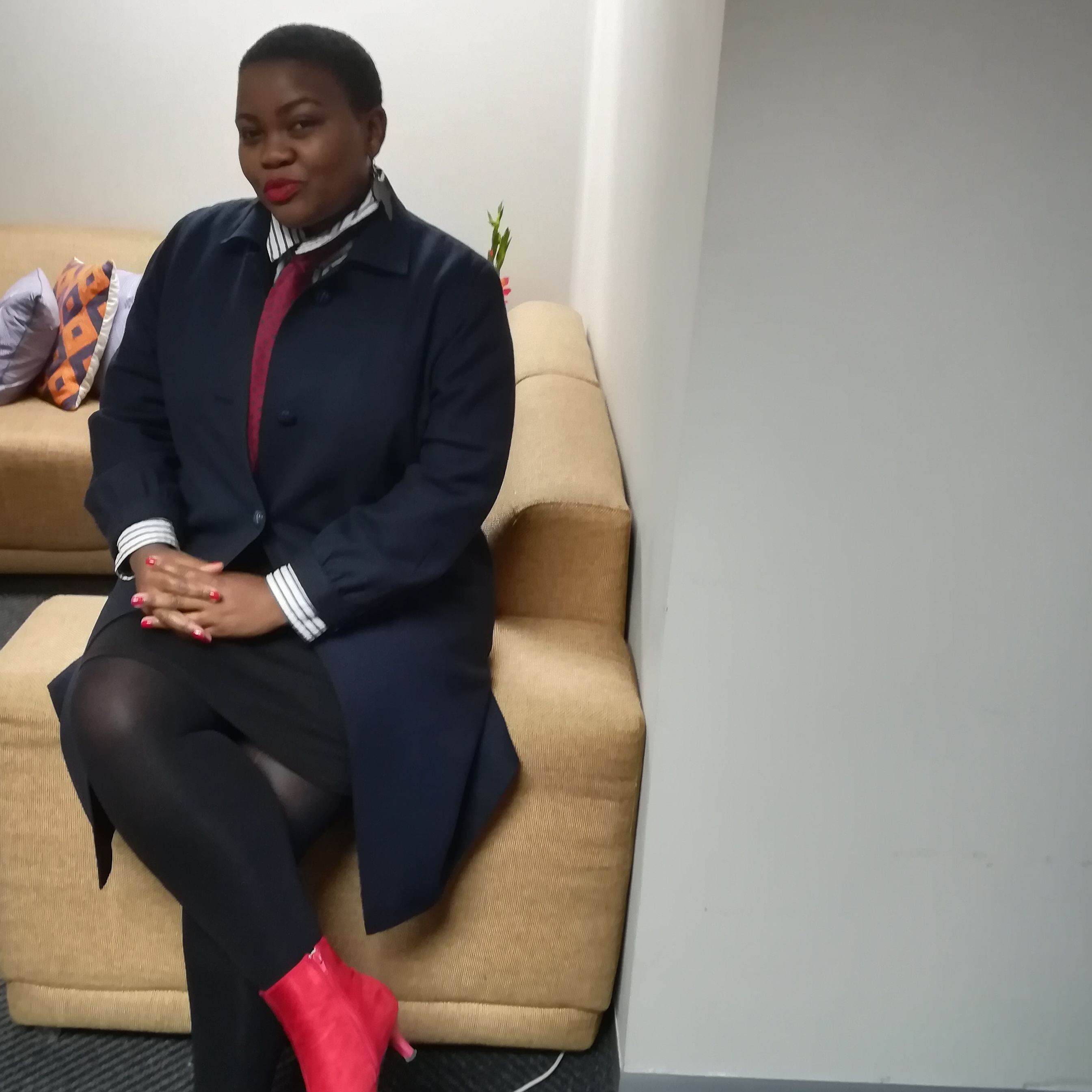 Mapule Maema
---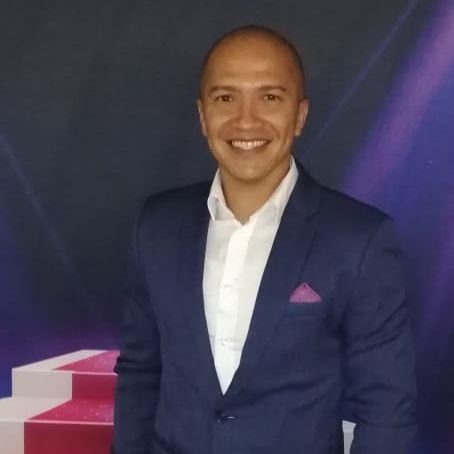 Mario Roos
---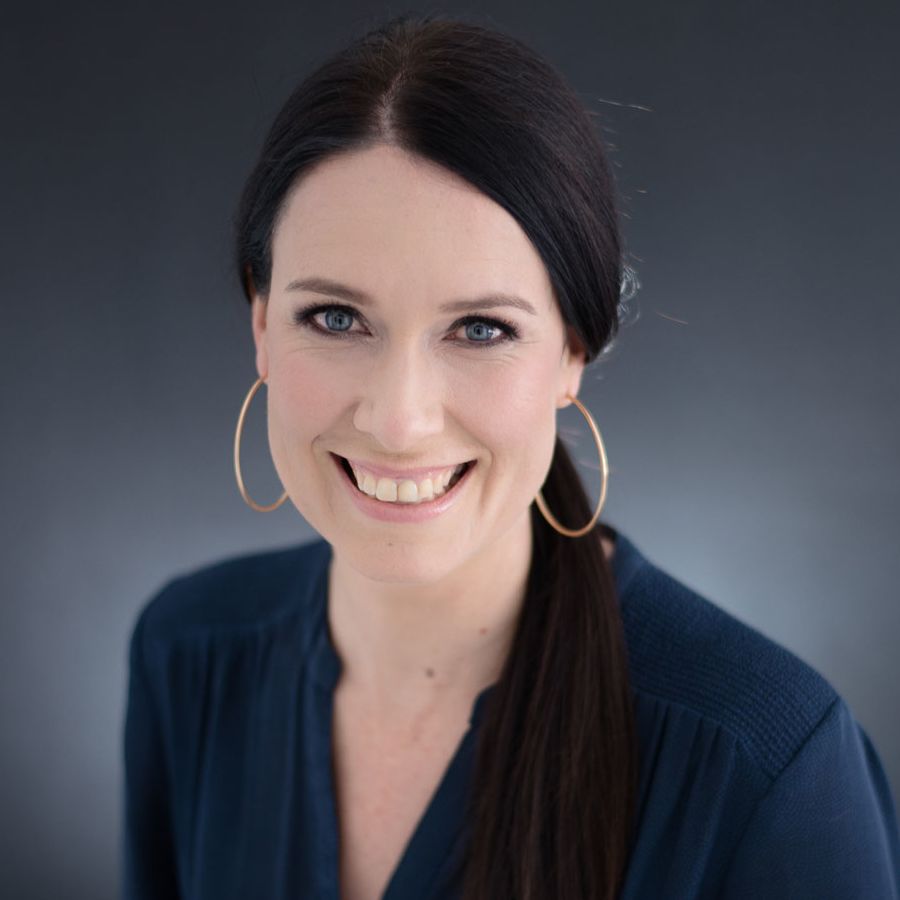 Marnhe Du Plooy
---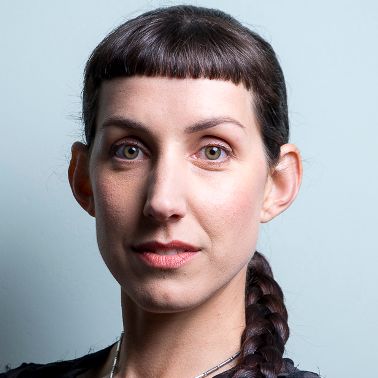 Mary J Fourie
---
Matthew Henshall
---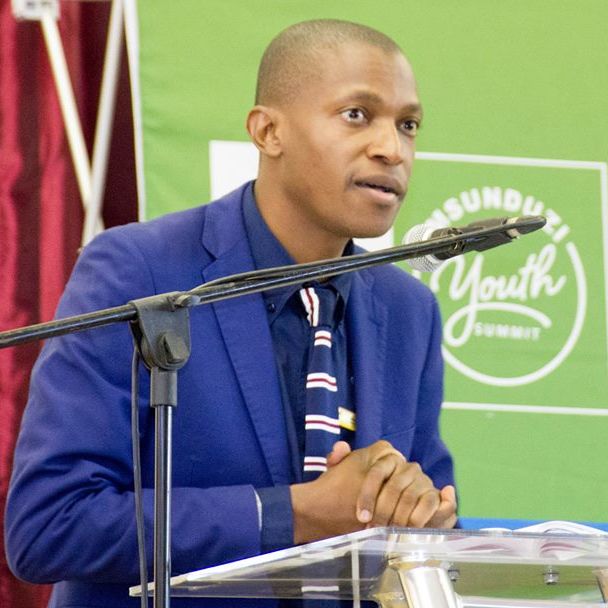 Maxwell Sabelo Thusi
---
Mduduzi Dube
---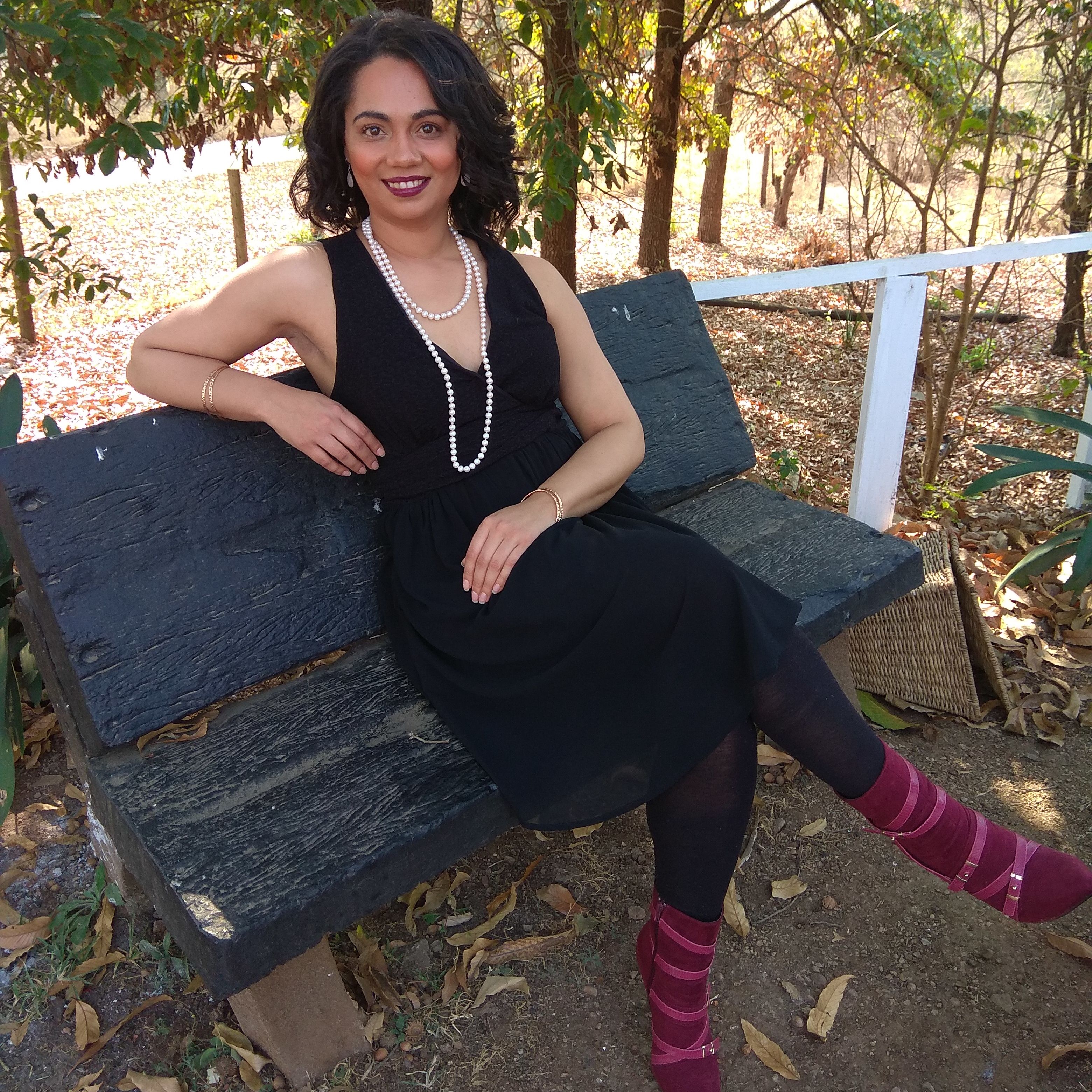 Michelle Lingham
---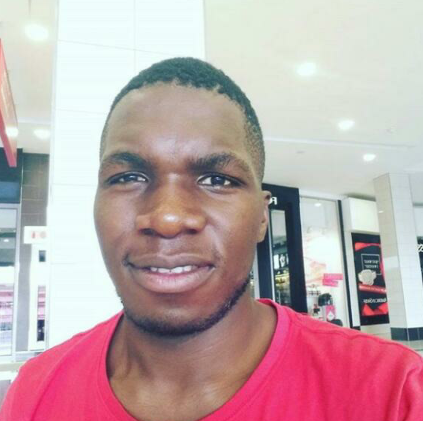 Mlungisi Dlamini
---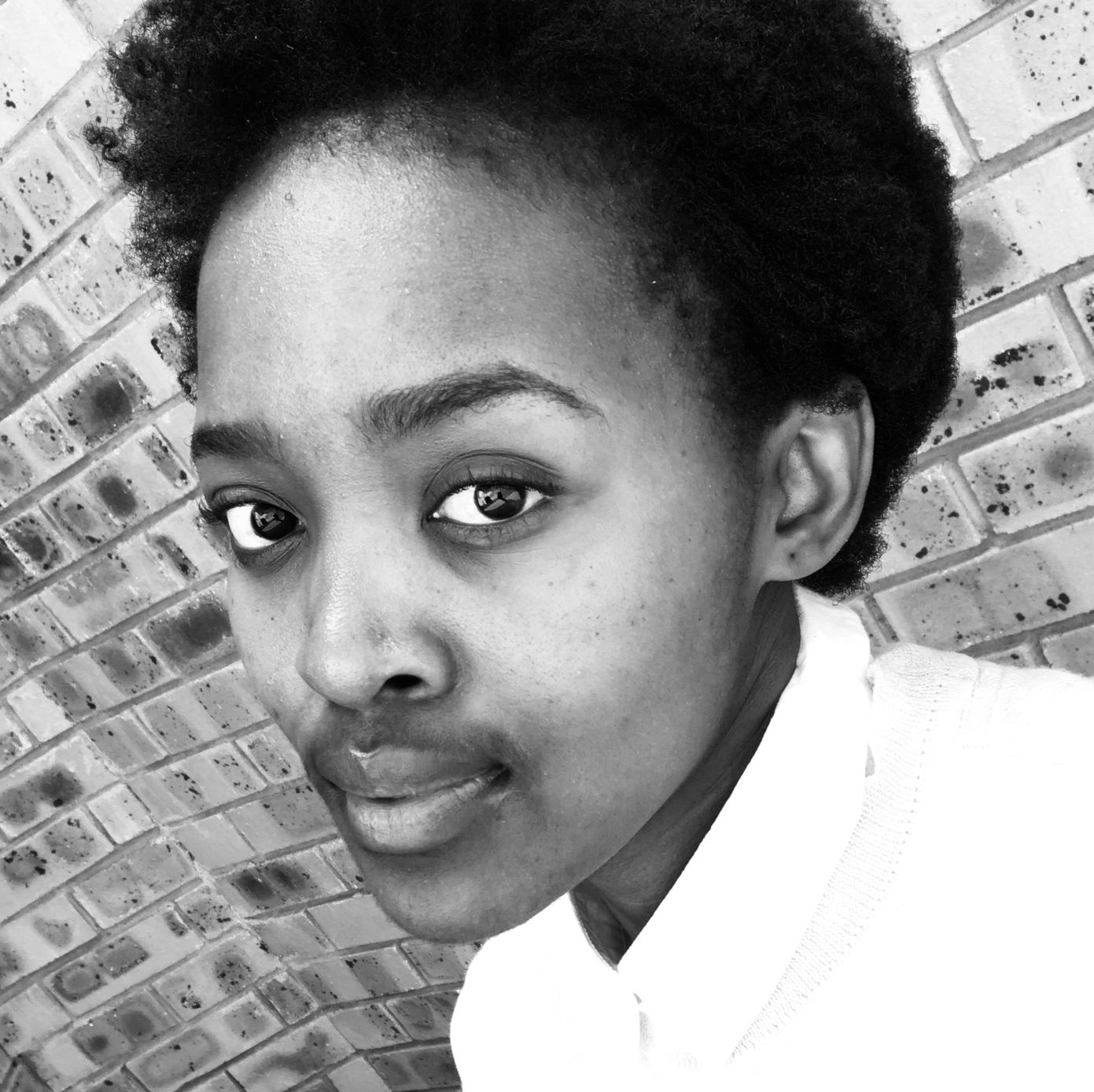 Mmakwena Themane
---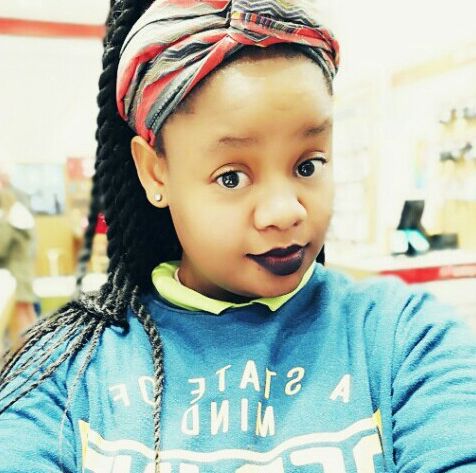 Mmathapelo Mahlobogana
---
Mohamed Reza Rawoot
---
Mohammed Saloojee
---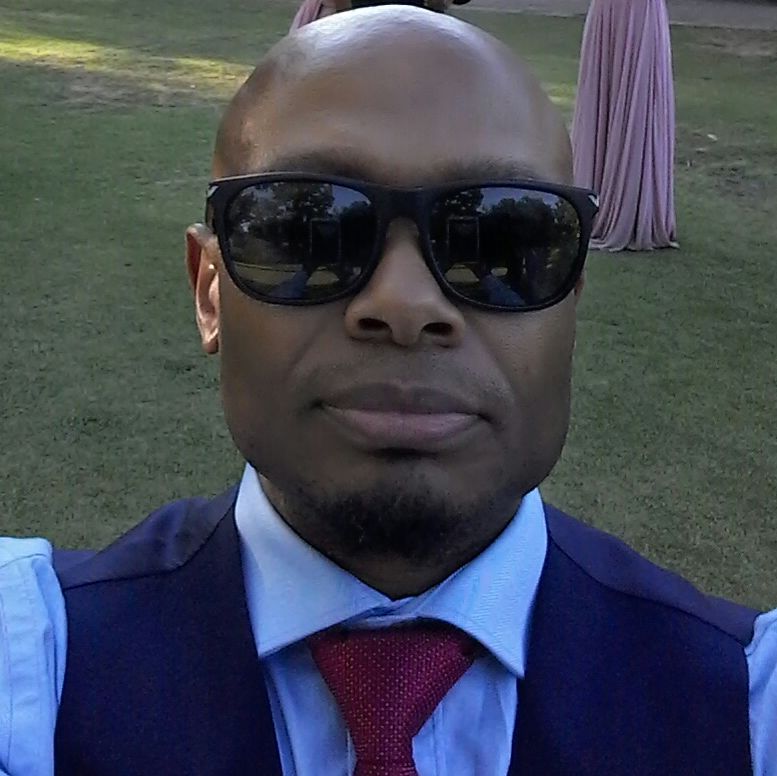 Mokone Shopo
---
Monali Kamffer
---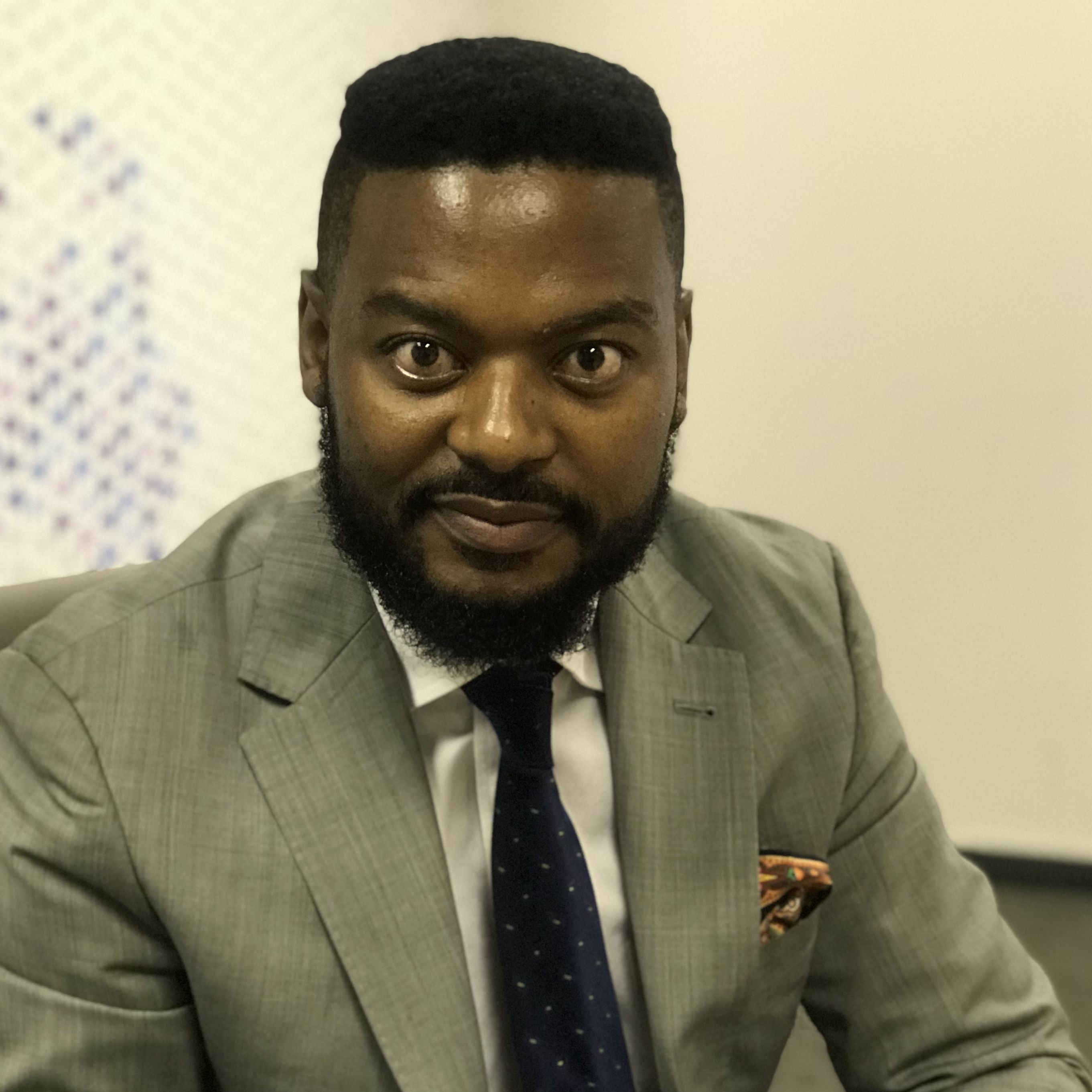 Morero Moloi
---
Mthokozisi Njapha
---
Mudzanani Humbulani
---
Muhammad Jhaveri
---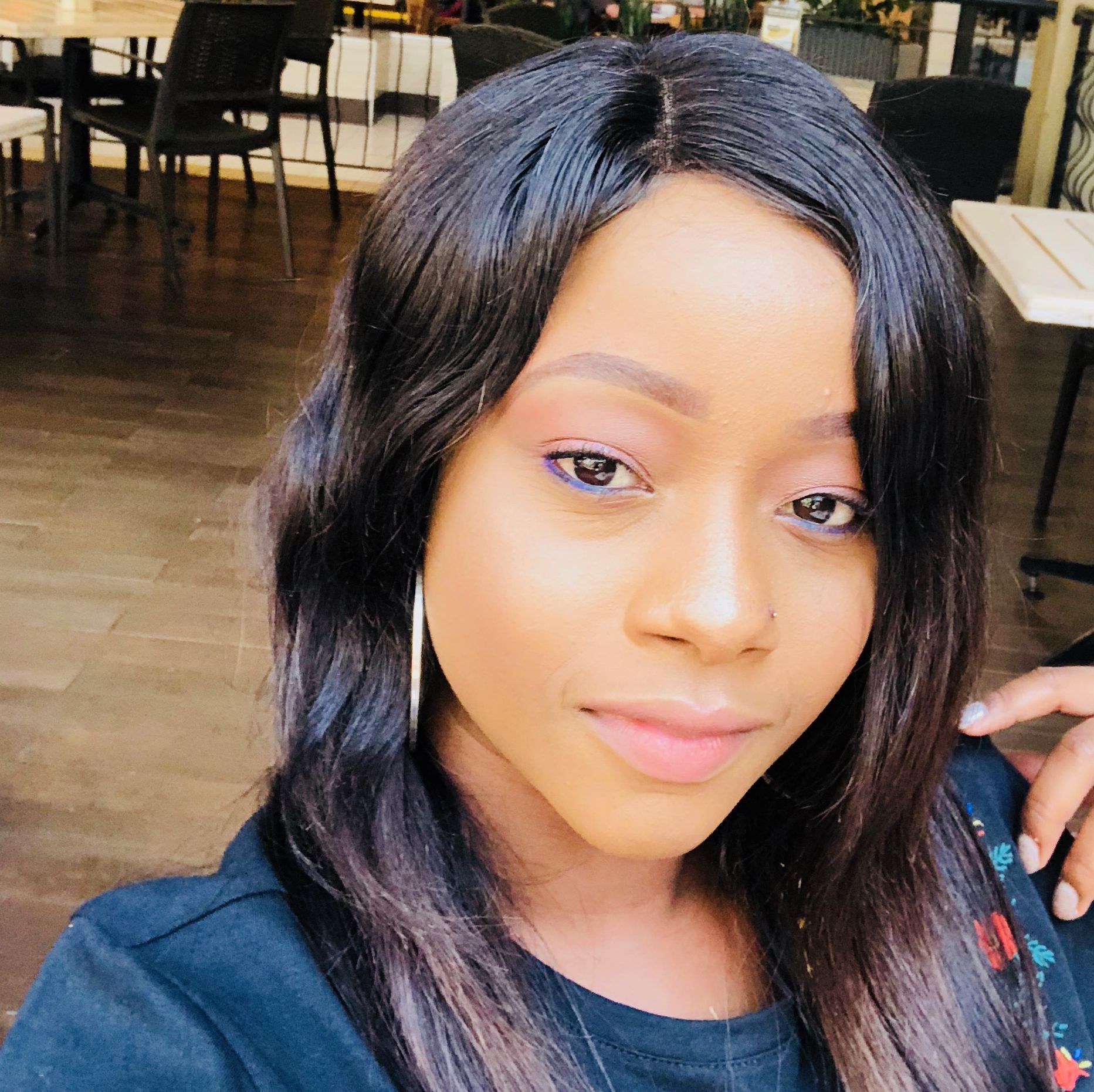 Mukundi Muladi
---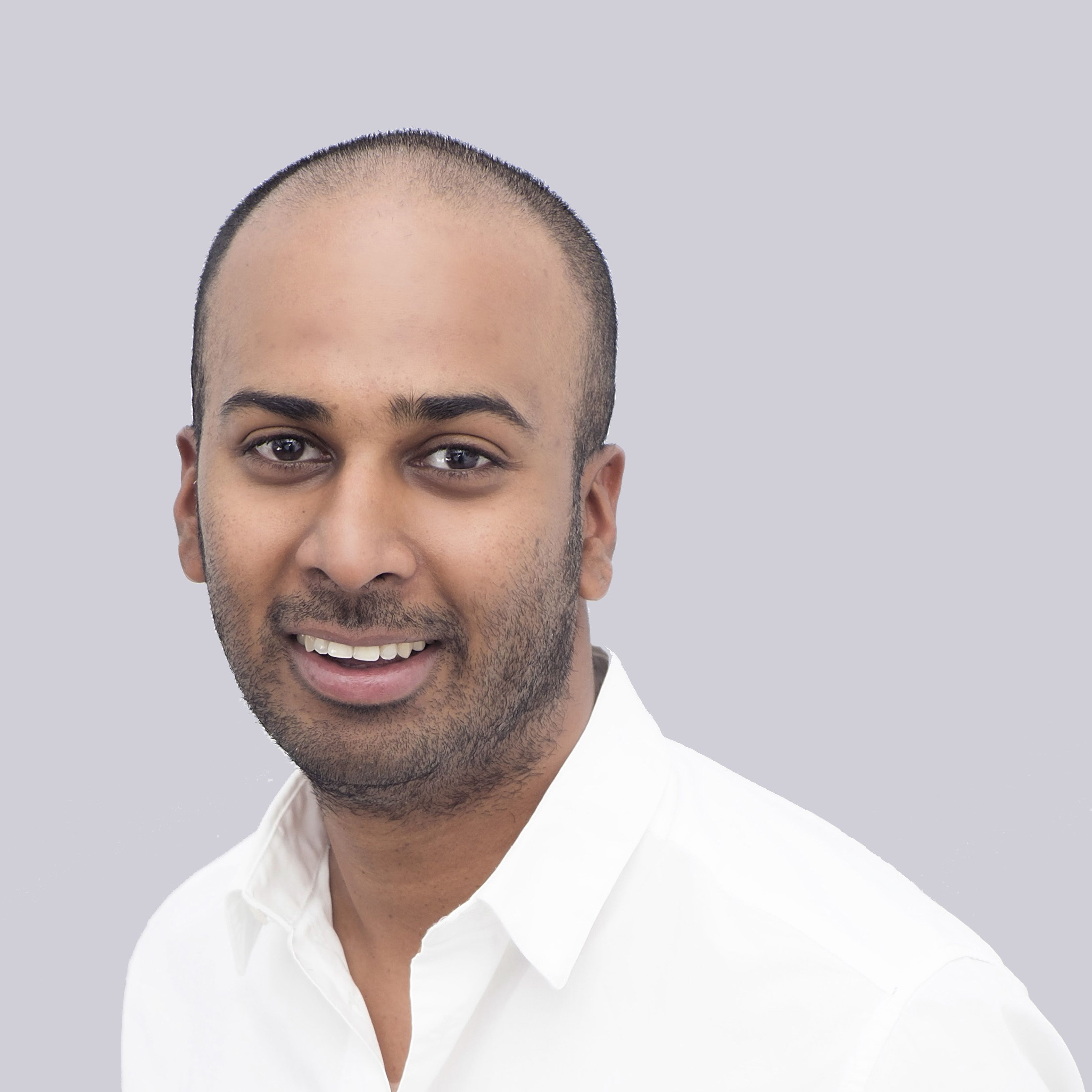 Murali Naidu
---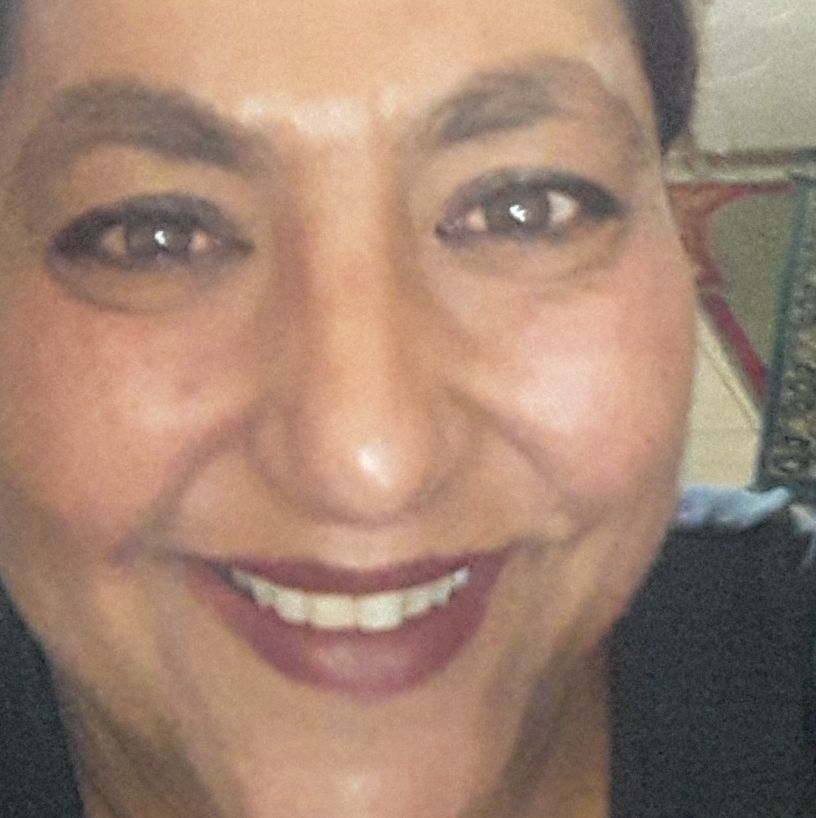 Mureeda Kara
---
Murray Charter
---
Mzwandile Soldaat
---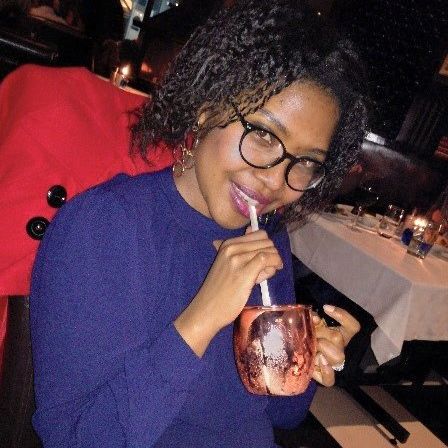 Nadia Pieterse-Plaatjies
---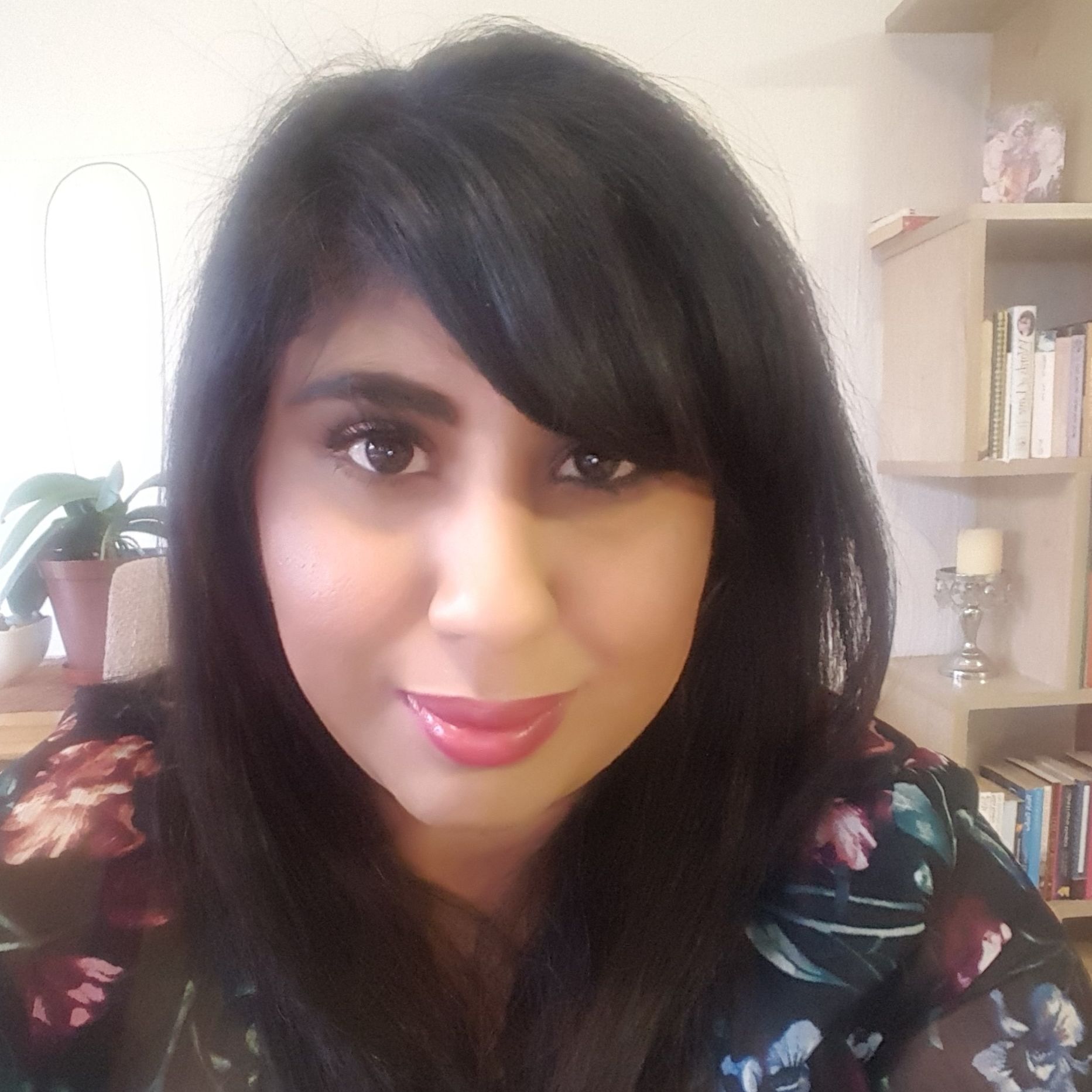 Natasha Marhye
---
Ndamulelo Lidovho
---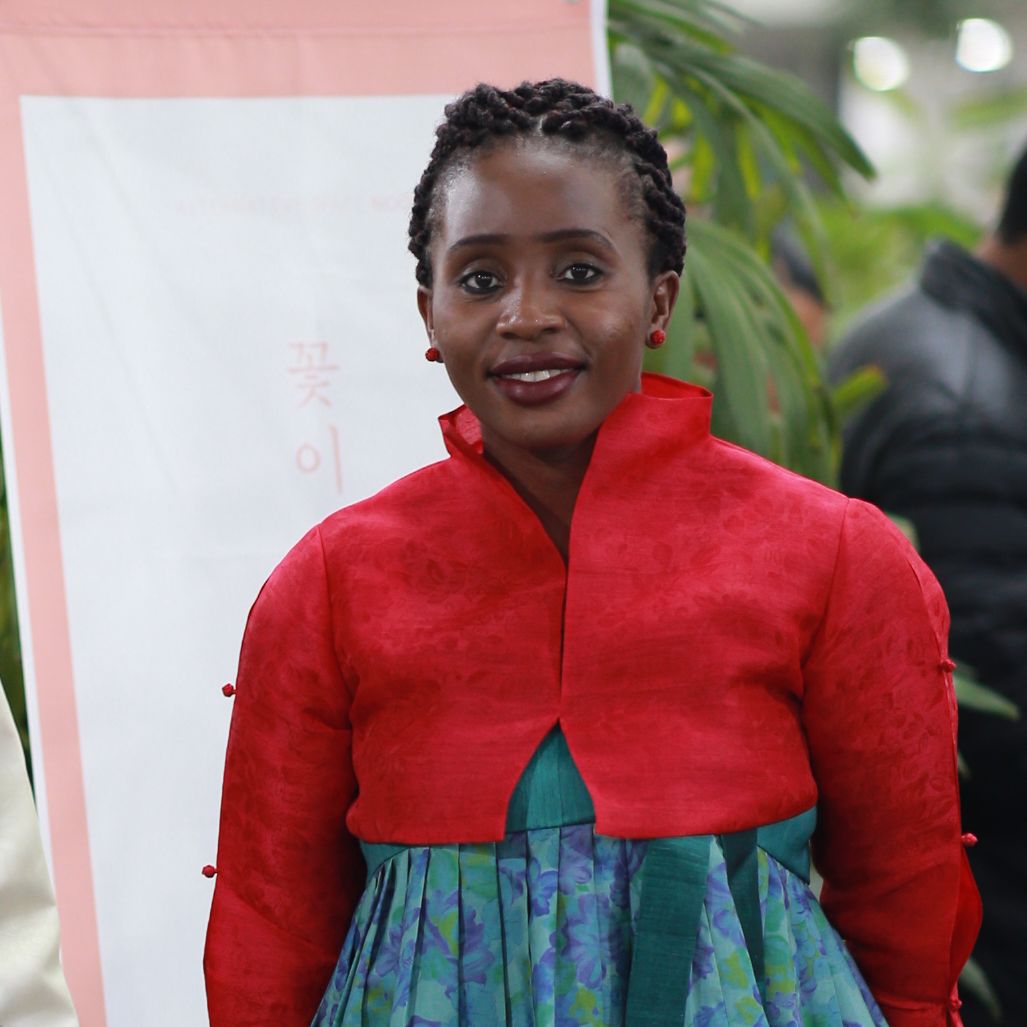 Ndingoho Manzini
---
Ndumiso Gift Shabalala
---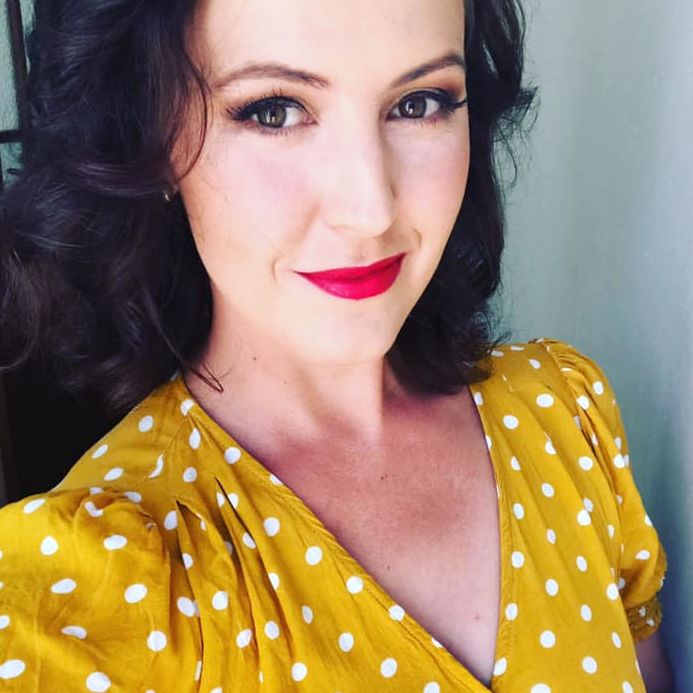 Nelani Van Zyl
---
Mussa Mpelepele
---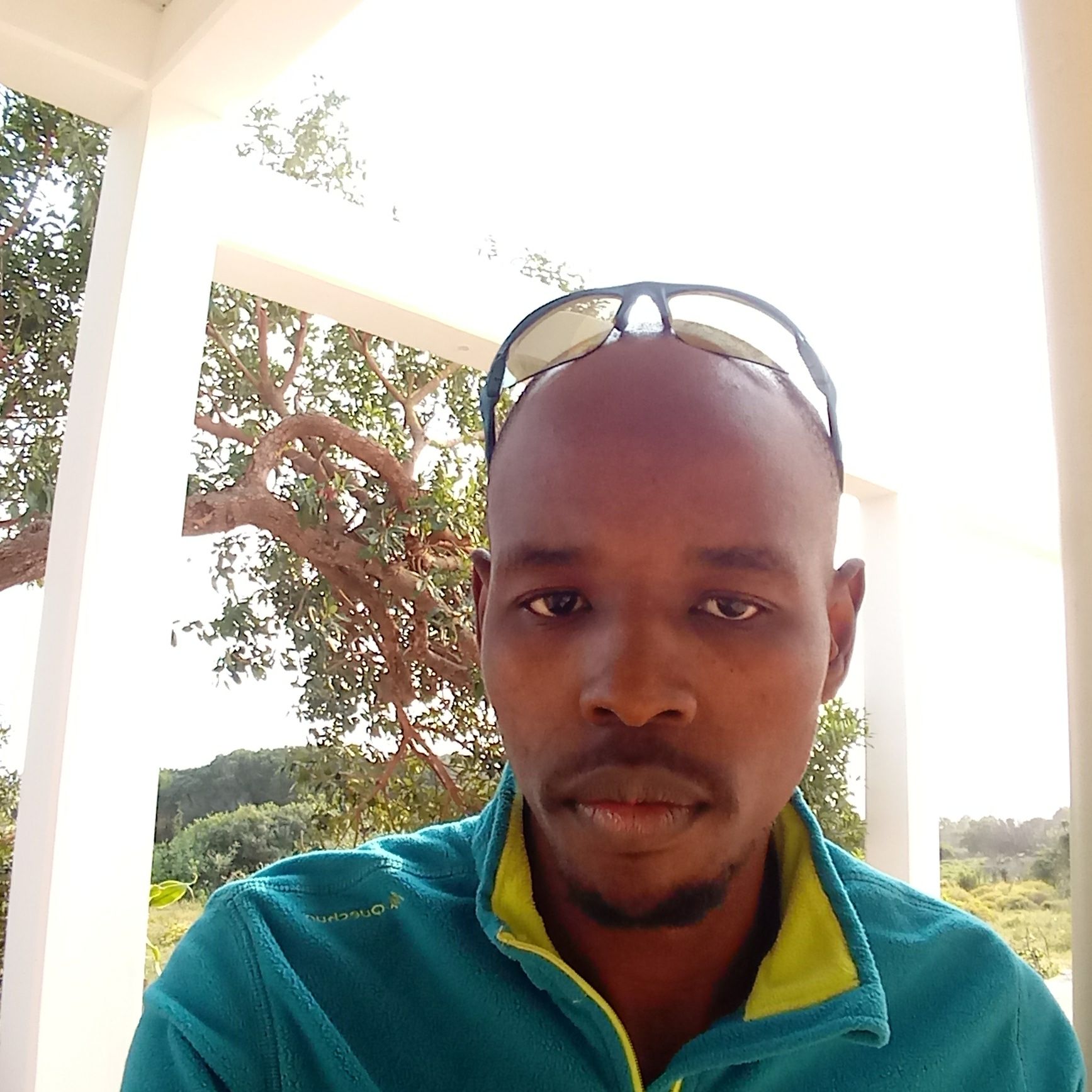 Nhlanhla Mdletshe
---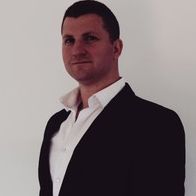 Nico Campher
---
Nkosana Mtimkulu
---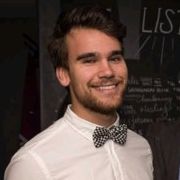 Nikolaas Dreyer
---
Nishanth Parus
---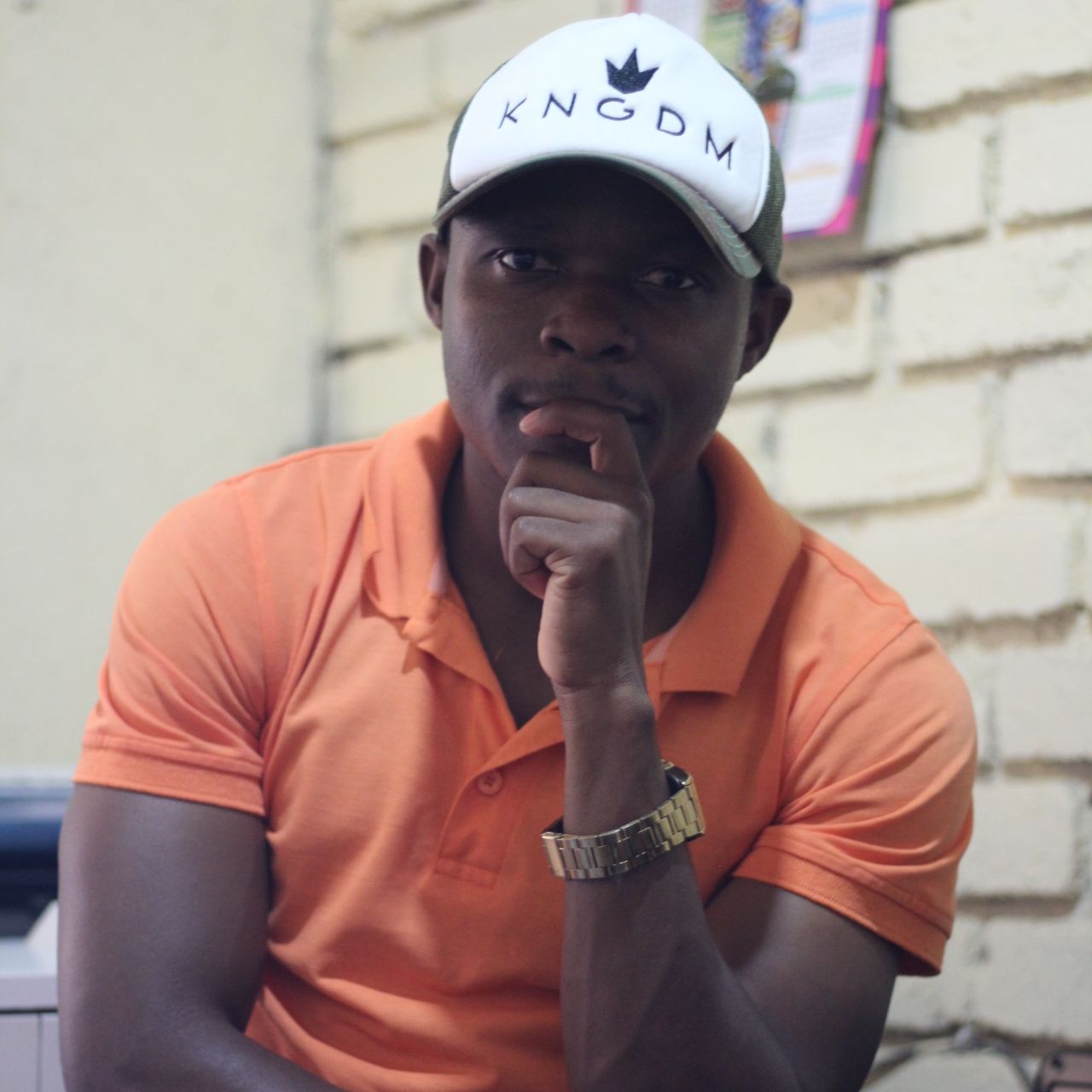 Nkosinathi Thabethe
---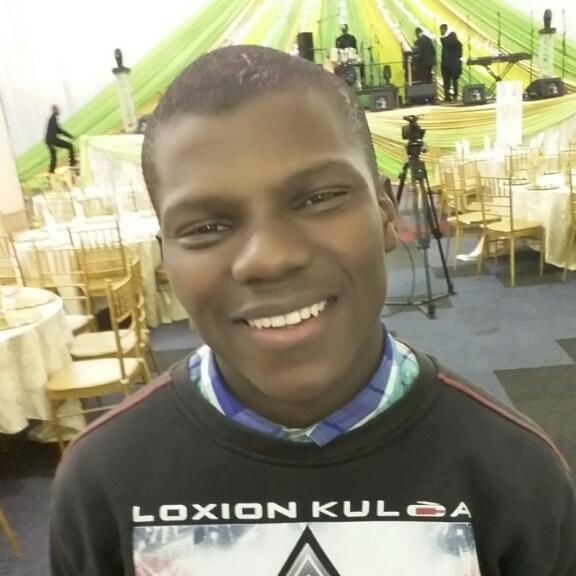 Nkosingiphile Mvubu
---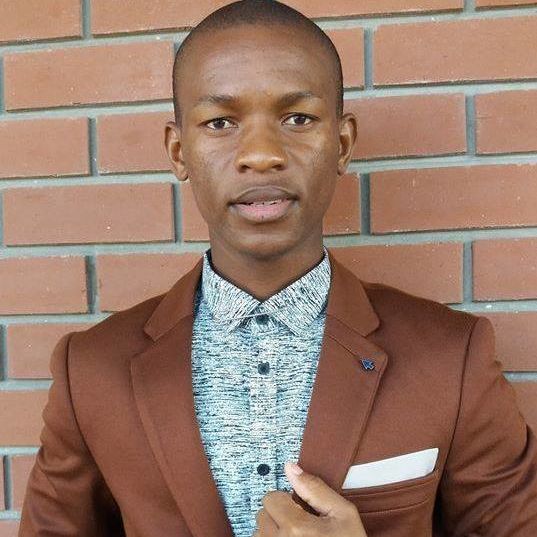 Nkululeko Sthabiso Mbatha
---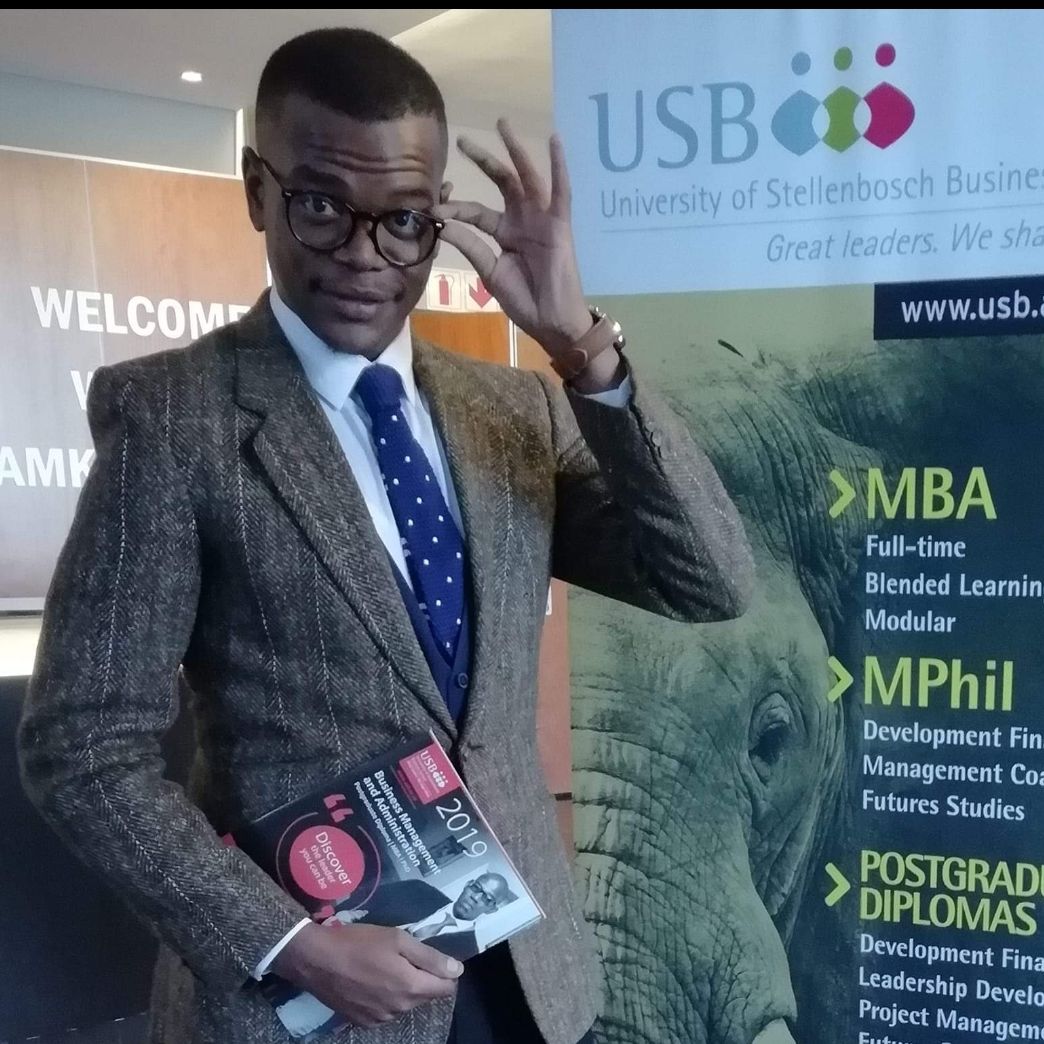 Nkumbuzo Nkonyana
---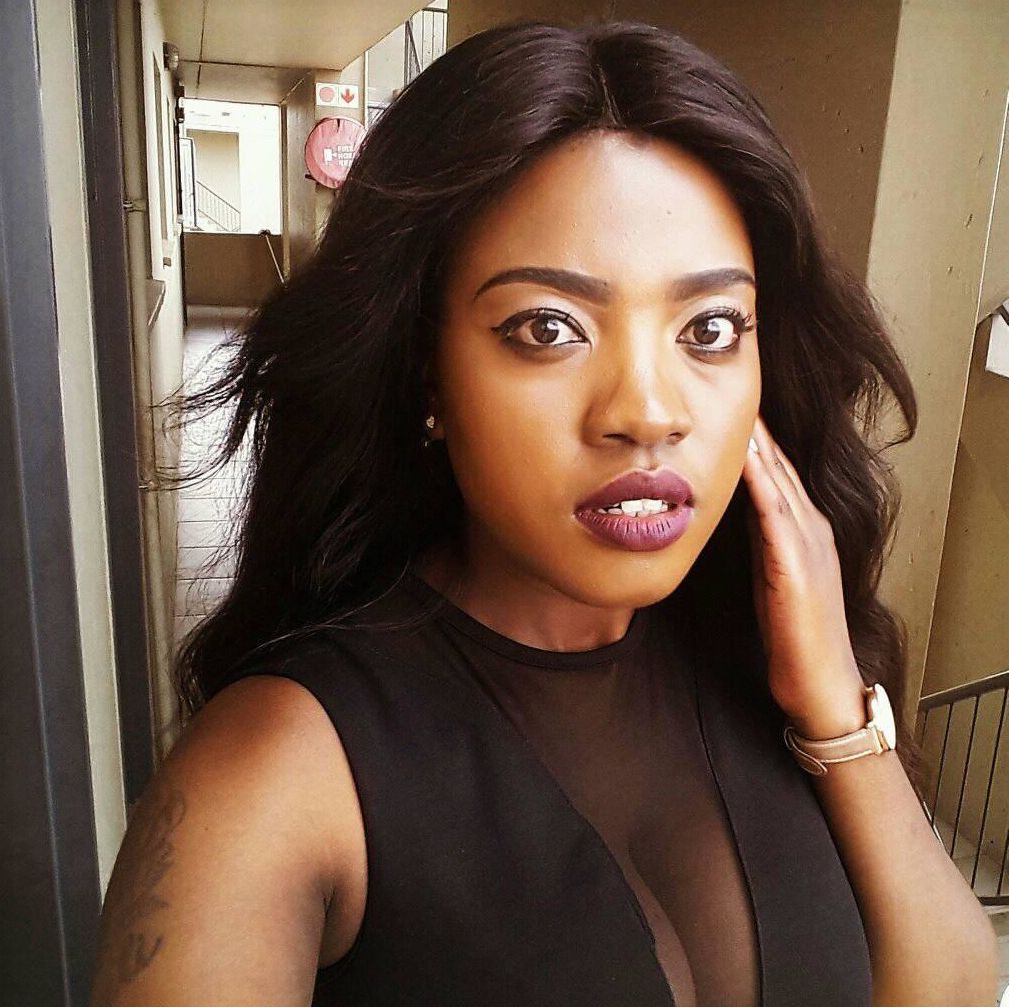 Nobunhle Mathonsi
---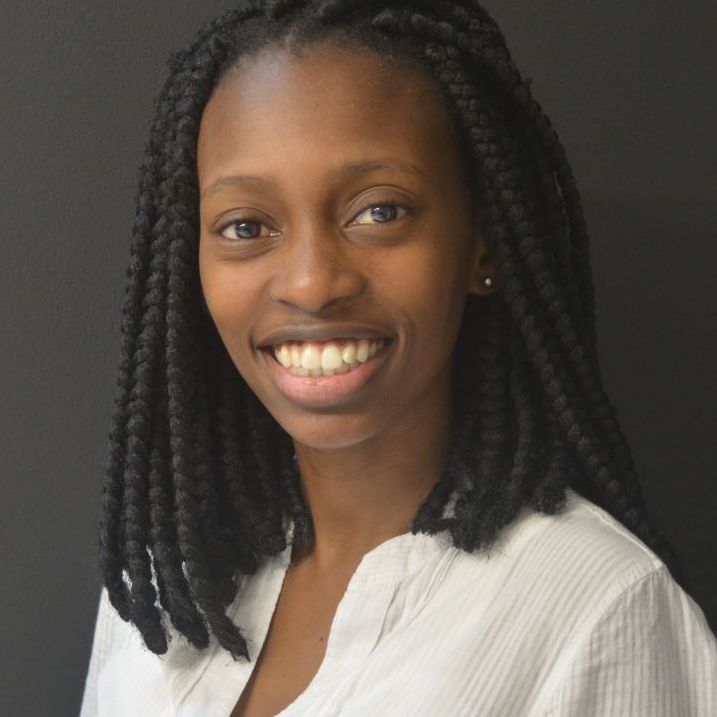 Nolwazi Mnqayi
---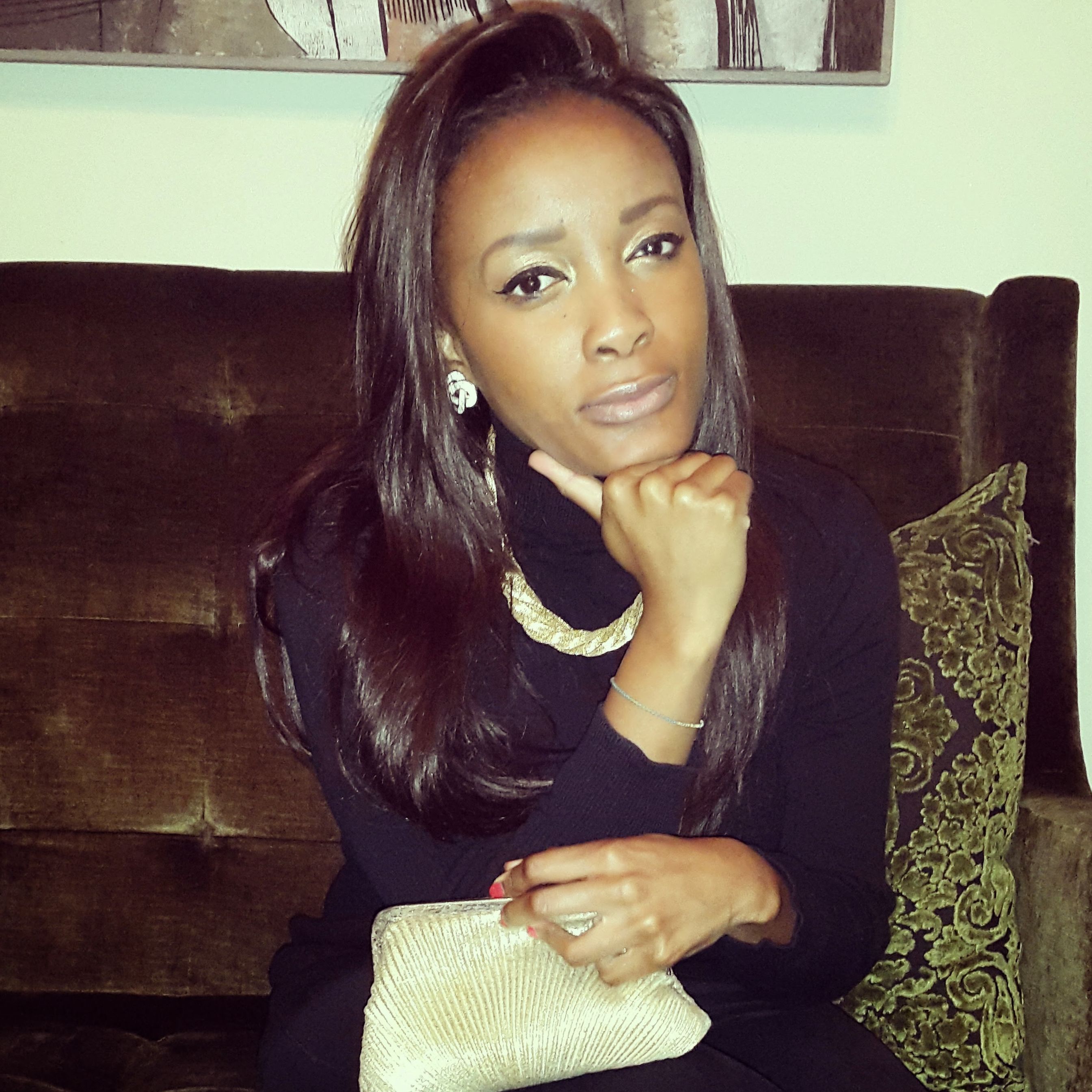 Nompikazi Mokgatle
---
Nompumelelo Moganedi
---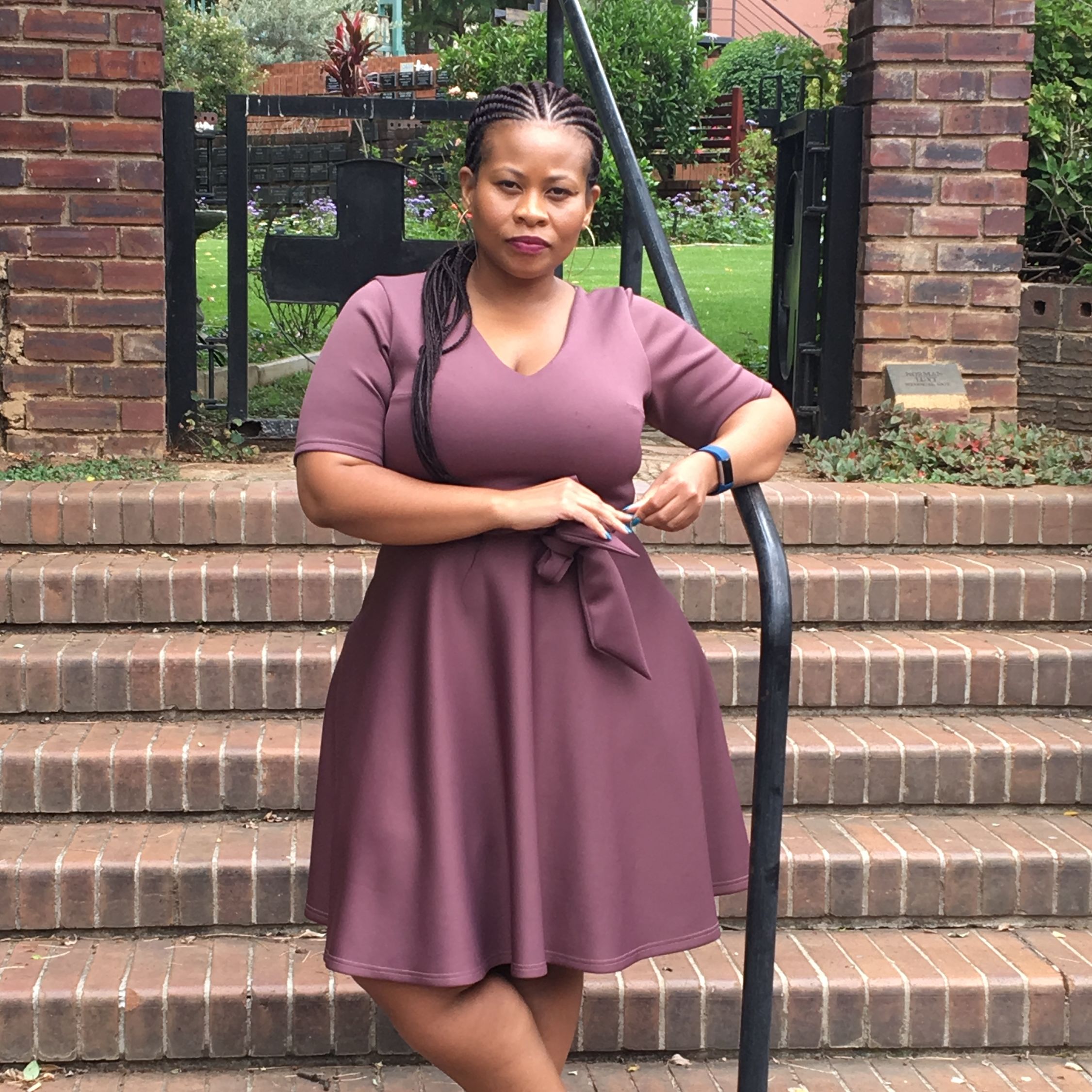 Nomusa Nzima
---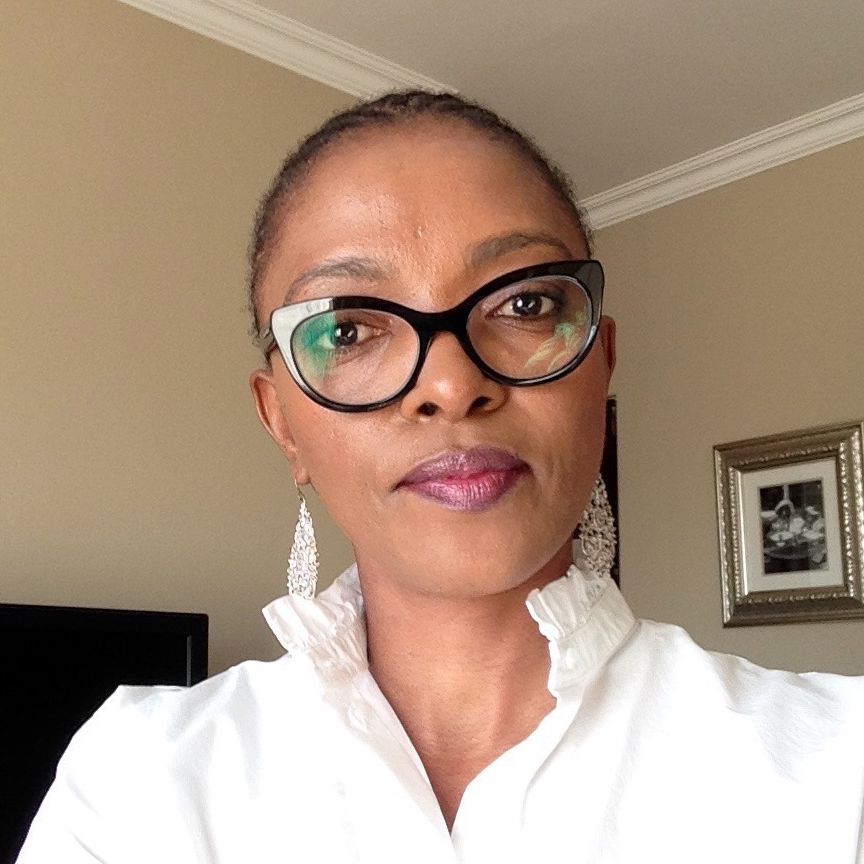 Nosipho Gxumisa
---

Nurudeen Popoola
---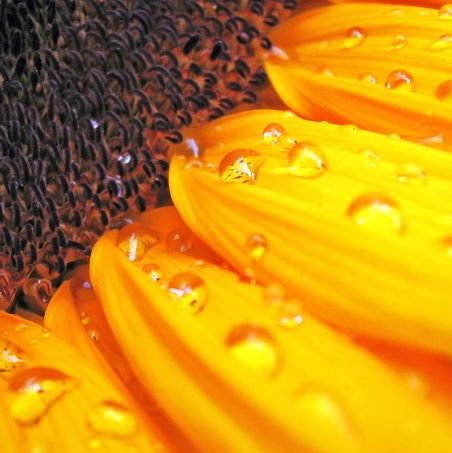 Obakeng Diago
---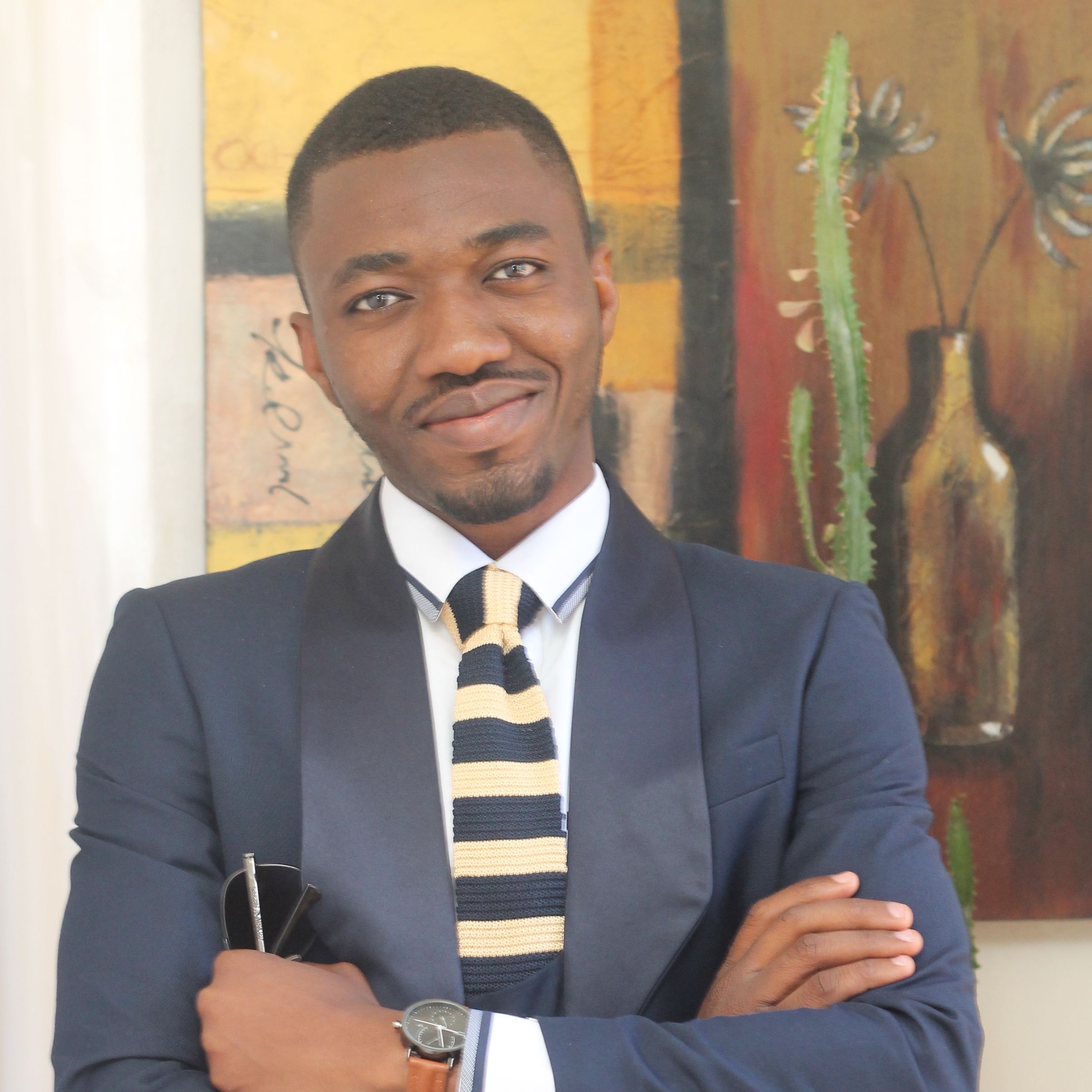 Oluwaseyi Akintola
---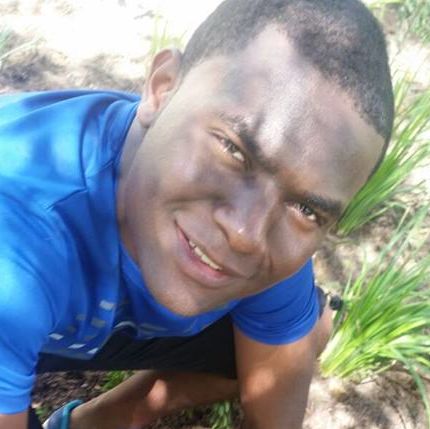 Ono Graça Akweenda
---
Orefemele Mmokwa
---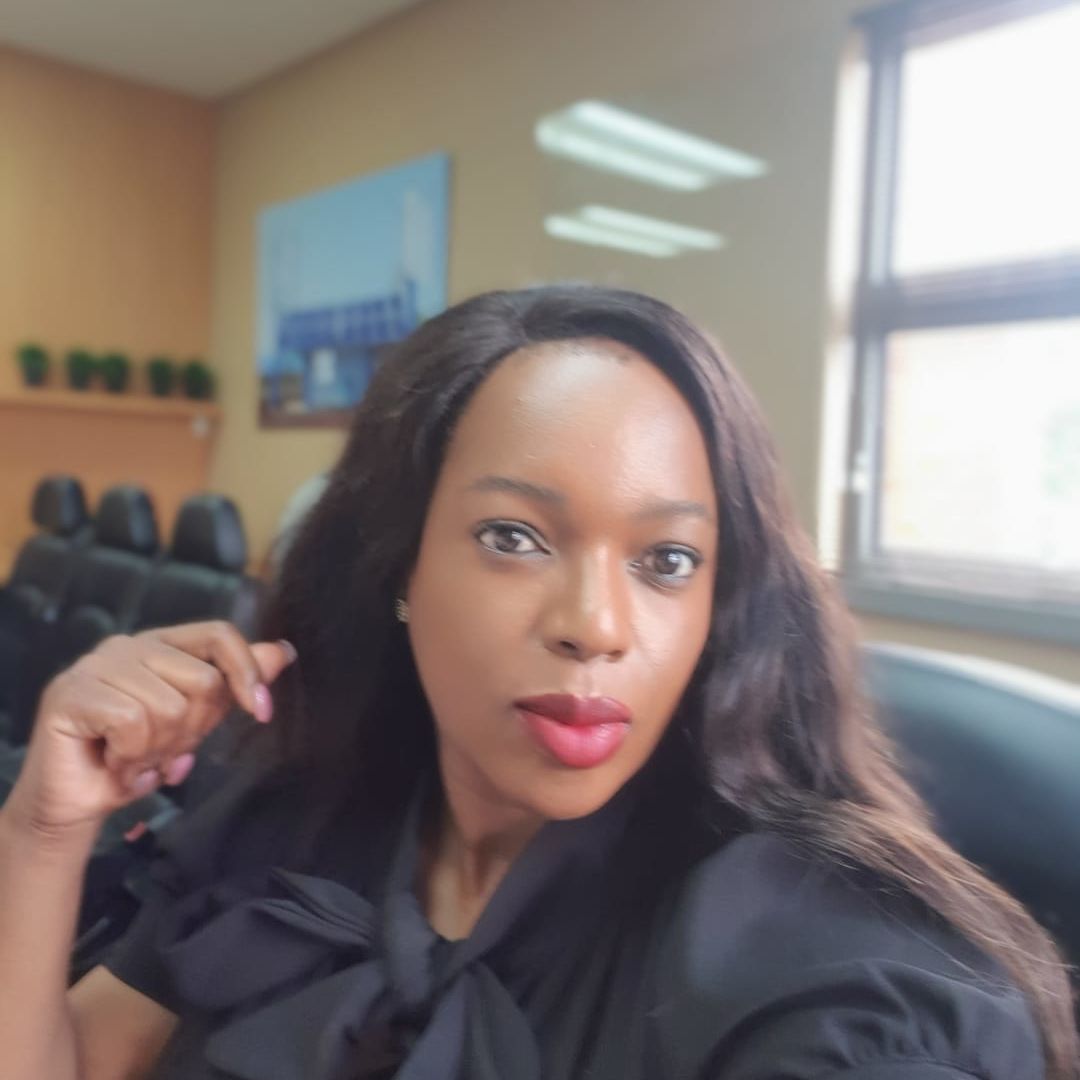 Palesa Mbatha
---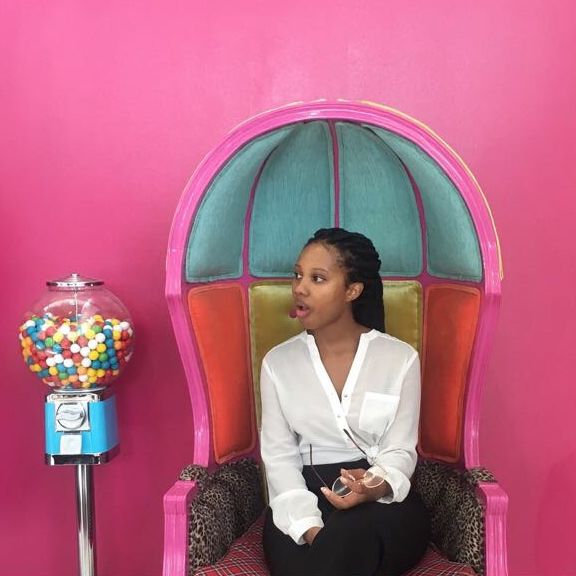 Palesa Moloi
---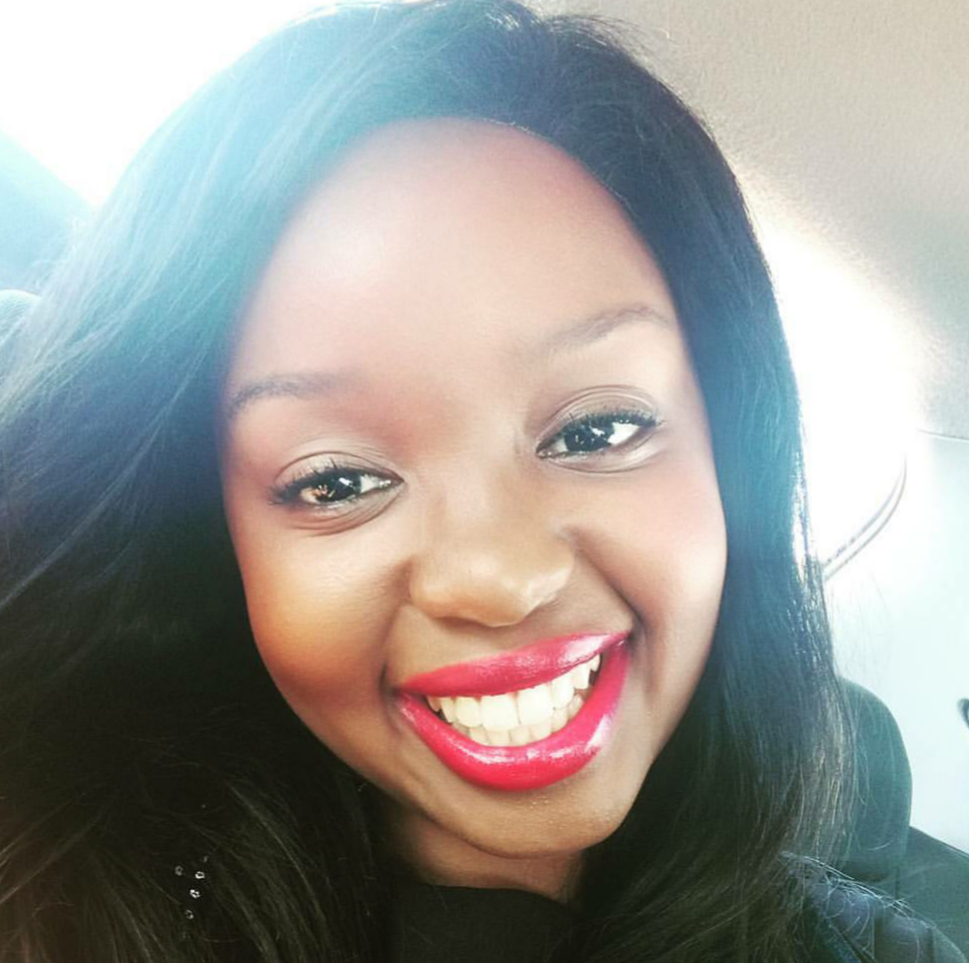 Palesa Moloi
---
Peter Becker
---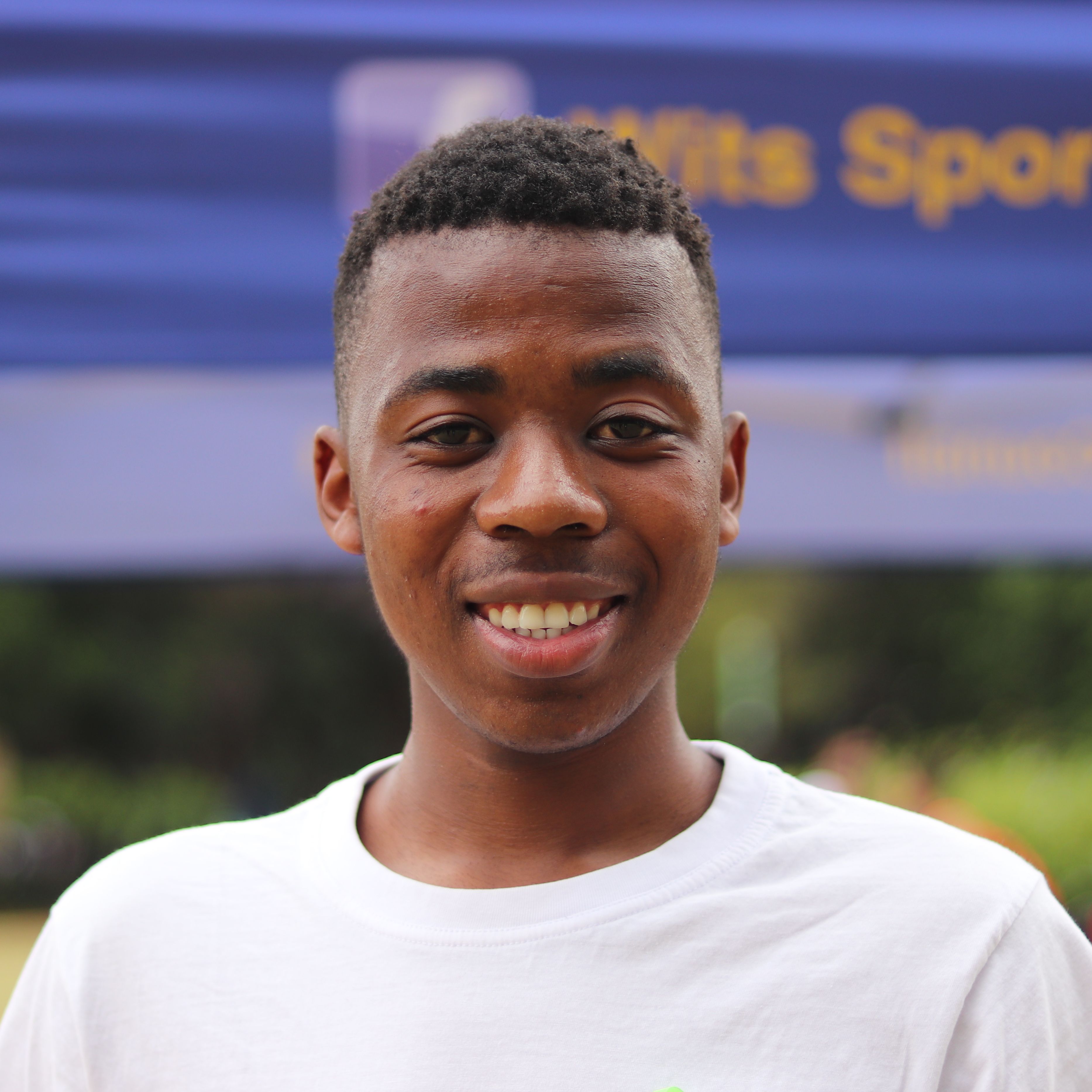 Phenyo Mabokela
---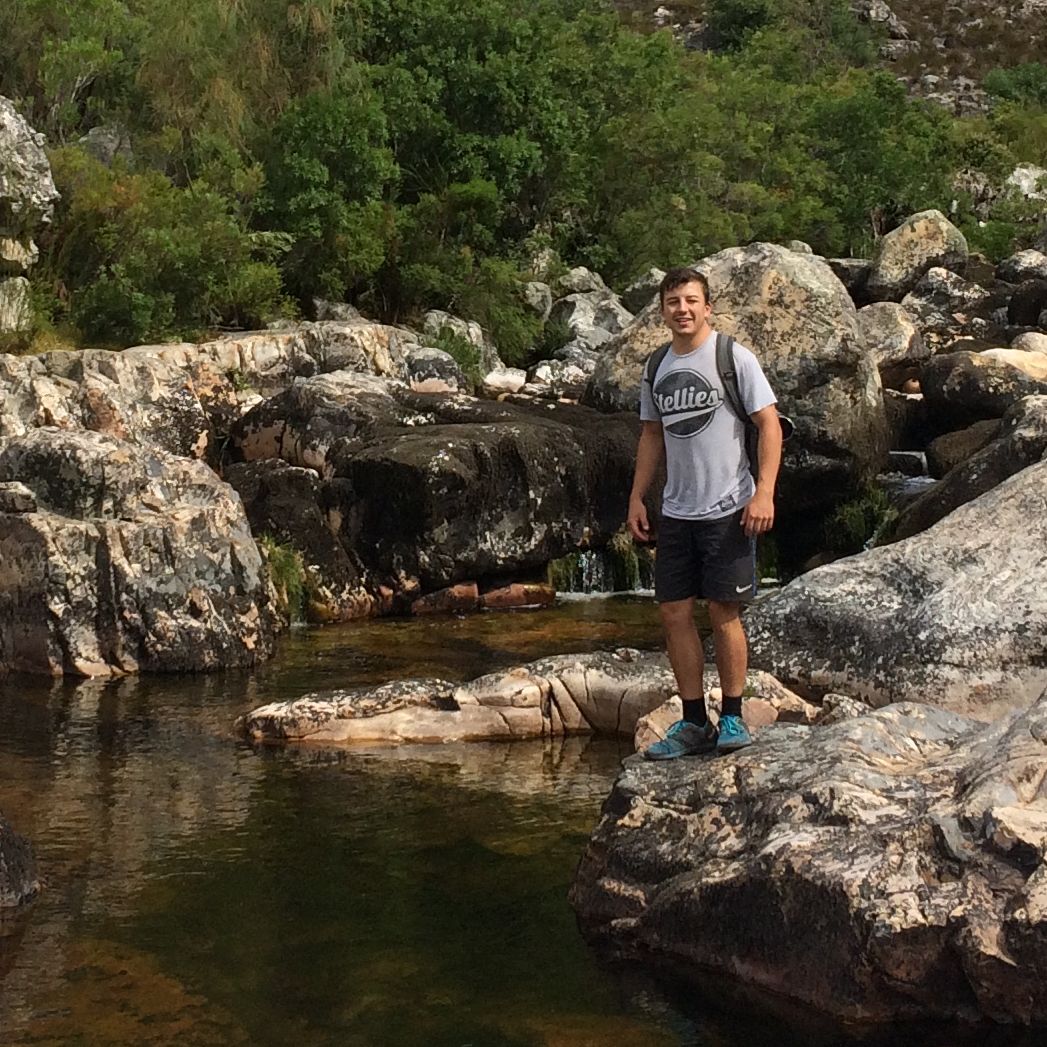 Philip Botha
---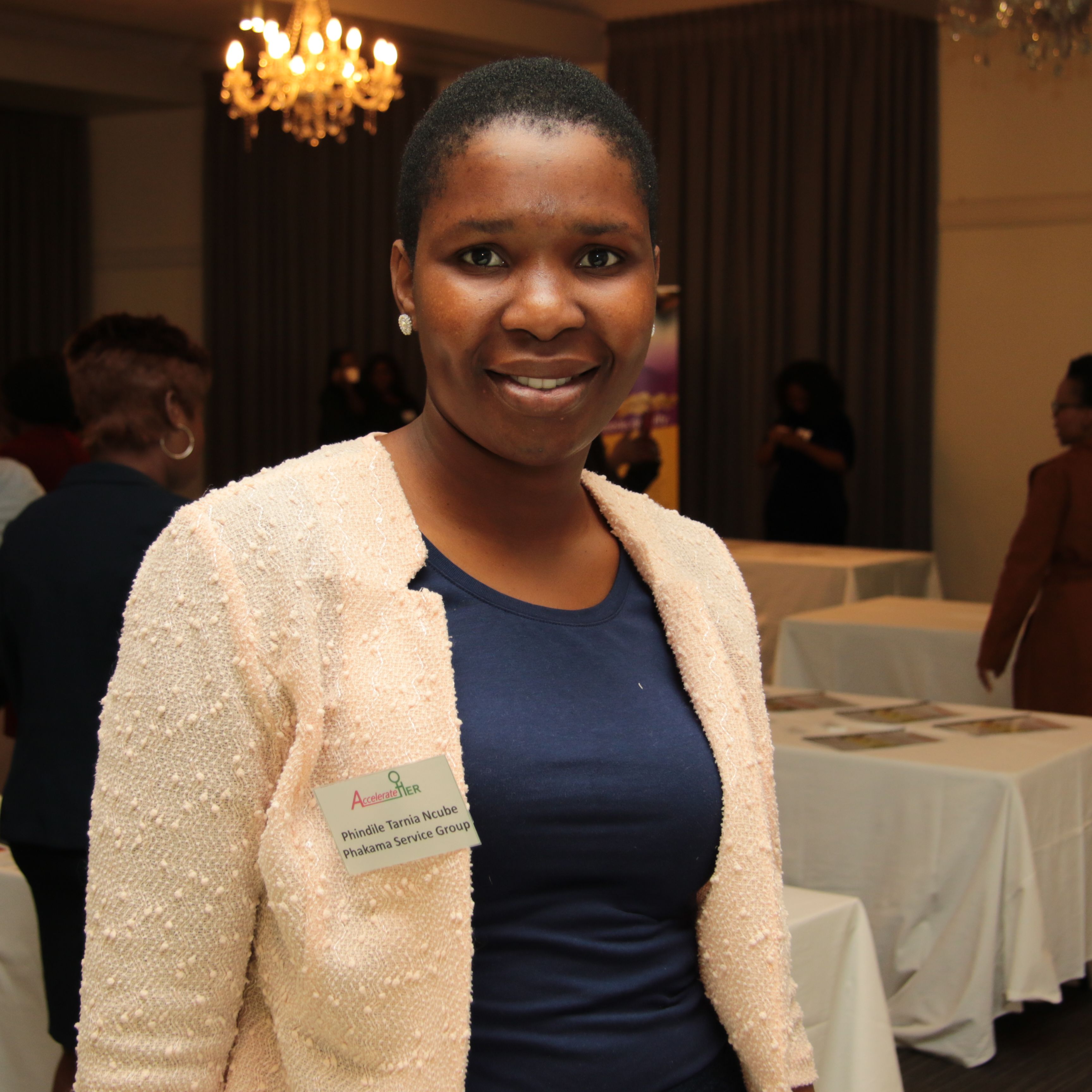 Phindile Tarnia Ncube
---
Phuluso Mphaphuli
---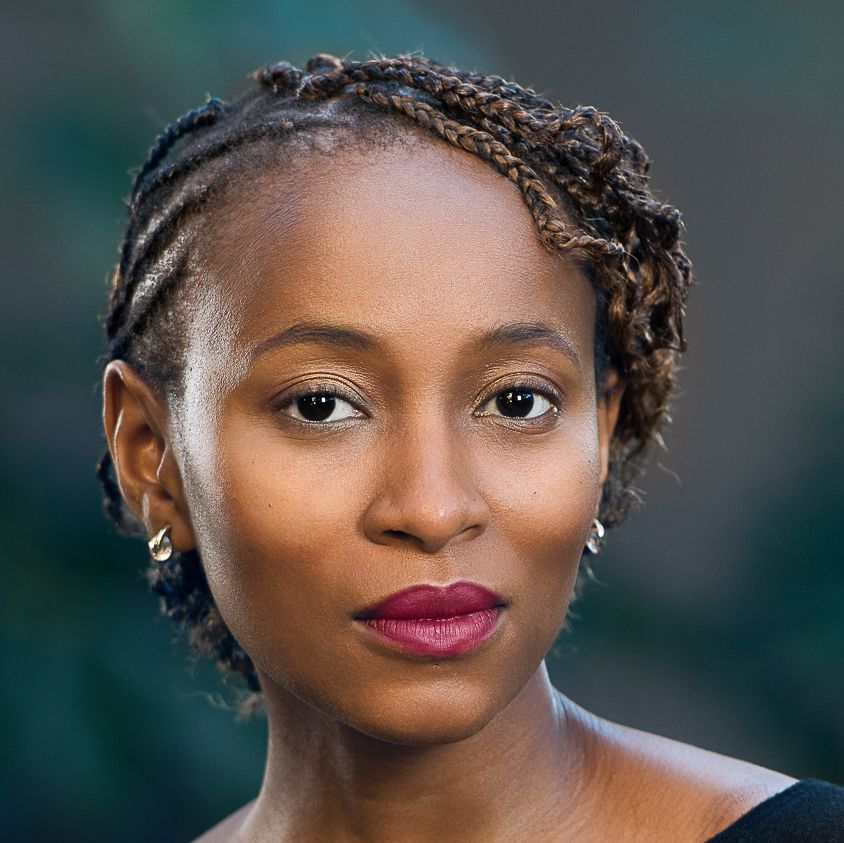 Phuthi Nakene
---
Pontsho Moletsane
---
Pratima Maharaj
---
Praveena Jeena
---
Precious Nyarambi
---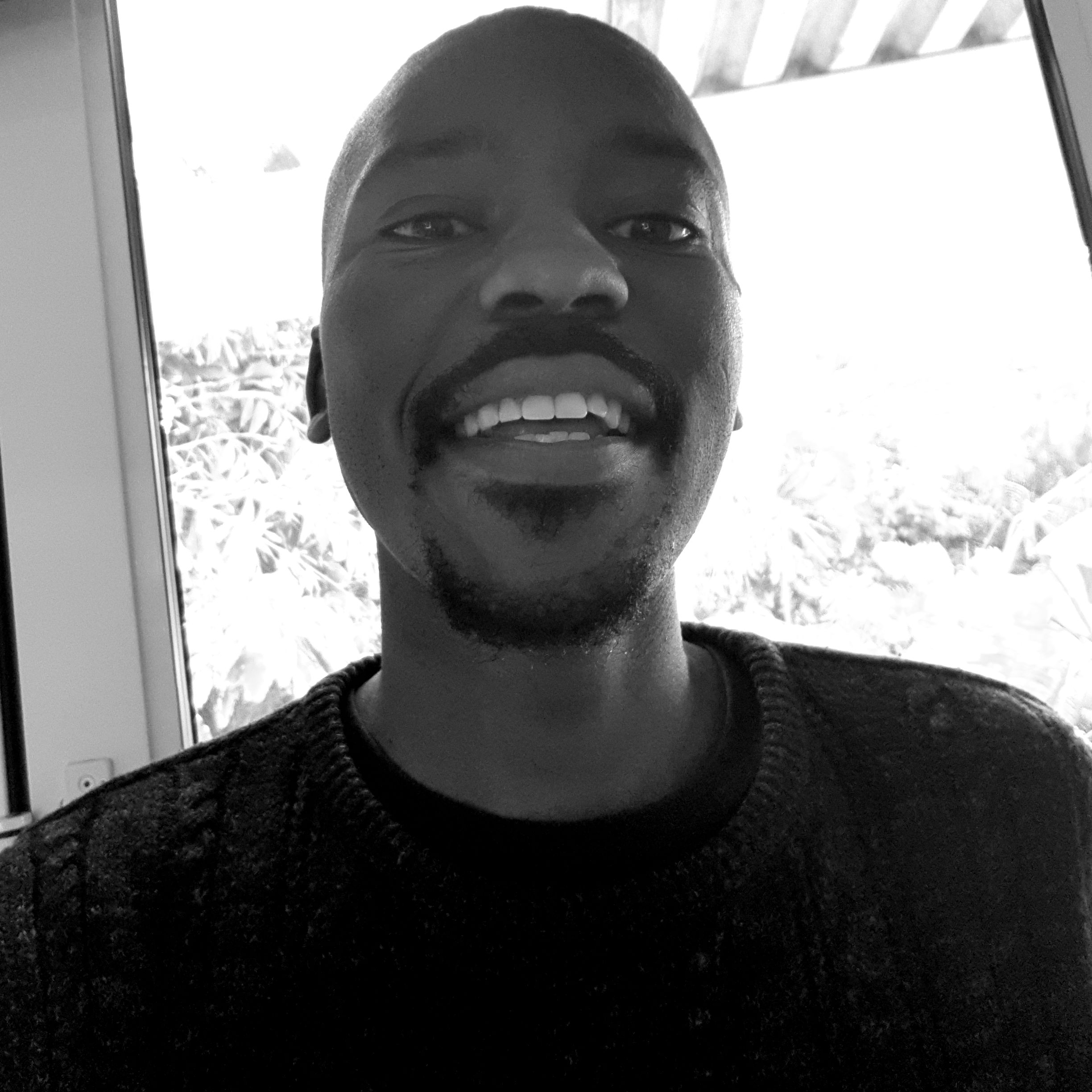 Prince Ngwenya
---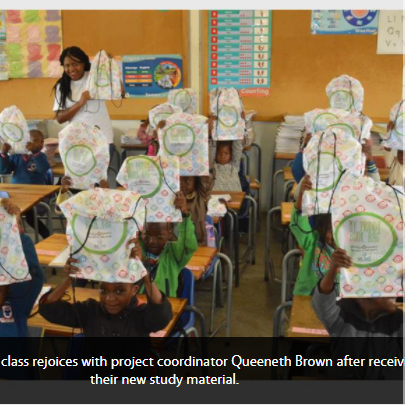 Queeneth Brown
---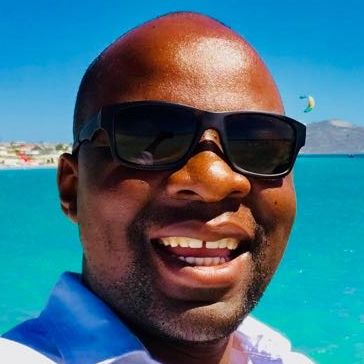 Reginald Moyo
---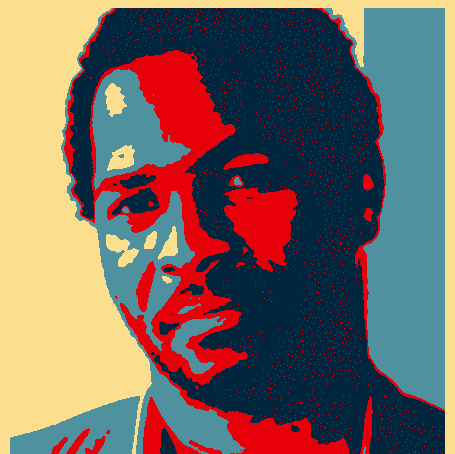 Richard Mudariki
---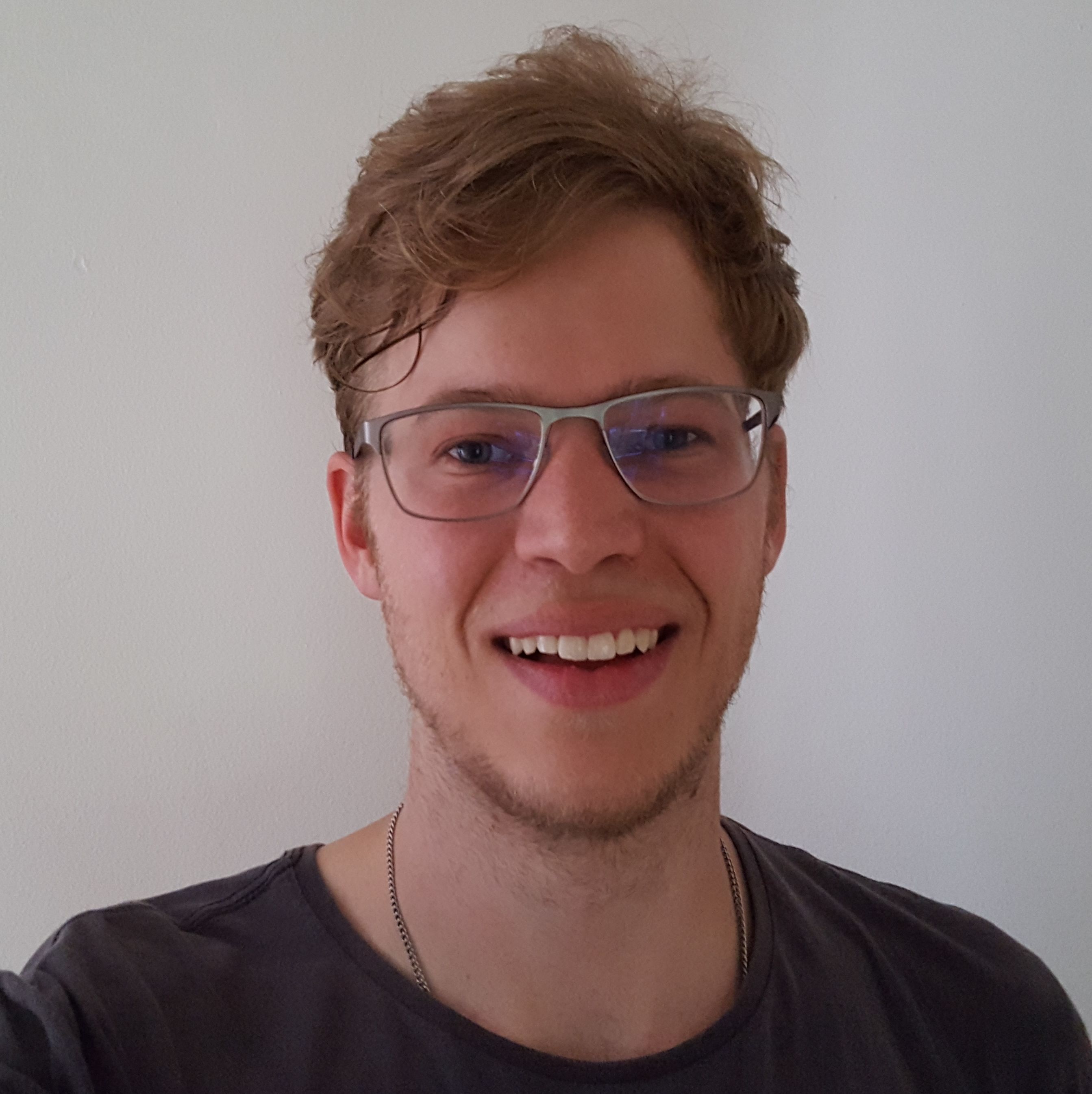 Richard O'brien
---

Rifqah Abrahams
---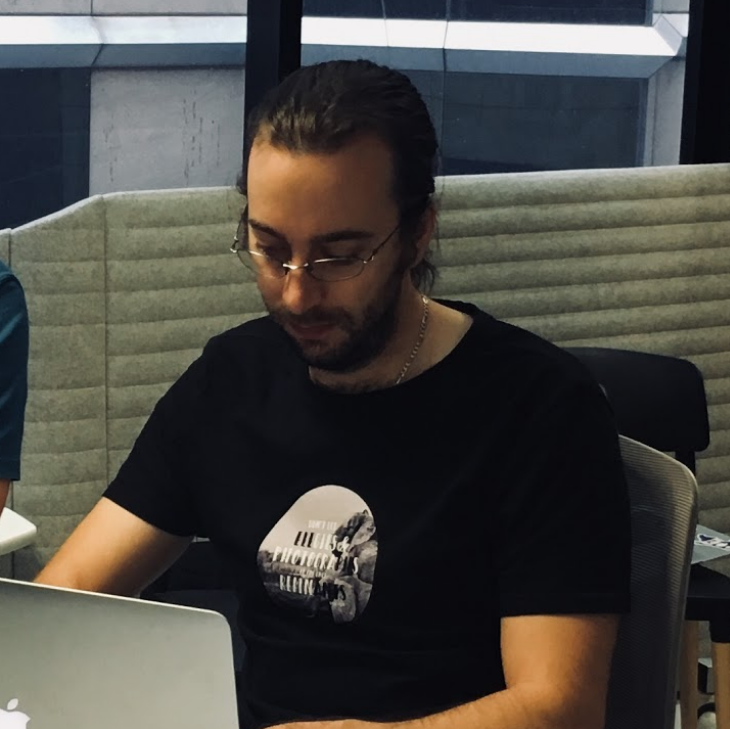 Robin O'brien
---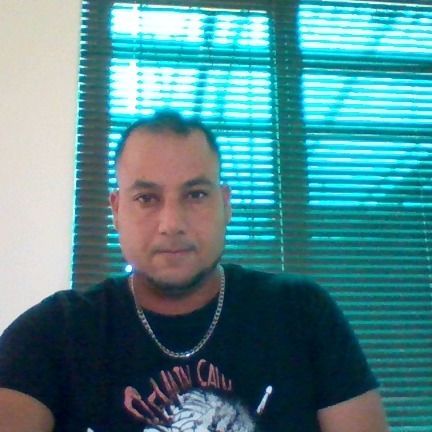 Rodney Louis
---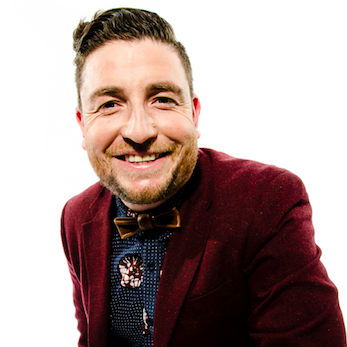 Ryan Amory
---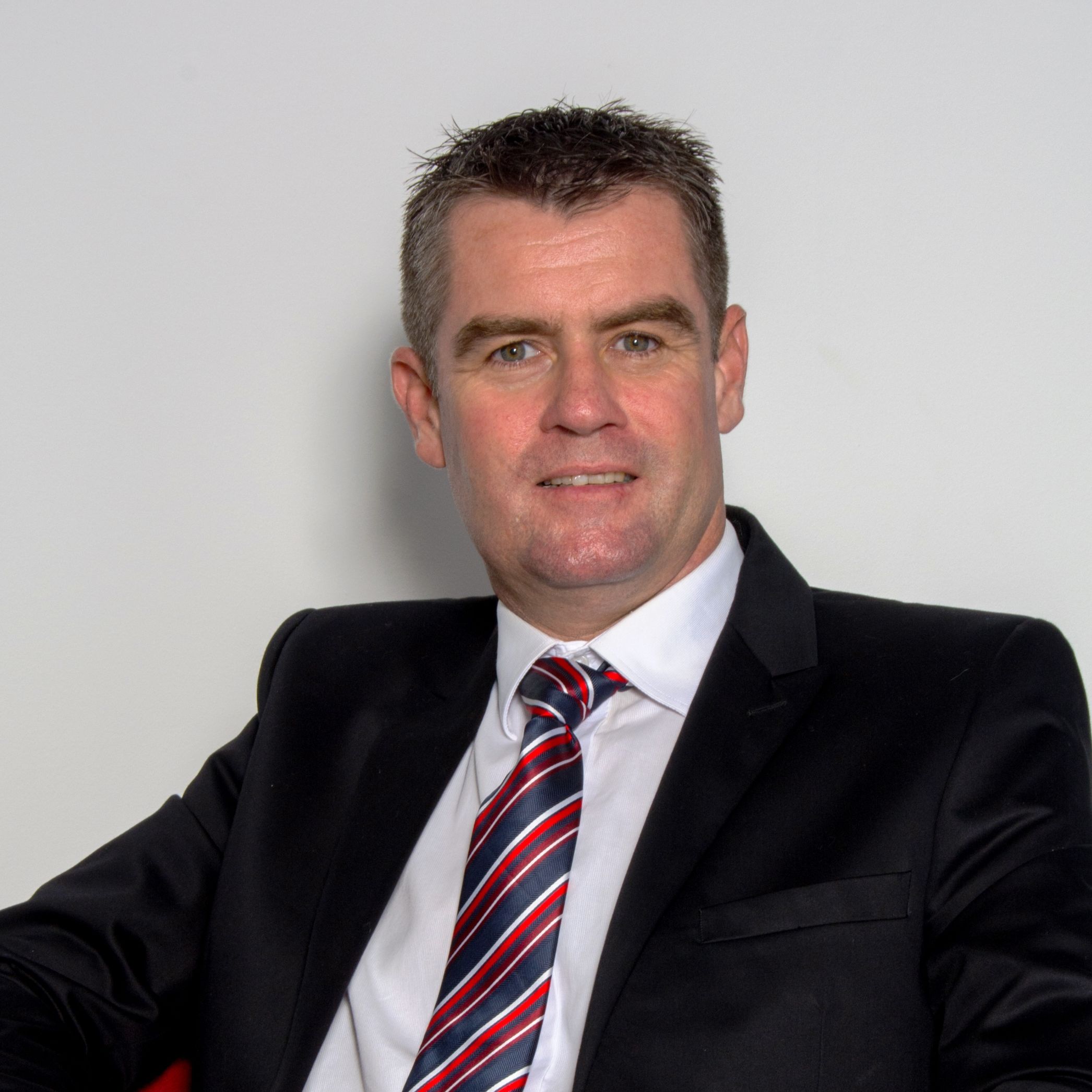 Ryan Berry
---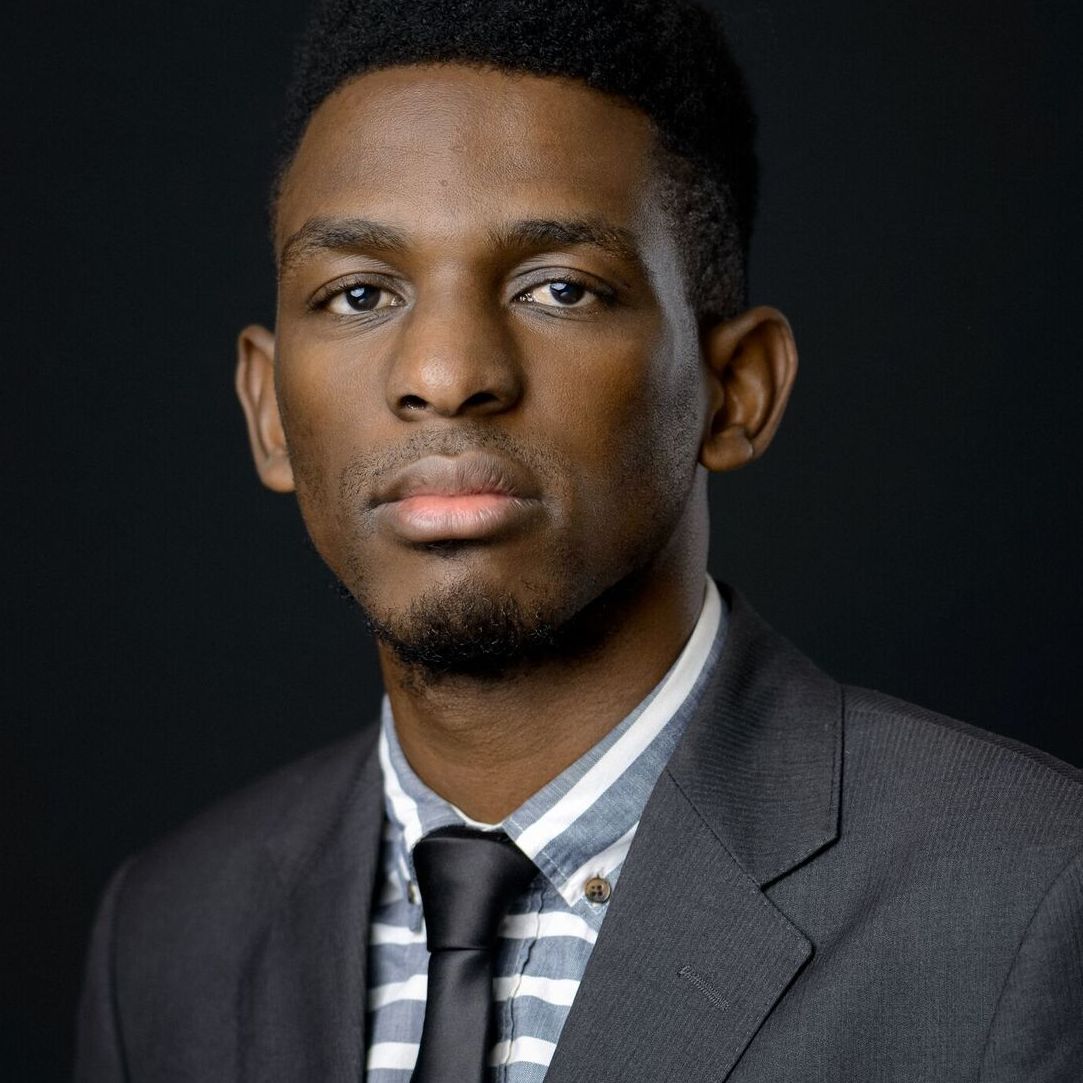 Sabelo Zulu
---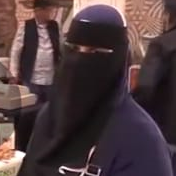 Sadiyah Mosam
---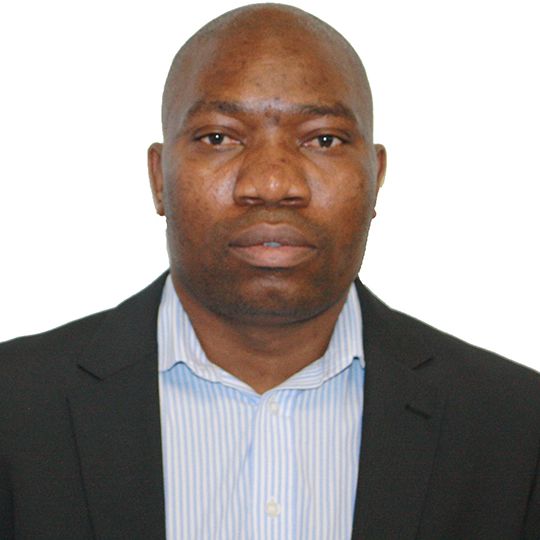 Sakadzo Magombedze
---
Sakumzi Bambalaza
---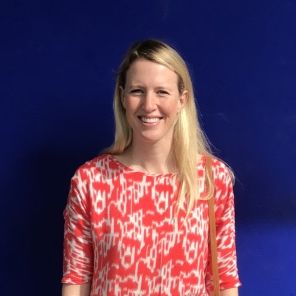 Sally Hellings
---
Samantha Speedy
---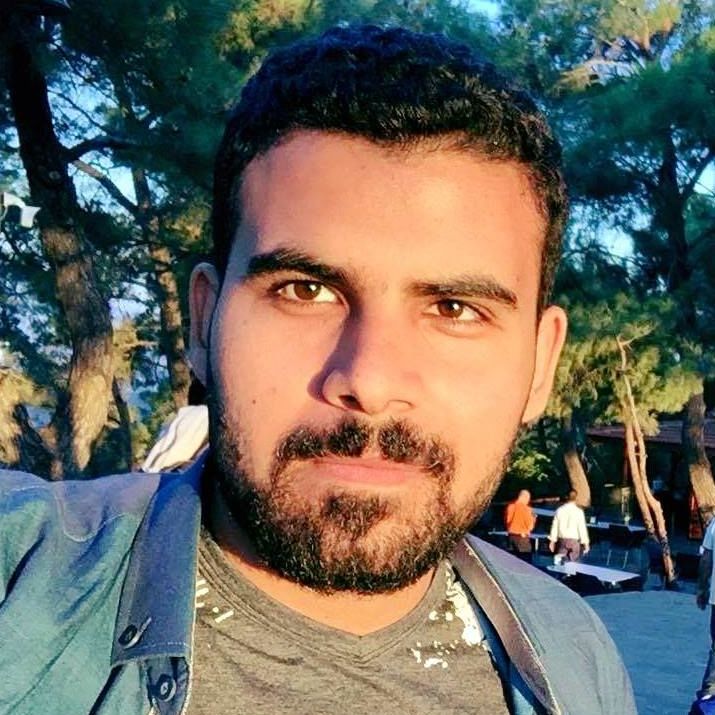 Sameh M. Aburadi
---
Samreen Kumandan
---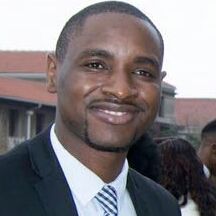 Samuel Gumbie
---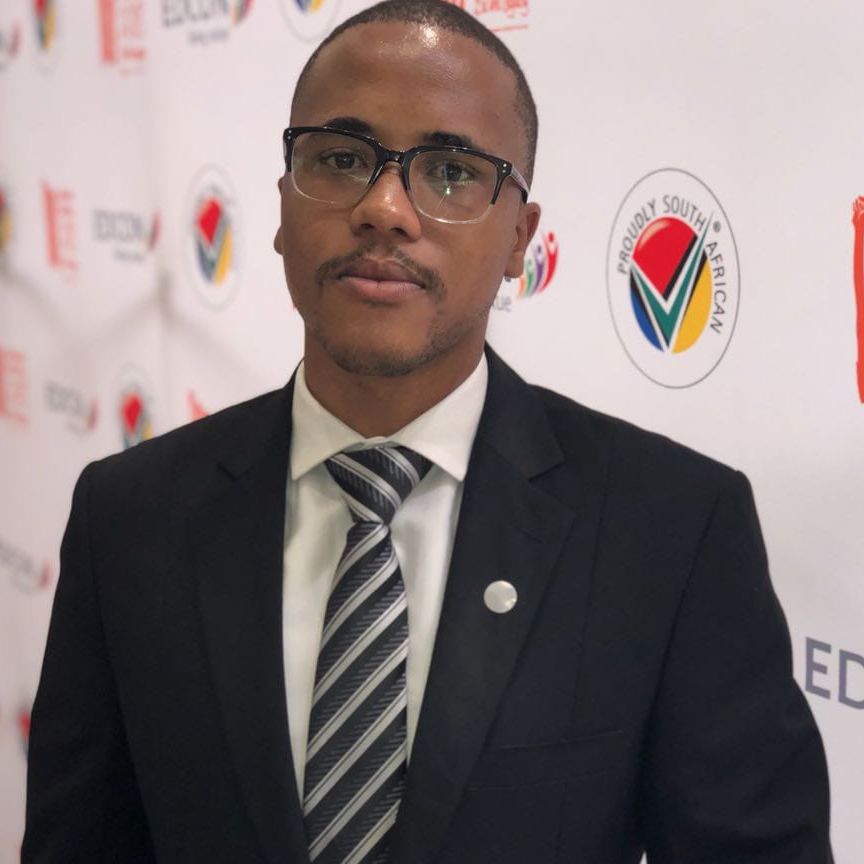 Samukelo Zulu
---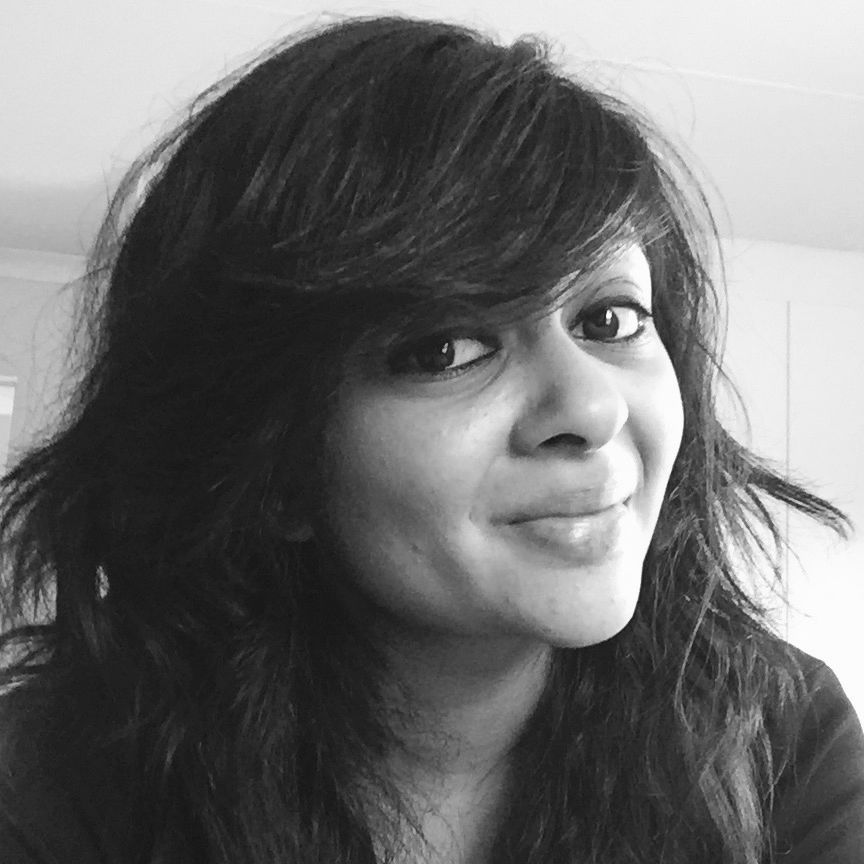 Sanam Thakoor
---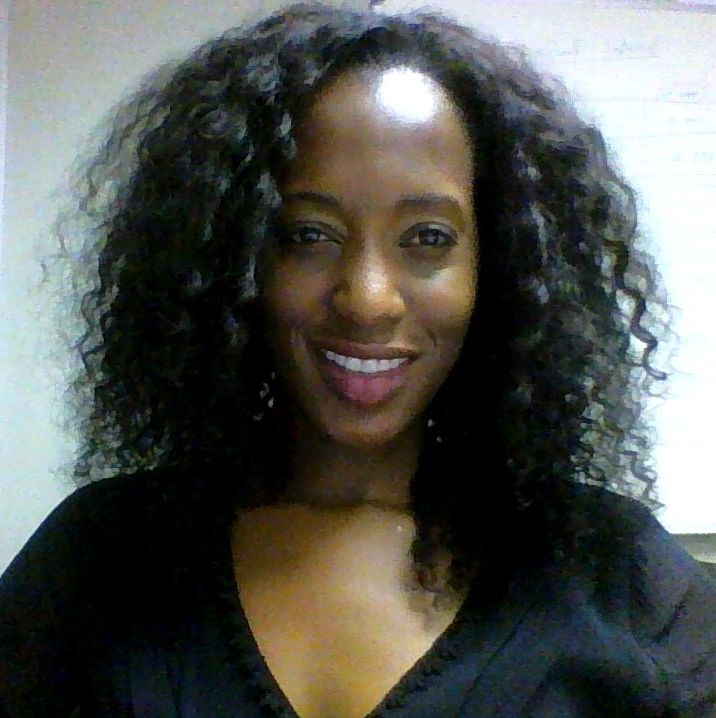 Sandra Harris
---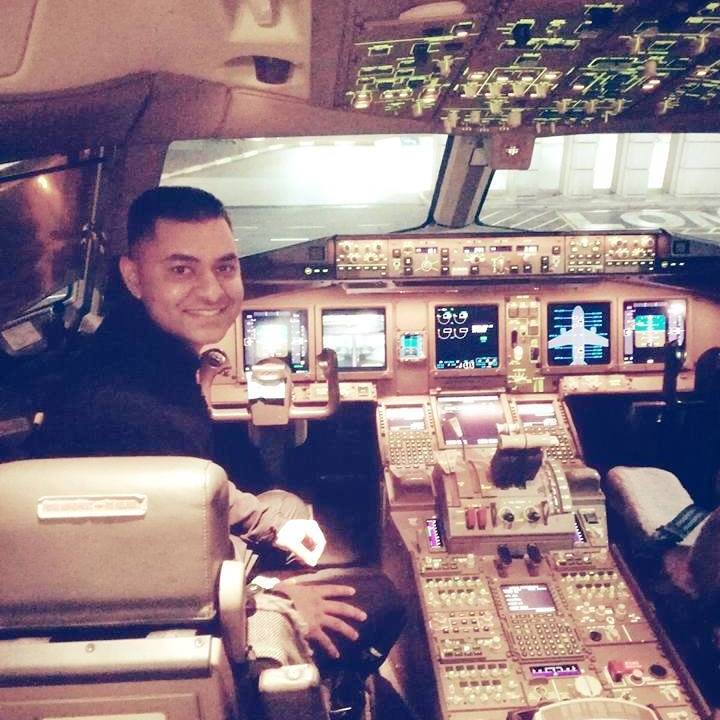 Sanvir Bipulpersad
---
Sapho Maqhwazima
---
Sean Dixon
---
Sedzani Netshitenzhe
---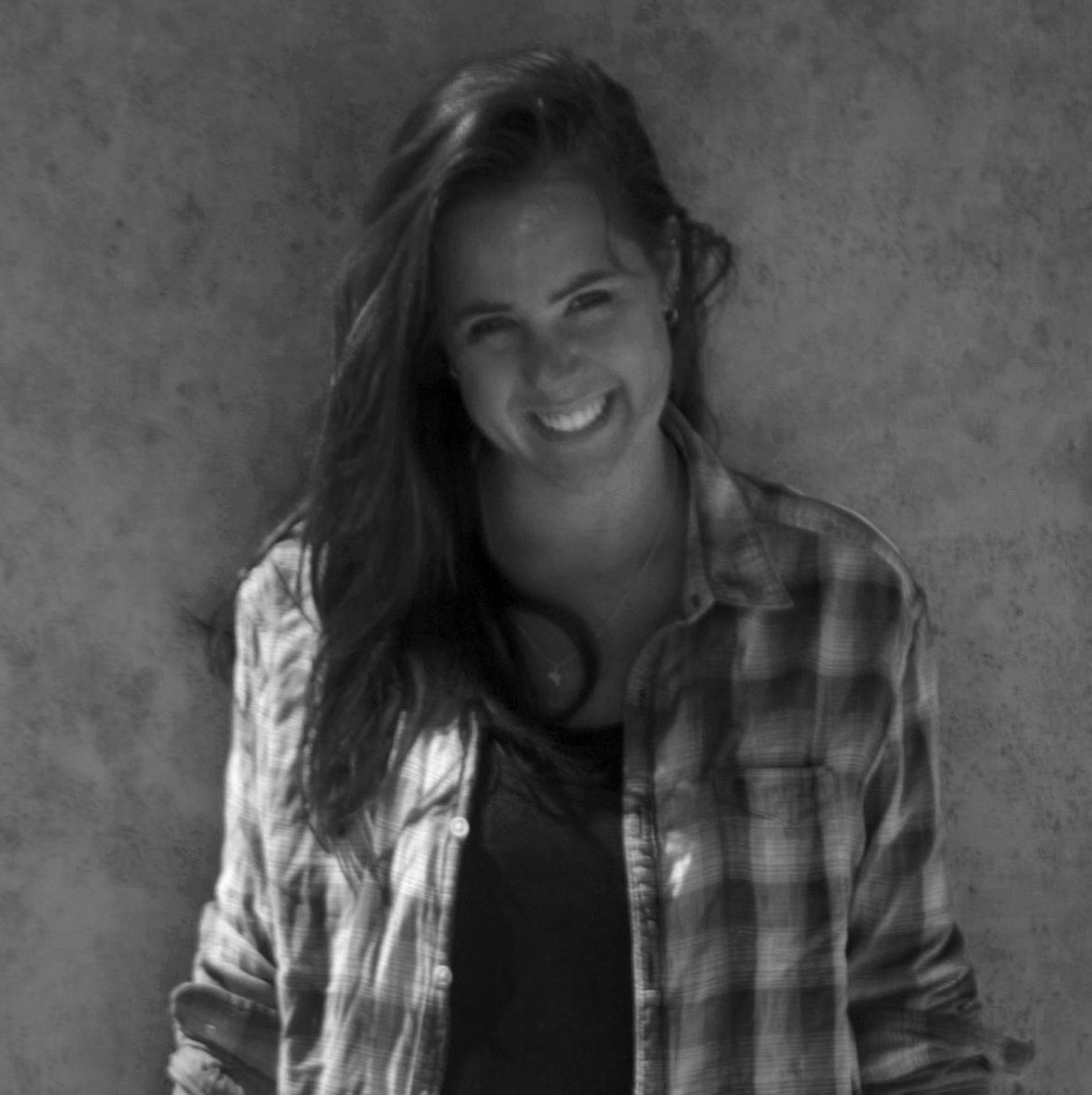 Shan Stride
---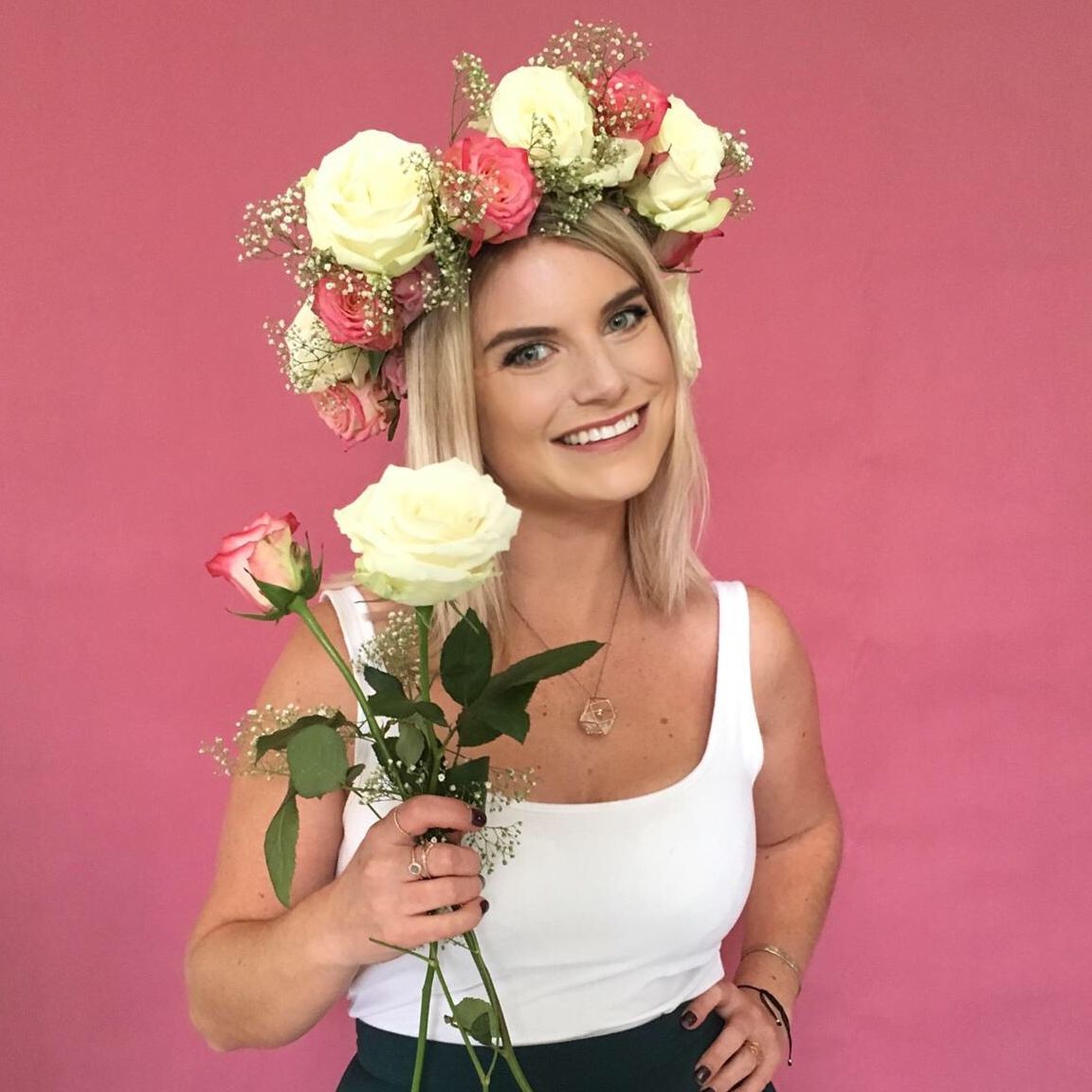 Shona Macdonald
---
Sihle Mavuso
---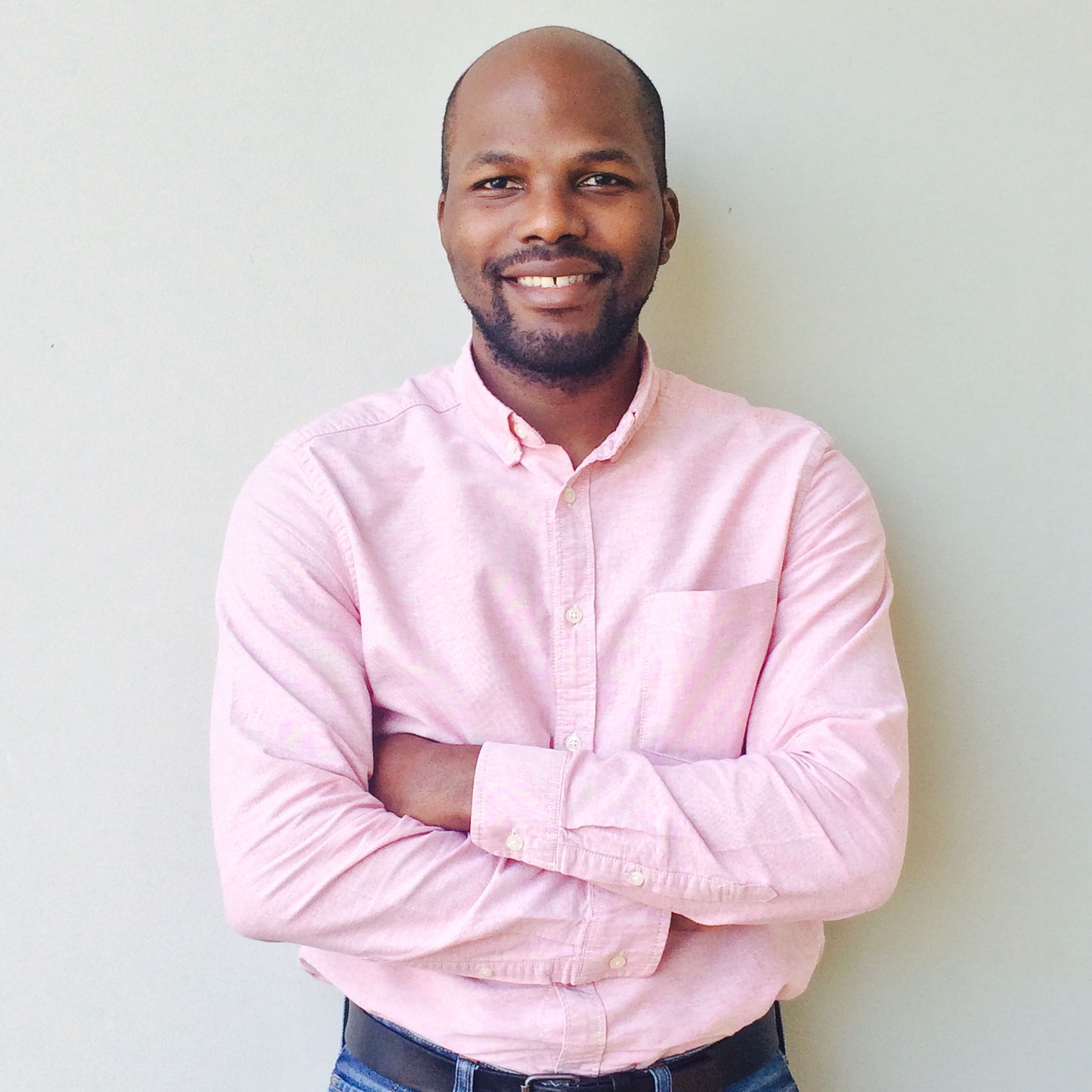 Sikho Msomi
---
Simon Hazell
---
Simphiwe Nkula
---
Siraaj Adams
---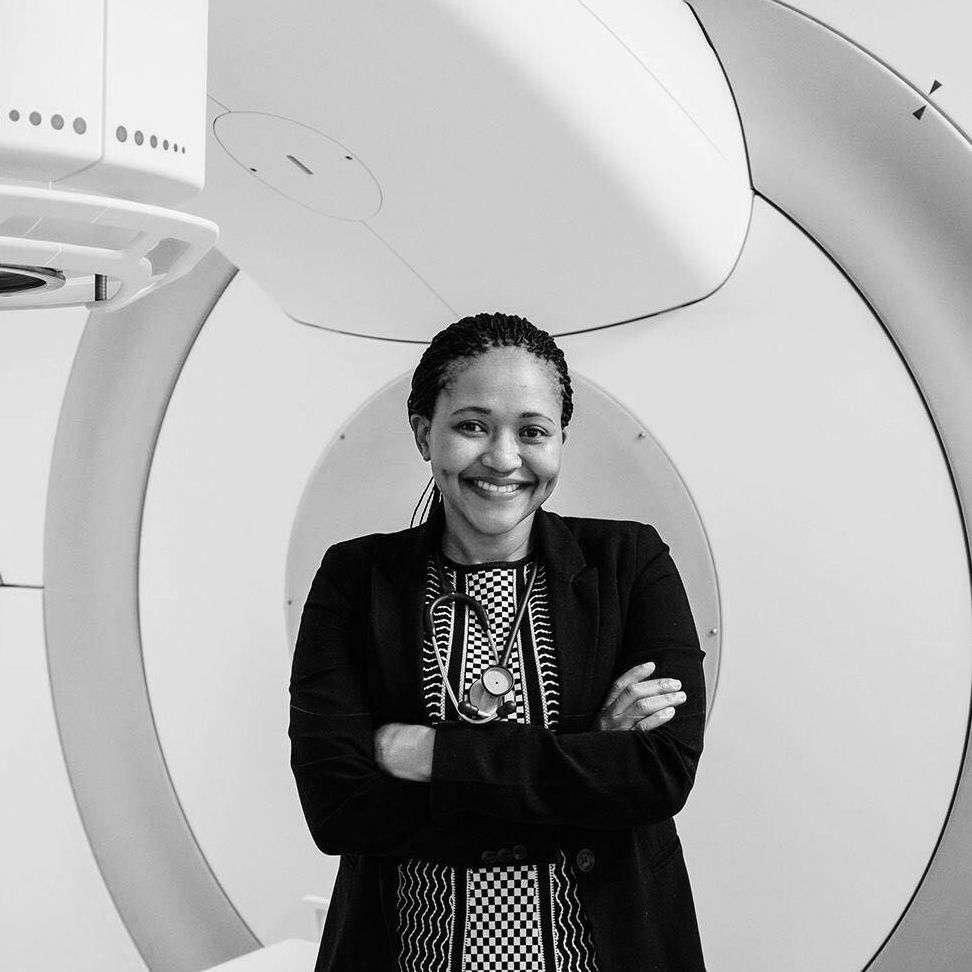 Sithembile Ngidi
---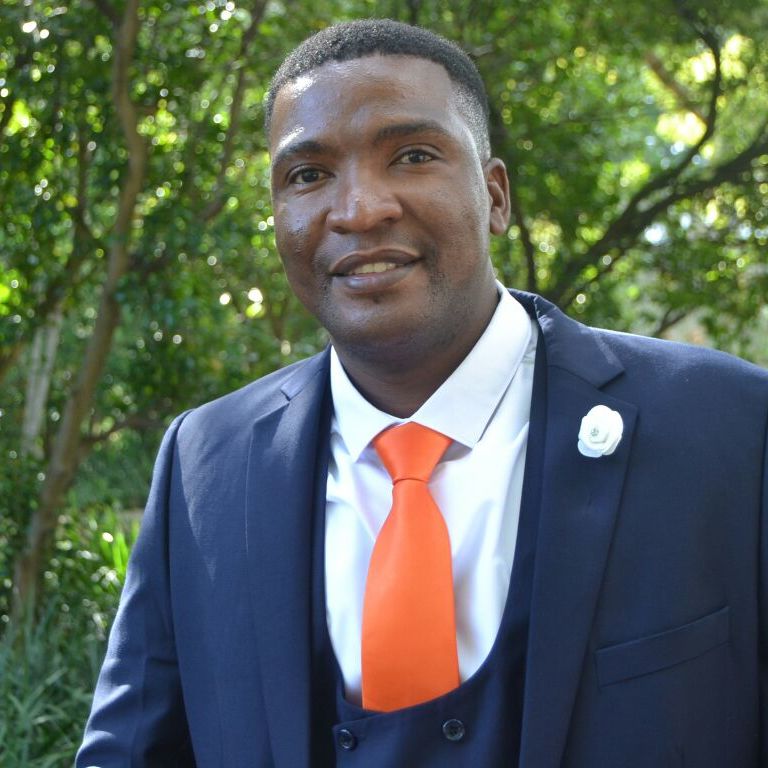 Siyabonga Chris Stanley Pamla
---
Siyabonga Victor Ngxekisa
---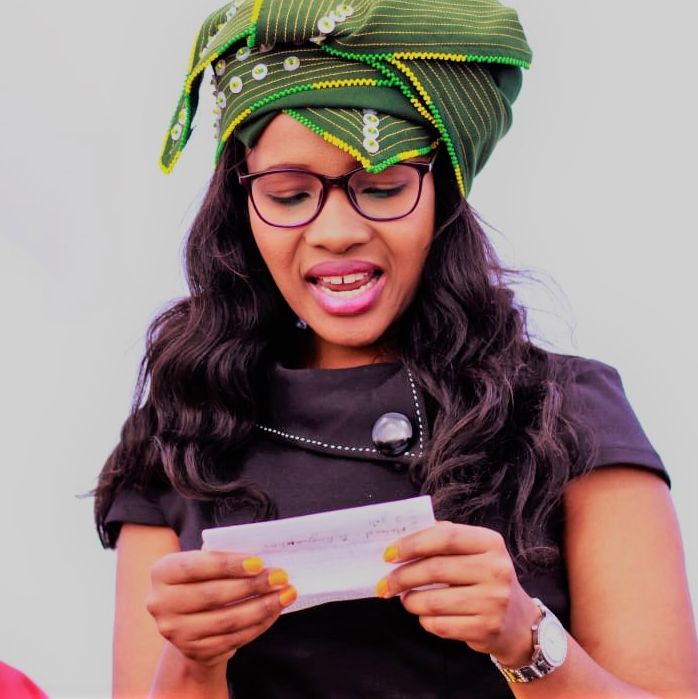 Siyasanga Gabayi
---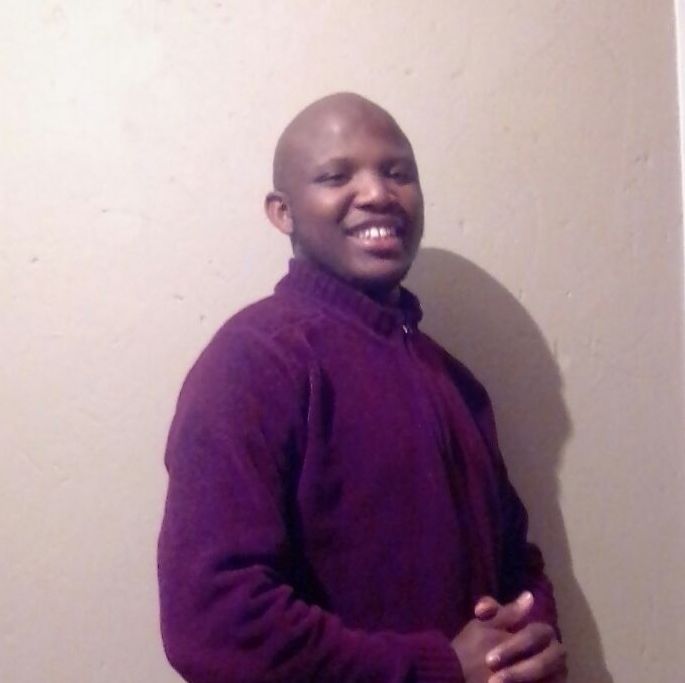 Melusi Khumalo
---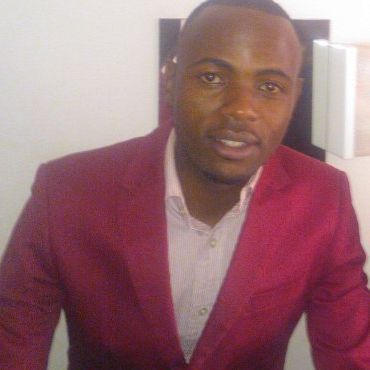 Skhulile Ndlovu
---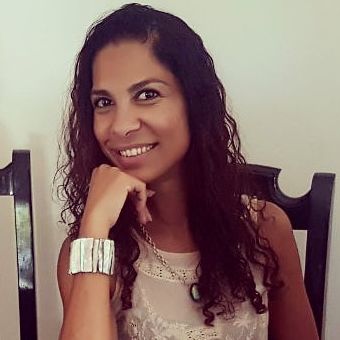 Stacey Smith
---
Startup School Bot
---
Swaleha Rasool
---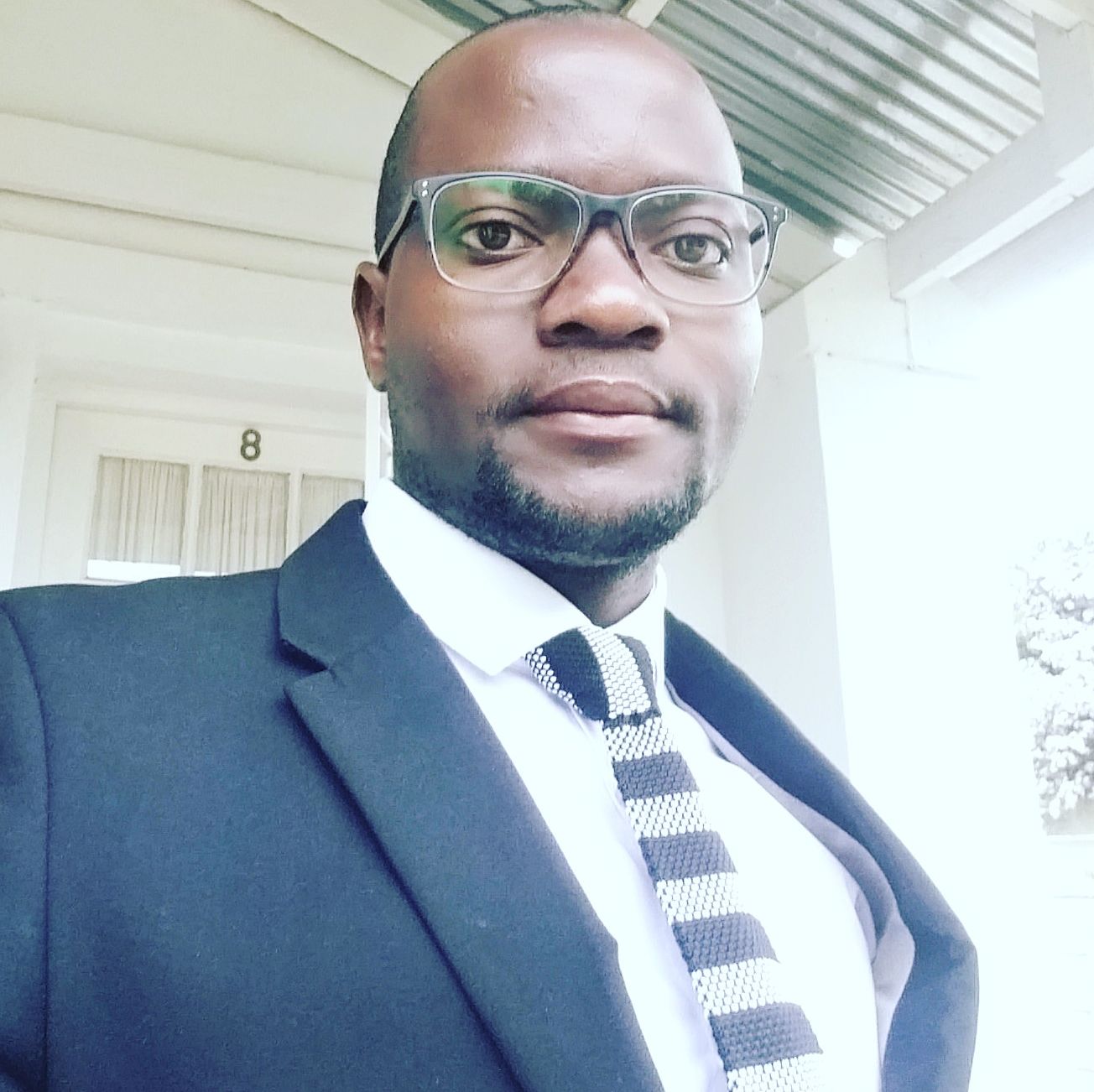 Tafadzwa Mark Wasara
---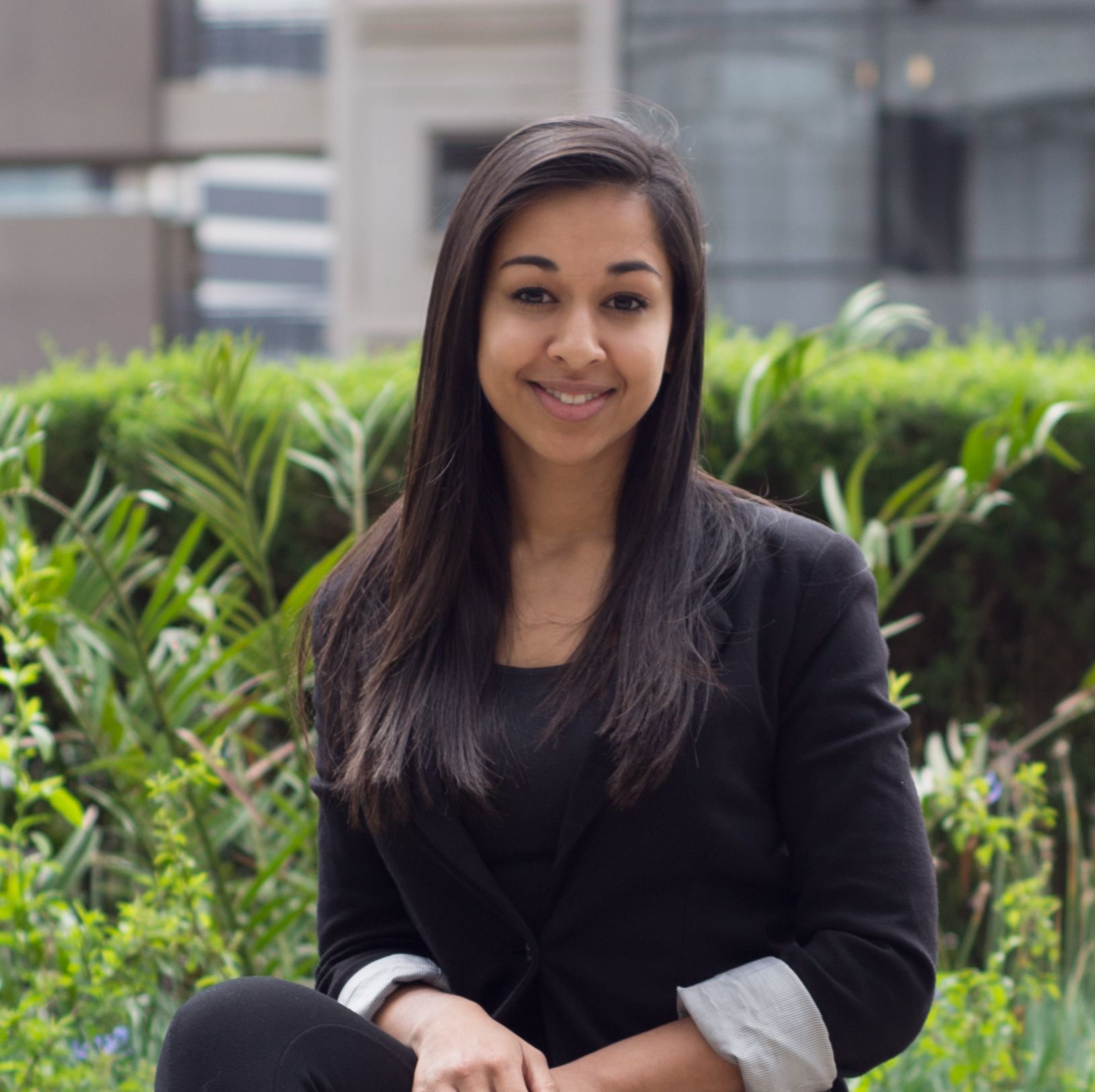 Tahnee Anne Naidoo
---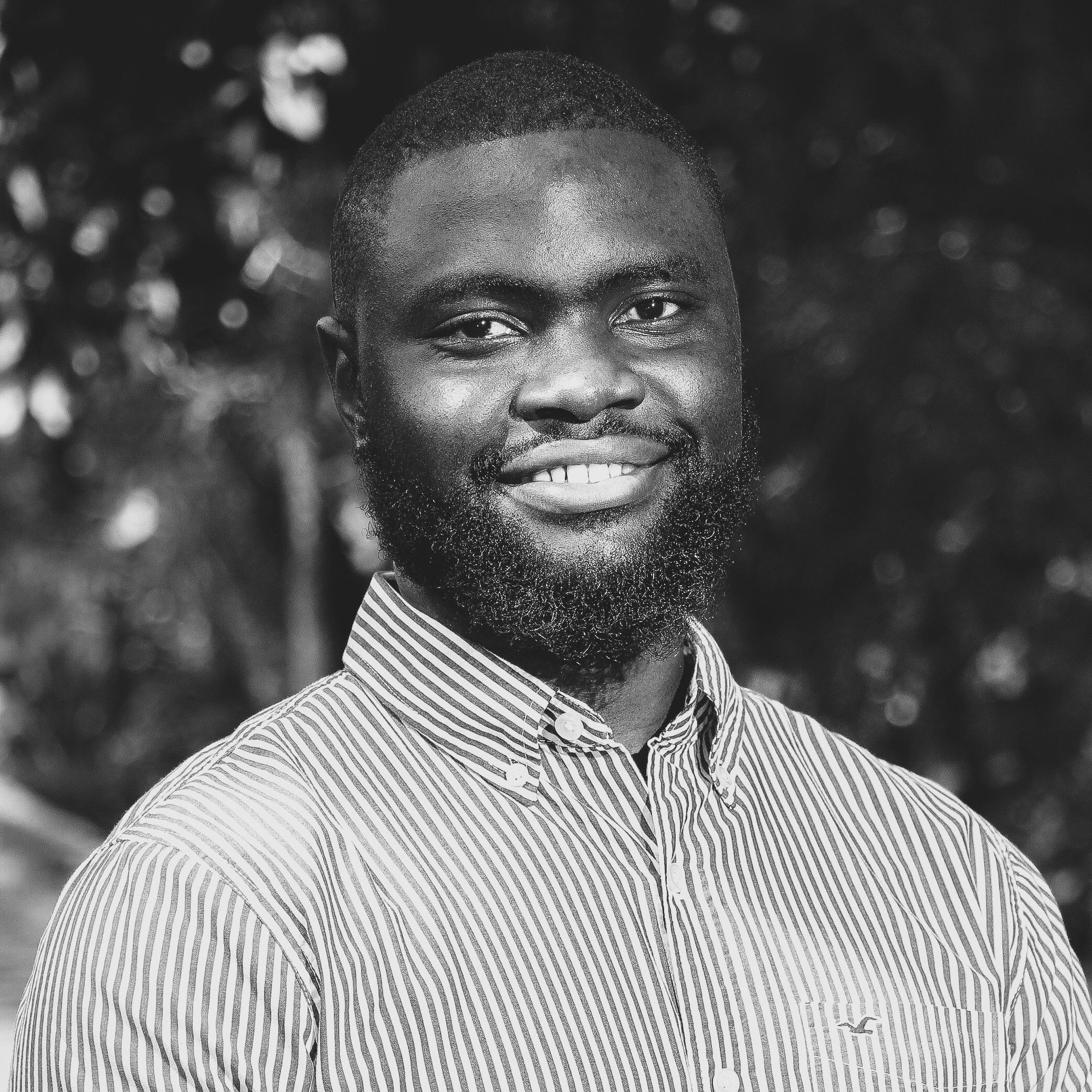 Takura Chimbuya
---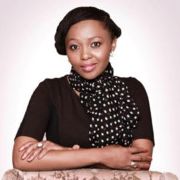 Tandolwetu Yokwana
---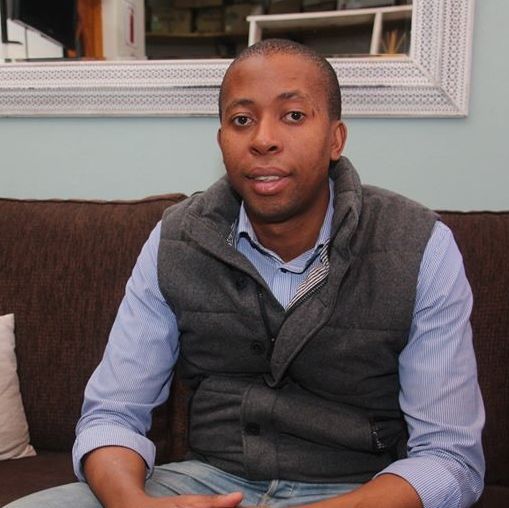 Tango Hermanus
---
Tarris Arnold
---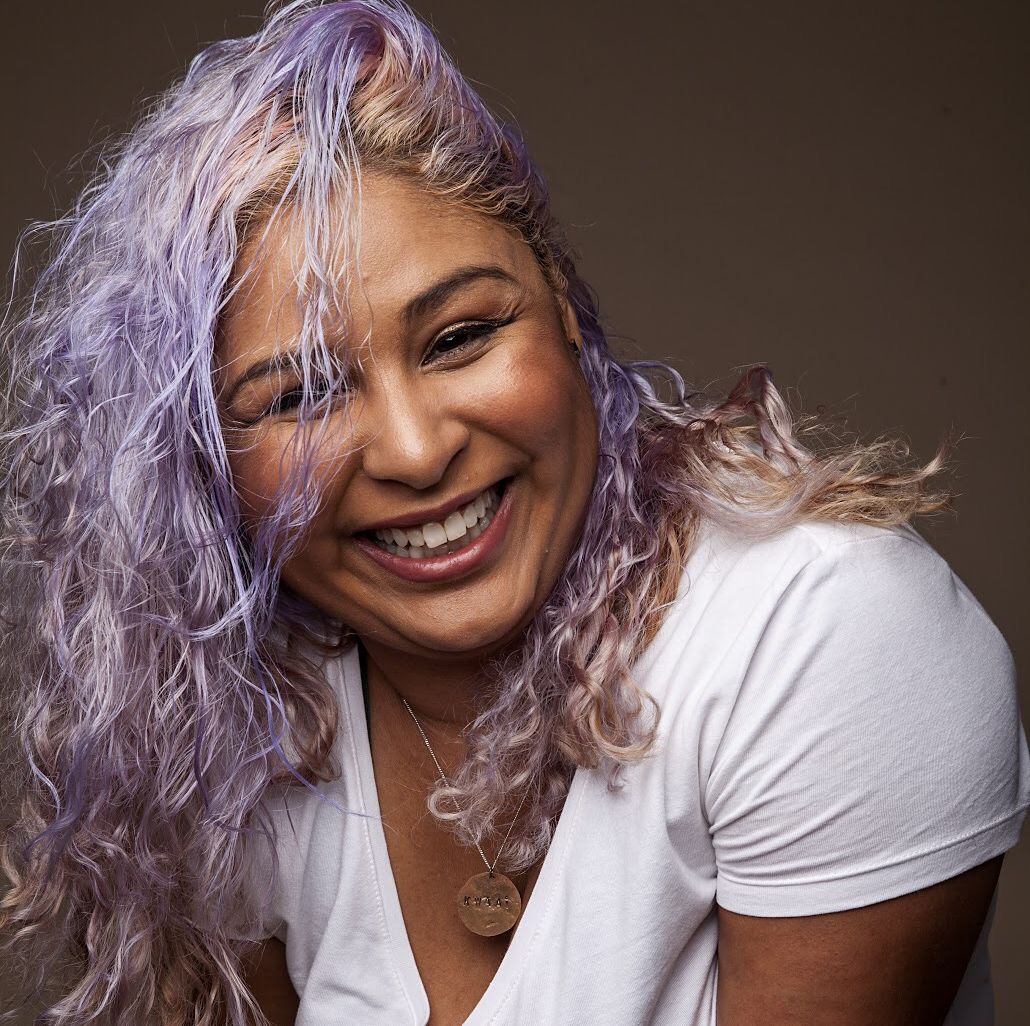 Tarryn Abrahams
---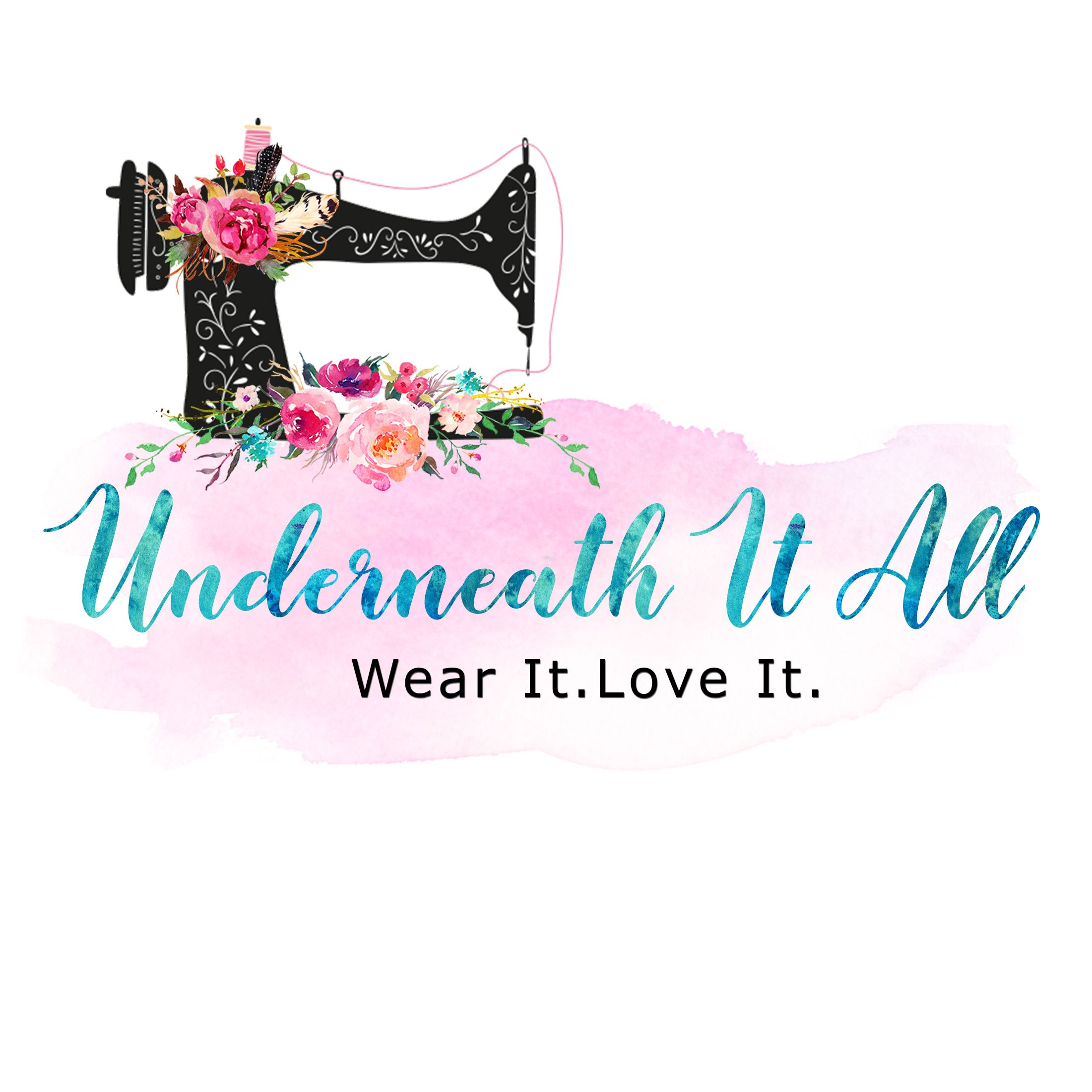 Tasneem Dudhia
---
Taswald Pillay
---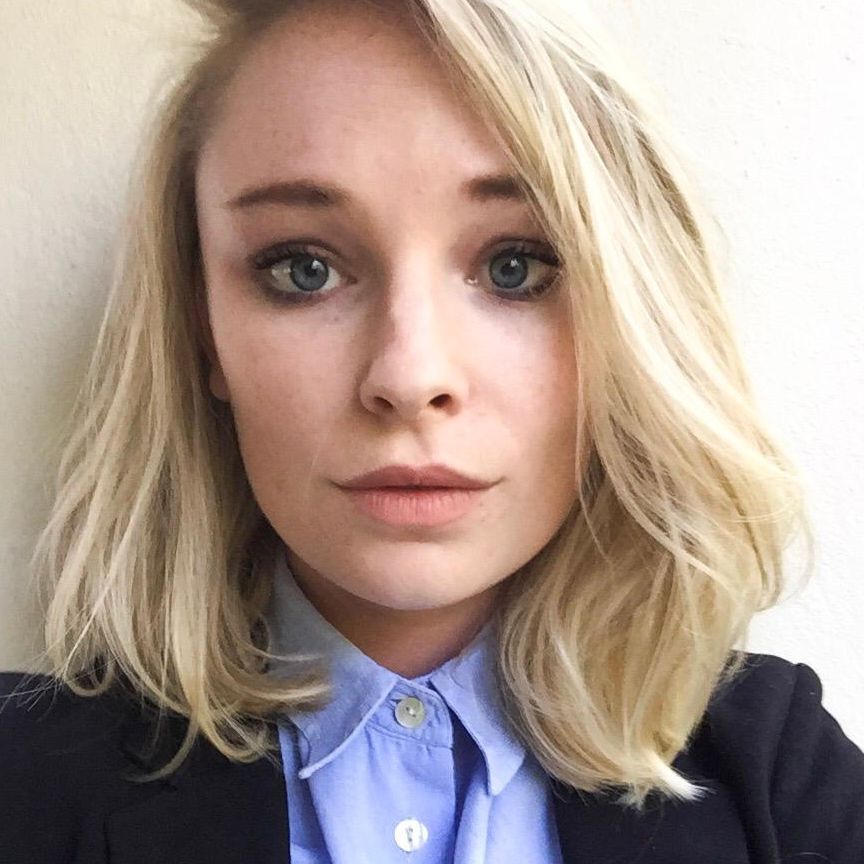 Tatum Cogan
---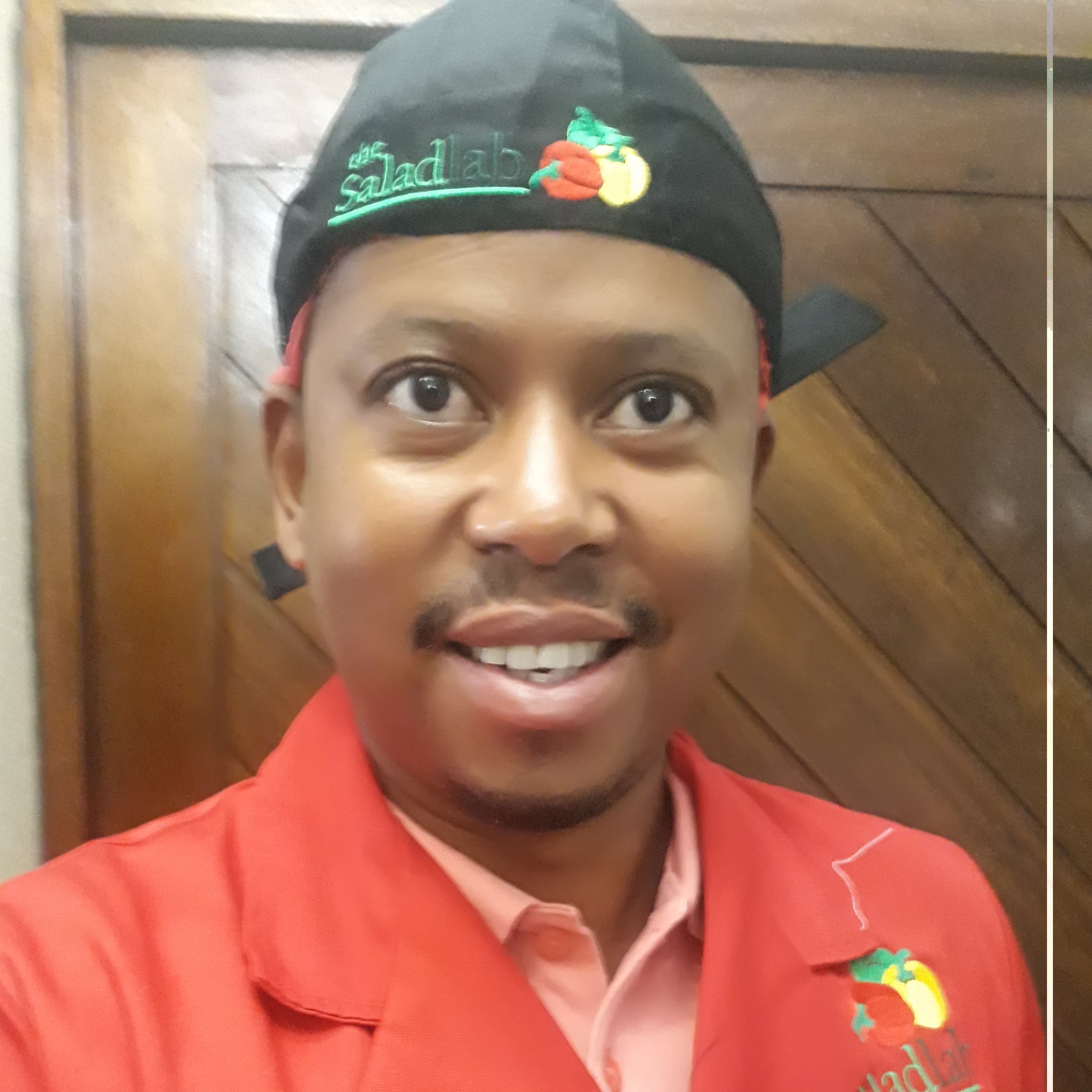 Teboho Nkwanyana
---
Fikile Nkosi
---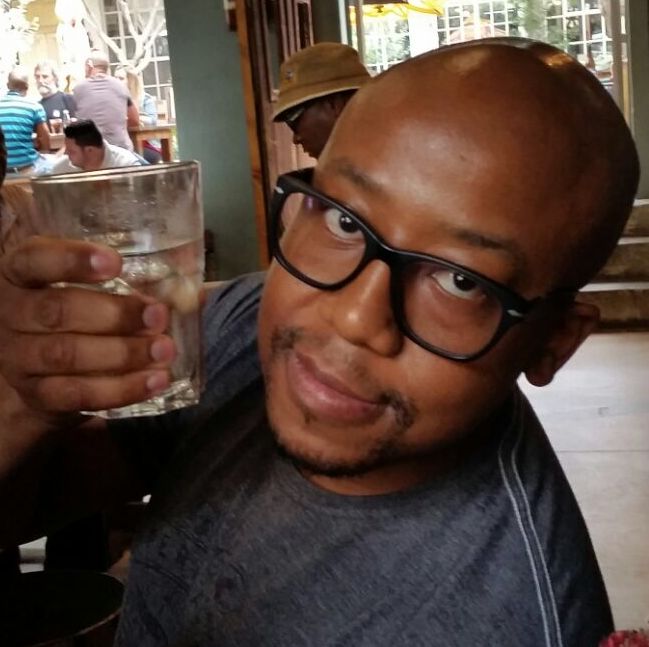 Thabang Butelezi
---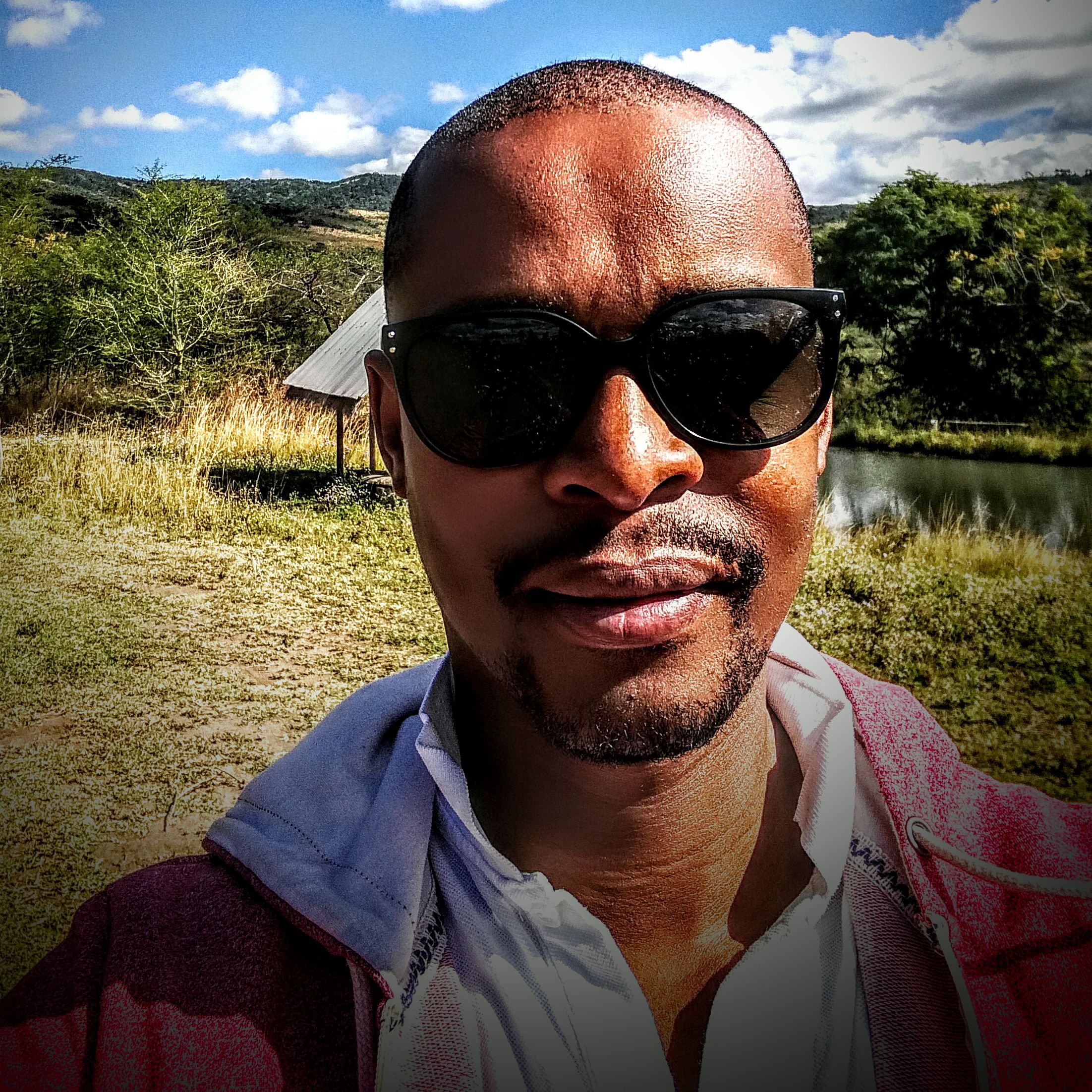 Thabiso Mofokeng
---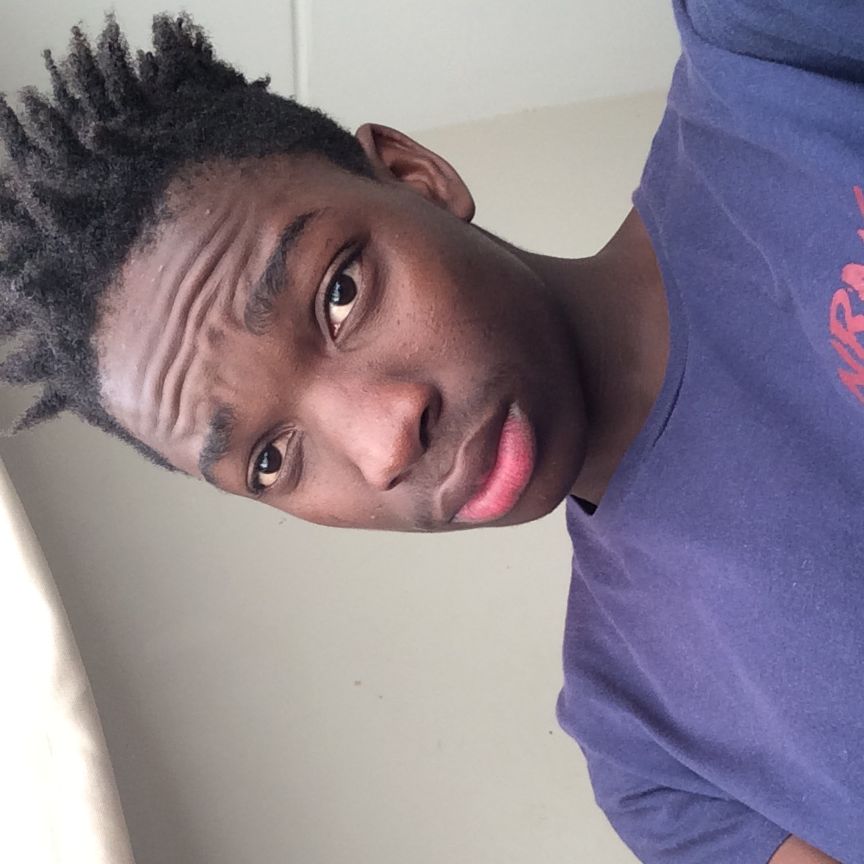 Thabo Masuku
---
Thabo Moodie
---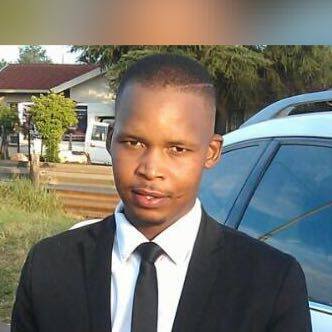 Thabo Sithole
---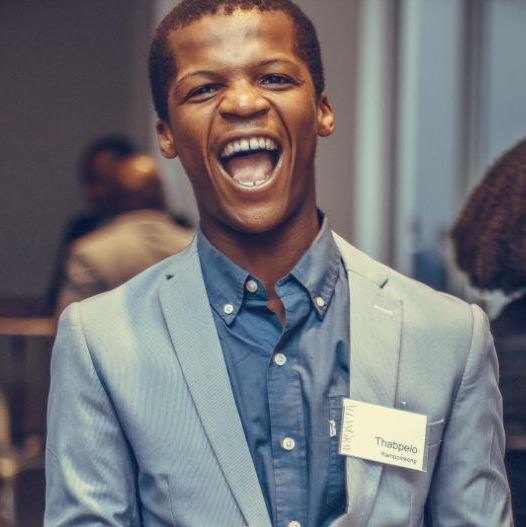 Thapelo Rampolokeng
---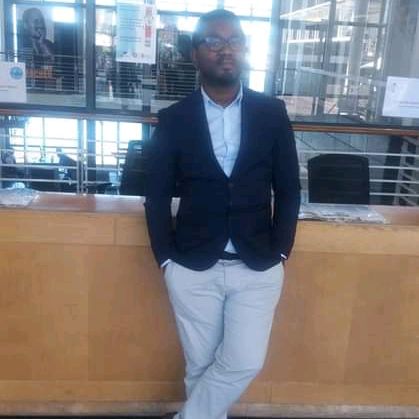 Thembinkosi Nombembe
---
Thuthula Mngenela
---
Timothy Denton
---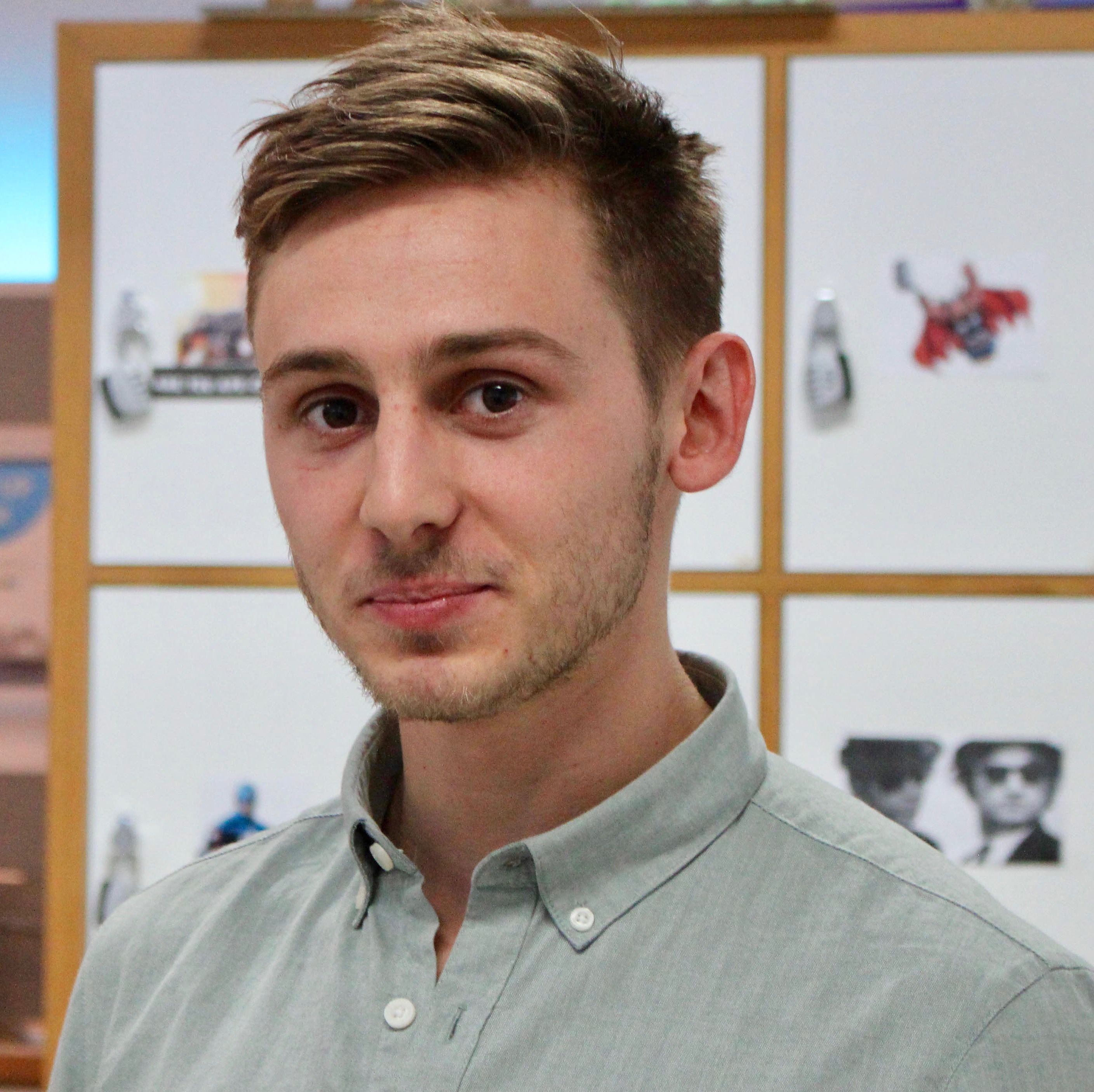 Timothy Germani
---
Tiyani Majoko
---
Trishantanie Pillay
---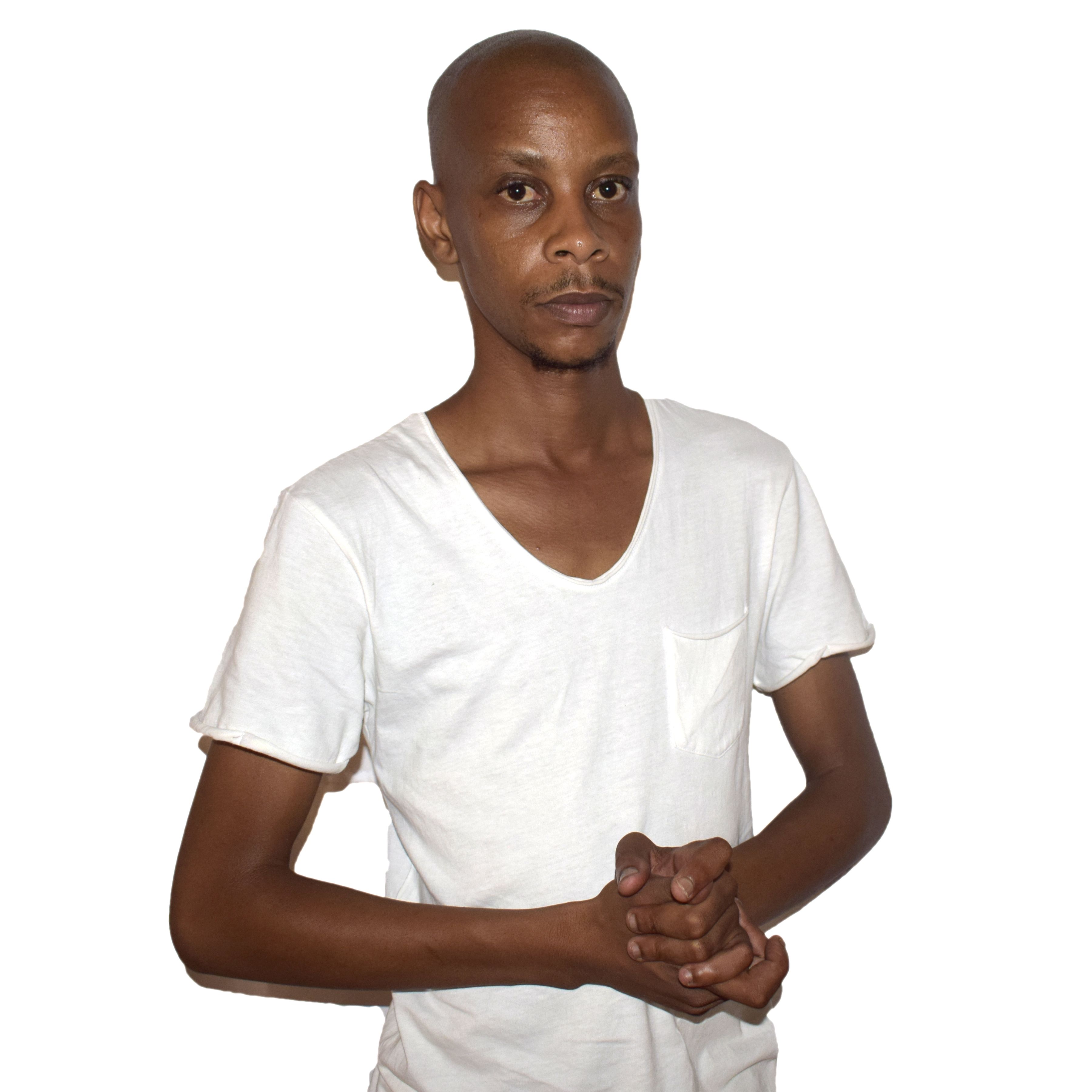 Tshepang Peme
---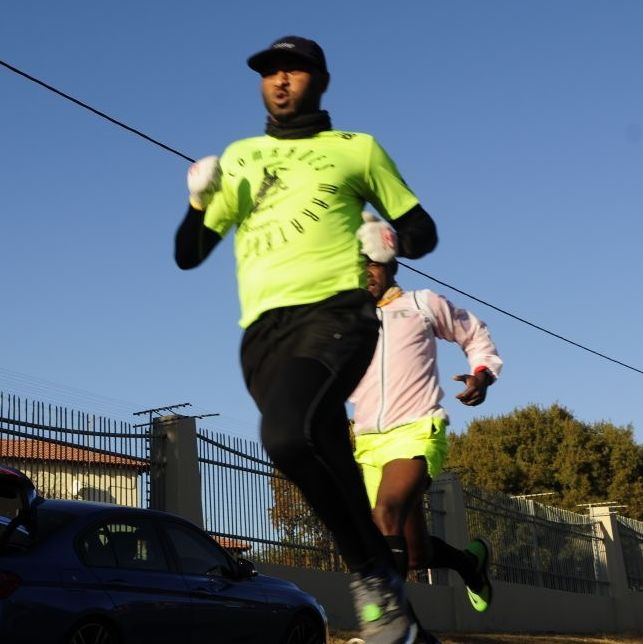 Tshepo Khoza
---
Tshepo Sekome
---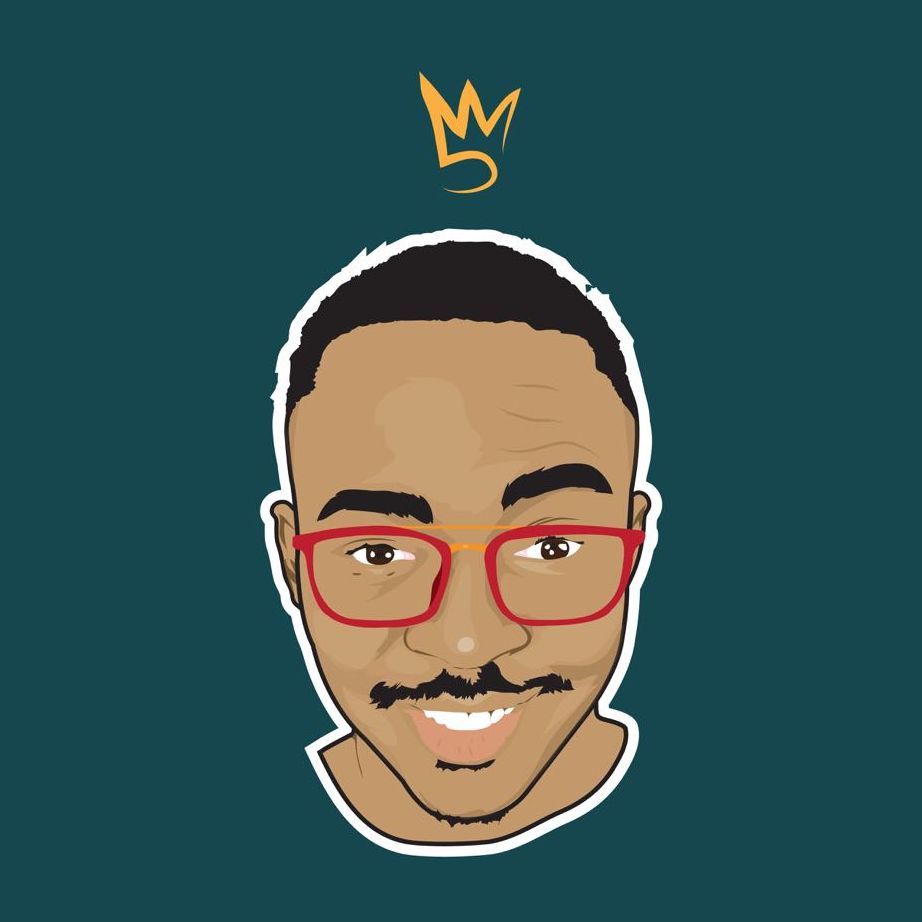 Tumelo Motaung
---
Boitumelo Liese
---
Tumi Motsatsi
---
Tumisang Ranoto
---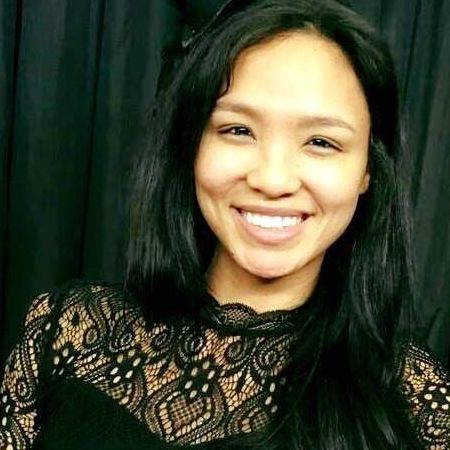 Varonique Philander
---
Victoria Mubango
---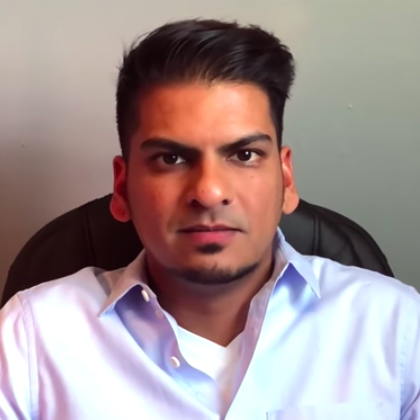 Vithen Mahabeer
---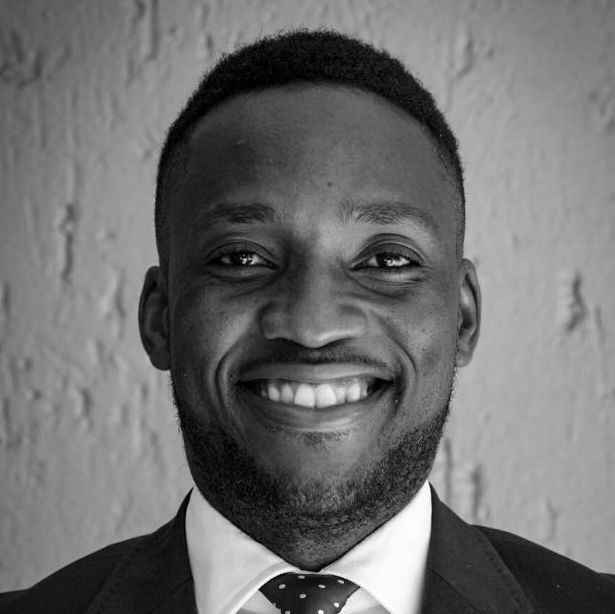 Vizolet Kuwanda
---
Vusani Molaudzi
---
Vuyokazi Headbush
---
Vuyisile Rowland Mayegiso
---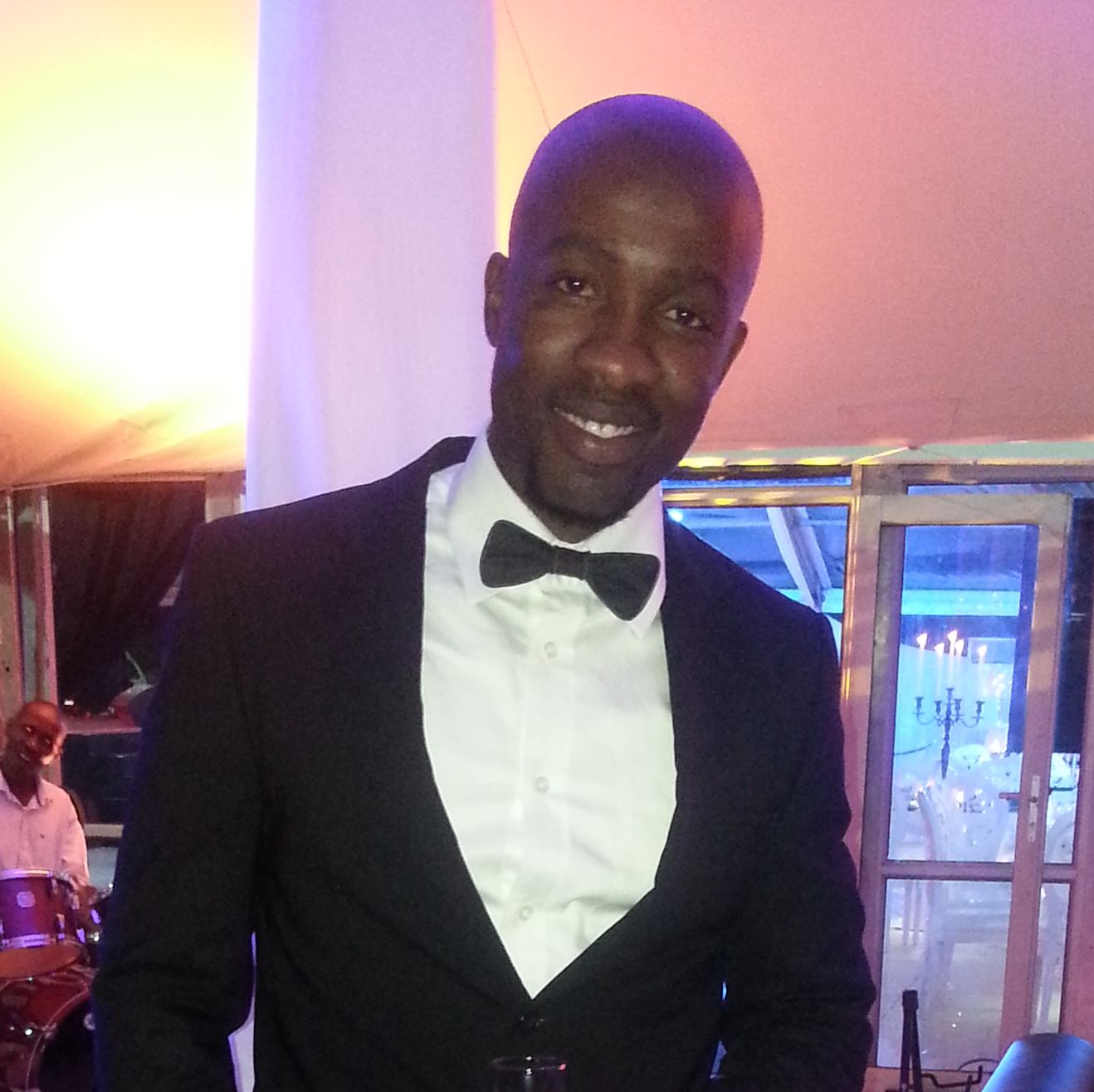 Wandile Khumalo
---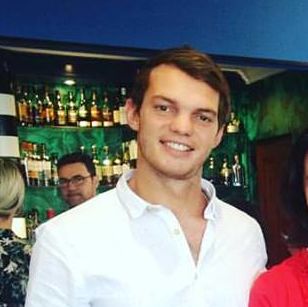 Warren Handley
---
Wendy Matyeni
---
Wesley Struwig
---
Xan Varmuza
---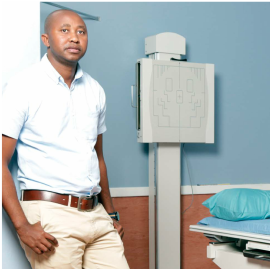 Xolisa Menemene
---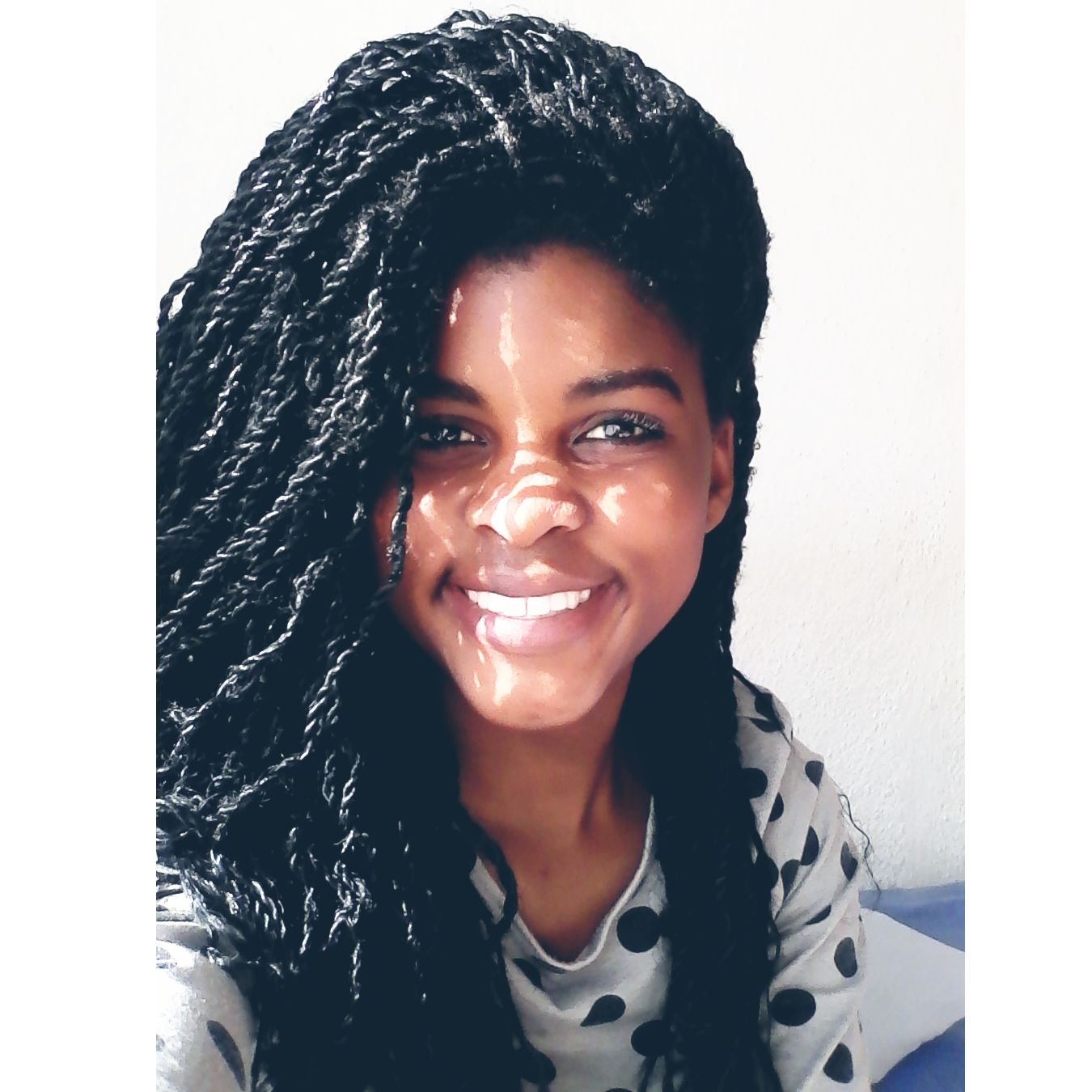 Xoliswa Elizabeth Mnyanda
---
Yongama Skweyiya
---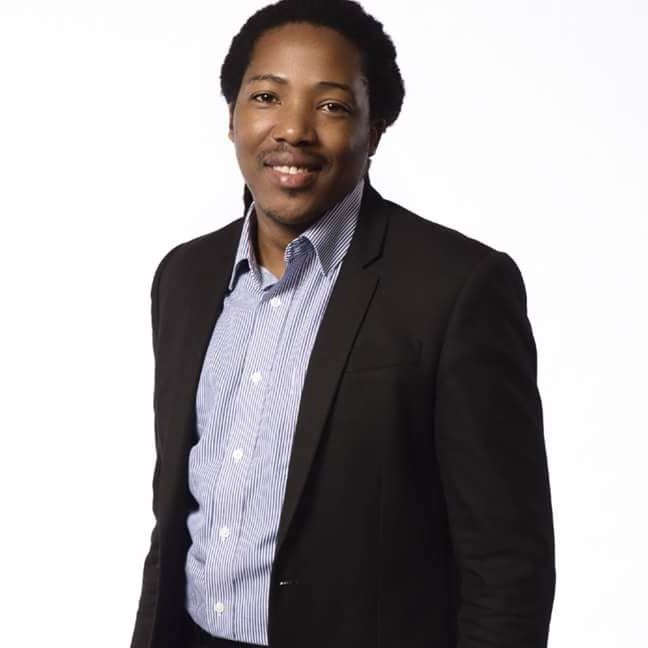 Yongama Njisane
---
Zanele Mauka
---
Zhureena Basadien
---
Ziggy Rudman
---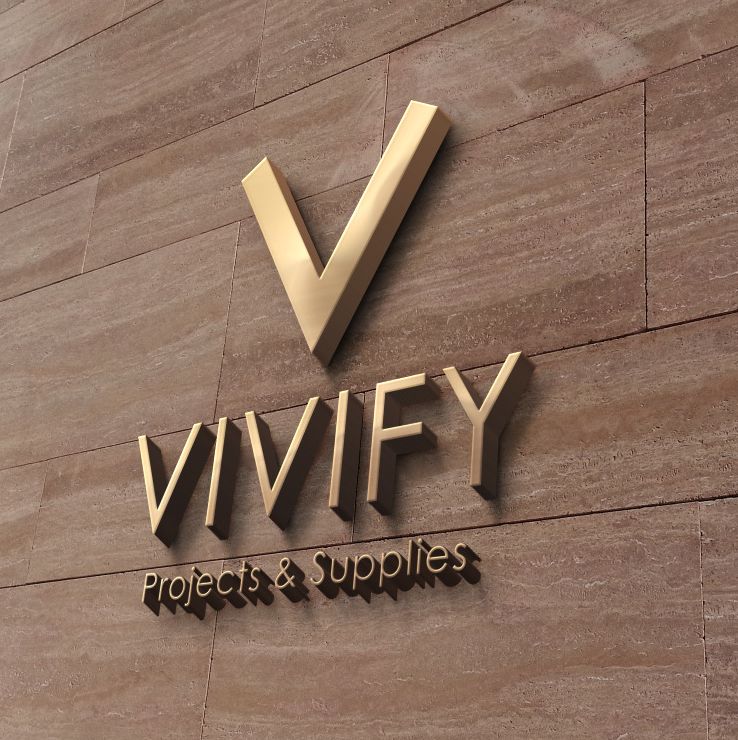 Zola Motolwana
---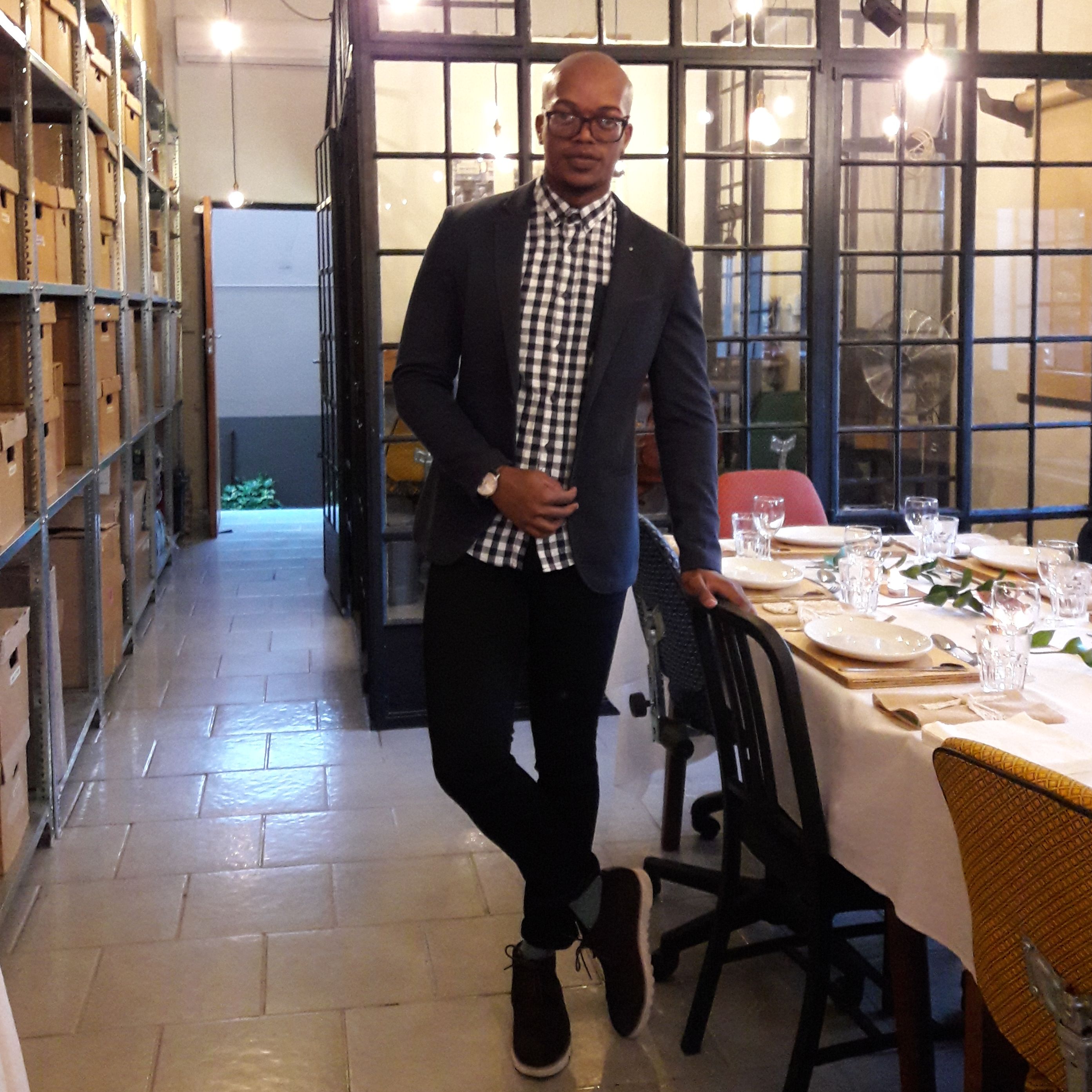 Zuko Qusheka
---
Previous
Next
Matome Abner Maponya
---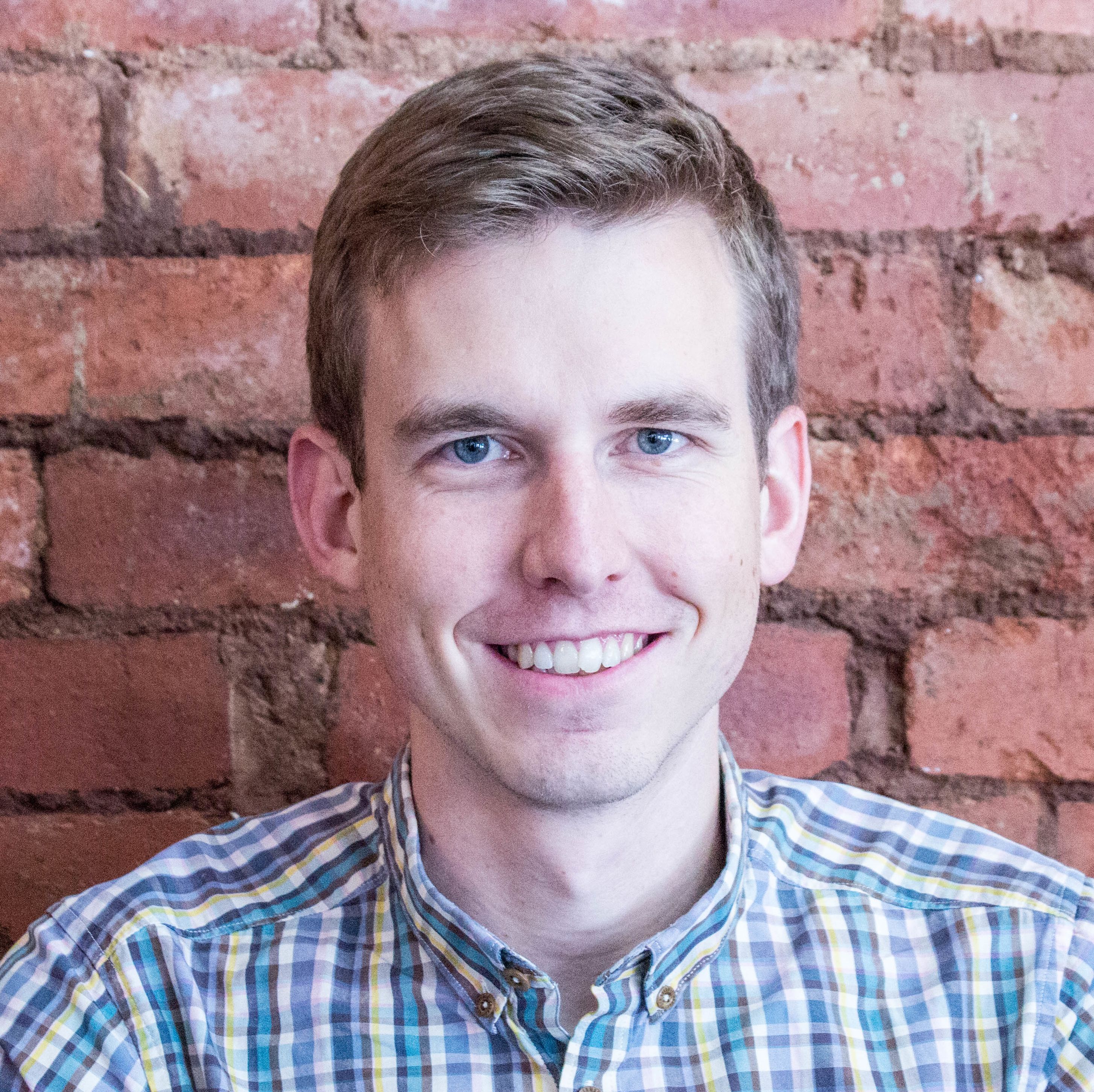 Adam Kinder
---
Alex Gabriels
---
Alexa De Villiers
---
Amy Franz
---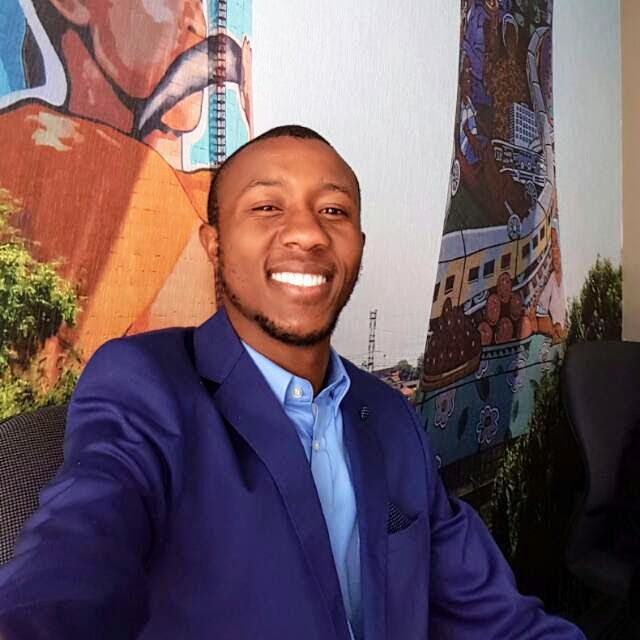 Andile Tshuluba
---
Andre De Sylva
---
Andre Minnie
---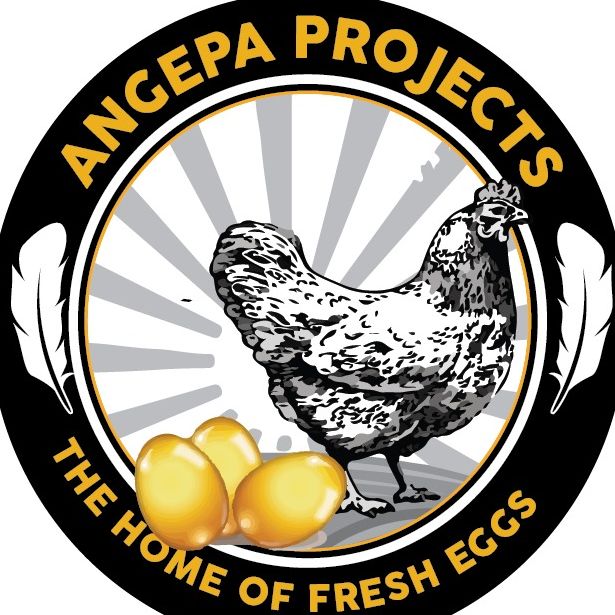 Angela Mpe
---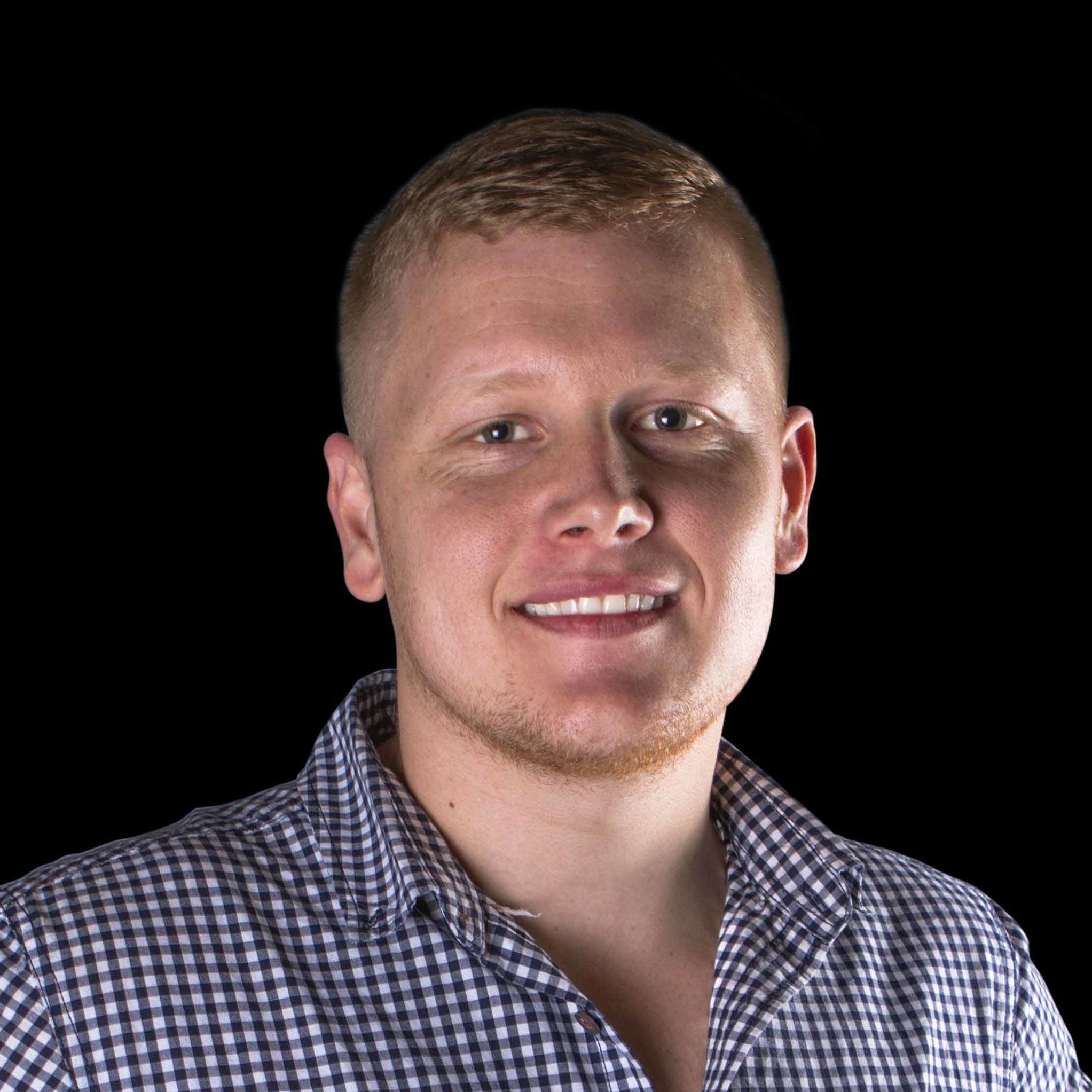 Anthony Kirkwood
---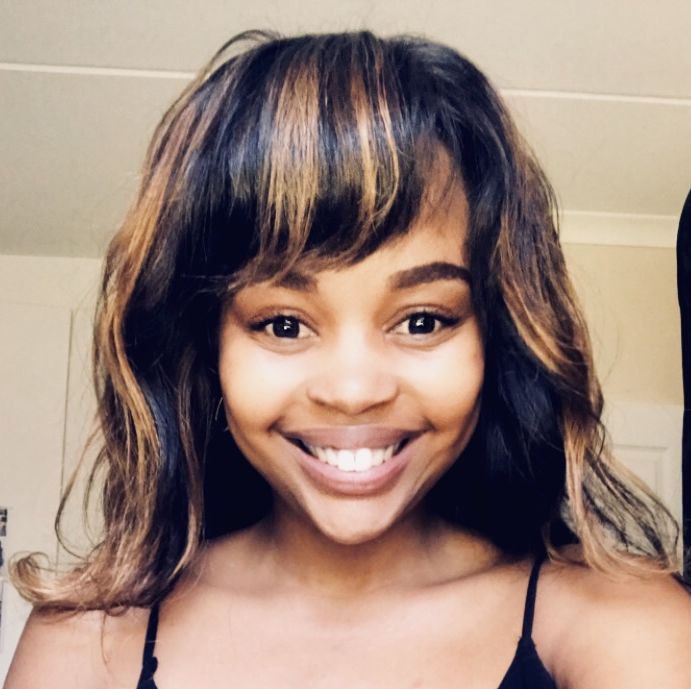 Ashanti Qata
---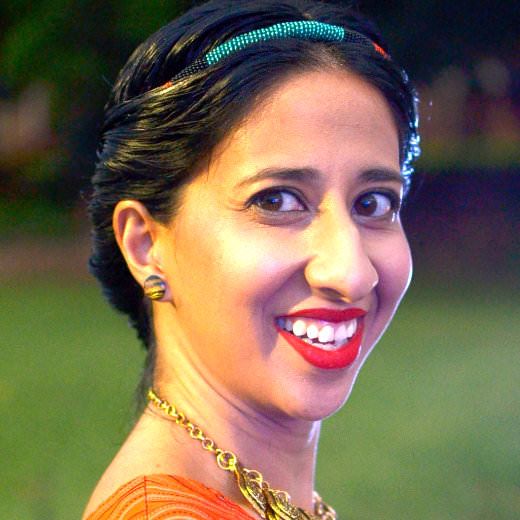 Atiya Mosam
---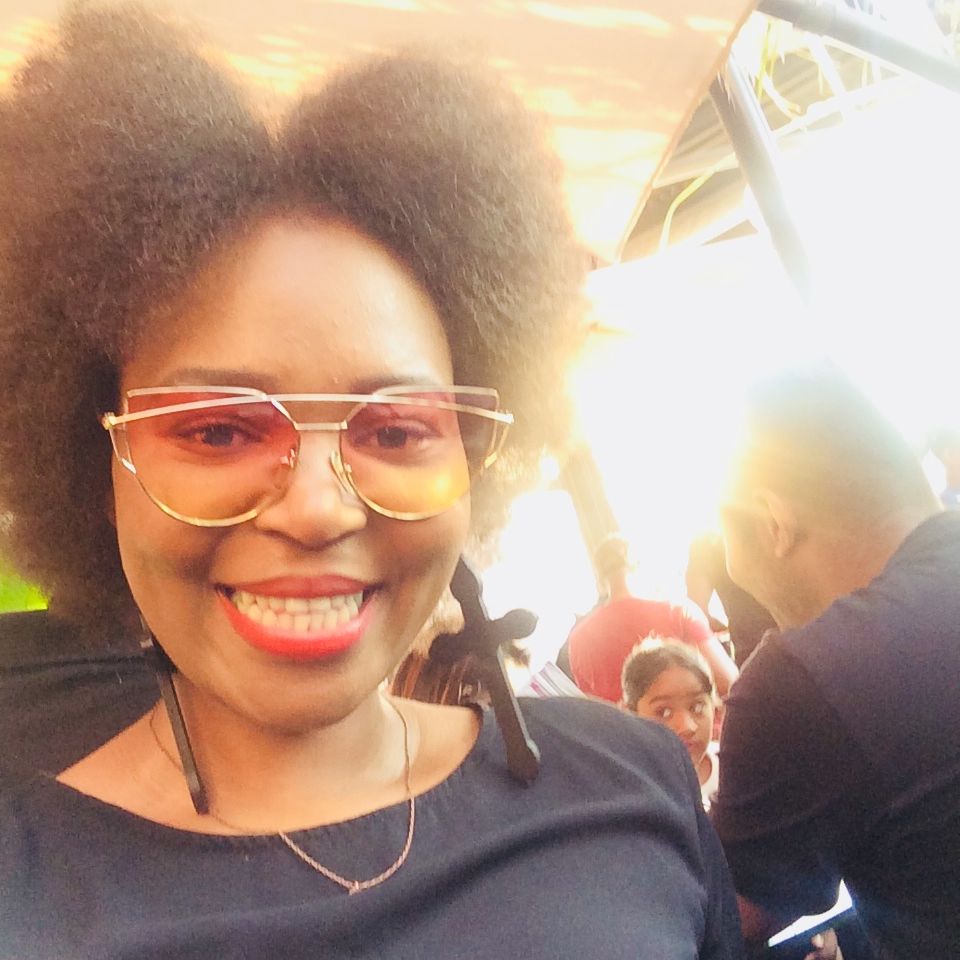 Avuzwa Ntshongwana
---
Brandon Como
---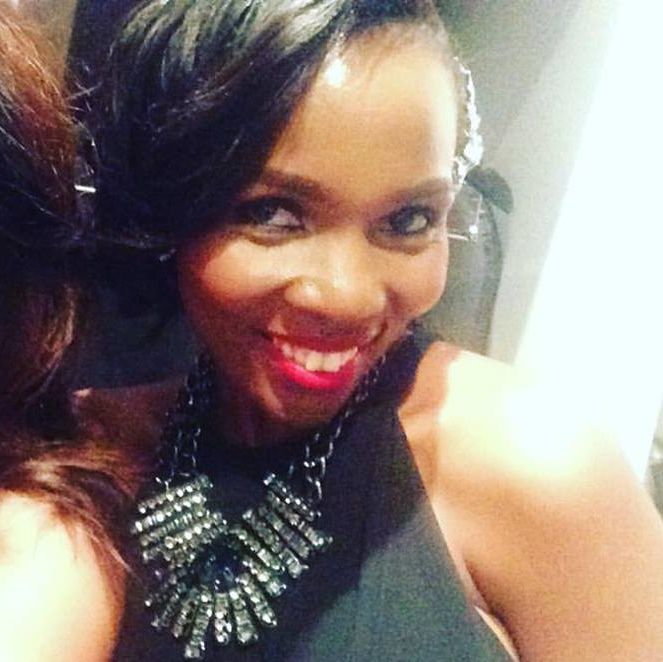 Bajabulile Gigaba
---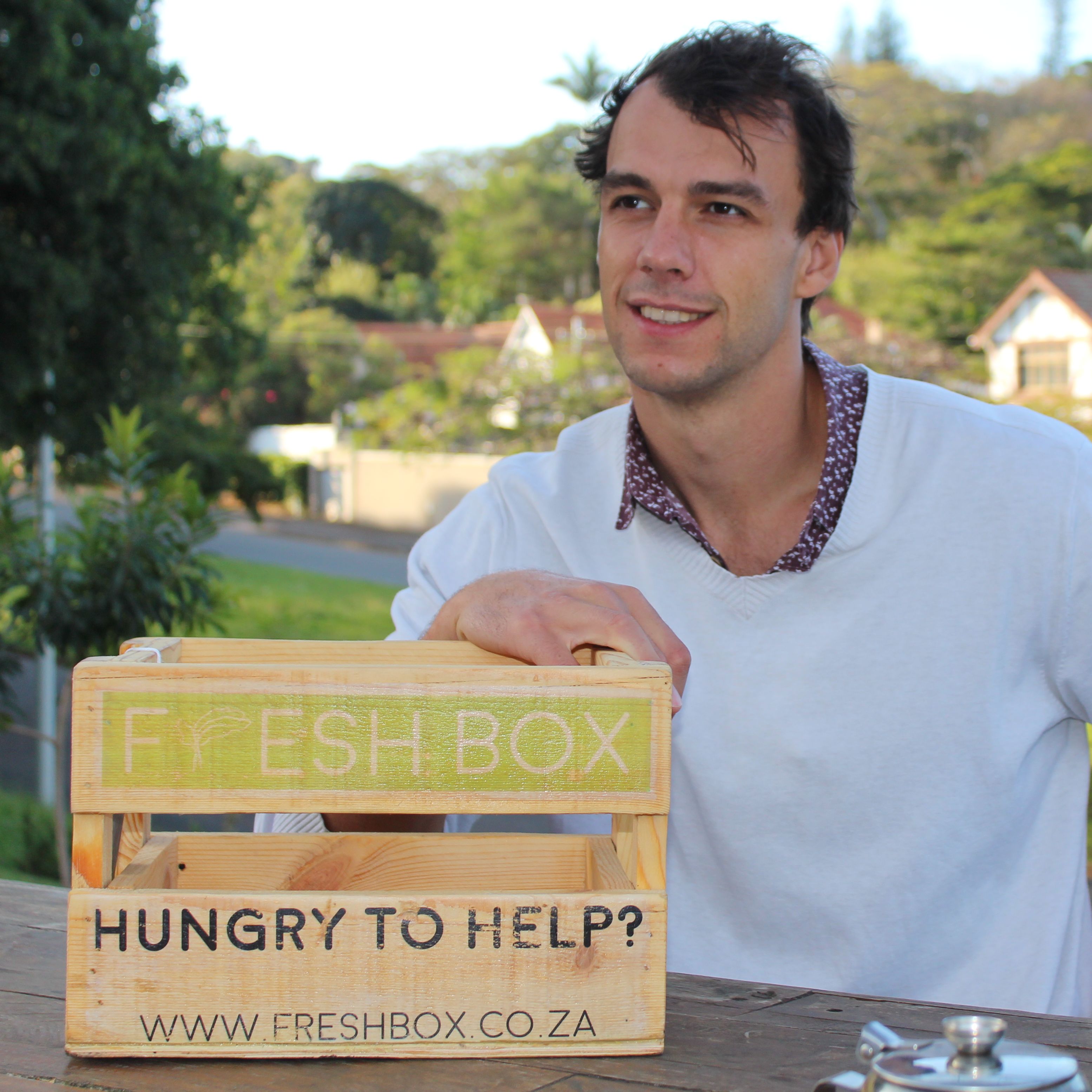 Benjamin Constable
---
Benjamin Tshefu
---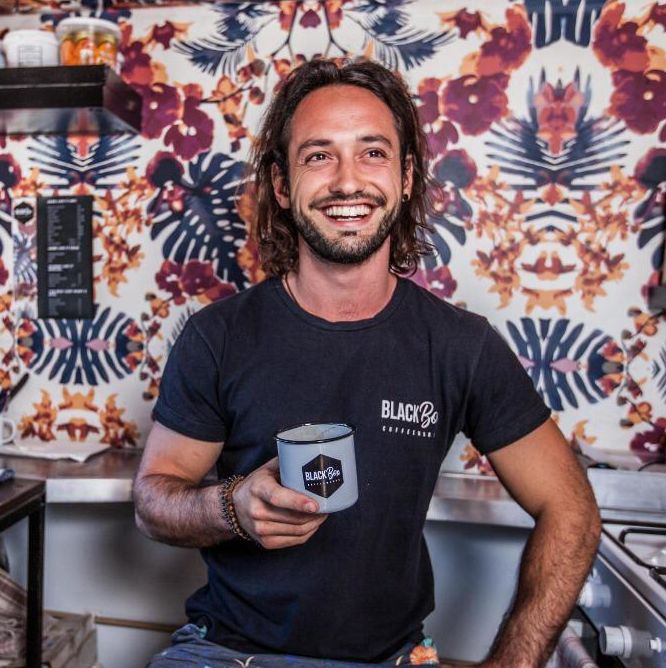 Benn Koene
---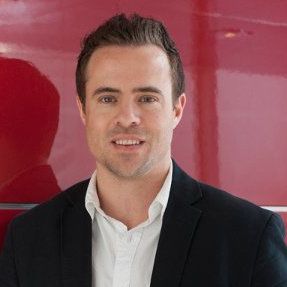 Bevan Nel
---
Aadil Moolla
---
Blessing Magabane
---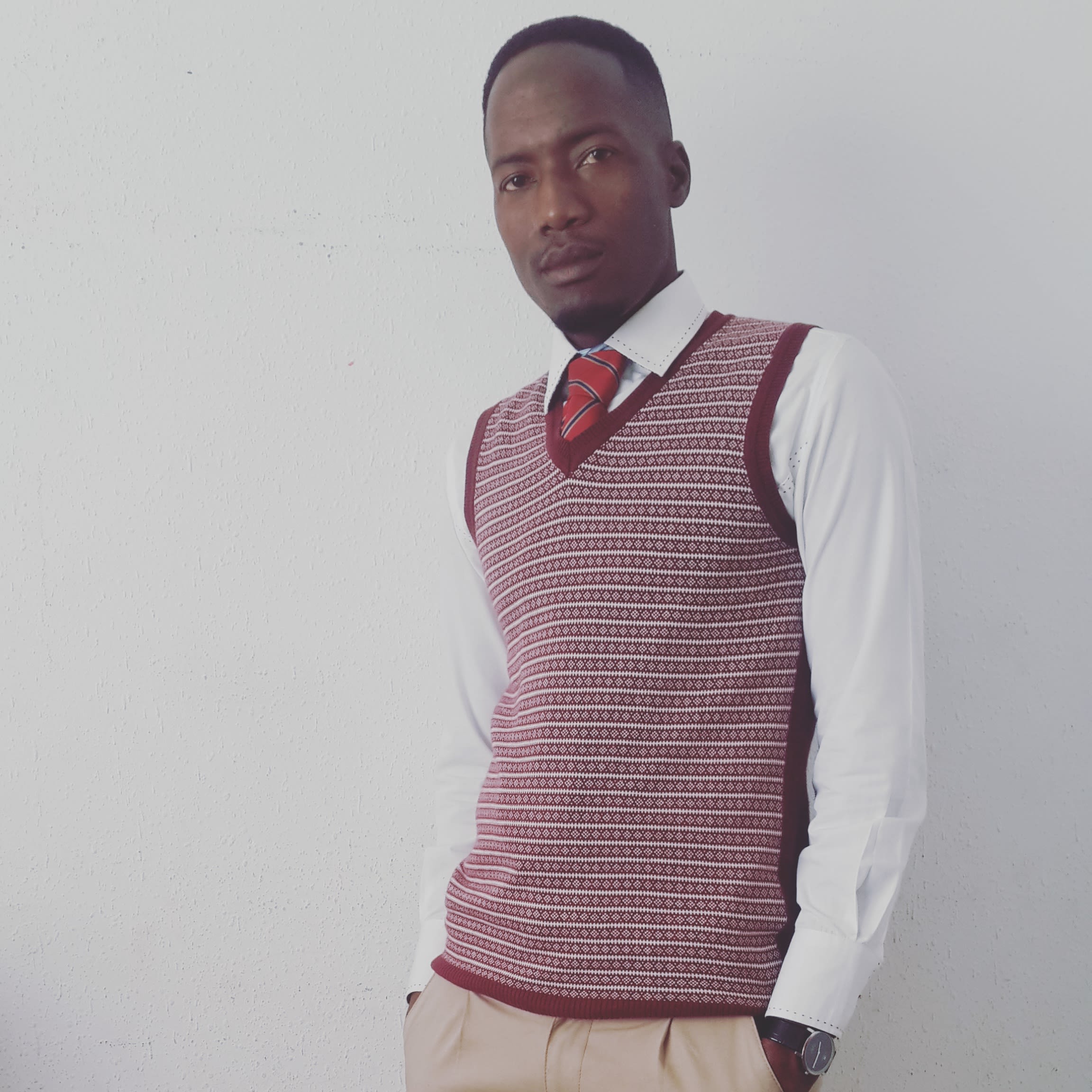 Blessing Mthethwa
---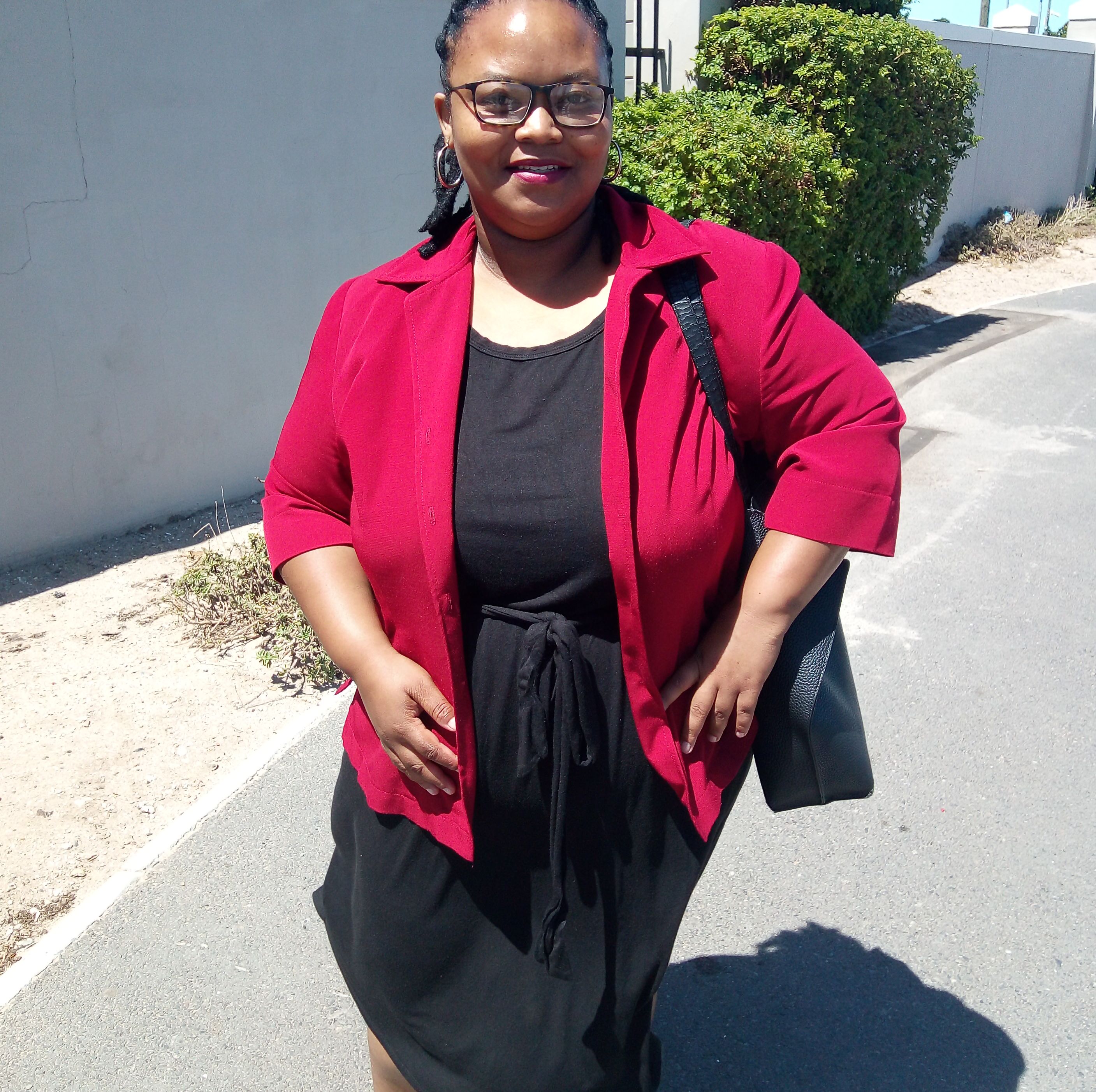 Boitumelo (Tumi) Boikanyo
---
Brian Ramufhufhi
---
Brigette Mashile
---
Bronwyn Redding-Jones
---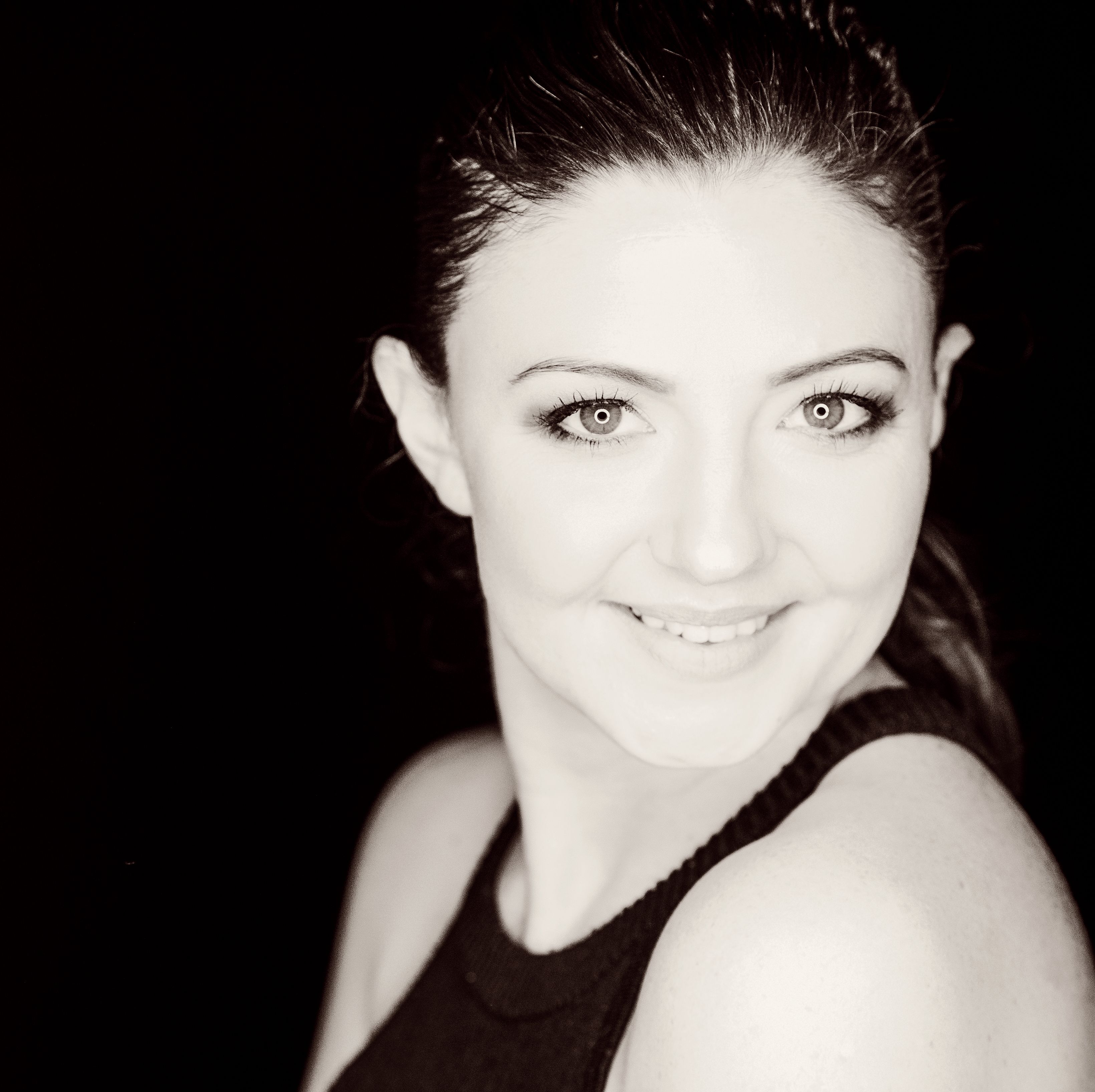 Caitlin Kilburn
---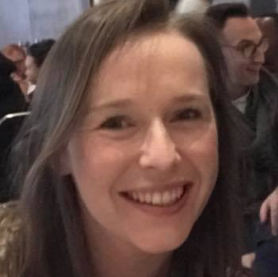 Camilla Kohlmeyer
---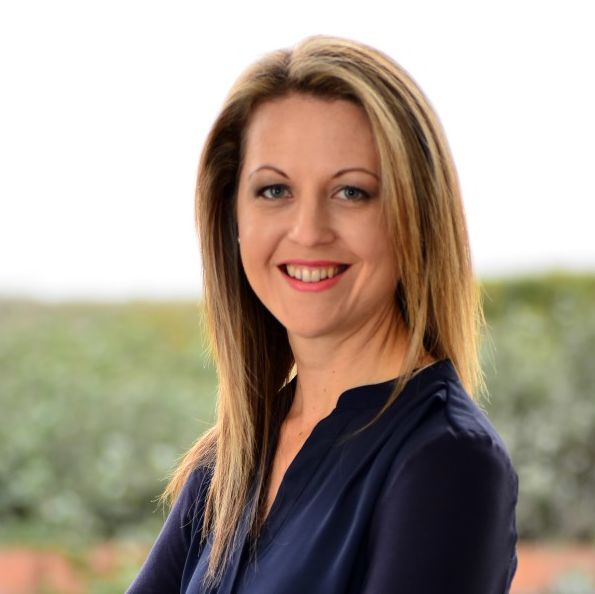 Caren Jordaan
---
Chamone Pretorius
---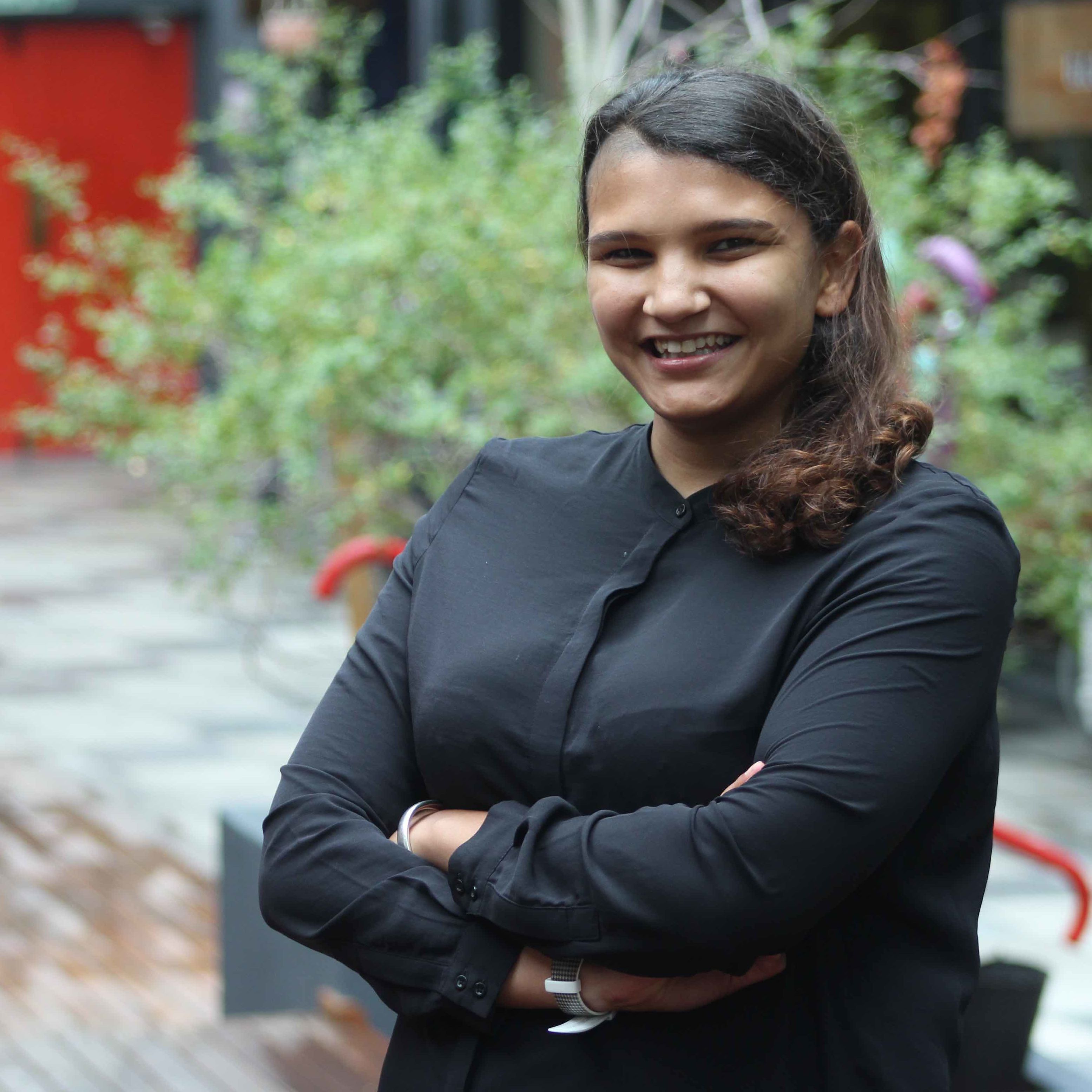 Cherezaan Ryklief
---
Chris Jones
---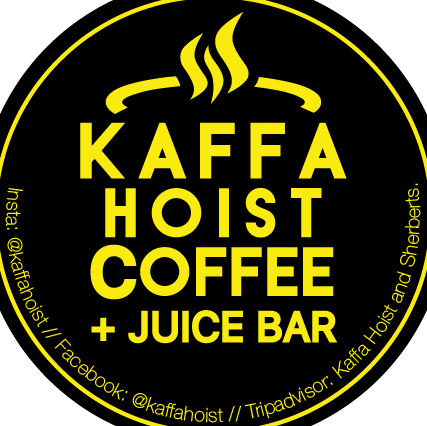 Chris Siphiwe Bangira
---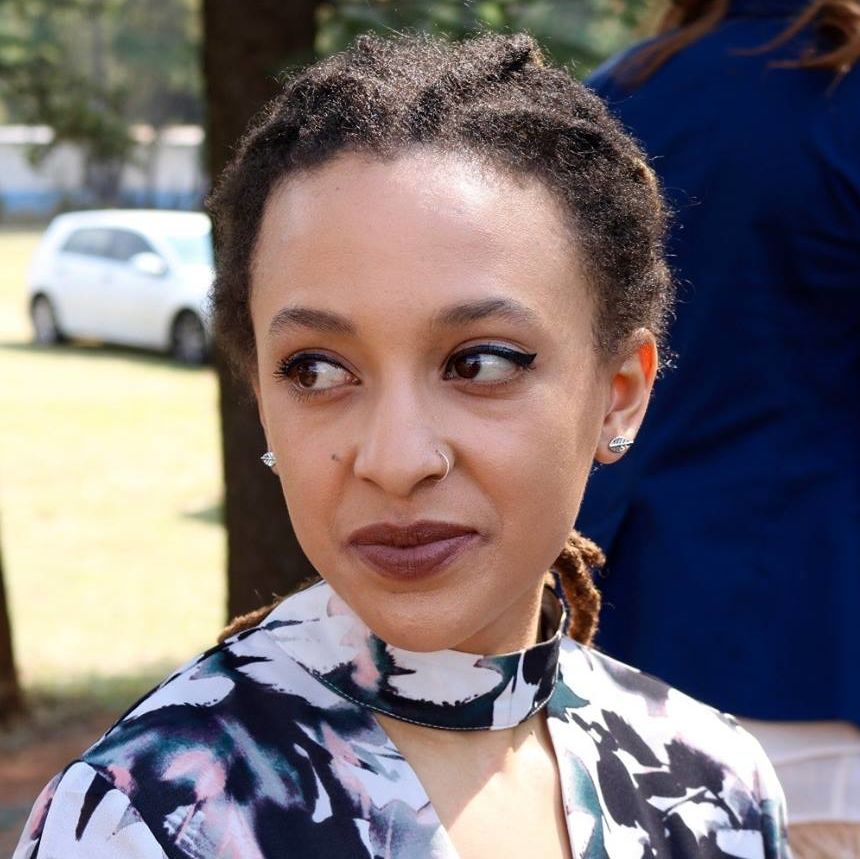 Christa Dee
---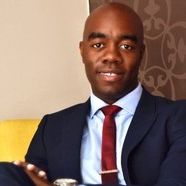 Christian Nyakanyanga
---
Christi Mabunda
---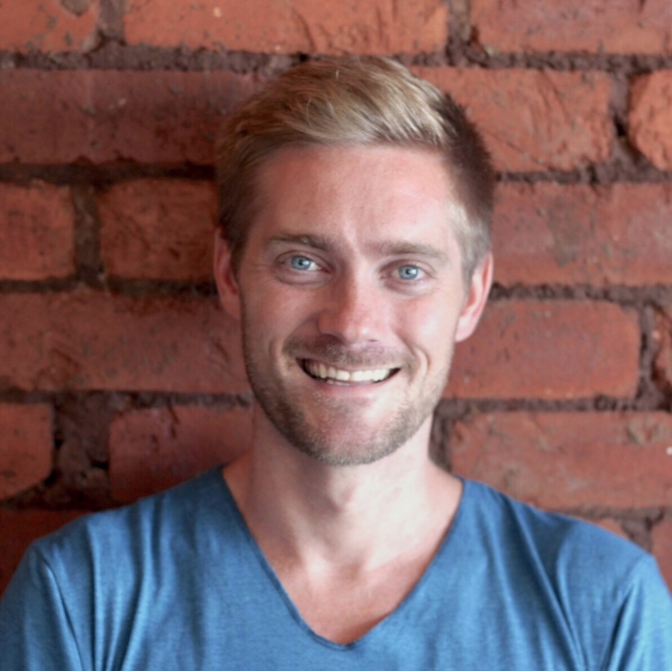 Christopher Muller
---
Chuma Tshangela
---
Cindy Solomon
---
Colin Kinghorn
---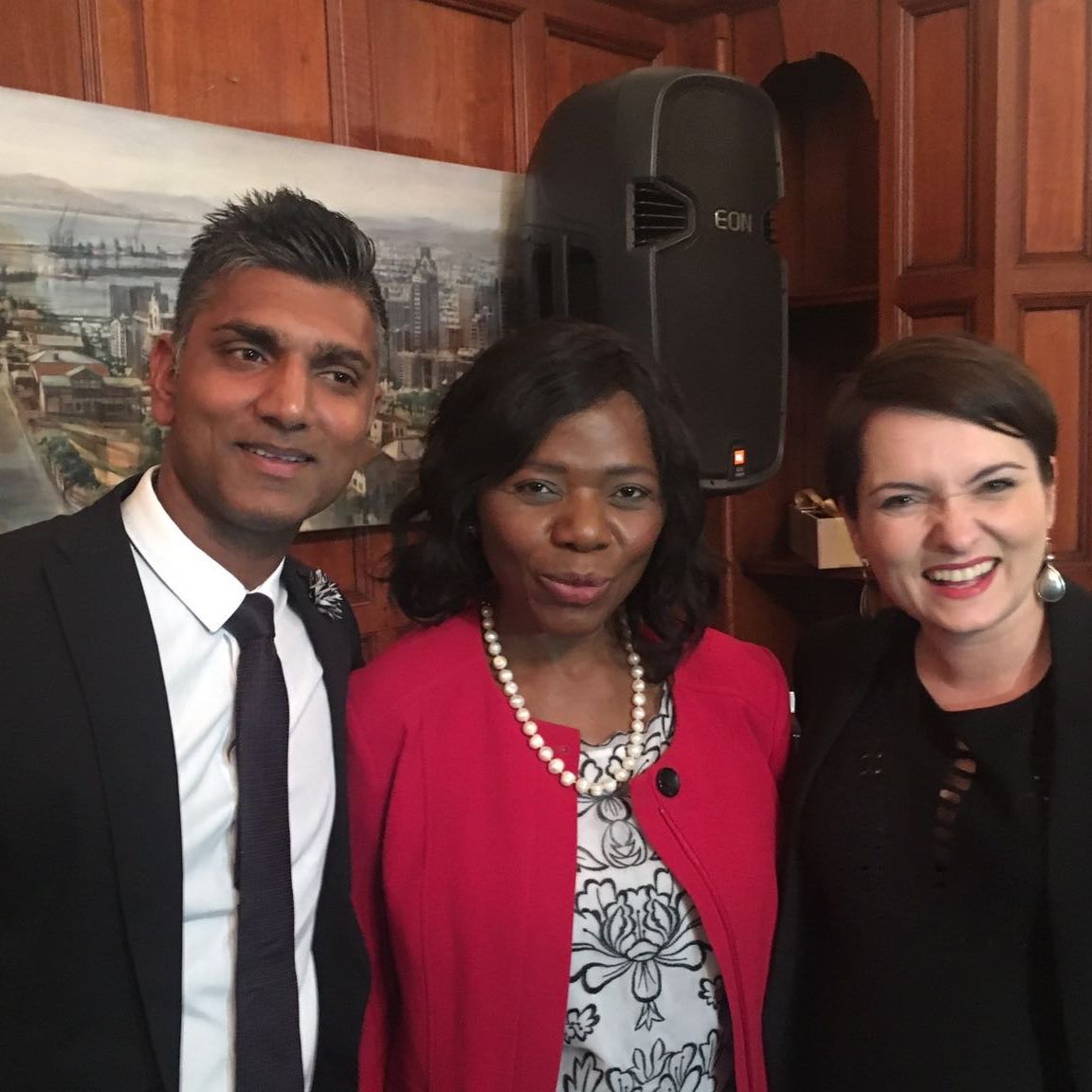 Damian Michael
---
Daniel Breiter
---
Daniel Zulu
---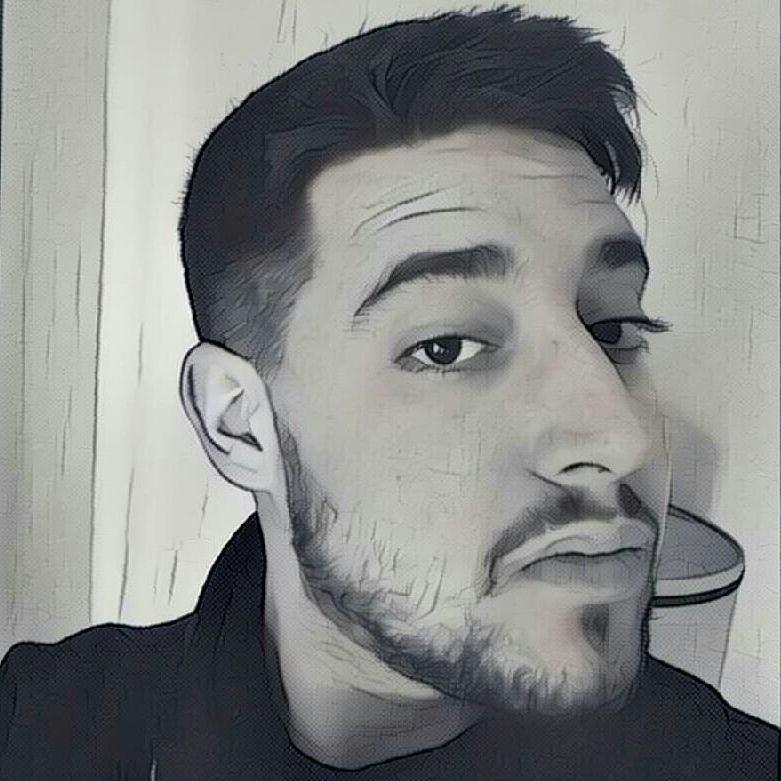 David Bentel
---
David Milwidsky
---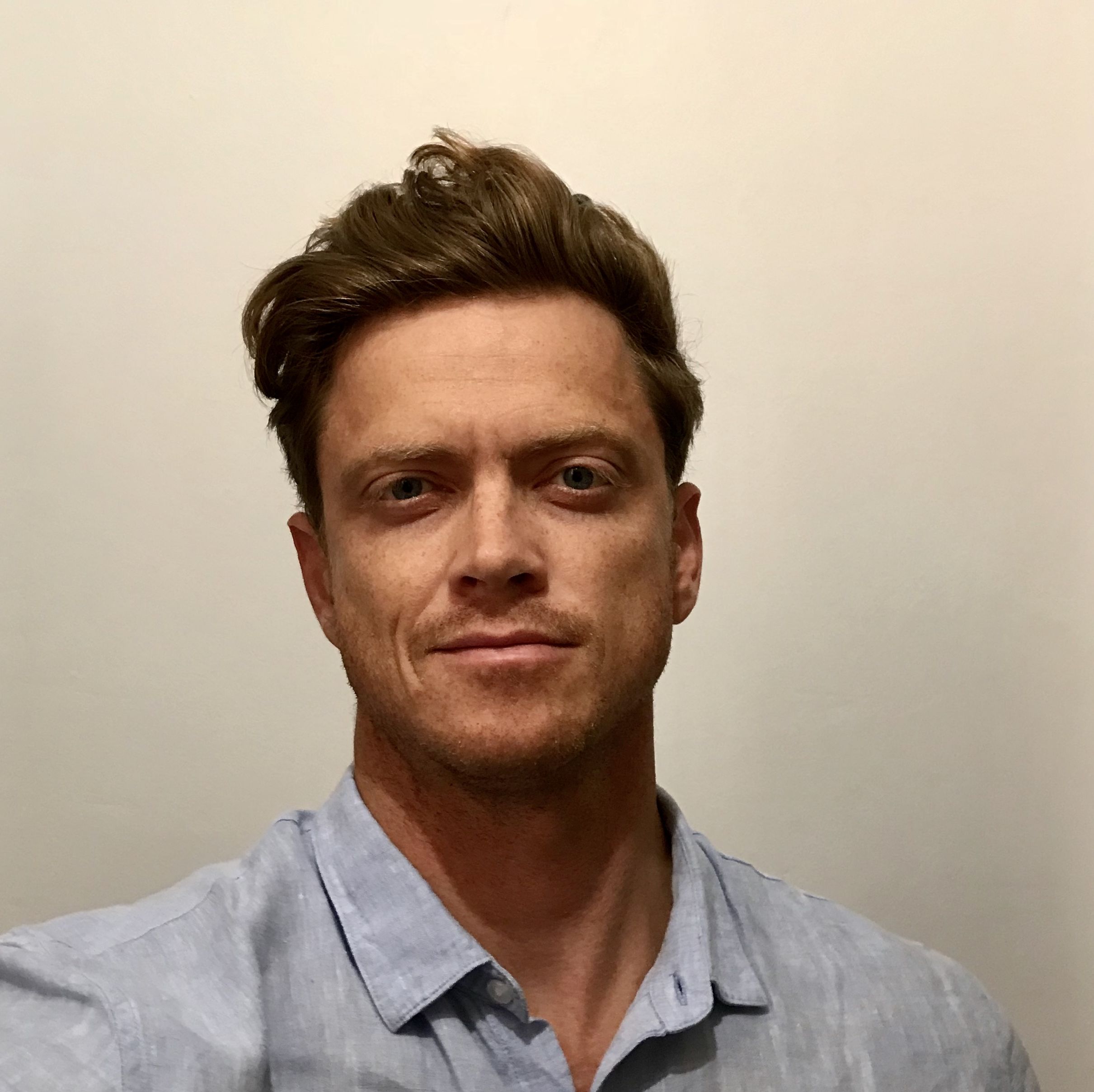 Dennis Van Der Zee
---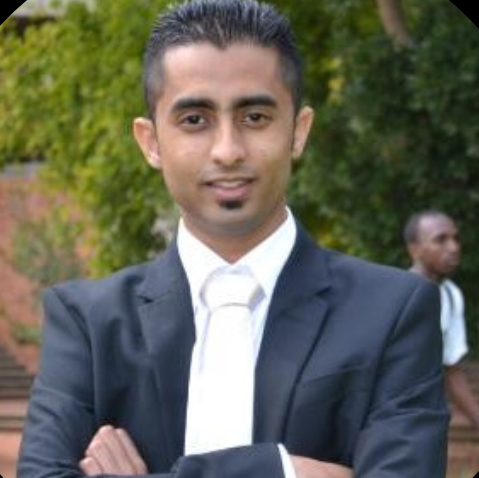 Devesh Kanjee
---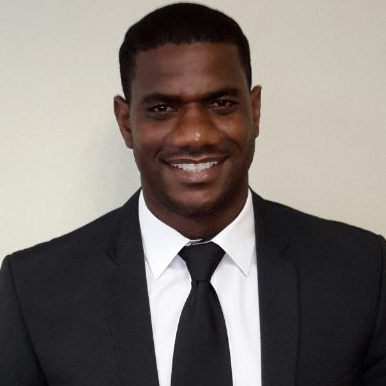 Dickson Willie
---
Dineo Molokoane
---
Ditiro Huma
---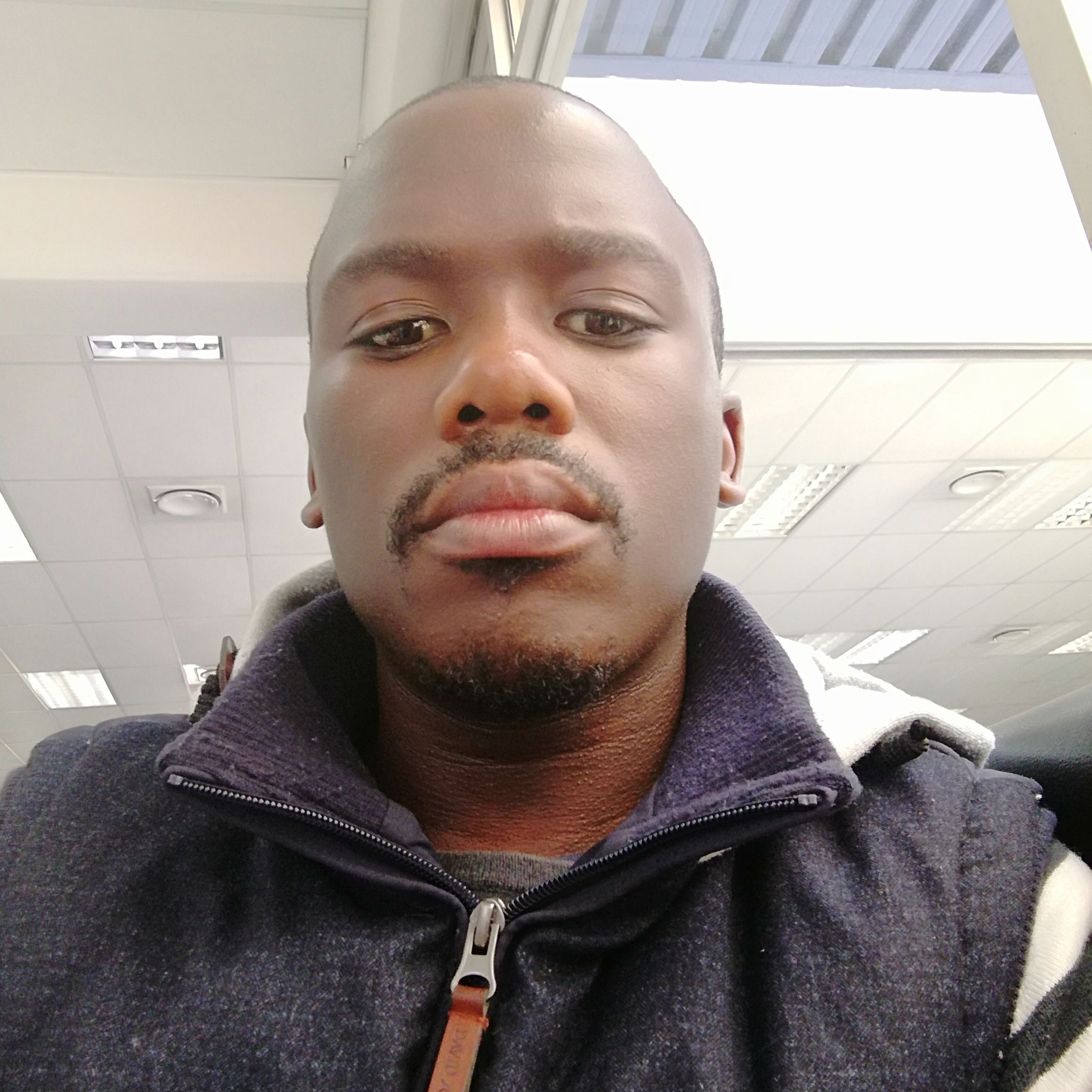 Dumisani Mbele
---
Dumo Ndlovu
---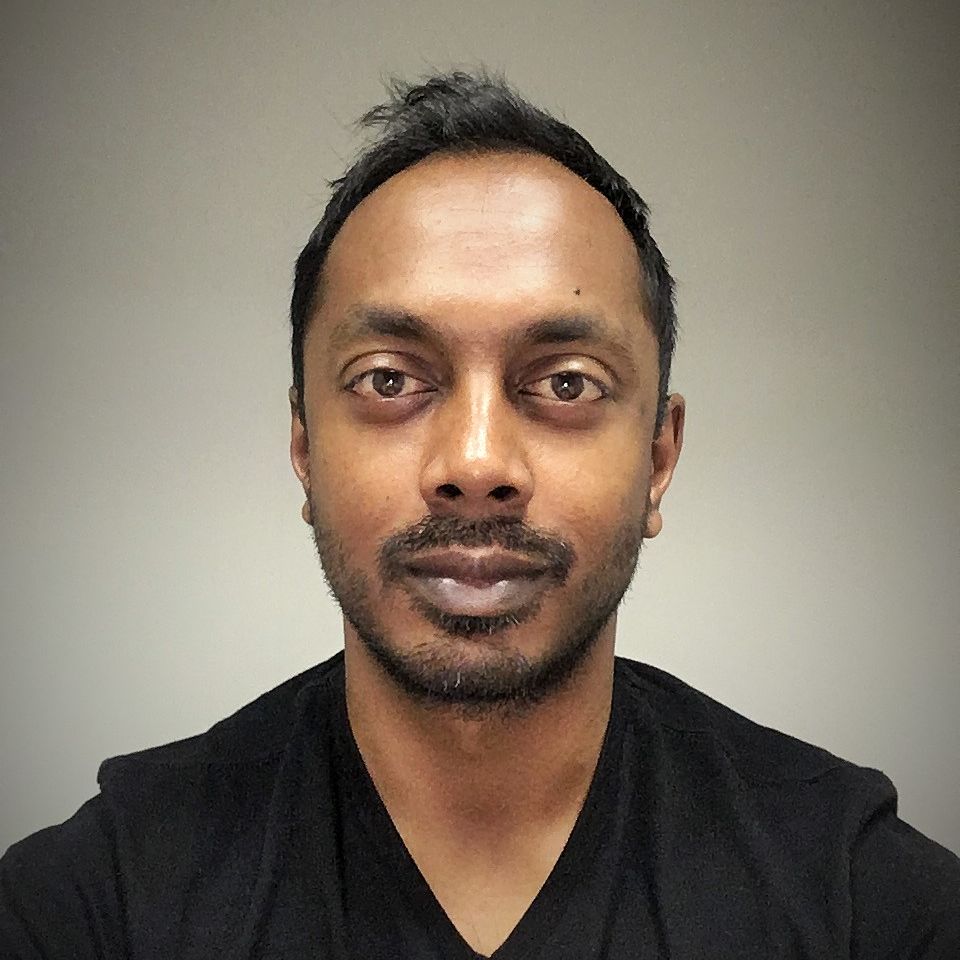 Dustin Naidoo
---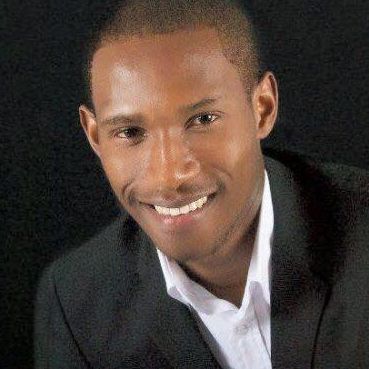 Edumisa Mtoli
---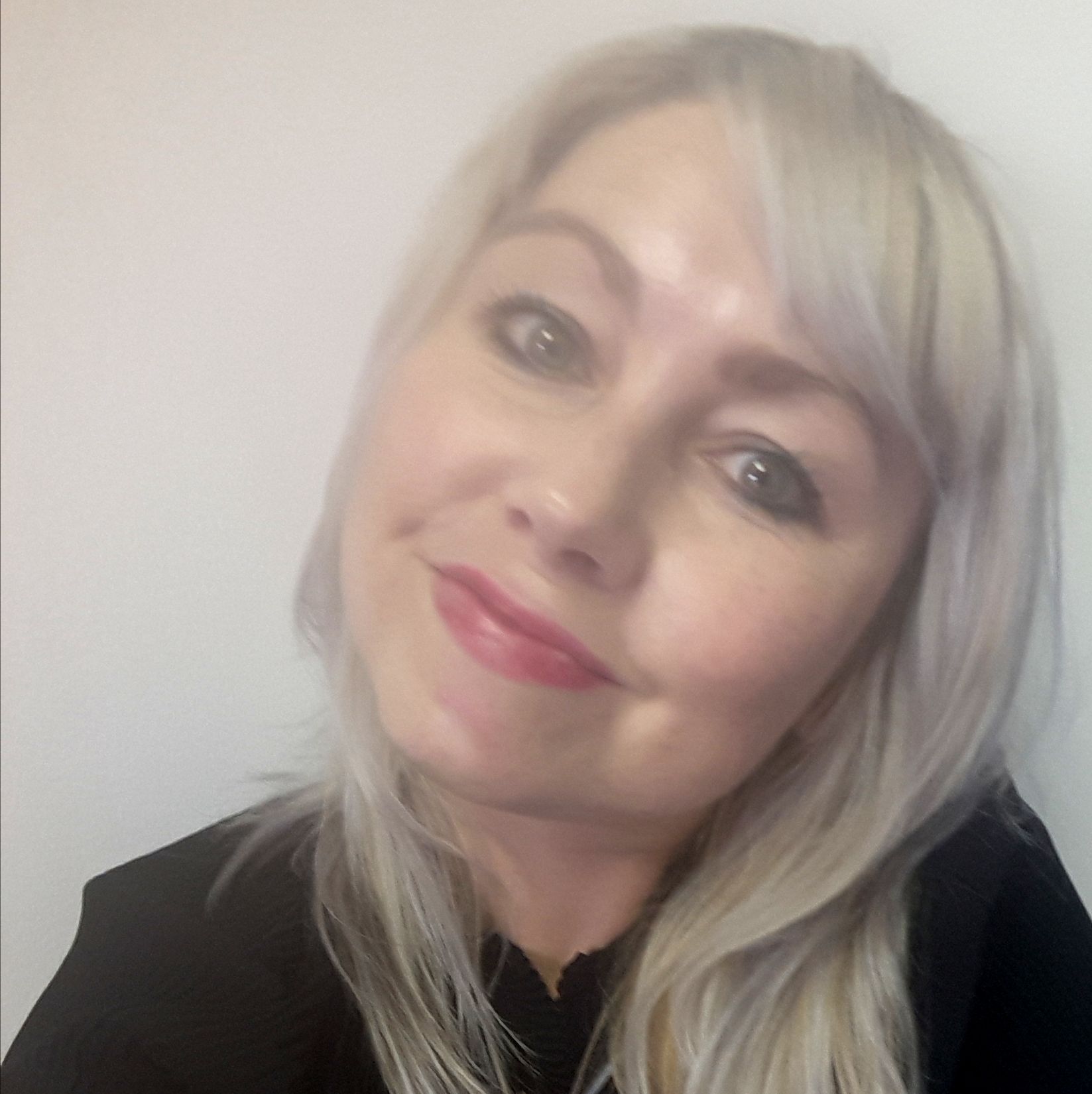 Eileen Carter
---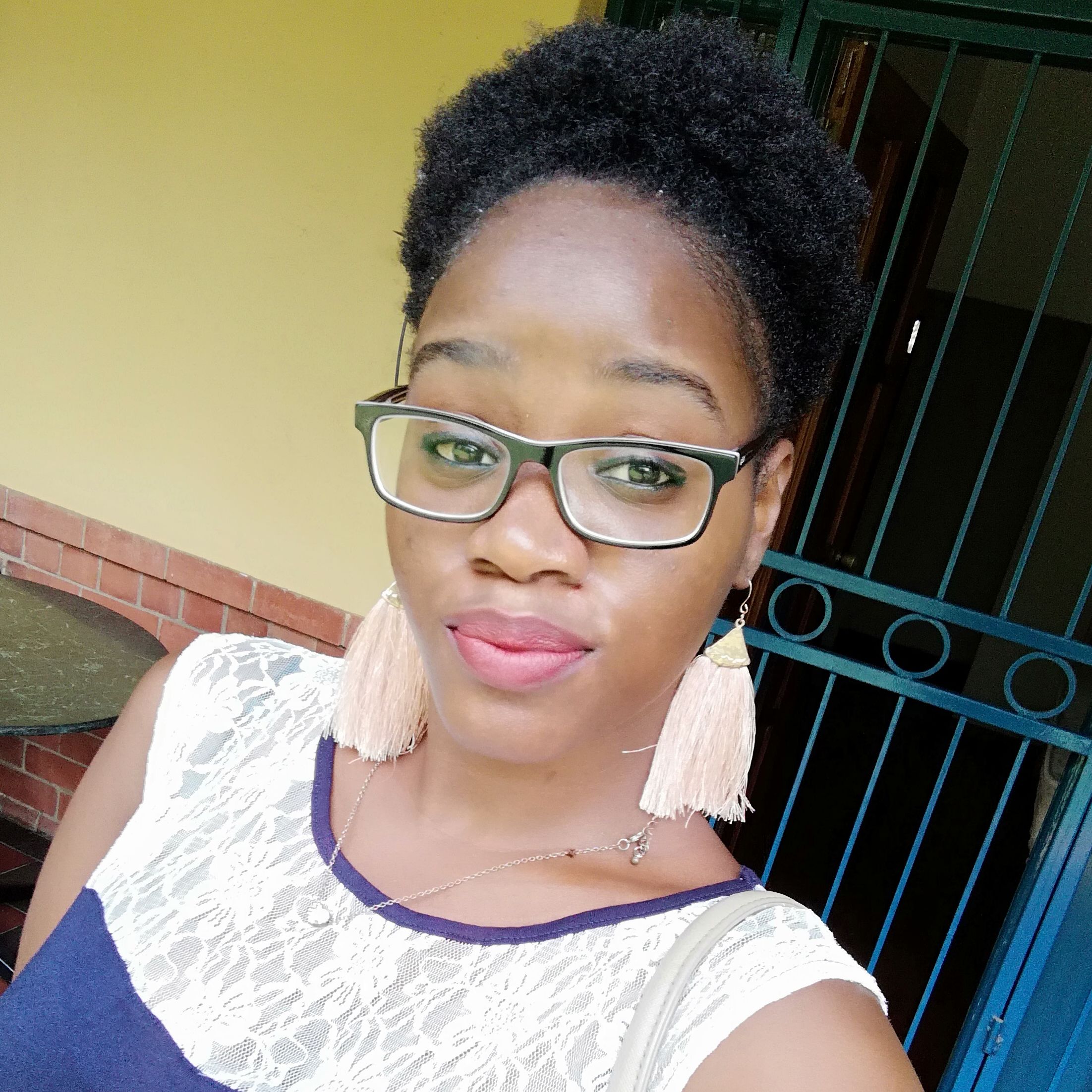 Elelwani Tshikovhi
---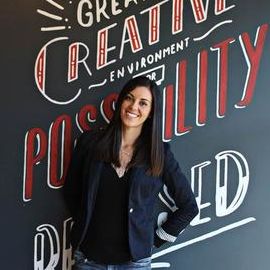 Estee Cockcroft
---
Felix Ncube
---
Francois Liebenberg
---
Fouzia Slamdien
---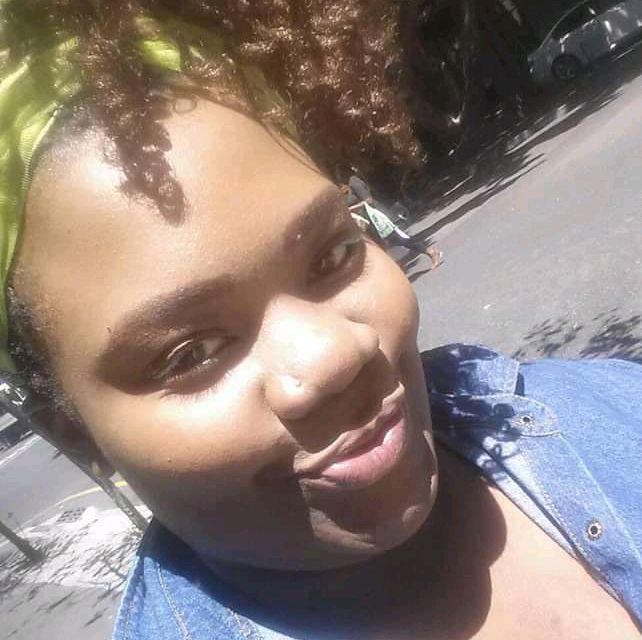 Francisca Tshuma
---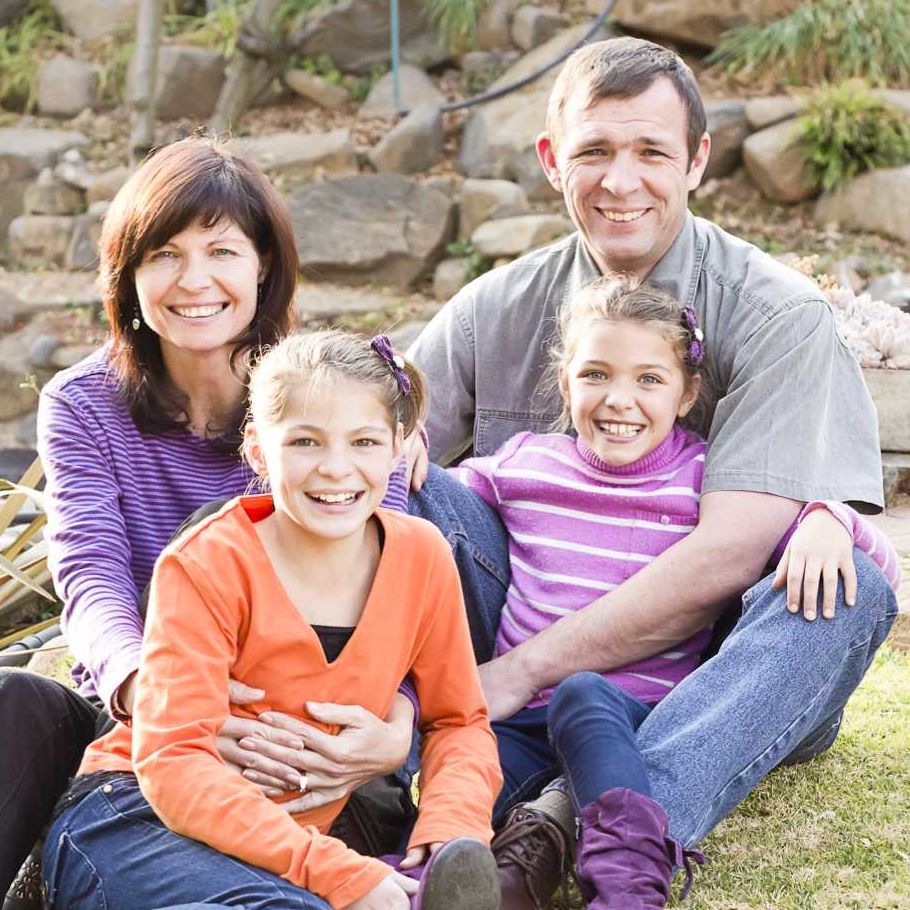 Francois Swart
---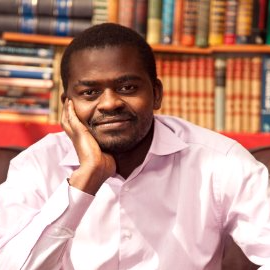 Frank Magwegwe
---
Fulufhelo Ramulifho
---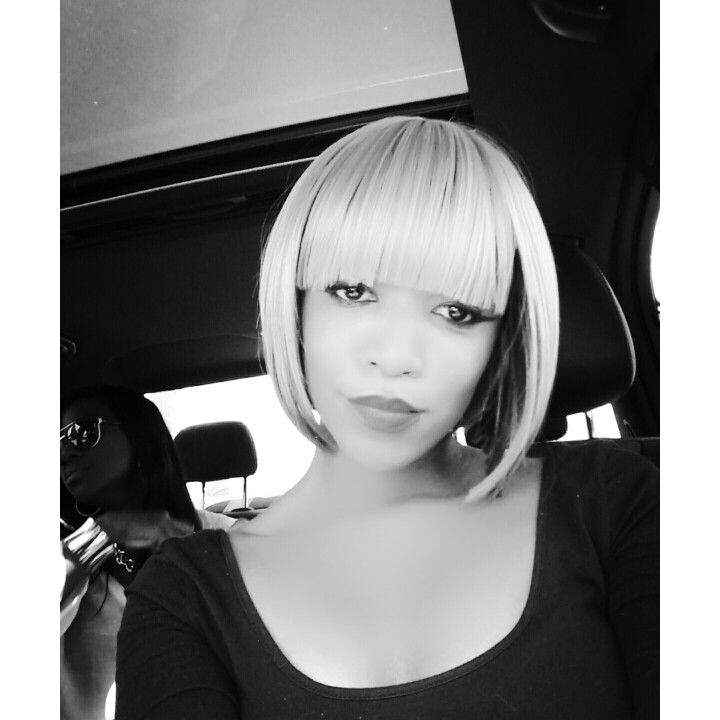 Gcina Madida
---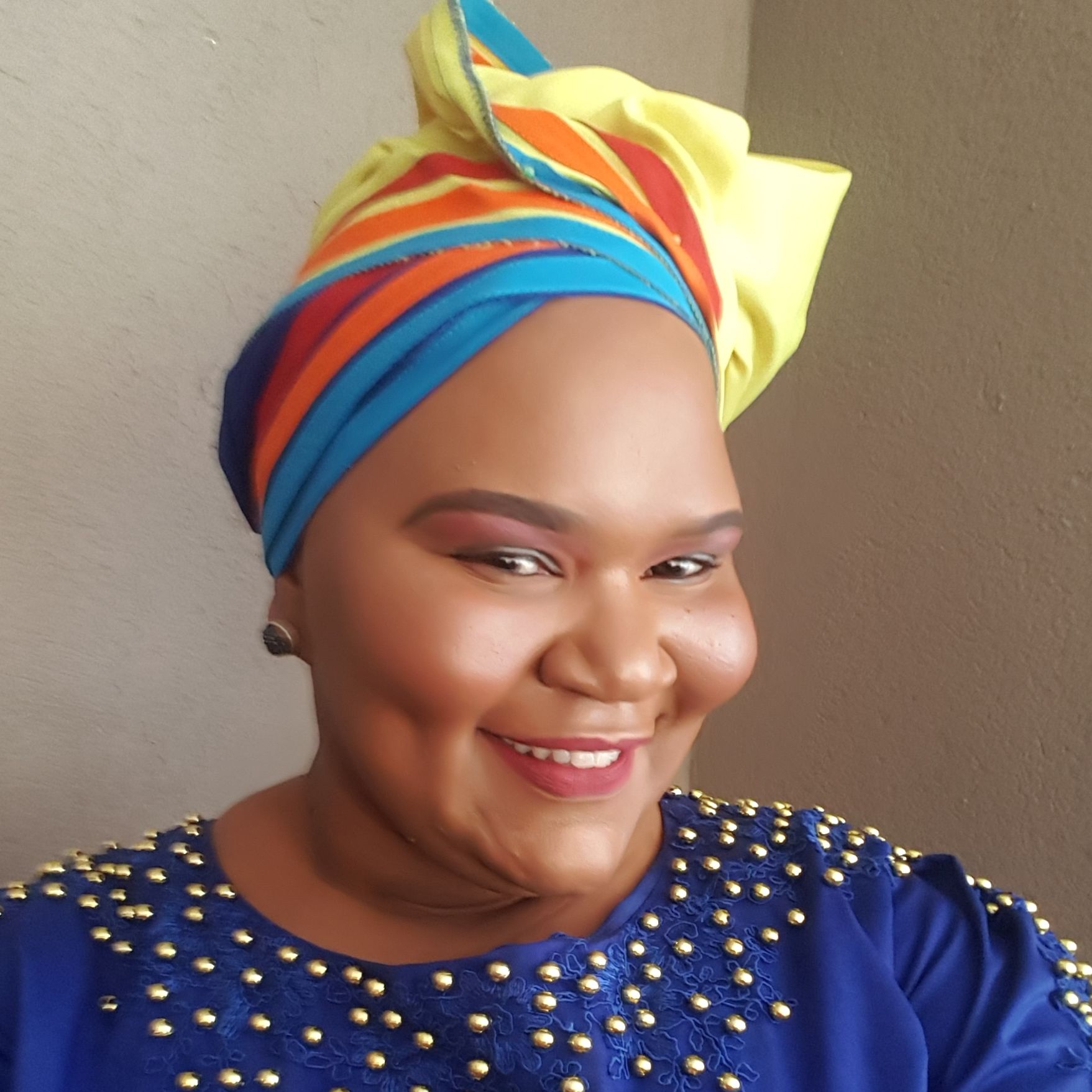 Gcobisa Mampuru
---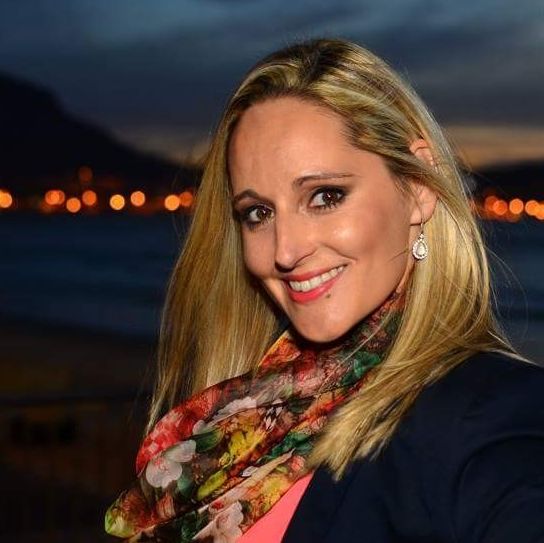 Ginette Blackbeard
---
Gordon Kernick
---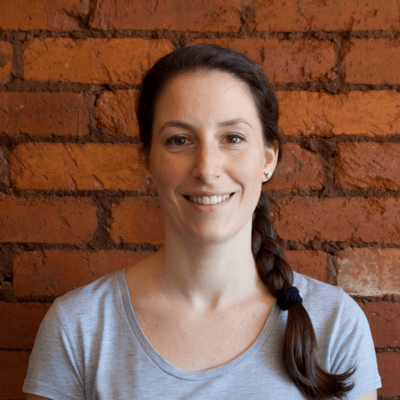 Heather Collis
---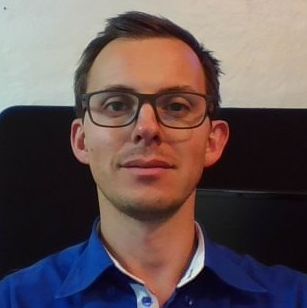 Heinrich De Roubaix
---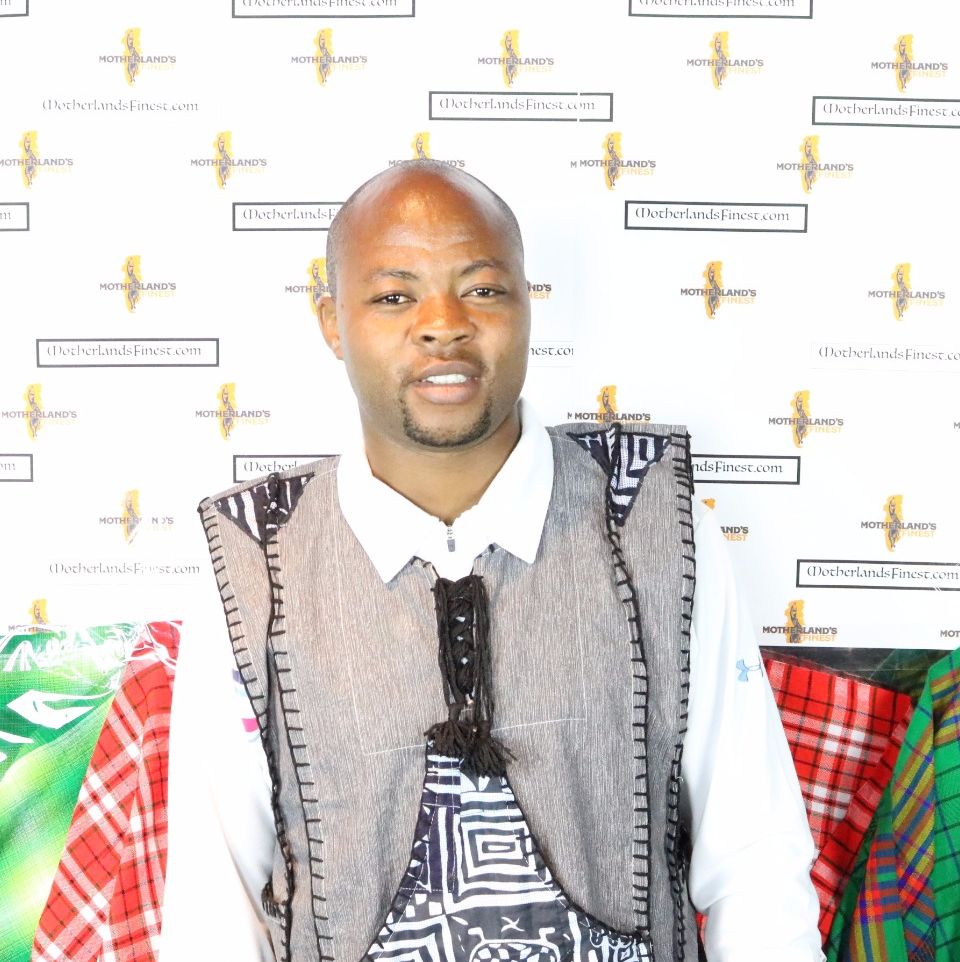 Ngale Henry
---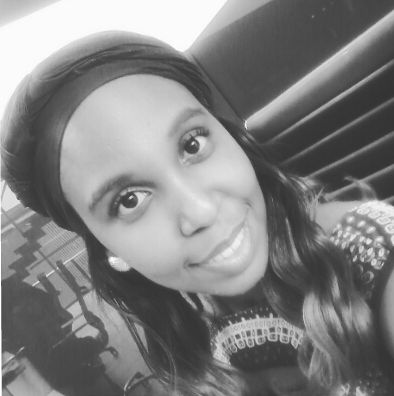 Hlengiwe Makhaye
---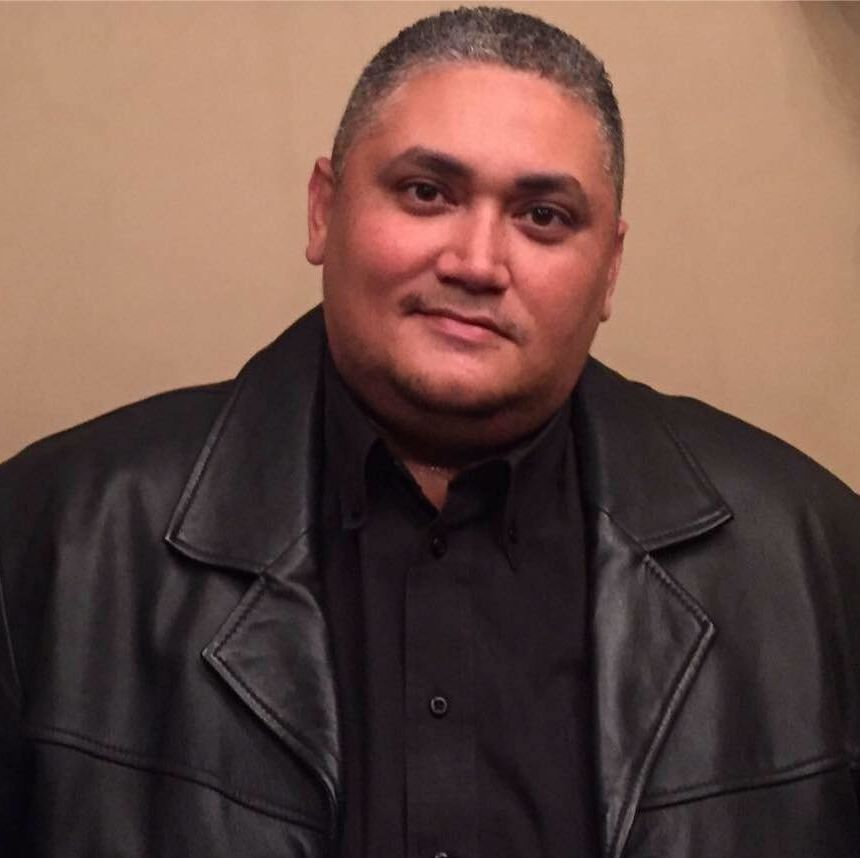 Ian Roberts
---
Imraan Khan
---
Isheunesu Mudzengi
---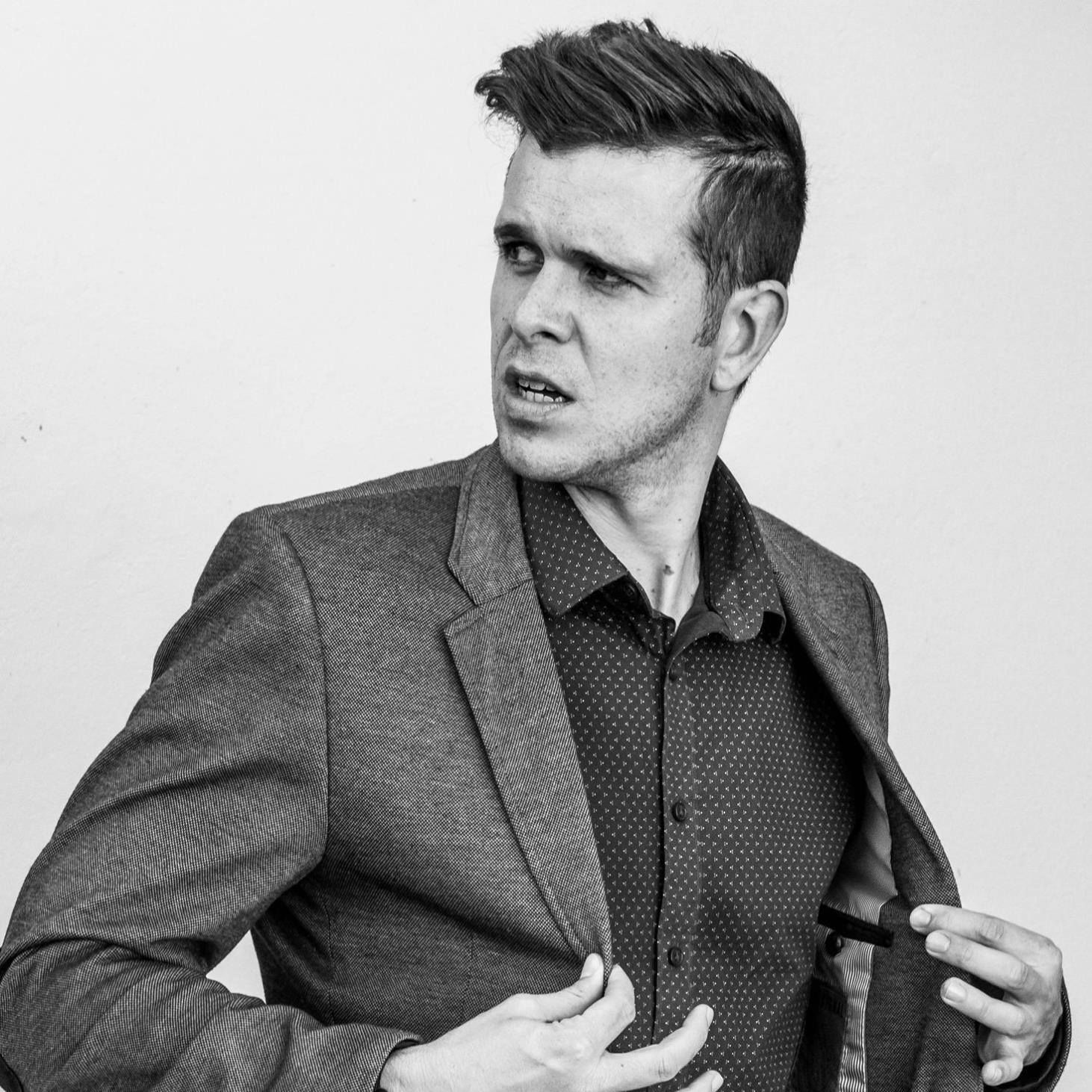 Jacobus Kriel
---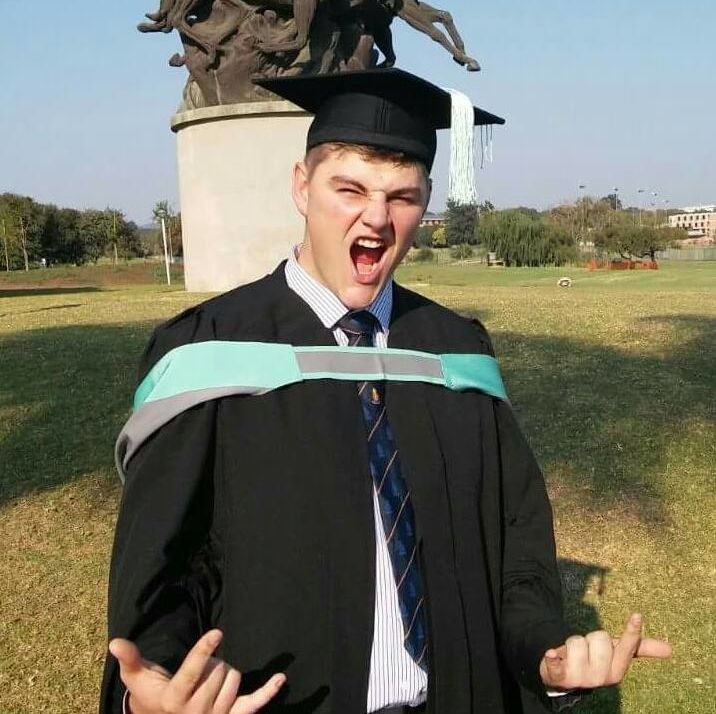 Jaco Krüger
---
James Lees
---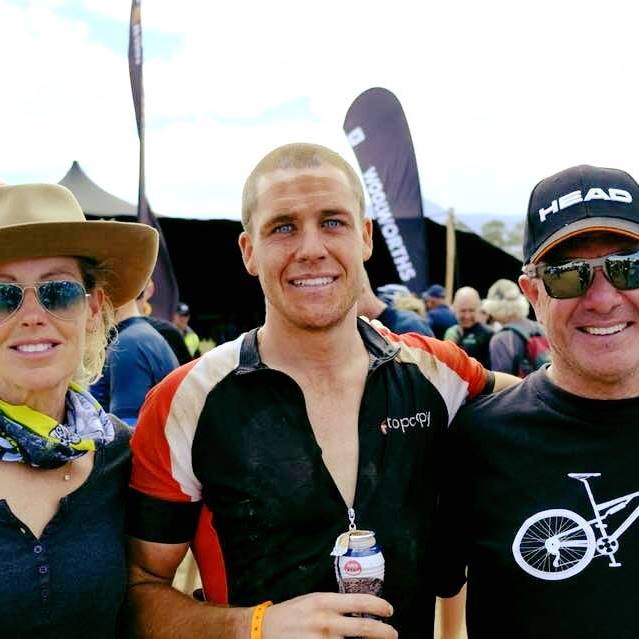 James Mccallum
---
Jason Luboyera
---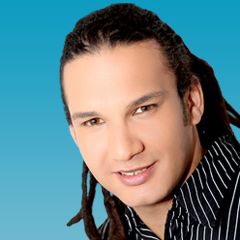 Jody Hendricks
---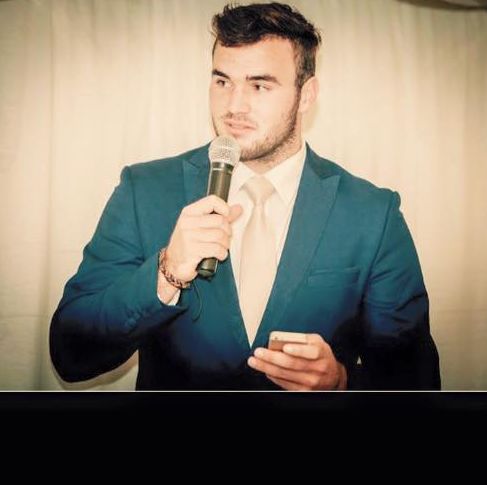 Johannes Van Vuuren
---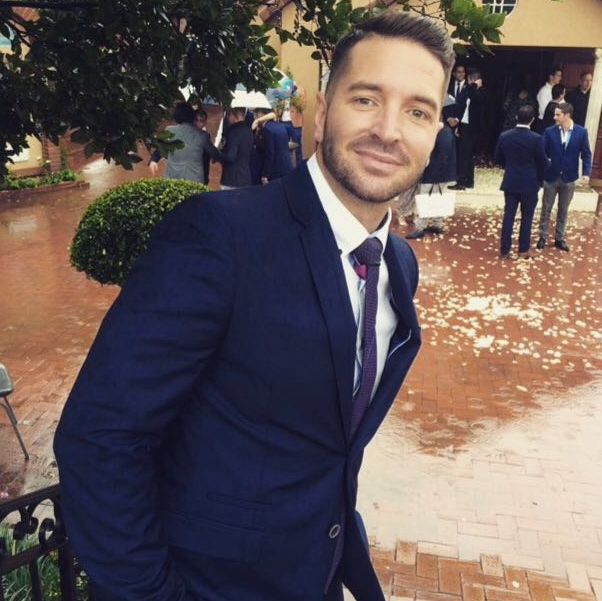 Jonathan Yarwood
---
Jp Labuschagne
---
Kay Bassed
---
Keamogetswe Kuypers
---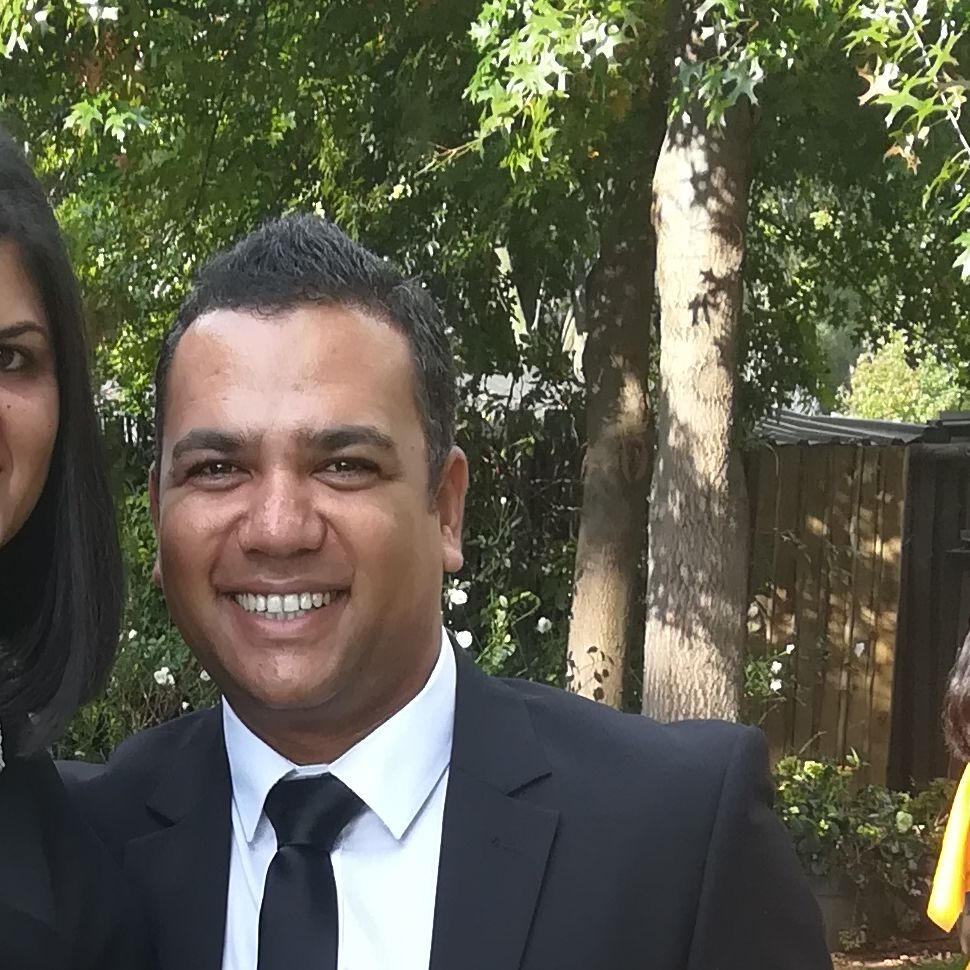 Kent De Klerk
---
Kgothatso Matau
---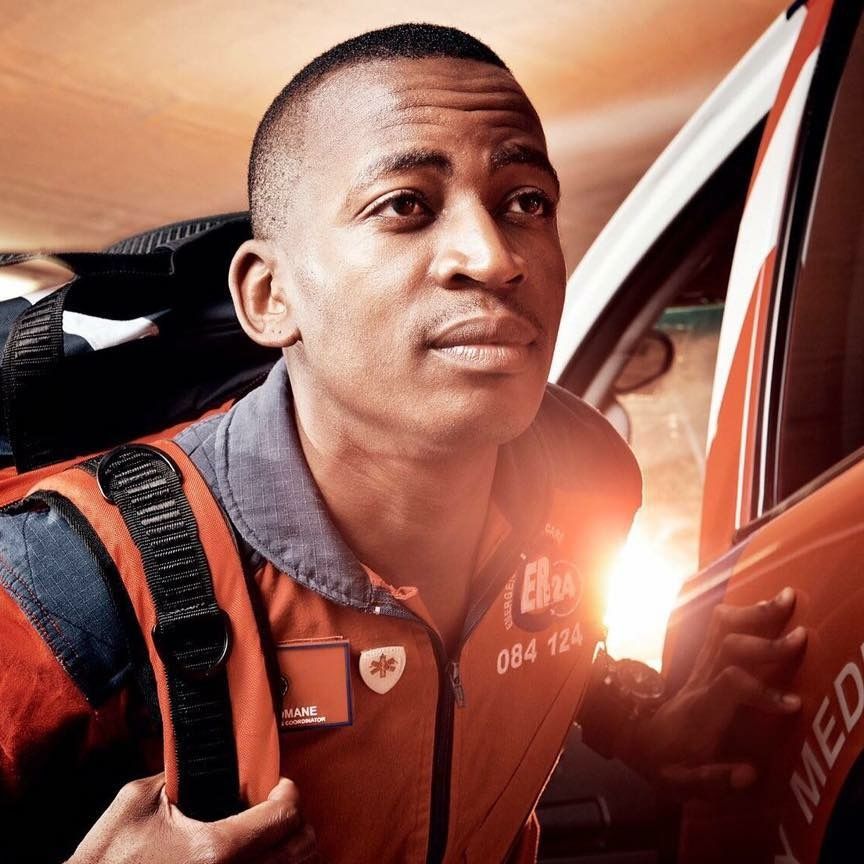 Khula Moses Ngomane
---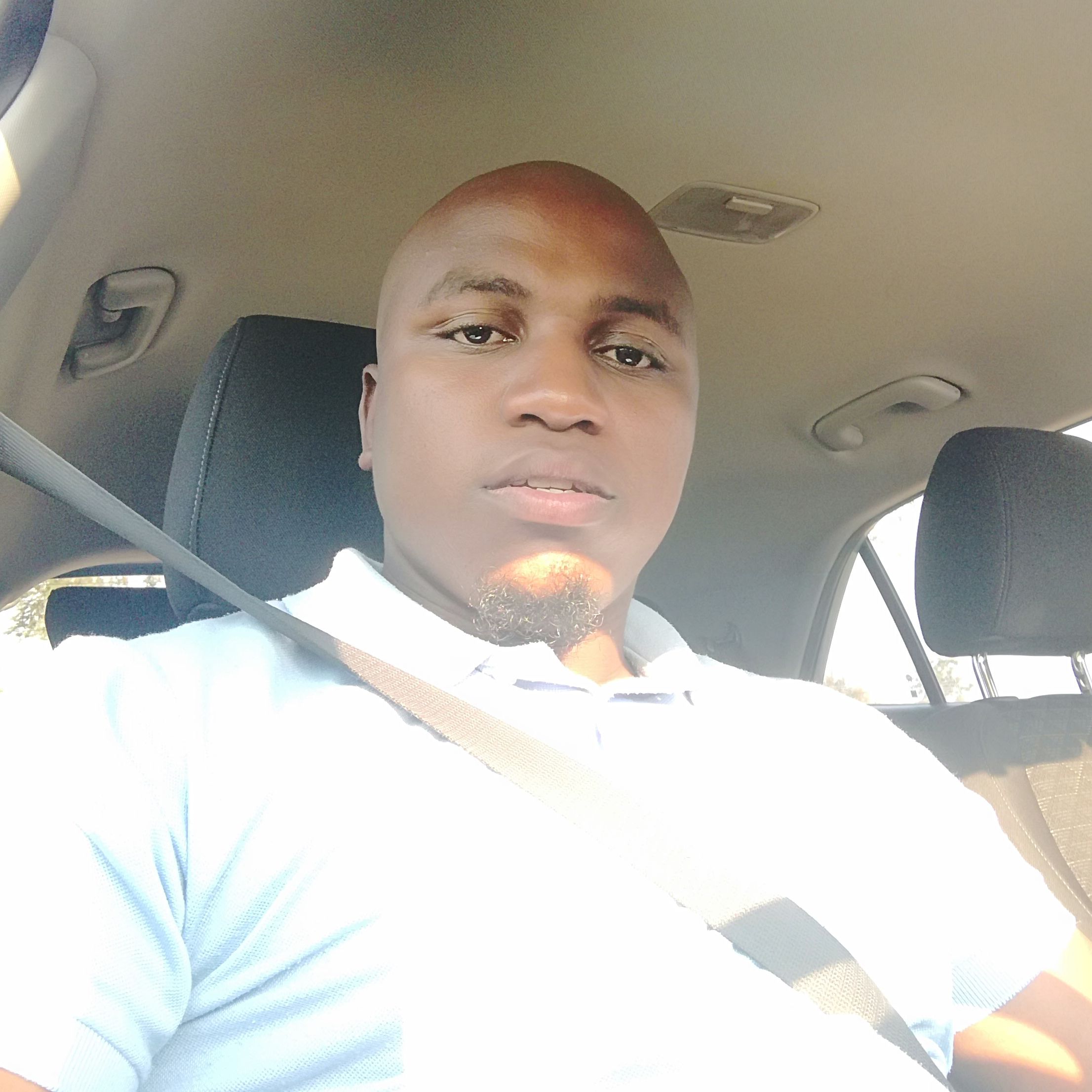 Khuliso Excellent Muvhango
---
Kirsten Jacobs
---
Koketso Ramoshebi
---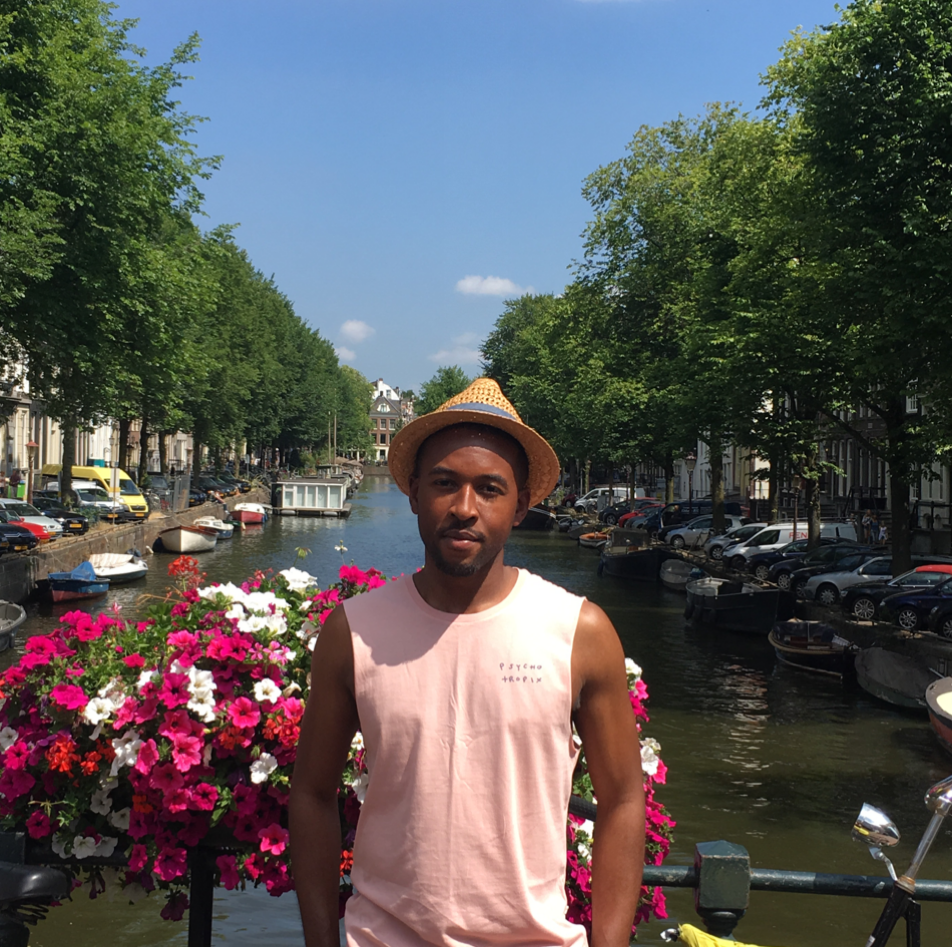 Kwabena Nyanteh
---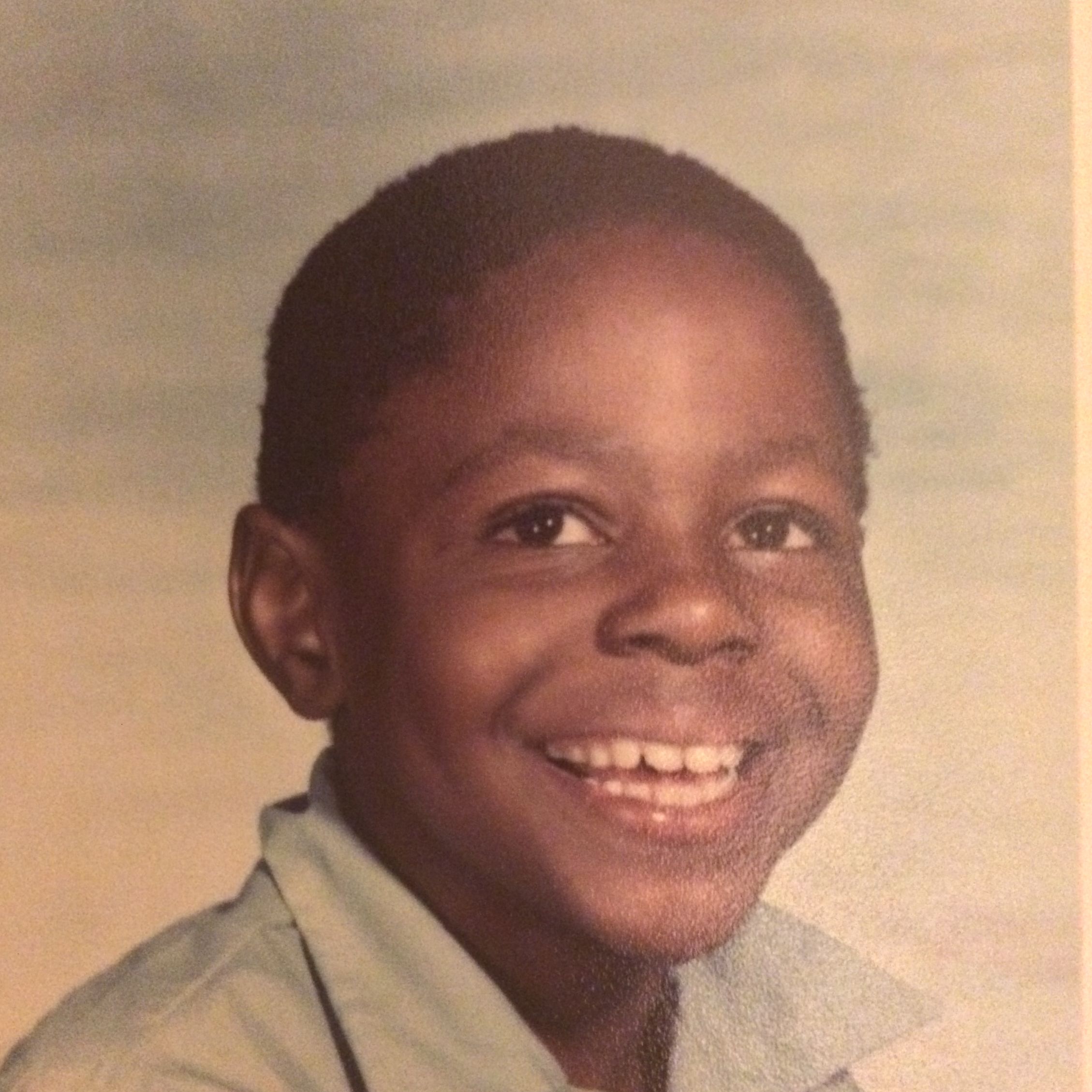 Kwanele Letlaka
---
Lebogang Dube
---
Lebogang Garcia Sindane
---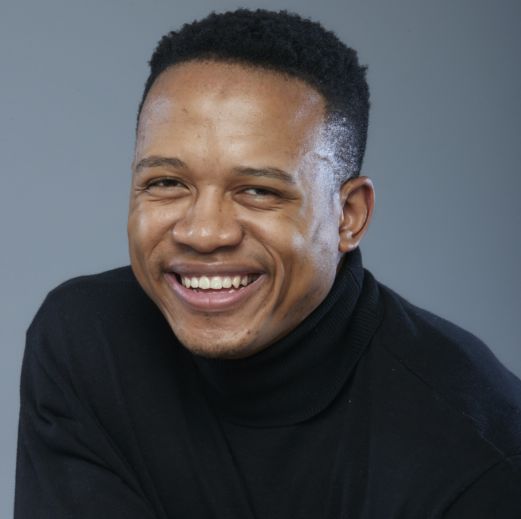 Lehasa Moloi
---
Lehlohonolo Siwundla
---
Lejone Malokotsa
---
Leonard Horn
---
Lorenzo Isaacs
---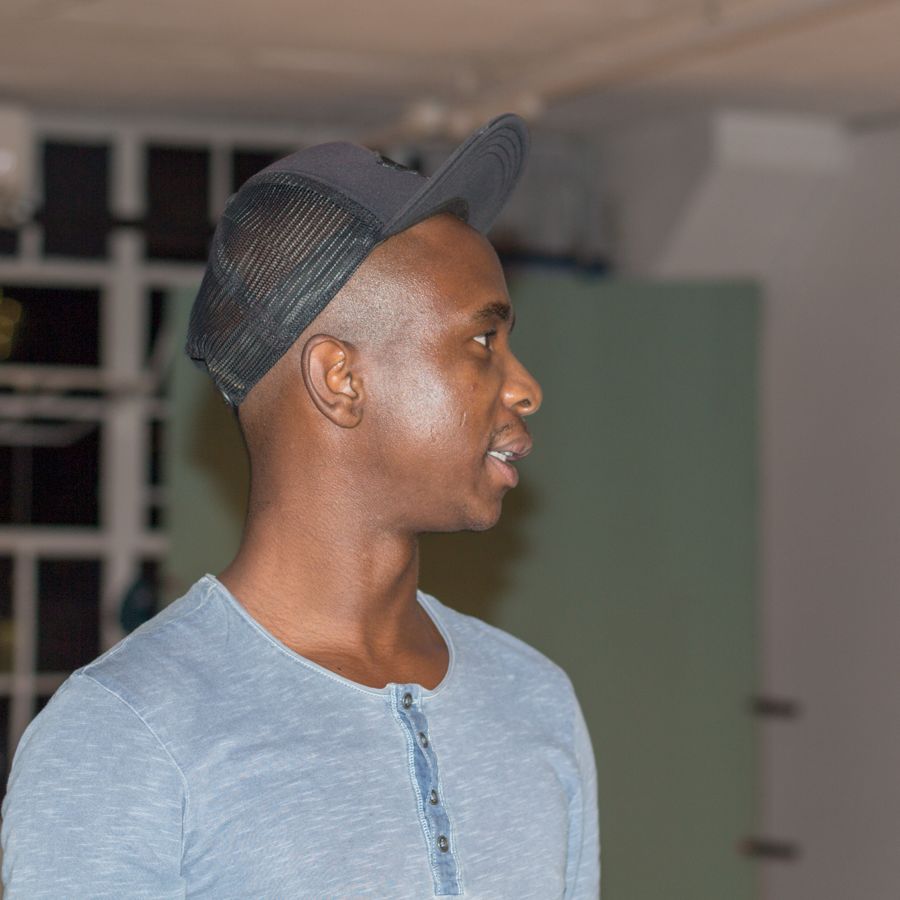 Lucky Lugogwana
---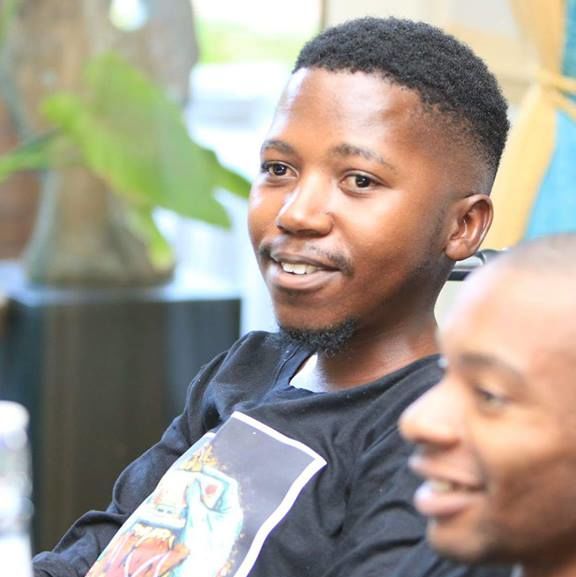 Lucky Shabalala
---
Lucky Vele
---
Luis De Sousa
---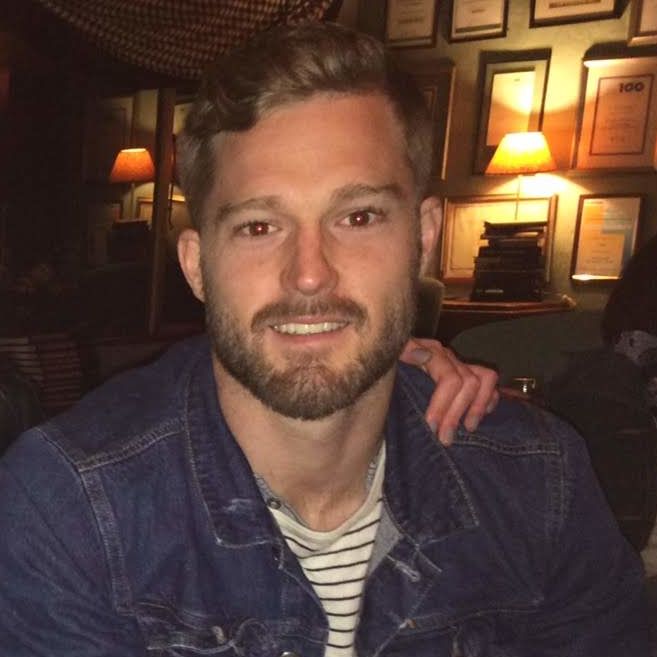 Luke Riding
---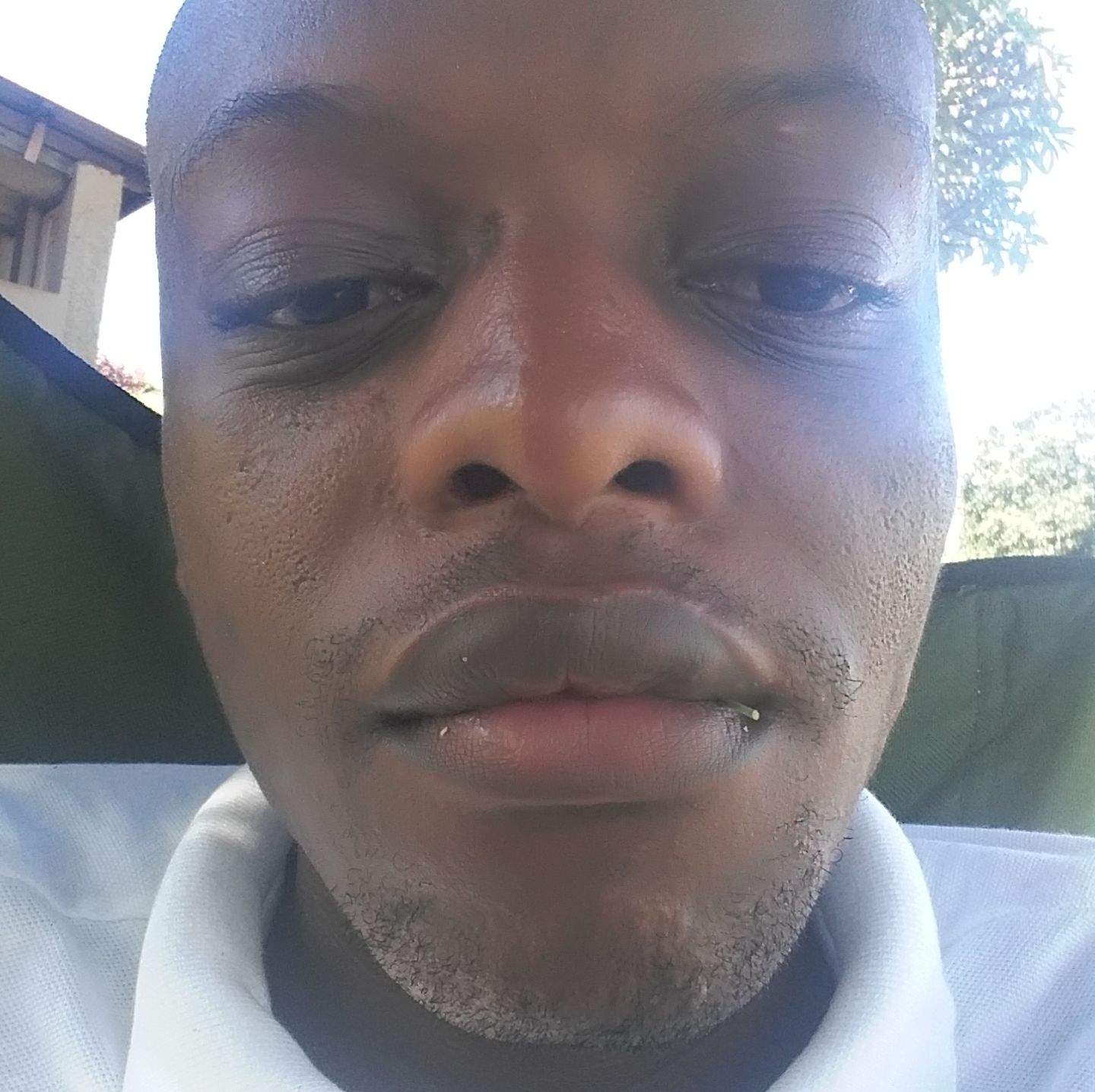 Lungani Dlamini
---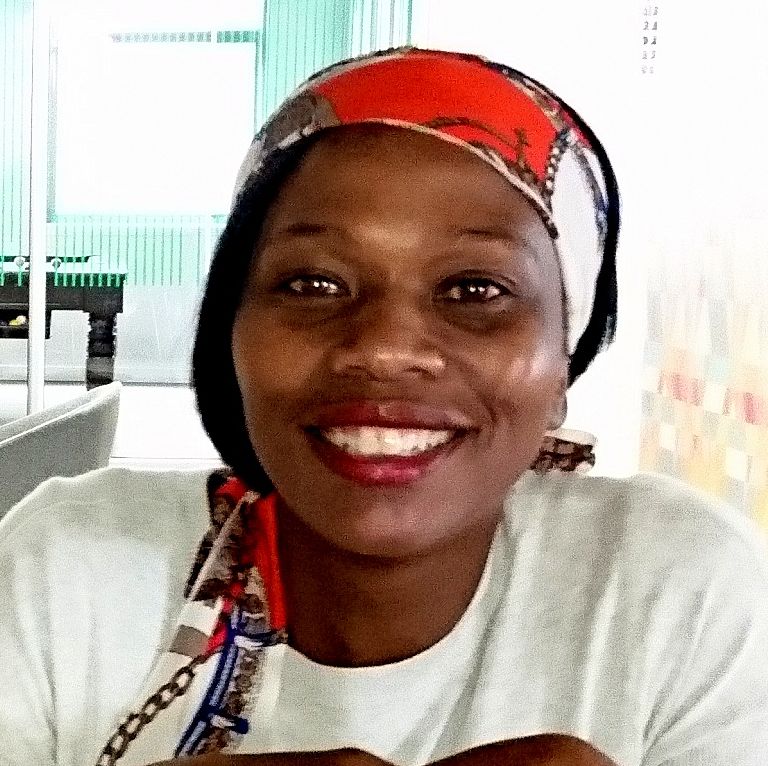 Lungelwa Tyali
---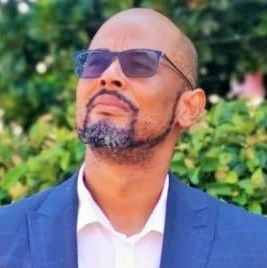 Luthando Makinza
---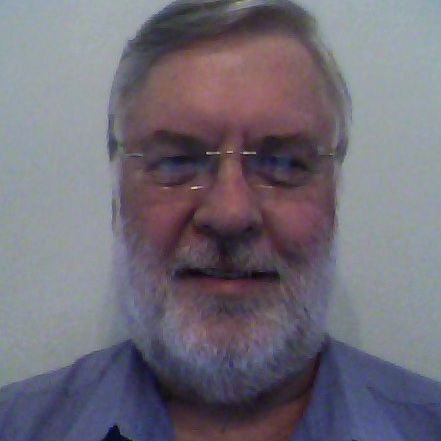 Luther Diedericks
---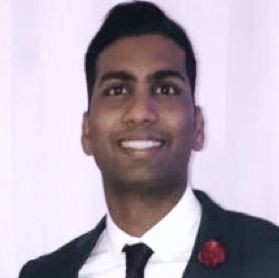 Lynton Naicker
---
Mabatho Elizabeth Kgariya
---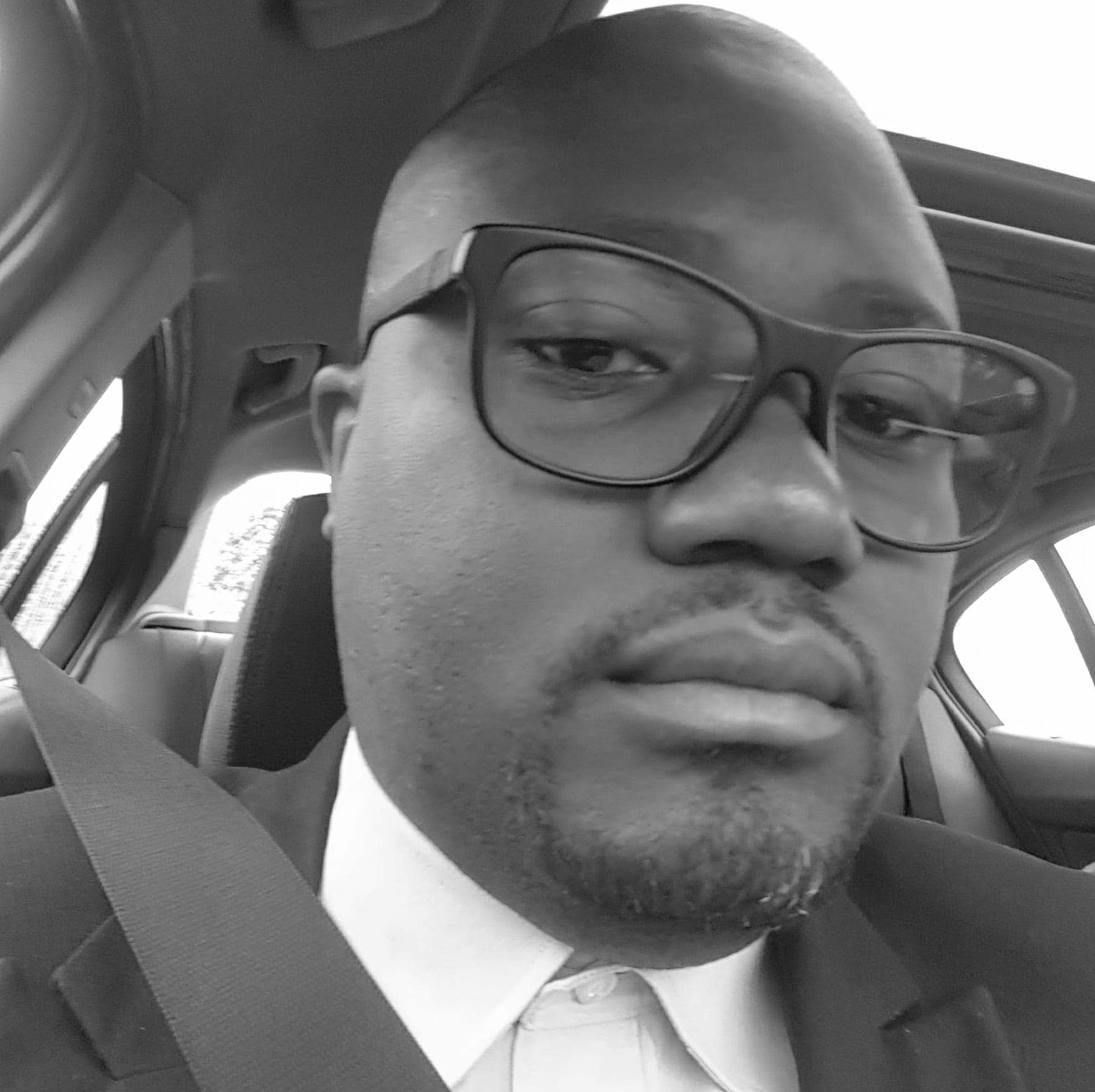 Mac Donald Mbili
---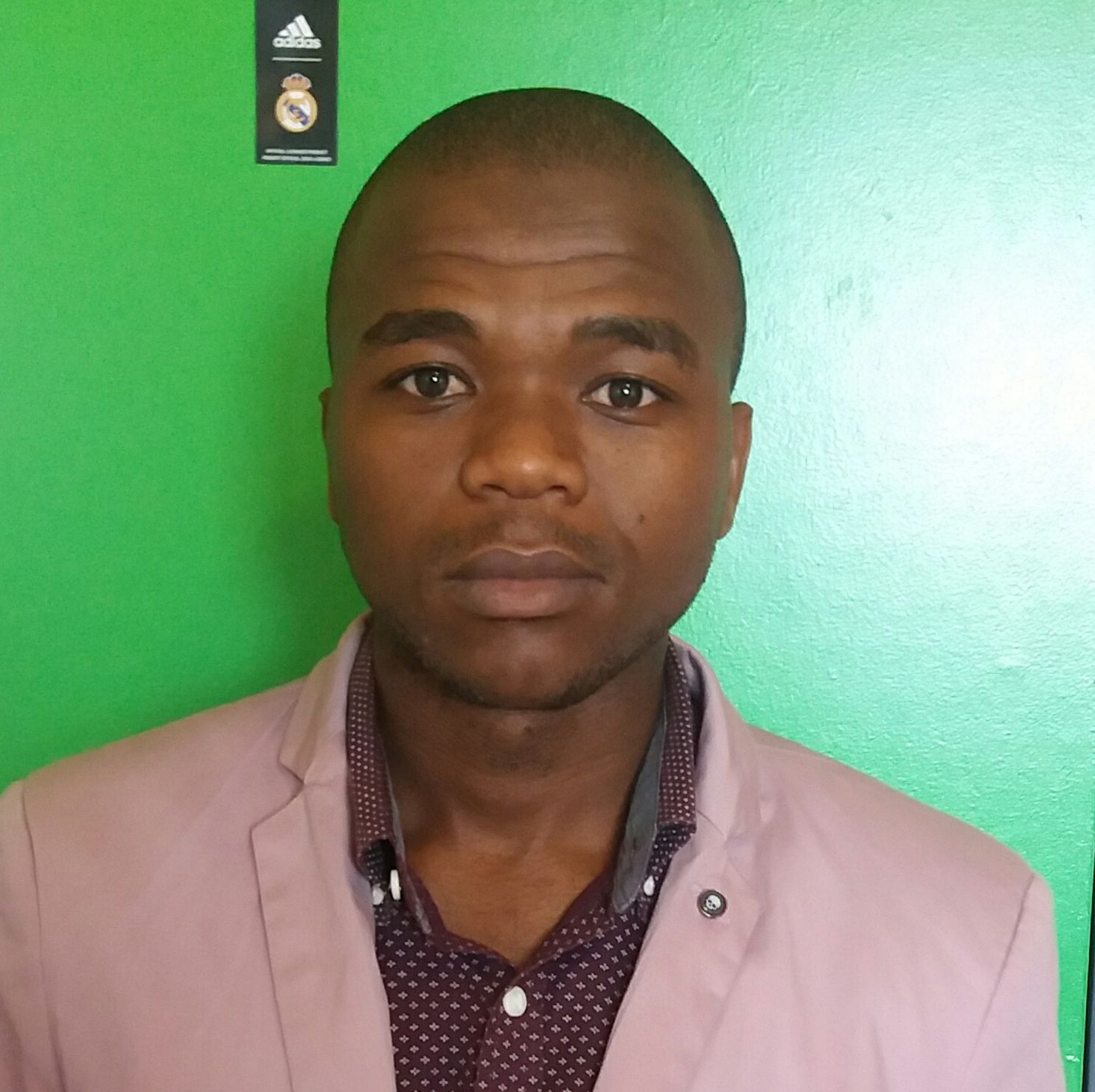 Machule Hopu
---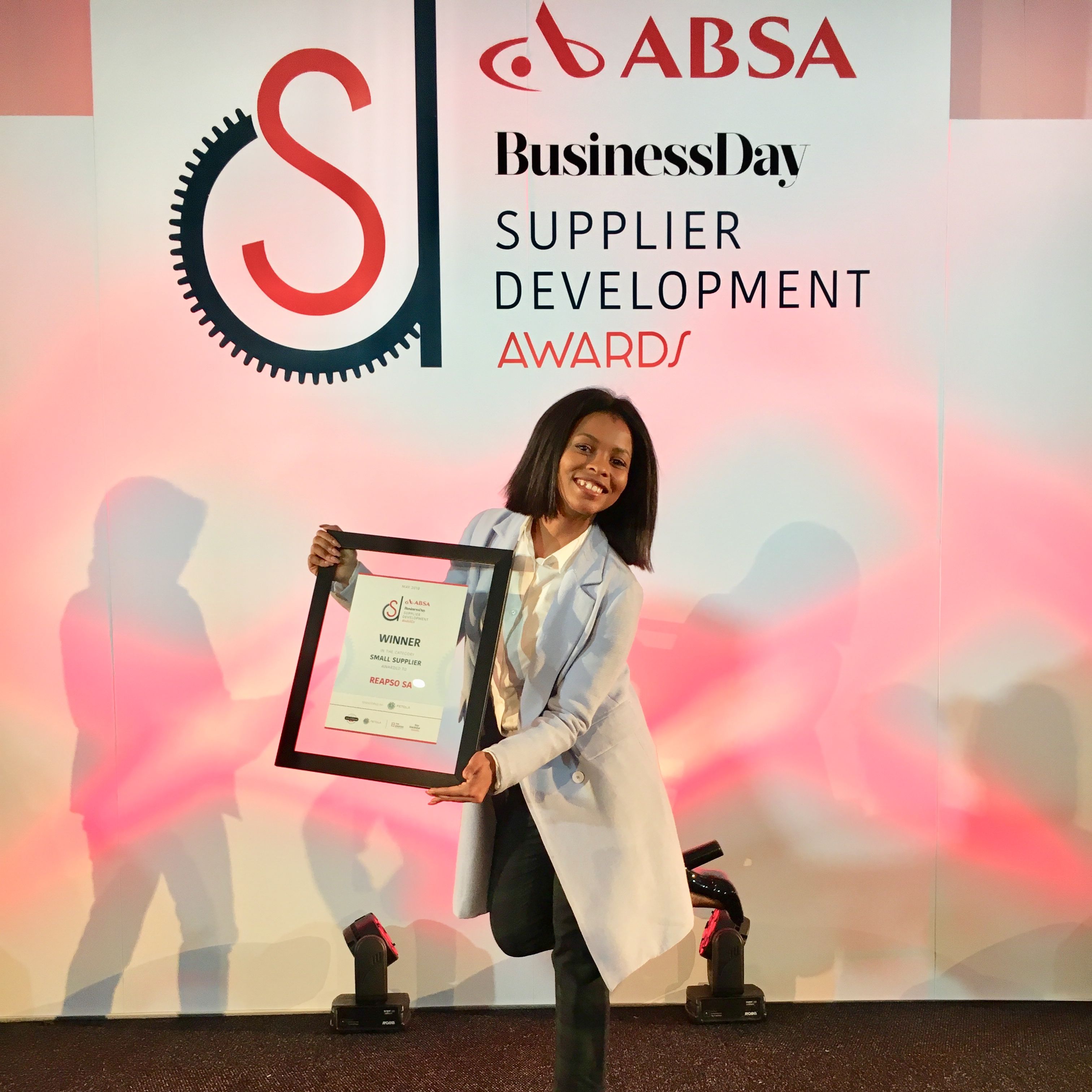 Mahlatsi Mashile
---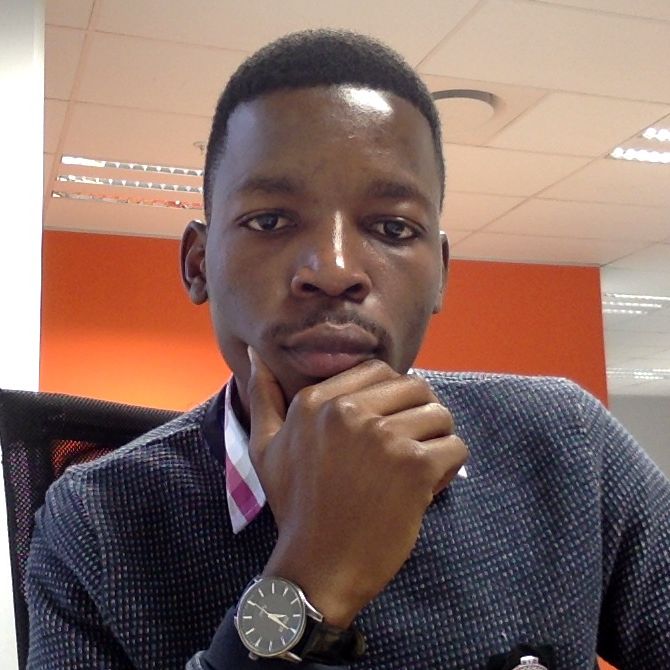 Malakia Phooko
---
Malebo Sibanda
---
Manesh Nagar
---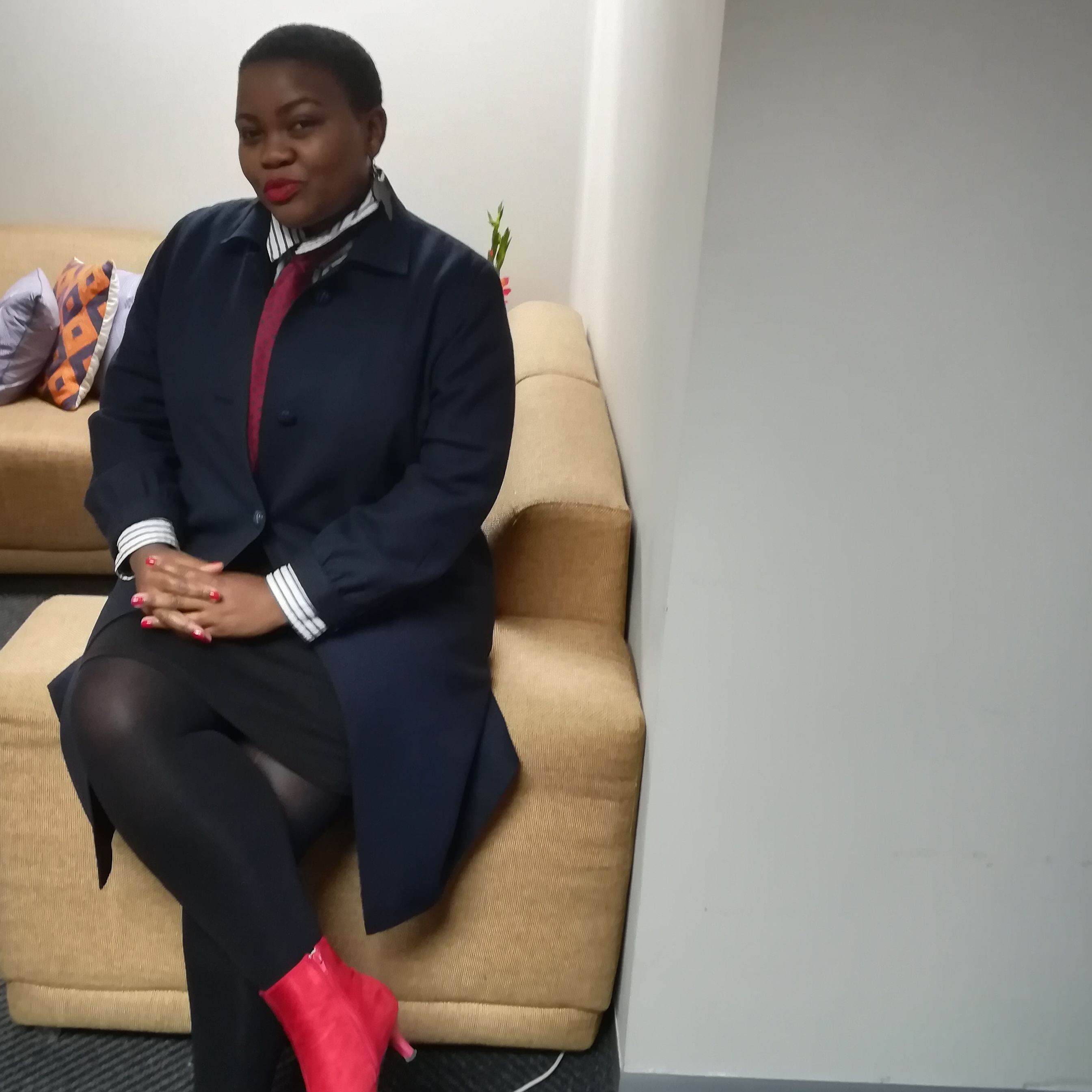 Mapule Maema
---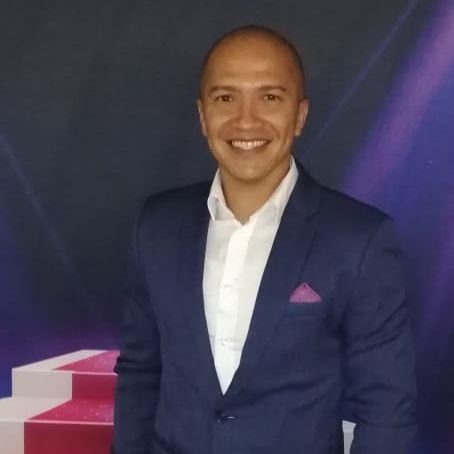 Mario Roos
---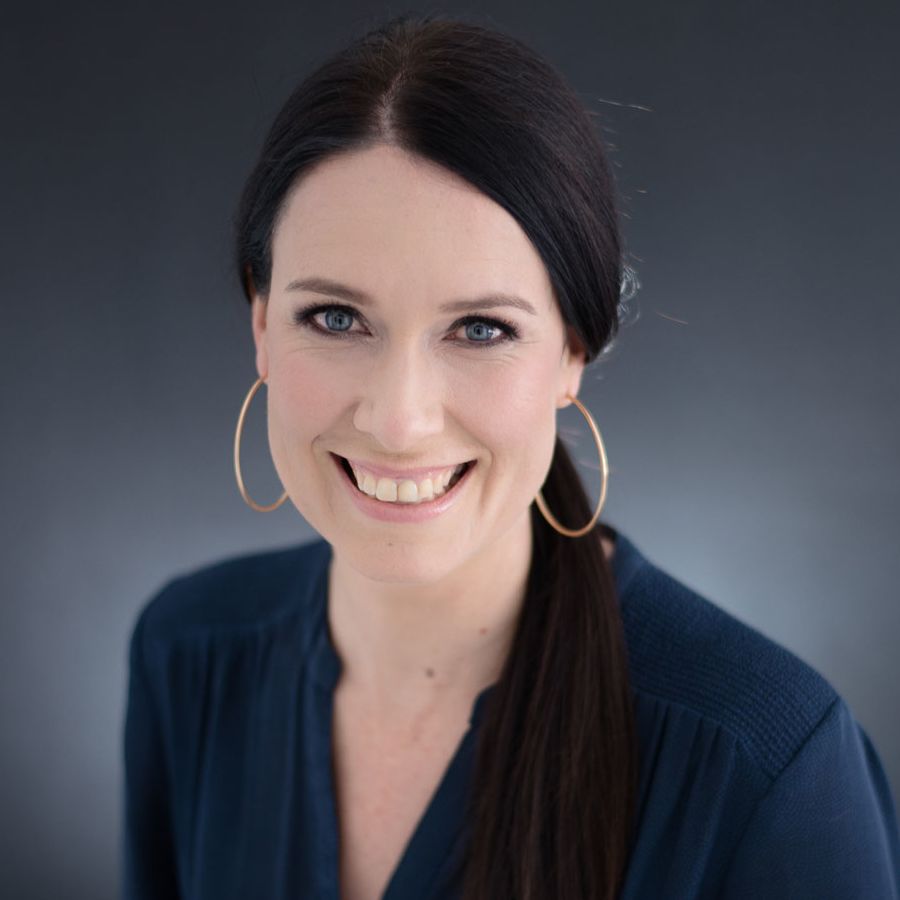 Marnhe Du Plooy
---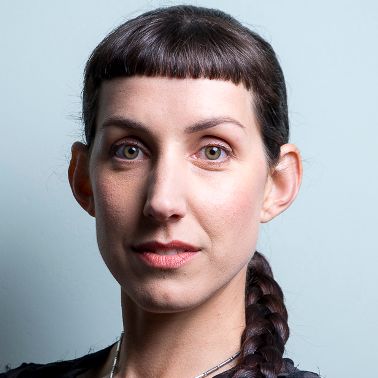 Mary J Fourie
---
Matthew Henshall
---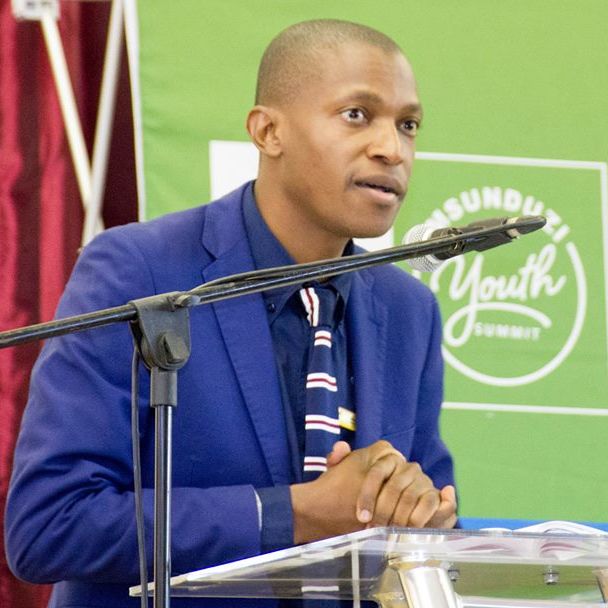 Maxwell Sabelo Thusi
---
Mduduzi Dube
---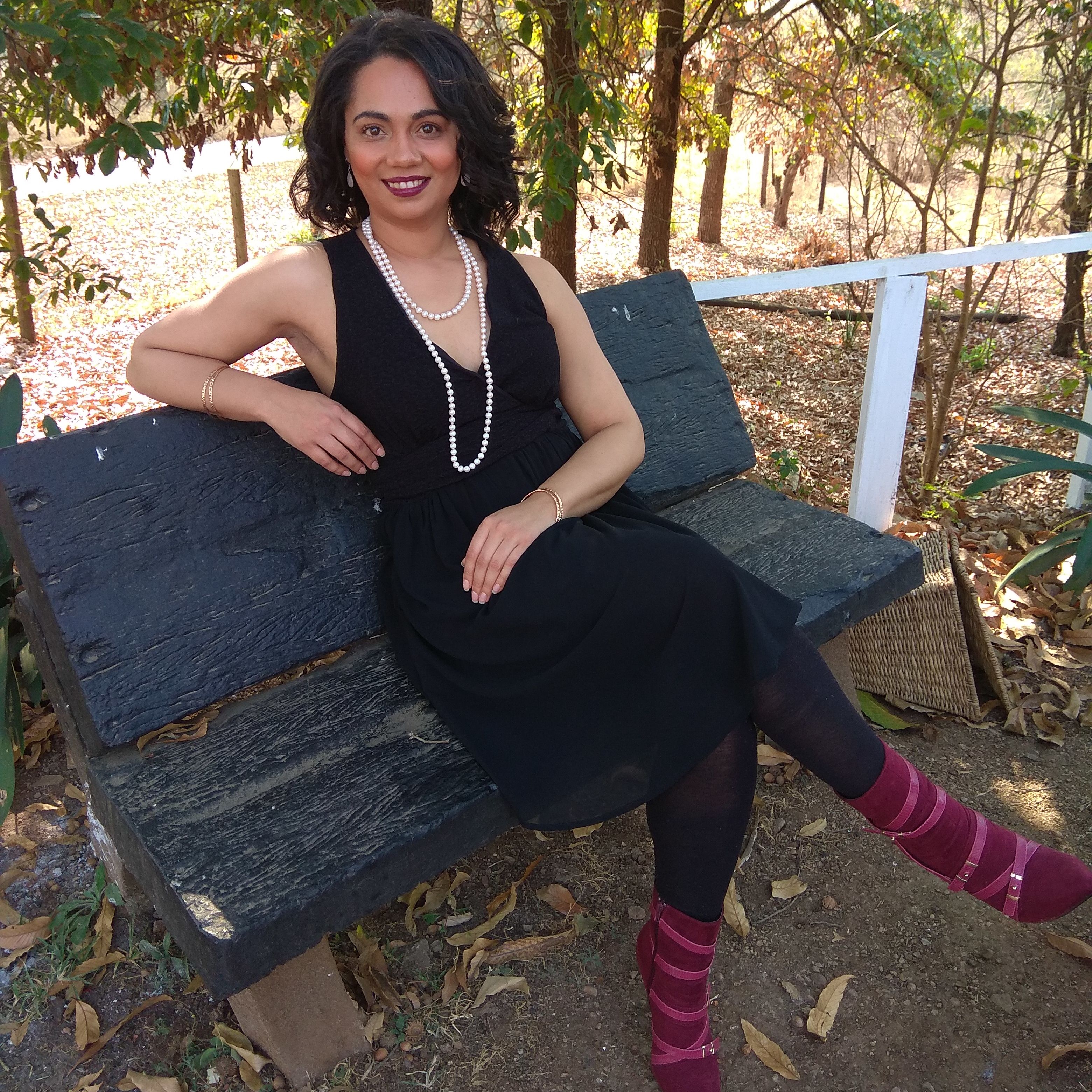 Michelle Lingham
---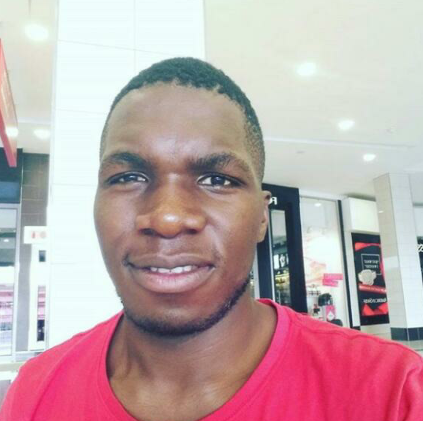 Mlungisi Dlamini
---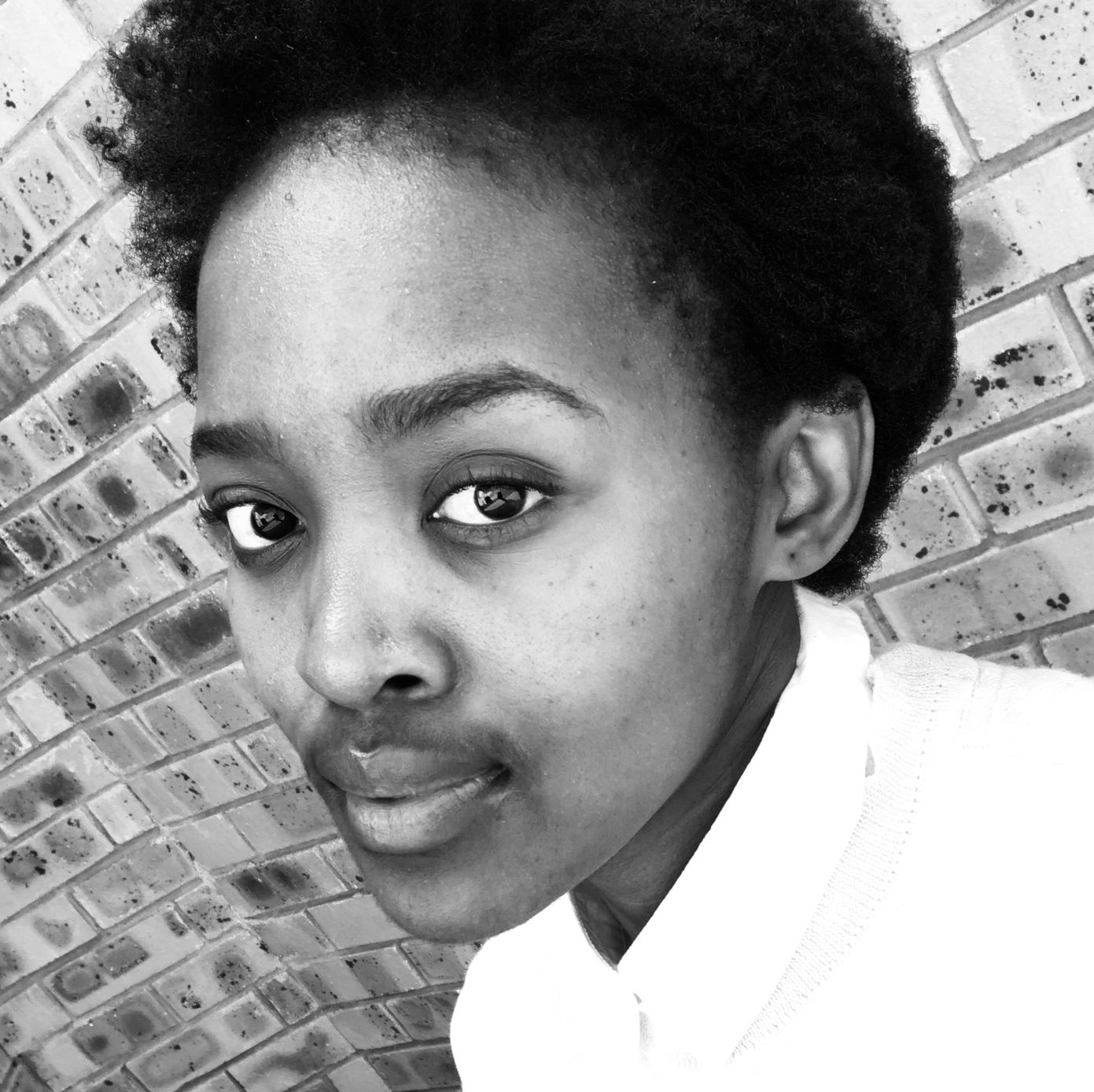 Mmakwena Themane
---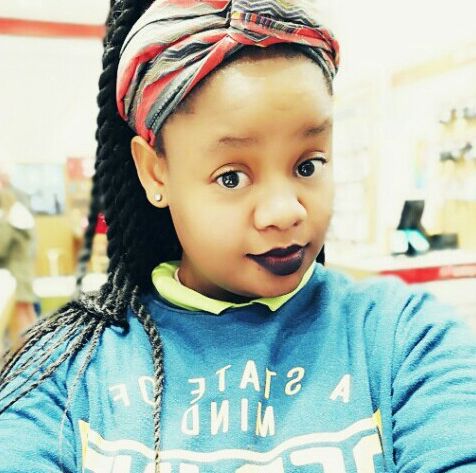 Mmathapelo Mahlobogana
---
Mohamed Reza Rawoot
---
Mohammed Saloojee
---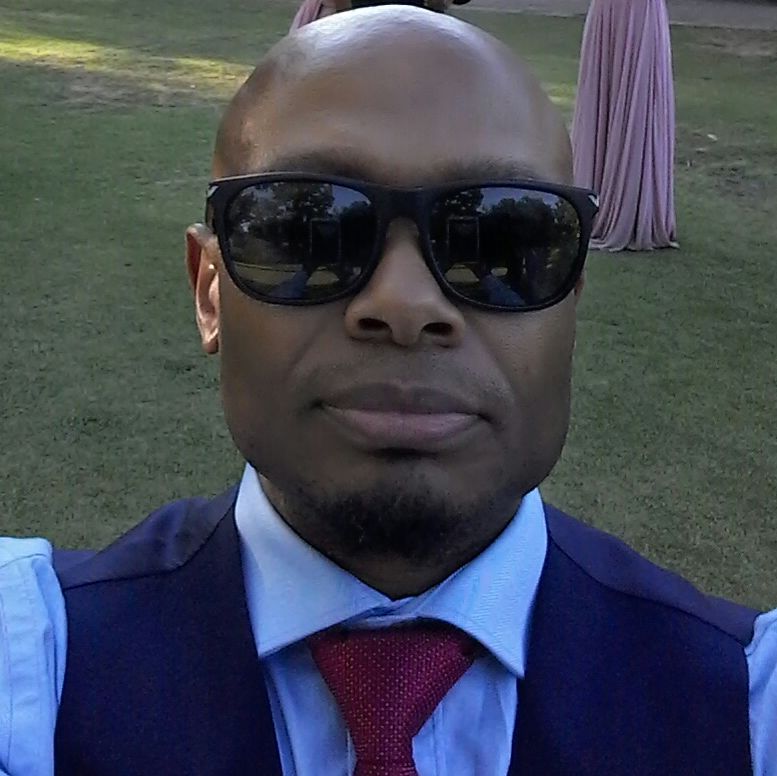 Mokone Shopo
---
Monali Kamffer
---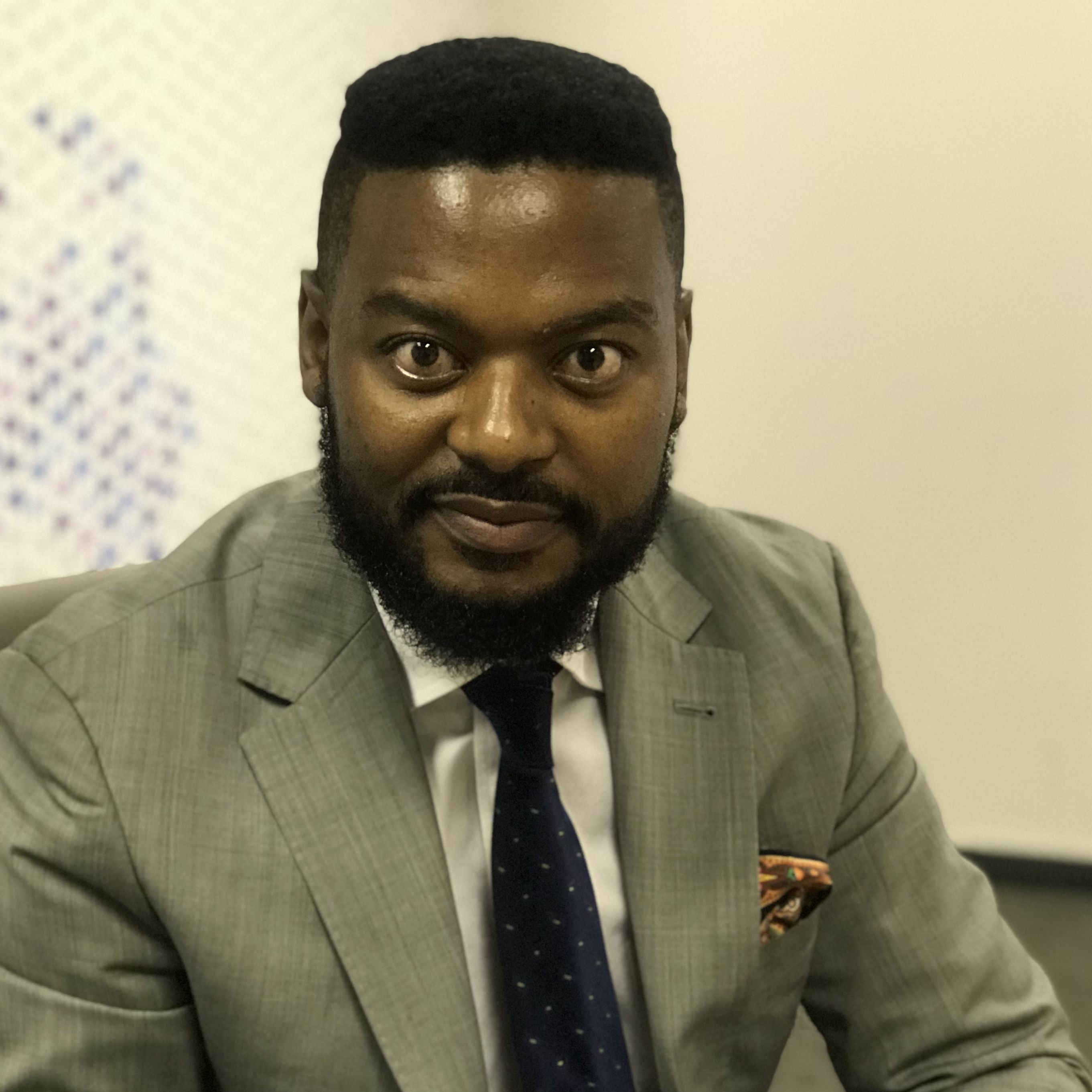 Morero Moloi
---
Mthokozisi Njapha
---
Mudzanani Humbulani
---
Muhammad Jhaveri
---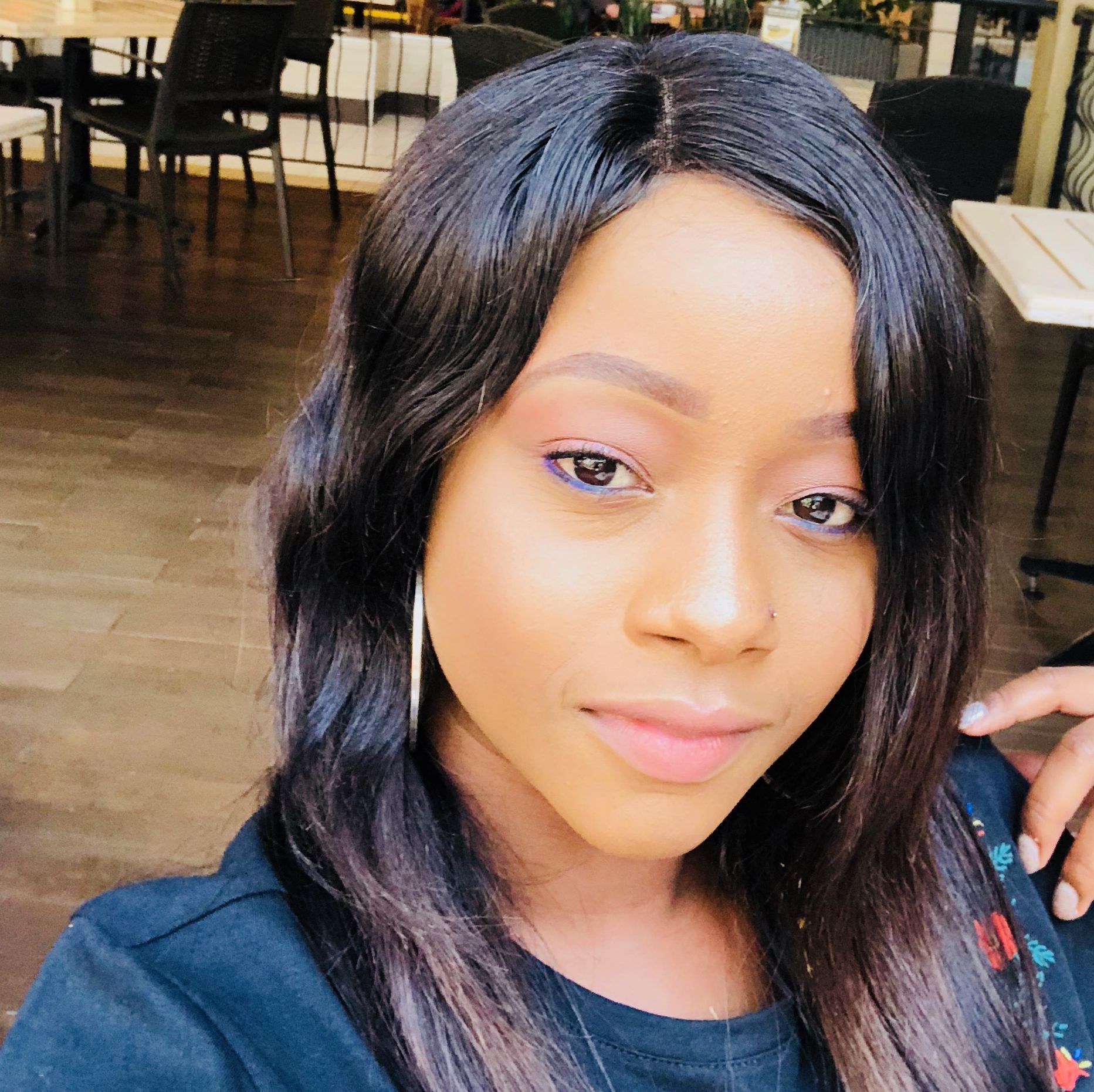 Mukundi Muladi
---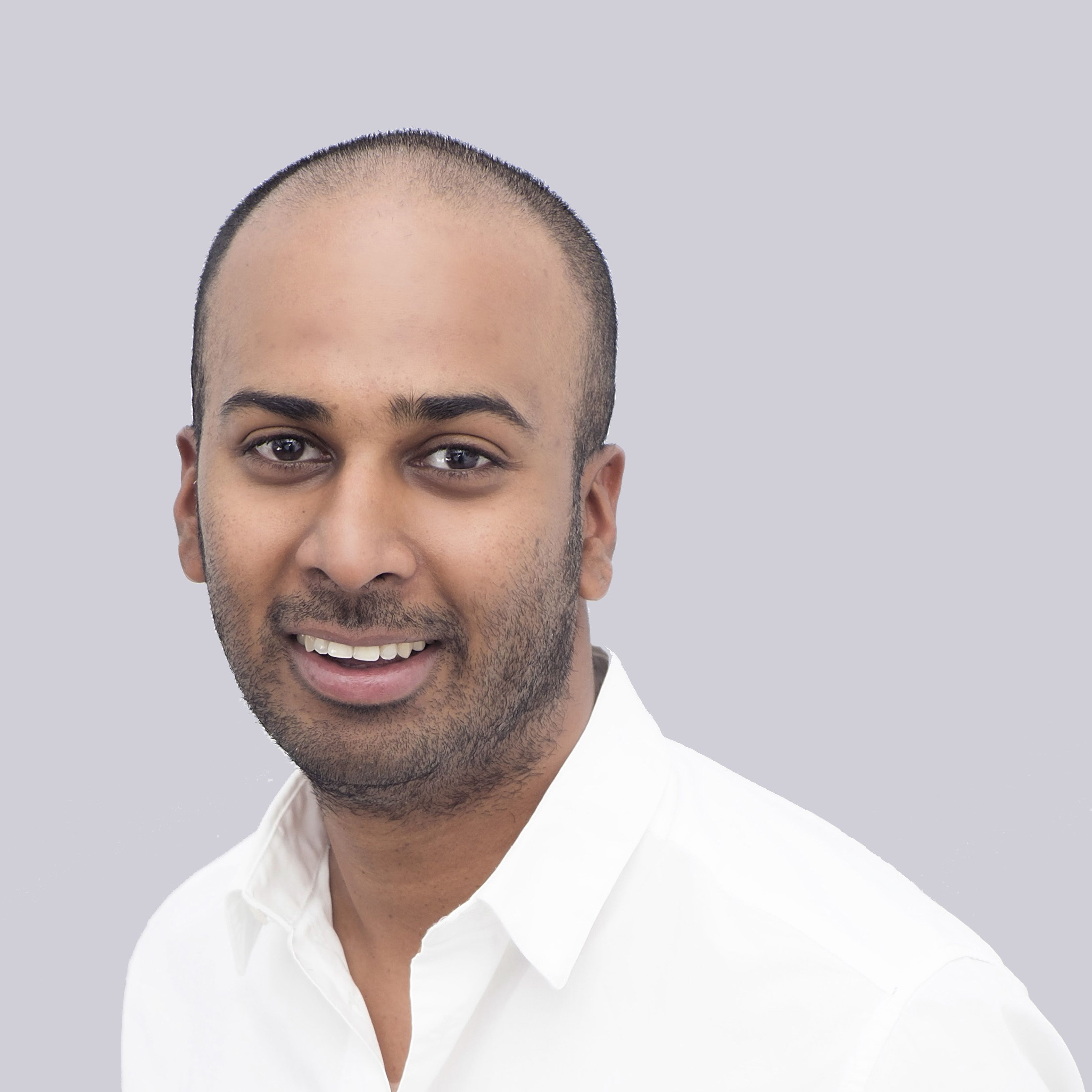 Murali Naidu
---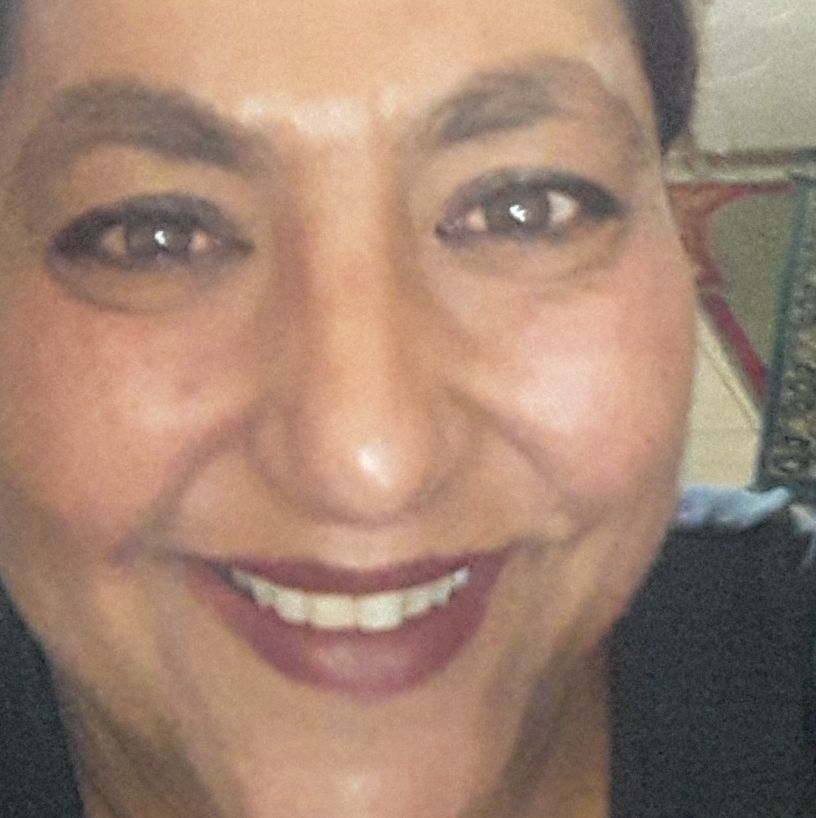 Mureeda Kara
---
Murray Charter
---
Mzwandile Soldaat
---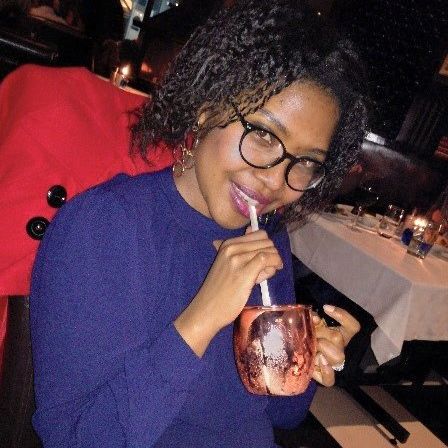 Nadia Pieterse-Plaatjies
---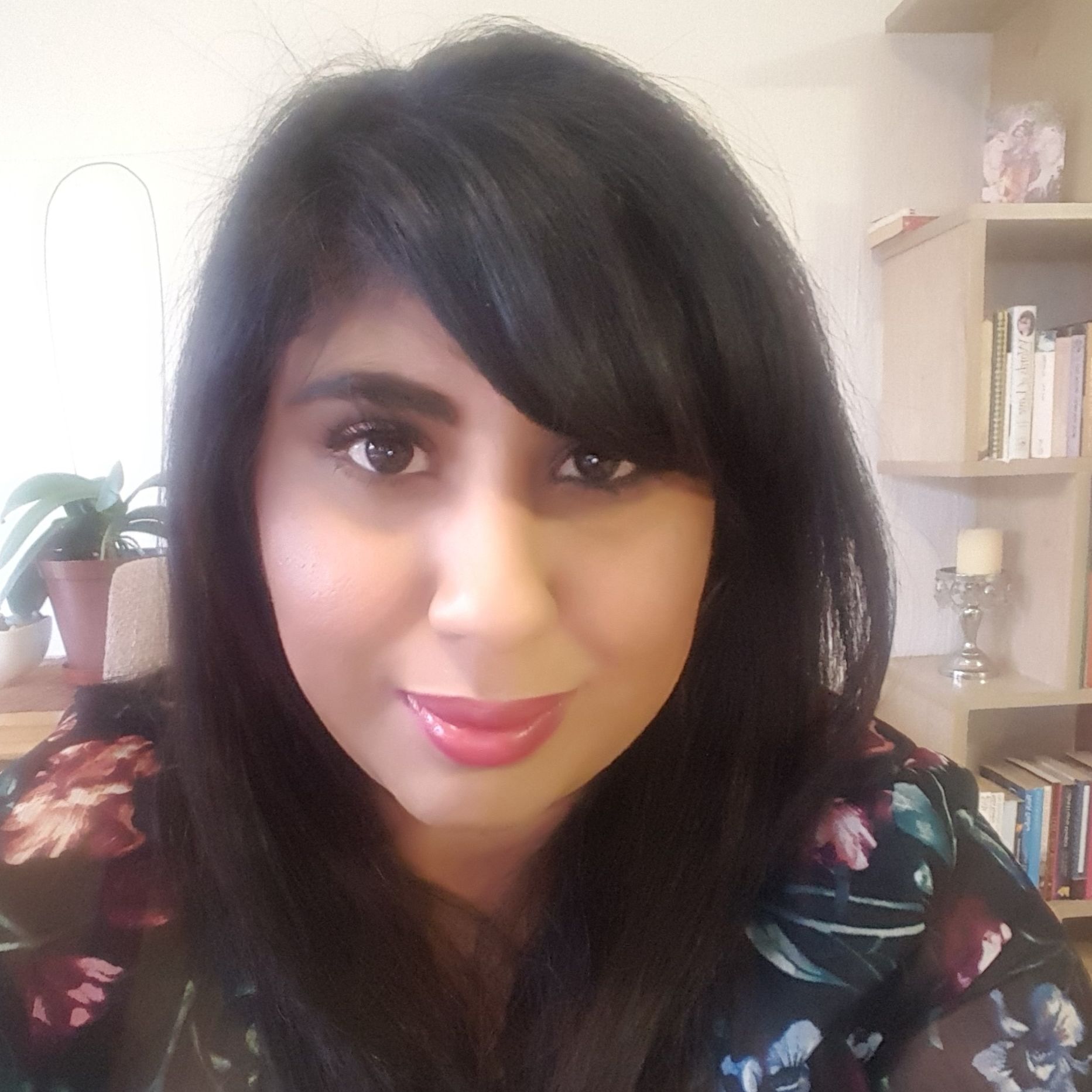 Natasha Marhye
---
Ndamulelo Lidovho
---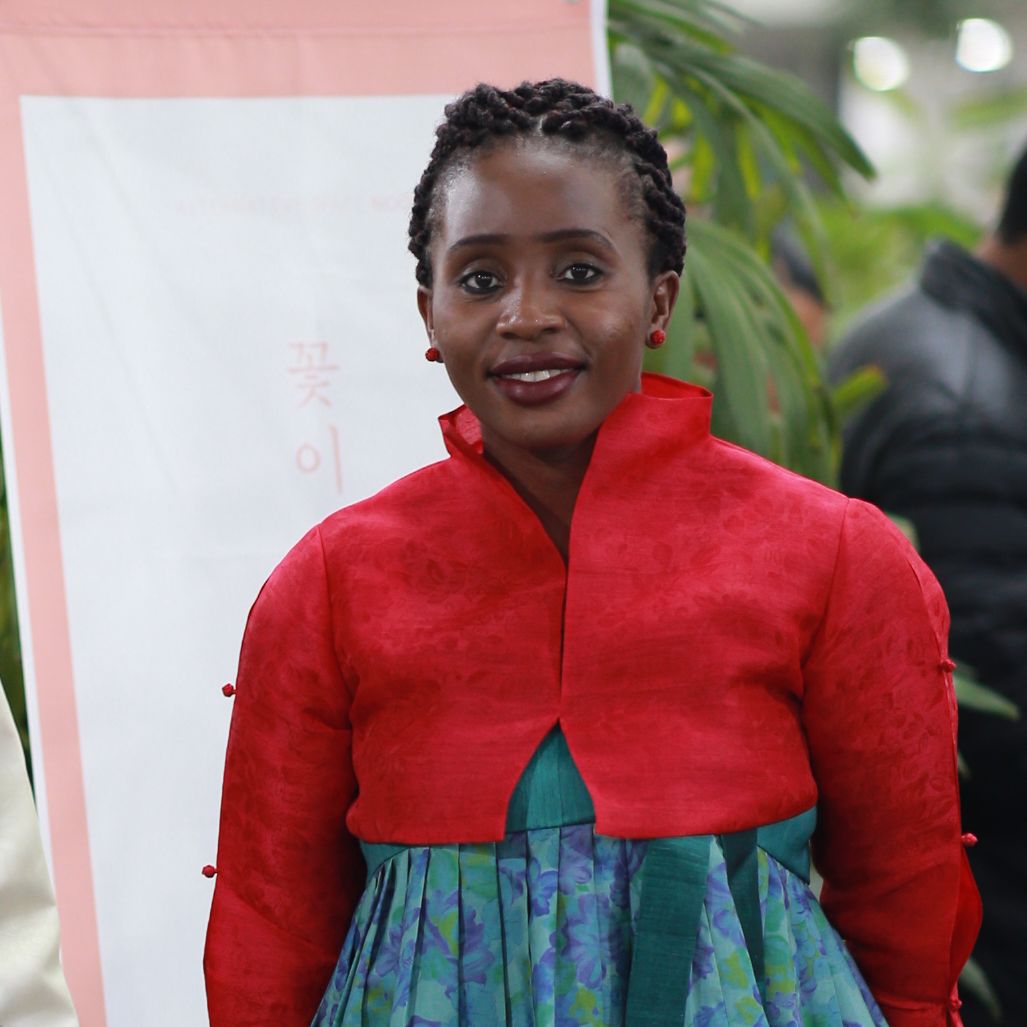 Ndingoho Manzini
---
Ndumiso Gift Shabalala
---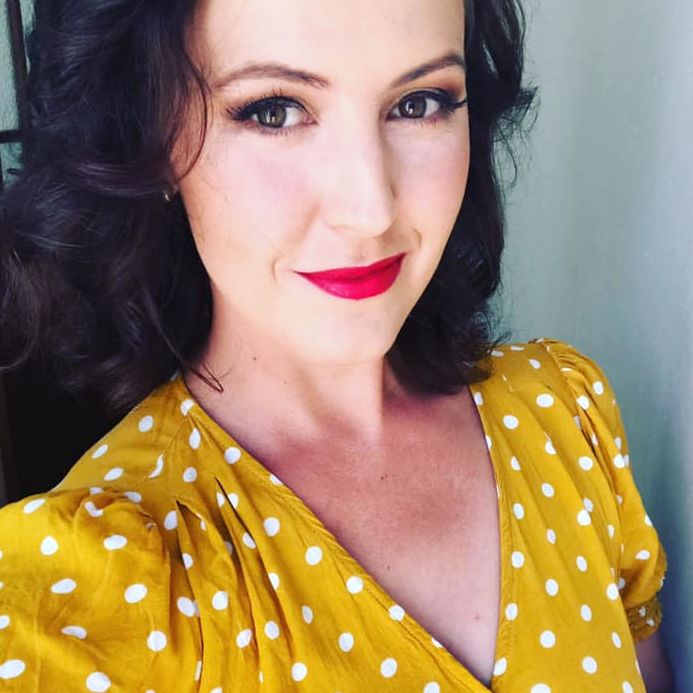 Nelani Van Zyl
---
Mussa Mpelepele
---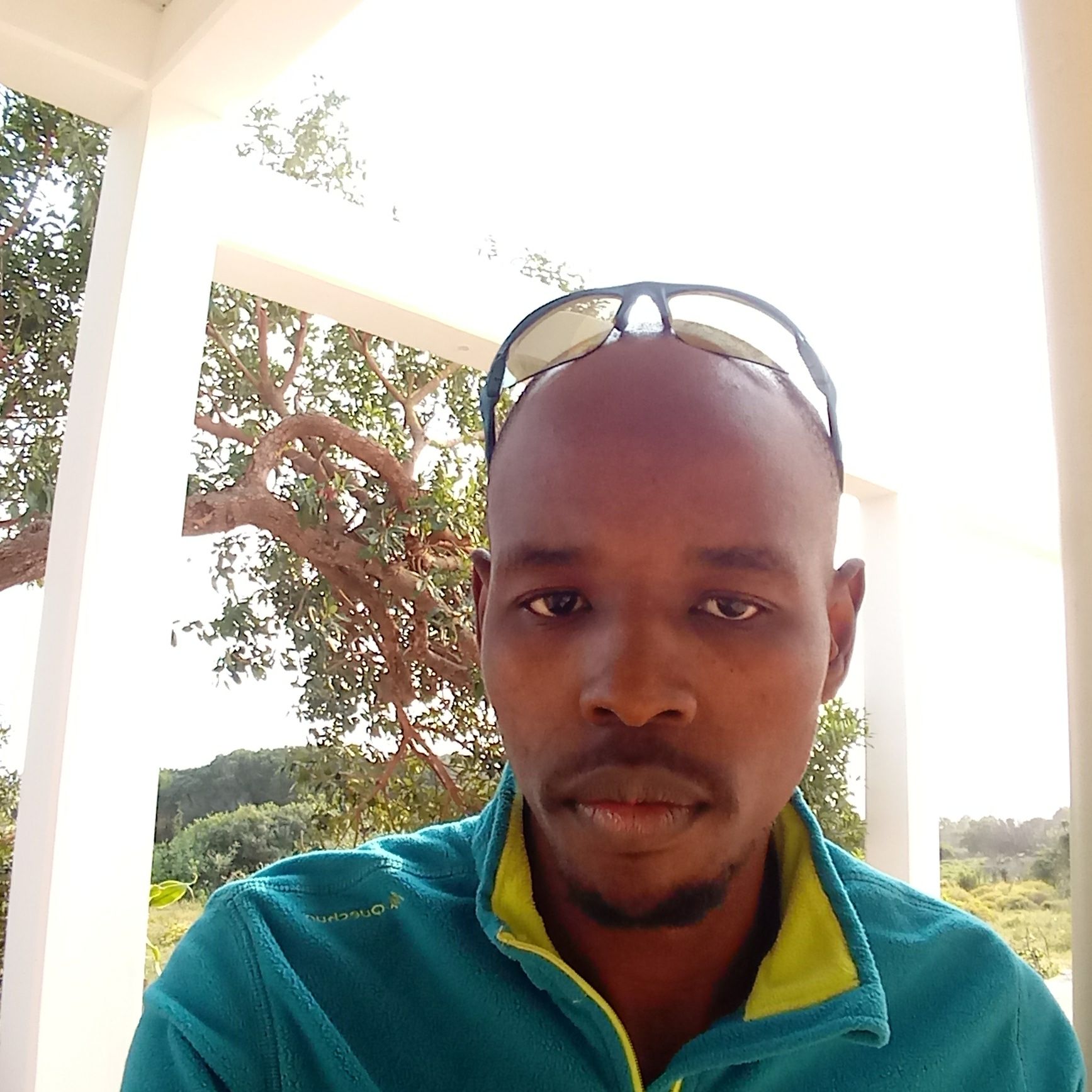 Nhlanhla Mdletshe
---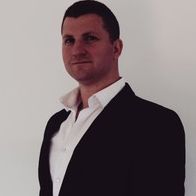 Nico Campher
---
Nkosana Mtimkulu
---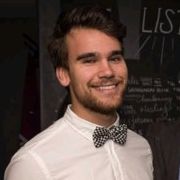 Nikolaas Dreyer
---
Nishanth Parus
---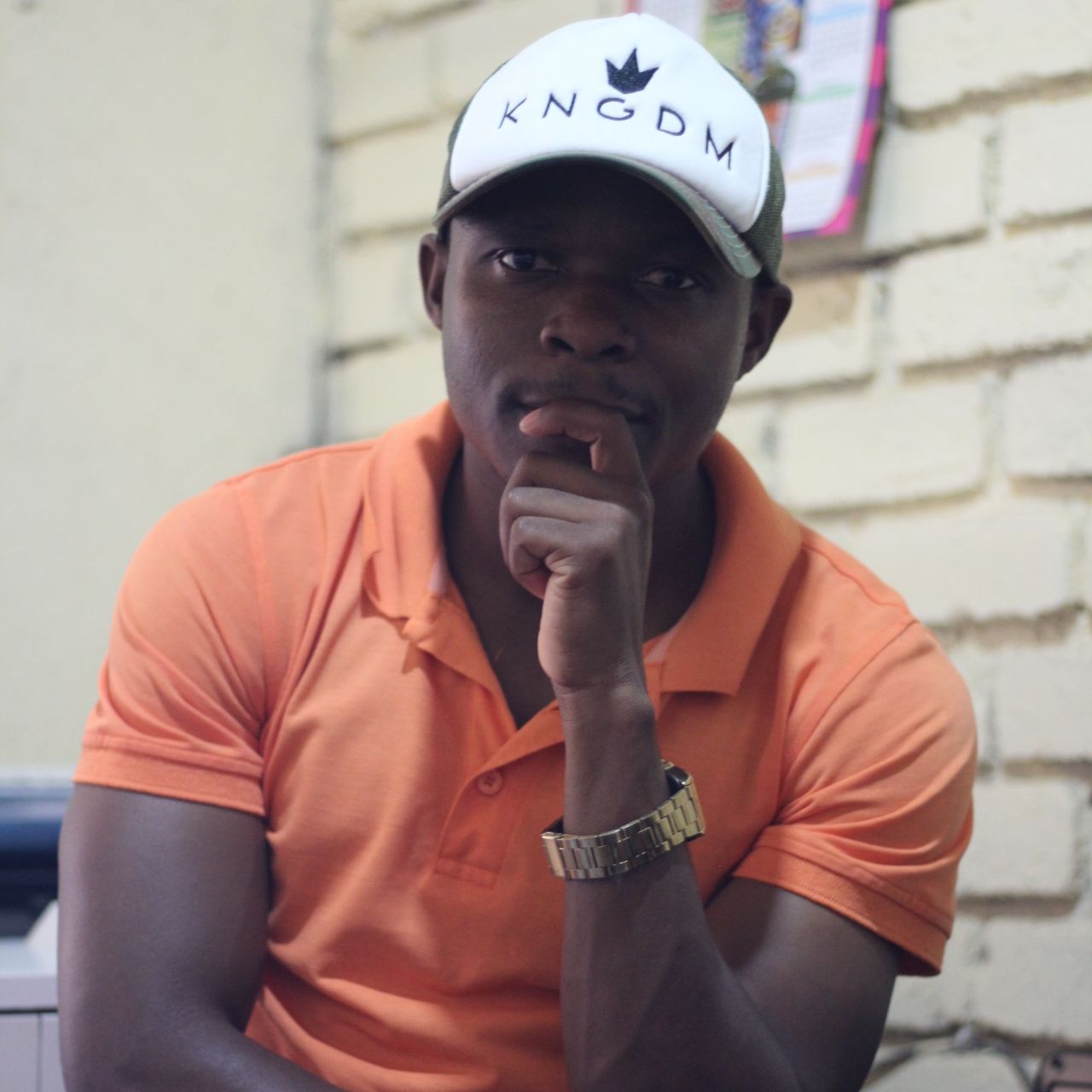 Nkosinathi Thabethe
---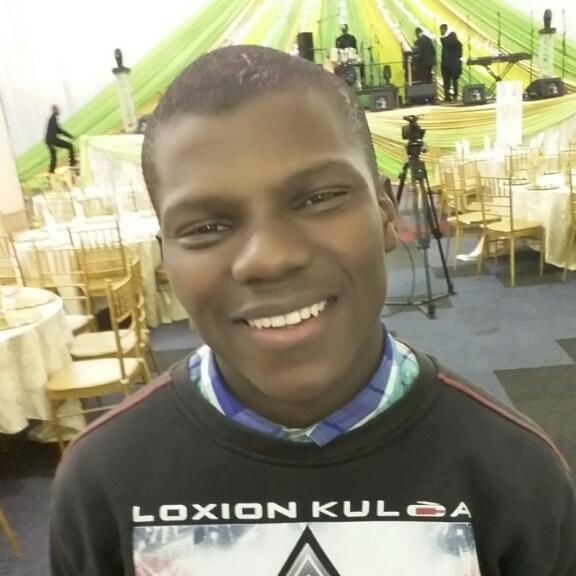 Nkosingiphile Mvubu
---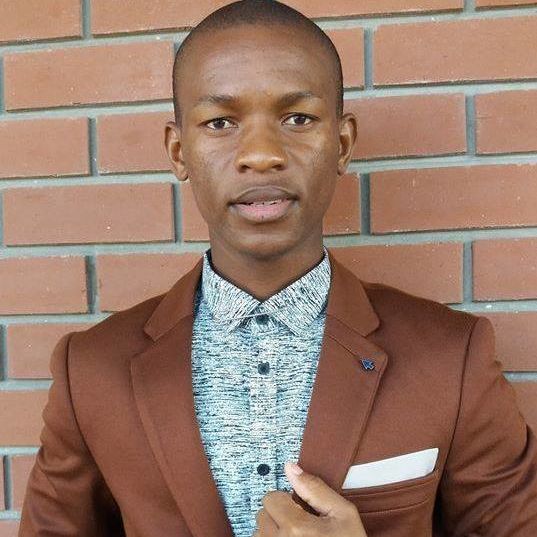 Nkululeko Sthabiso Mbatha
---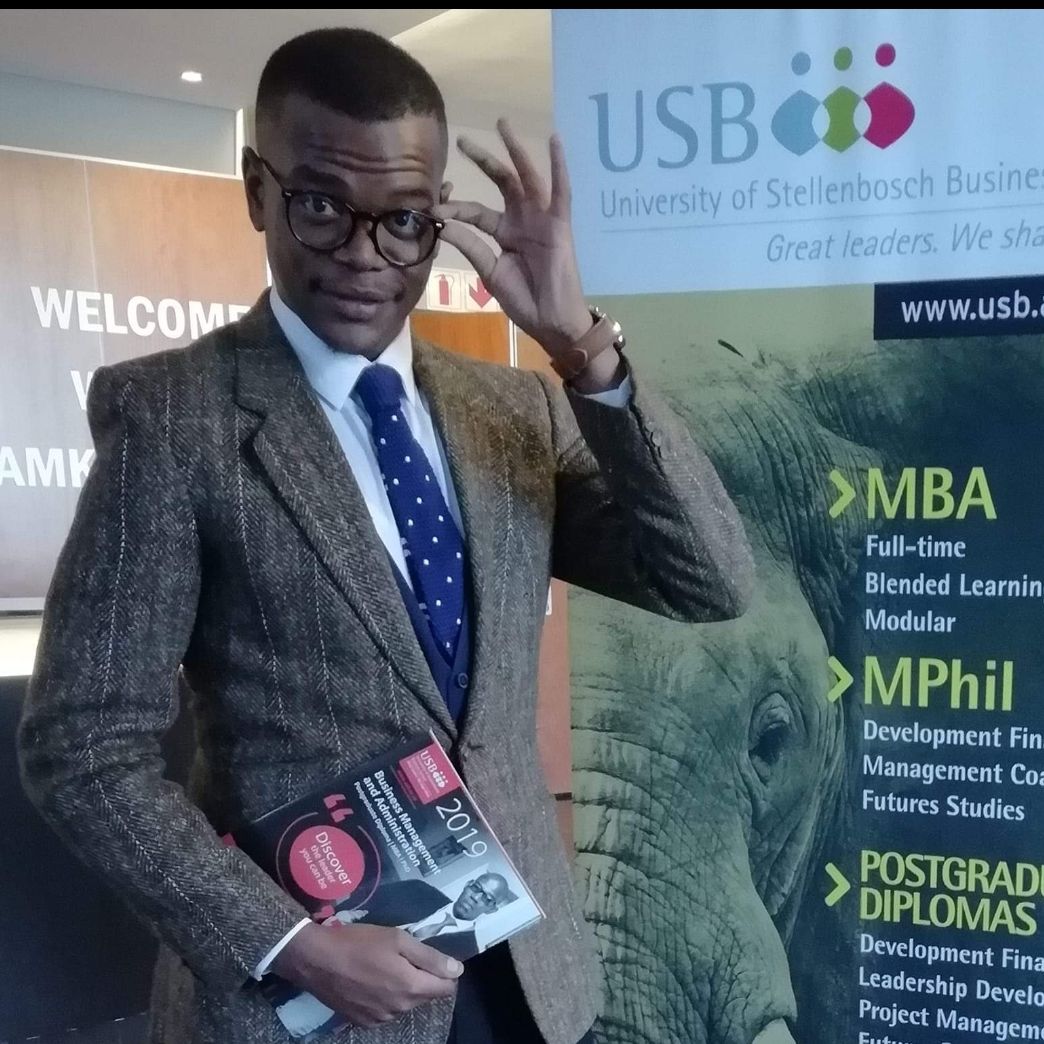 Nkumbuzo Nkonyana
---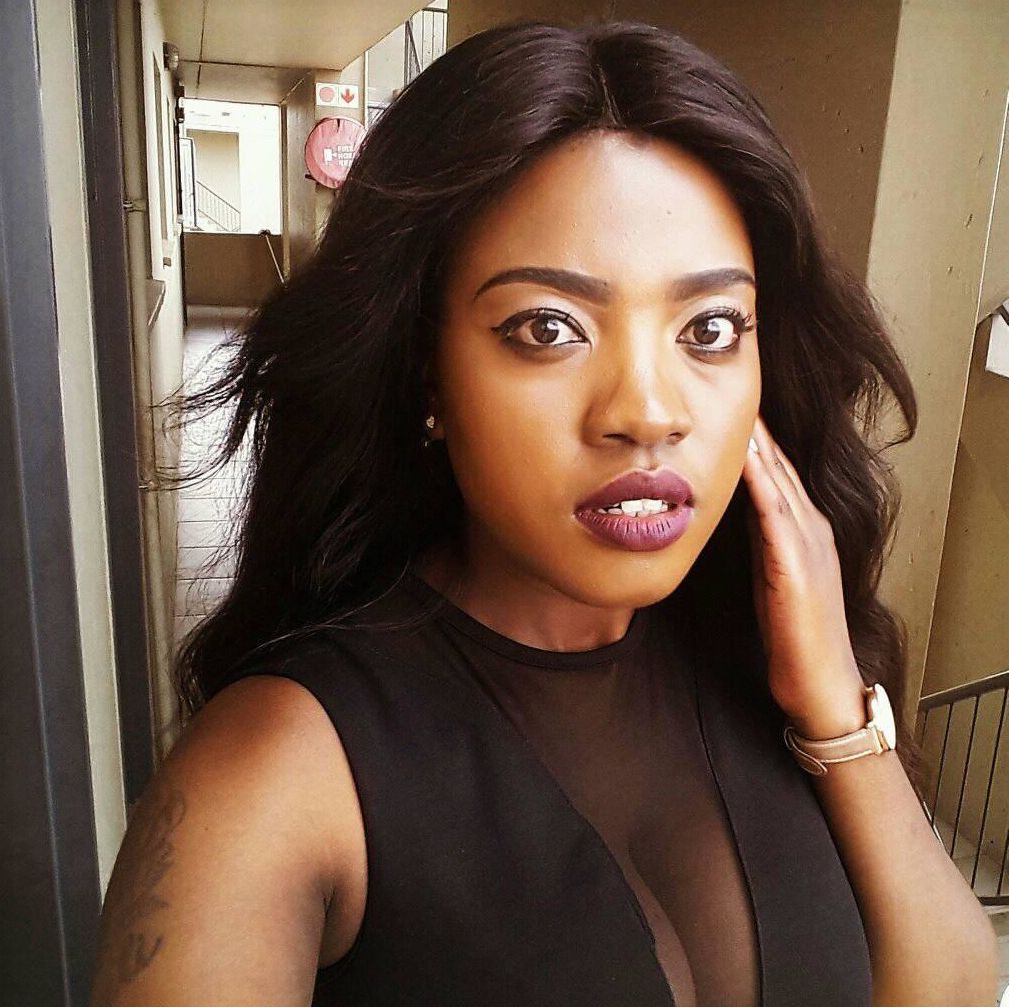 Nobunhle Mathonsi
---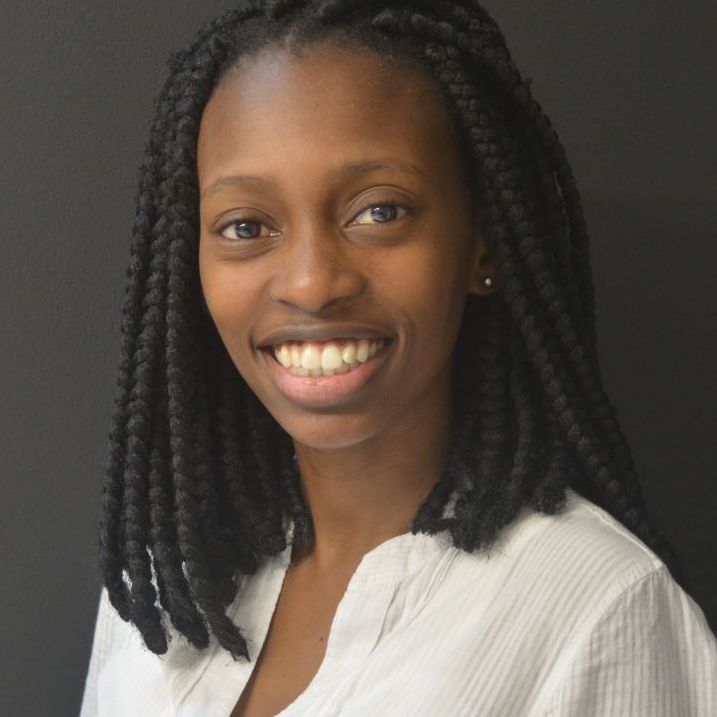 Nolwazi Mnqayi
---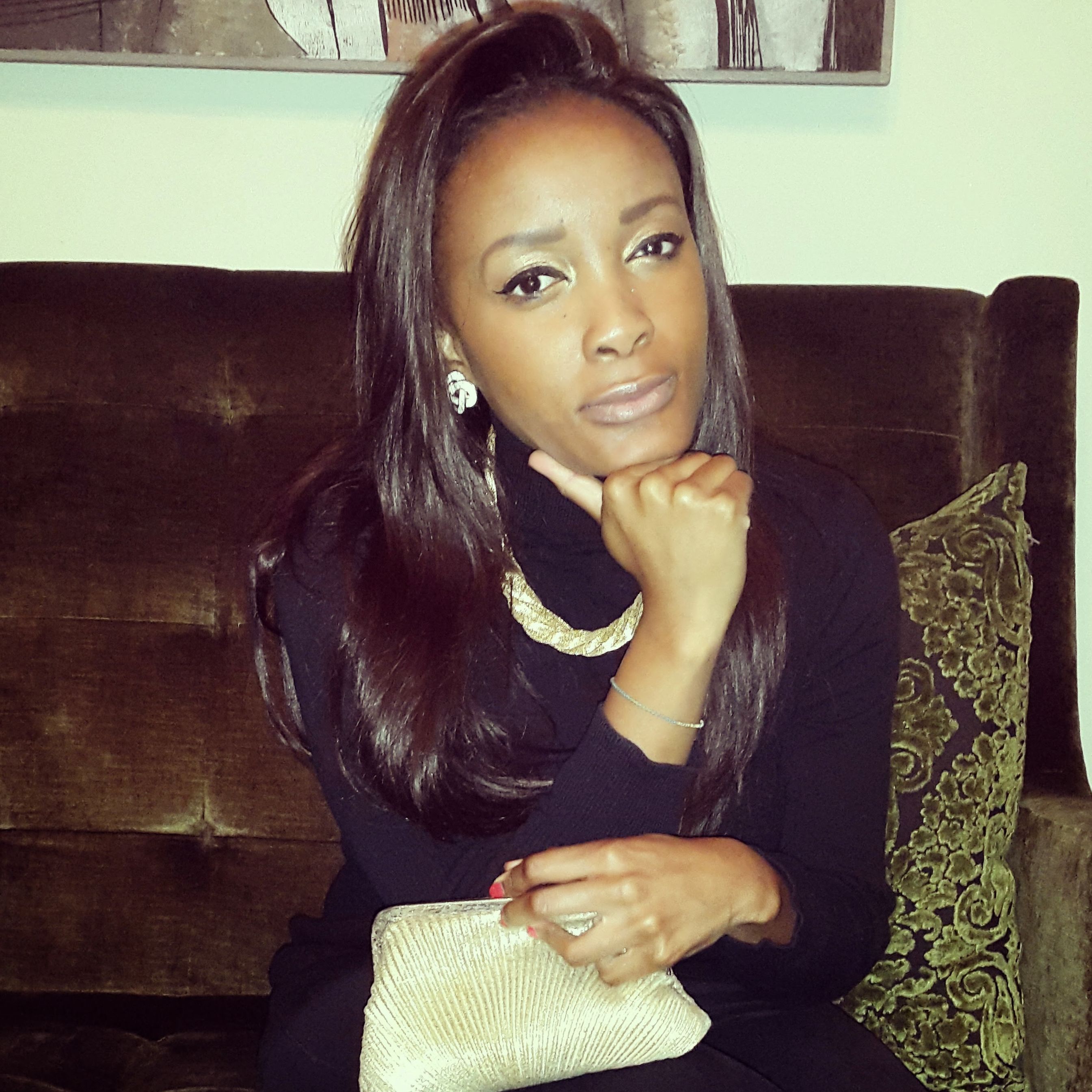 Nompikazi Mokgatle
---
Nompumelelo Moganedi
---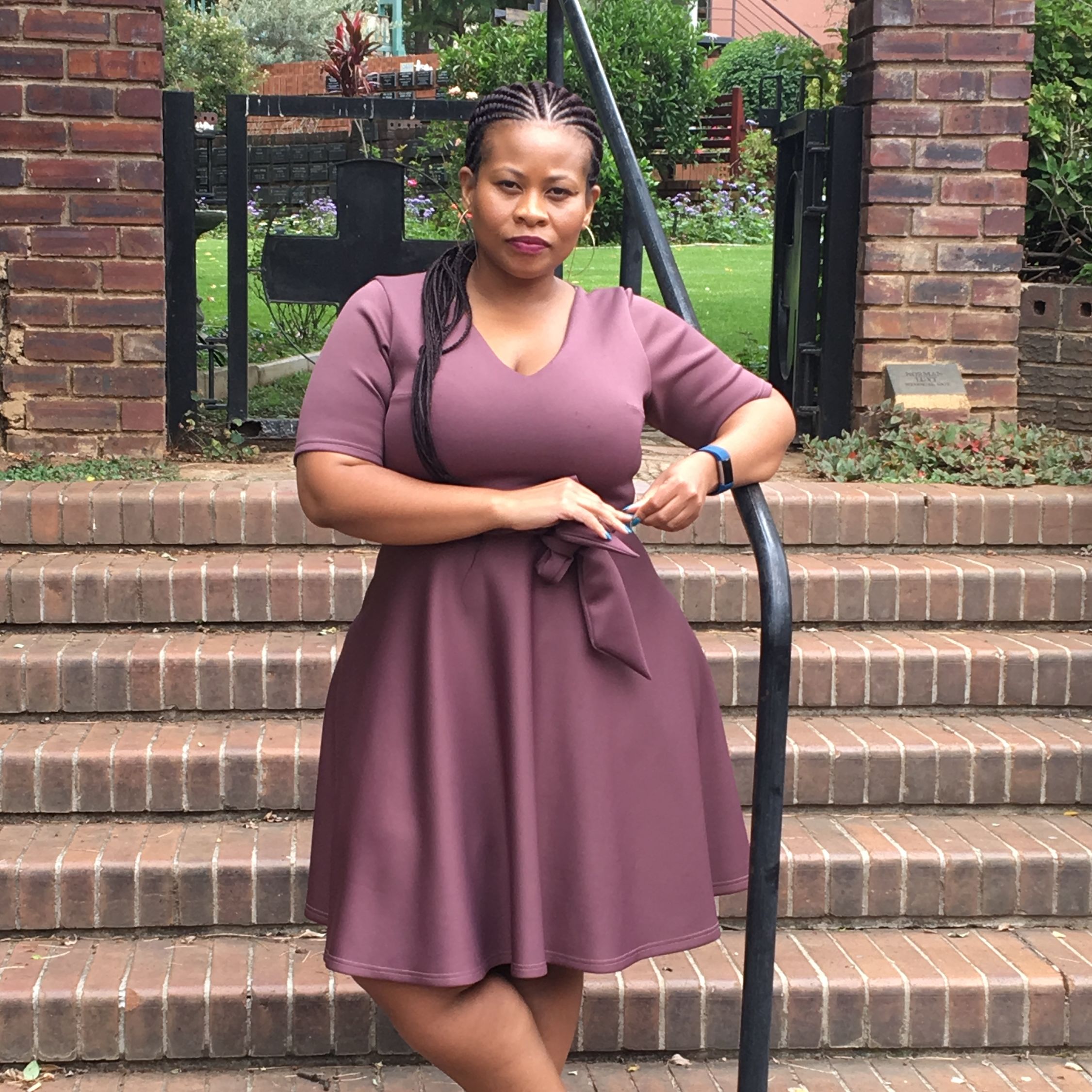 Nomusa Nzima
---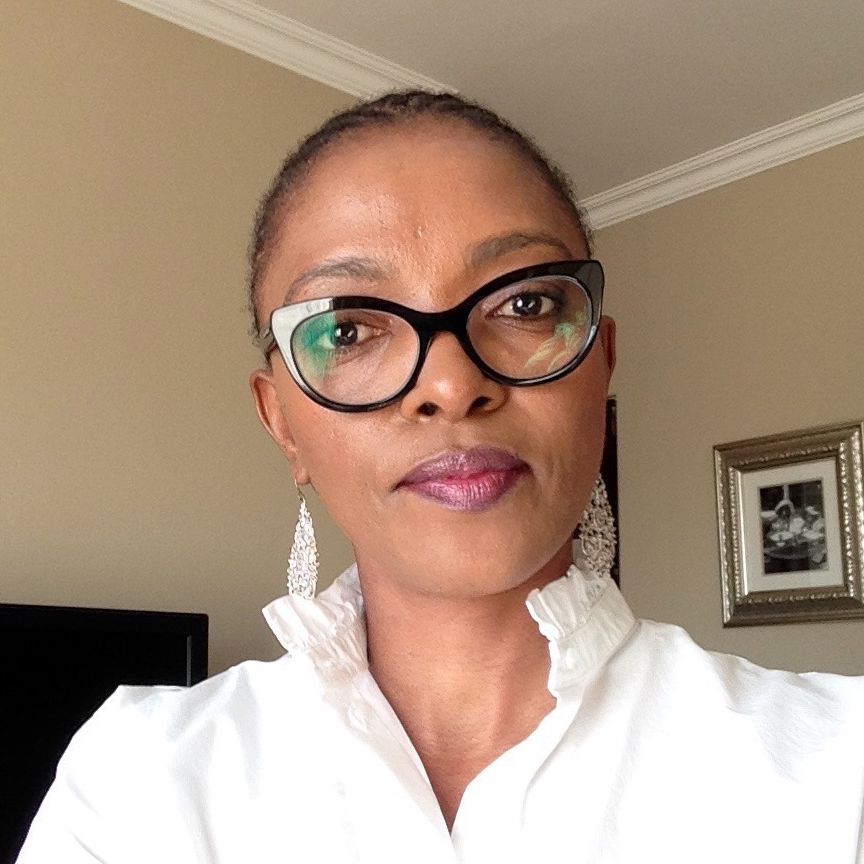 Nosipho Gxumisa
---

Nurudeen Popoola
---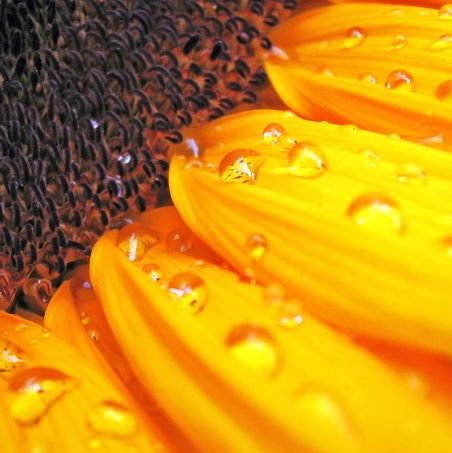 Obakeng Diago
---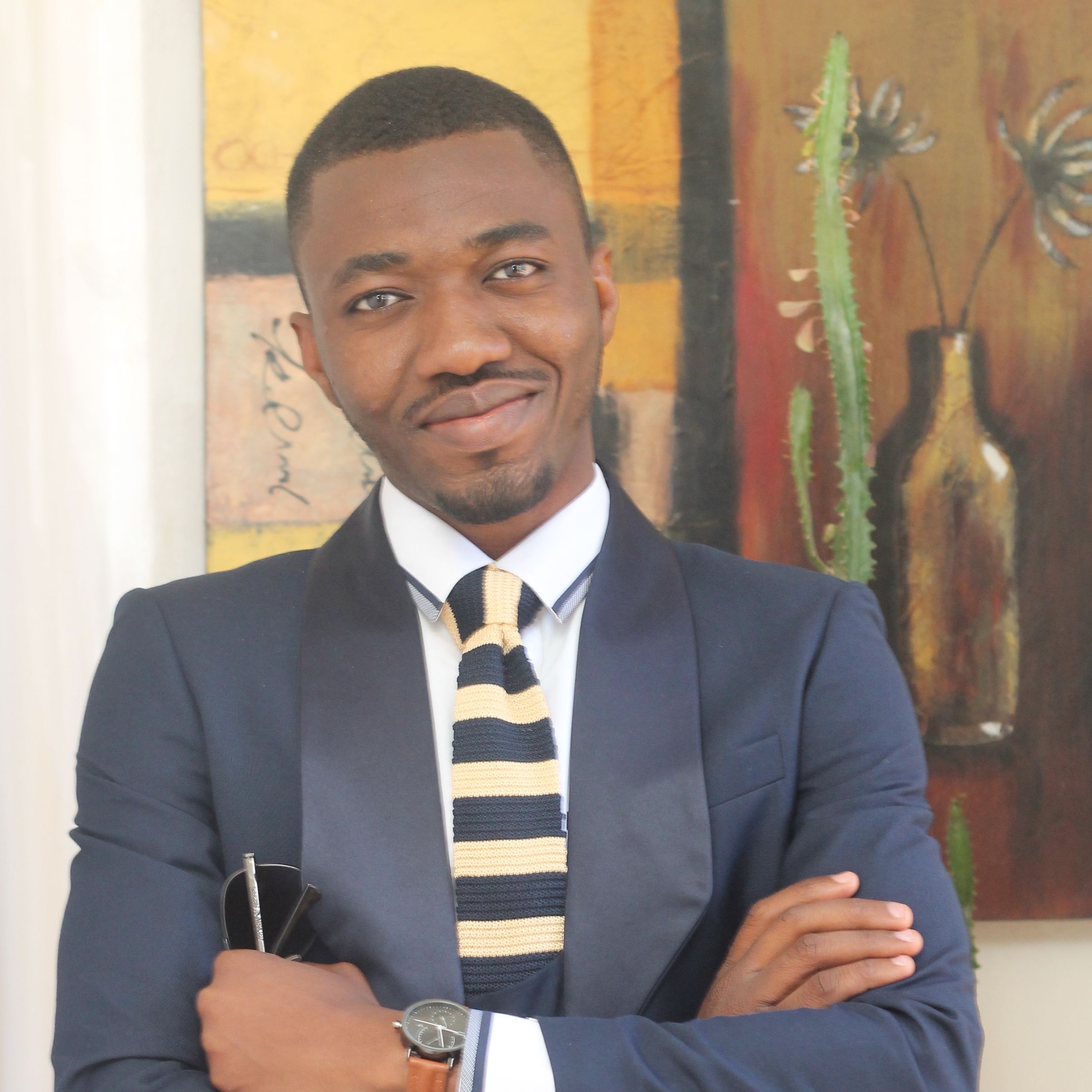 Oluwaseyi Akintola
---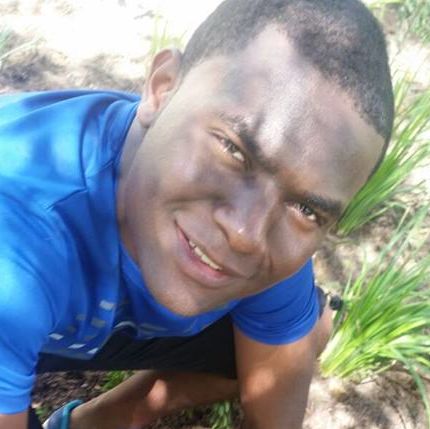 Ono Graça Akweenda
---
Orefemele Mmokwa
---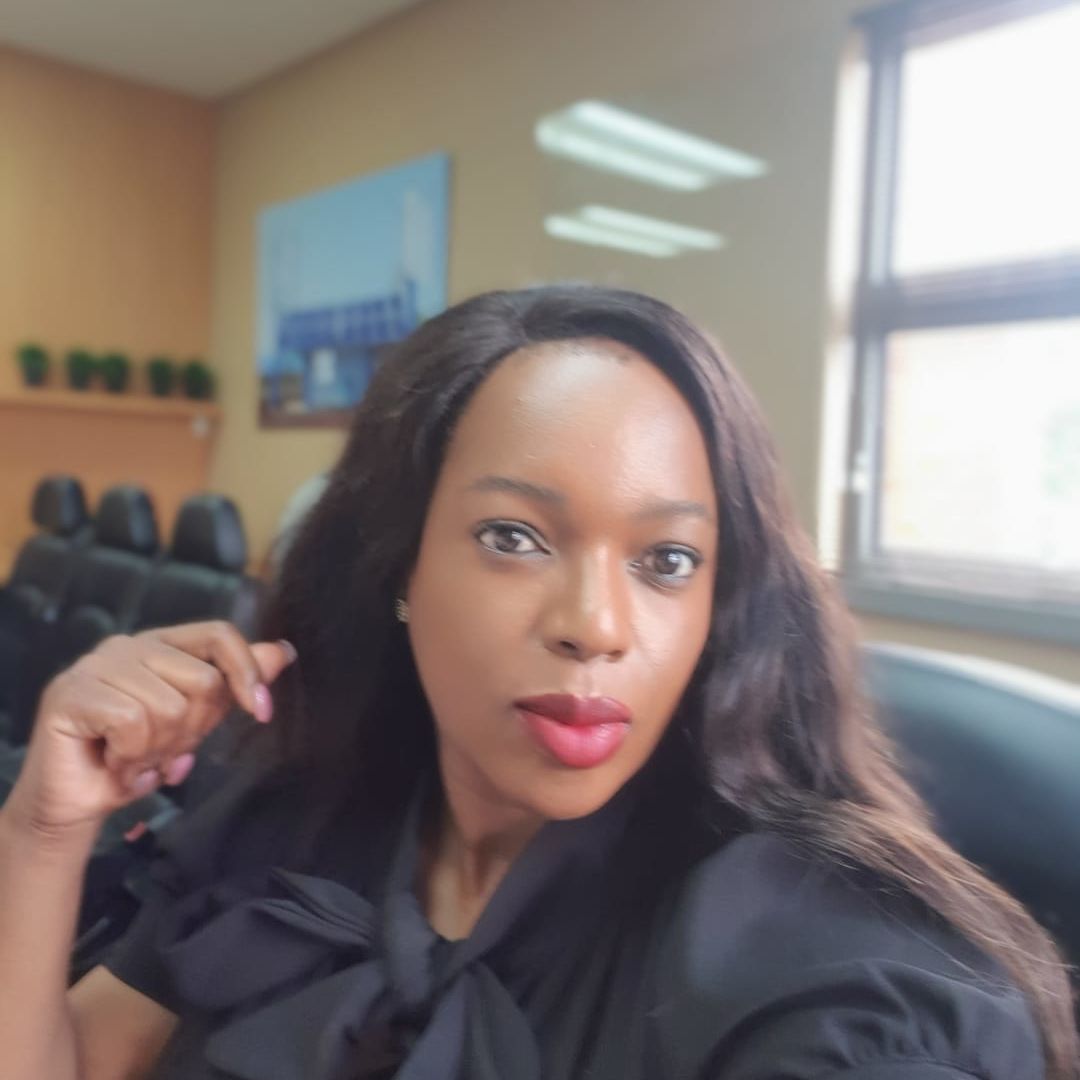 Palesa Mbatha
---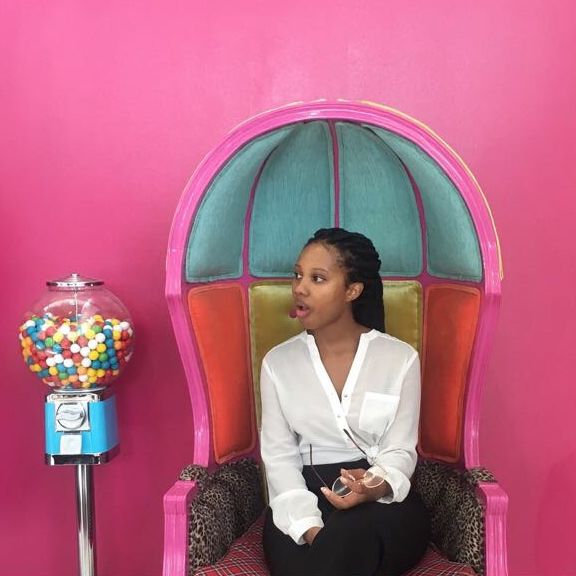 Palesa Moloi
---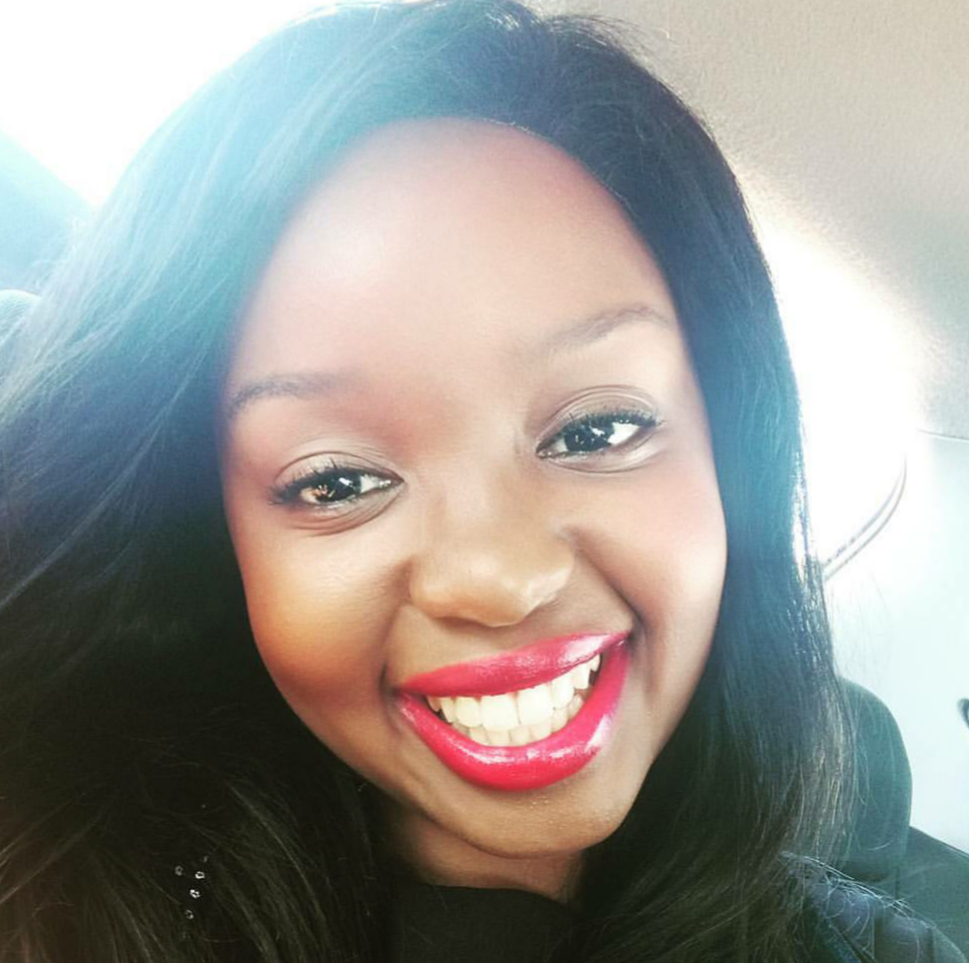 Palesa Moloi
---
Peter Becker
---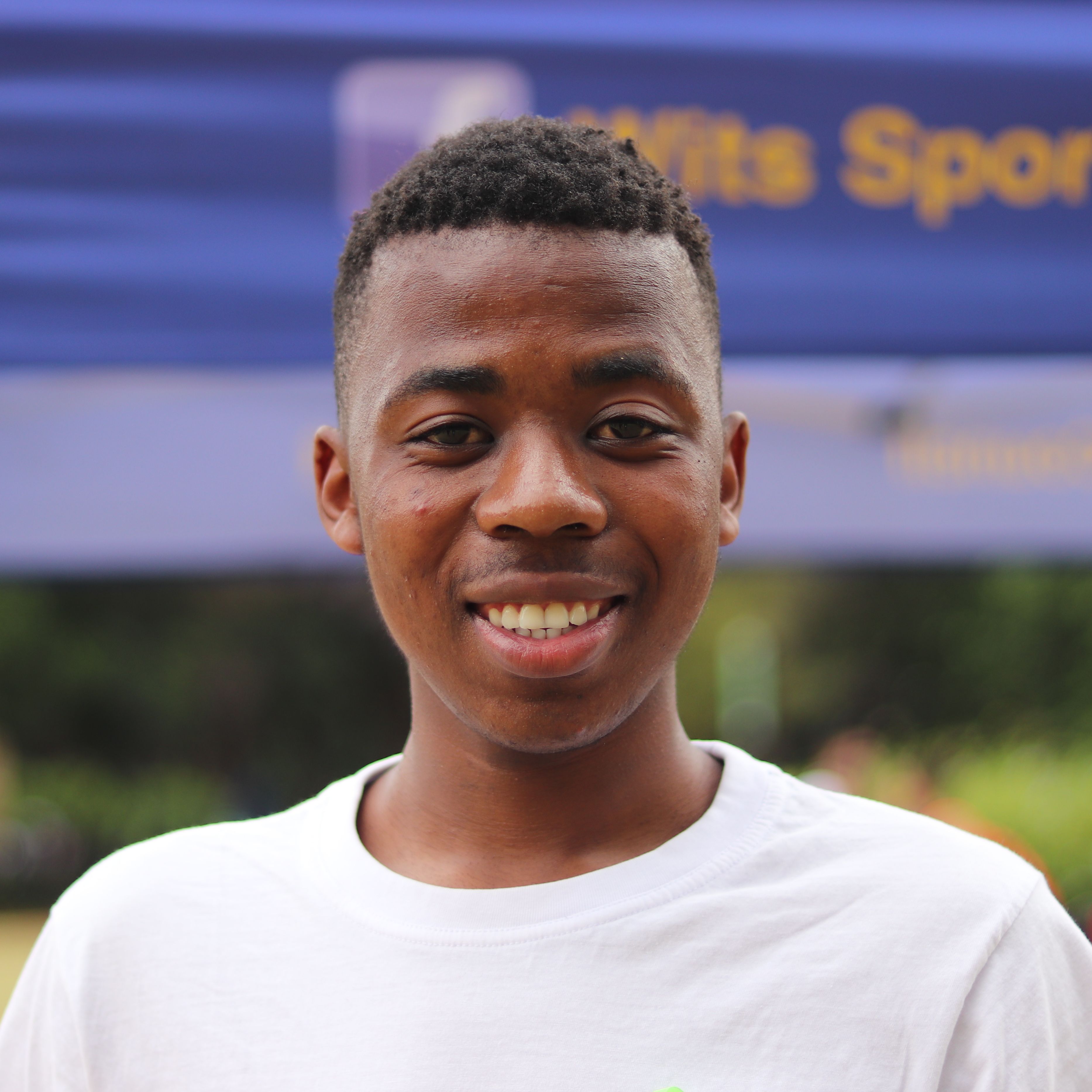 Phenyo Mabokela
---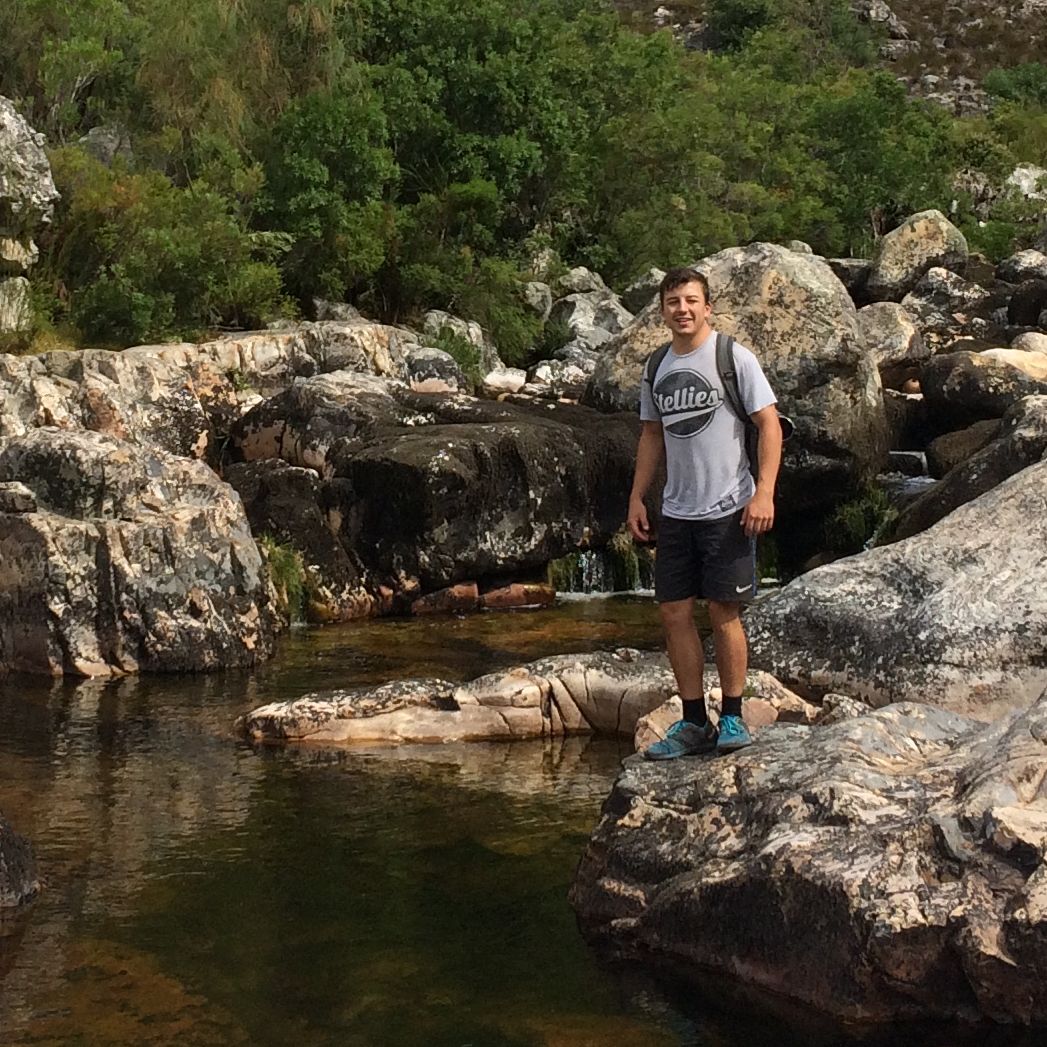 Philip Botha
---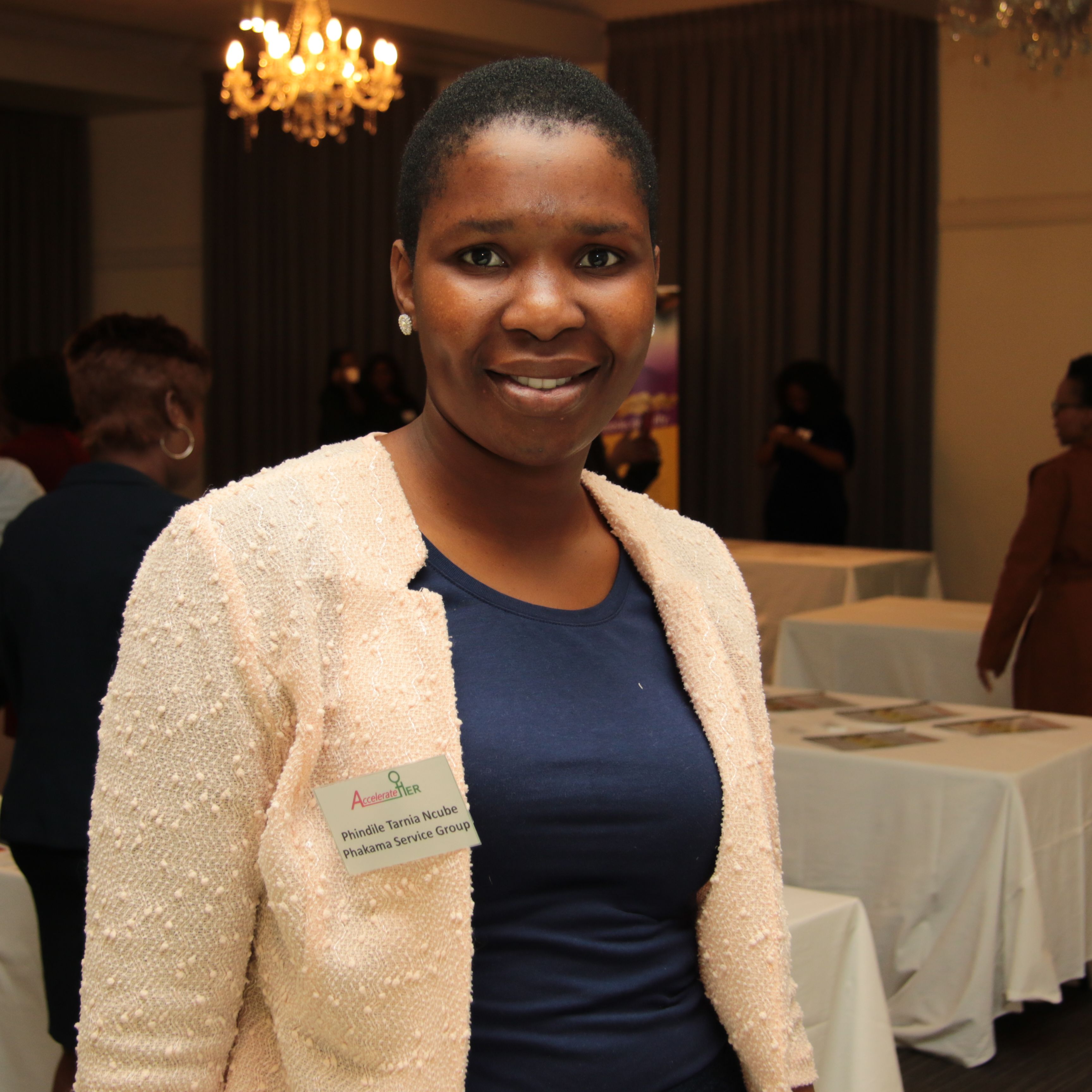 Phindile Tarnia Ncube
---
Phuluso Mphaphuli
---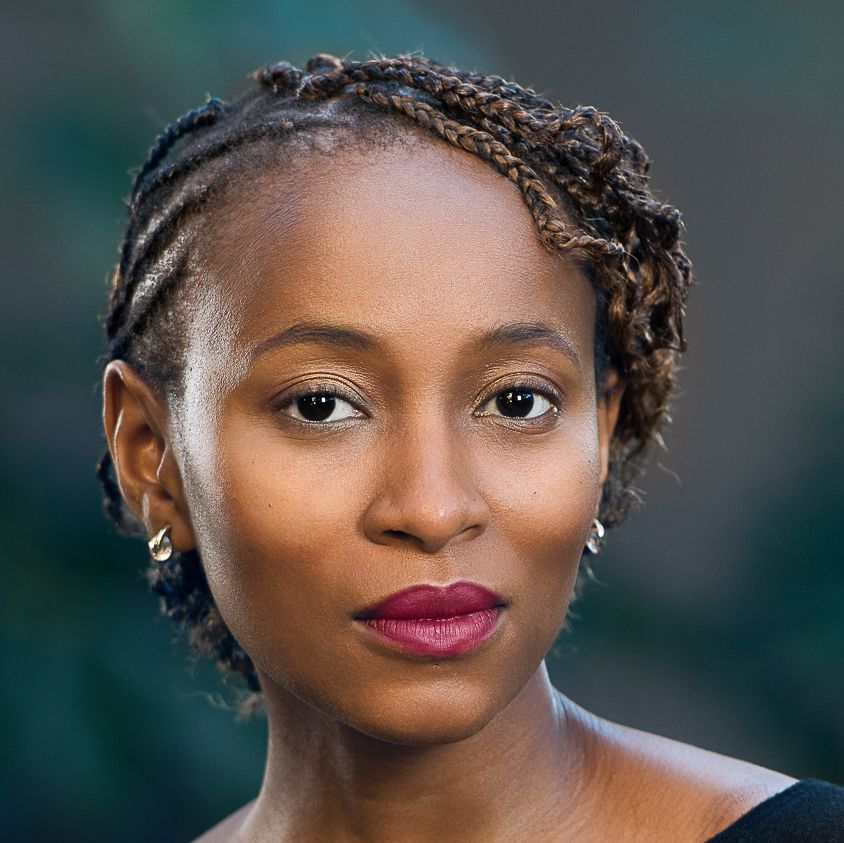 Phuthi Nakene
---
Pontsho Moletsane
---
Pratima Maharaj
---
Praveena Jeena
---
Precious Nyarambi
---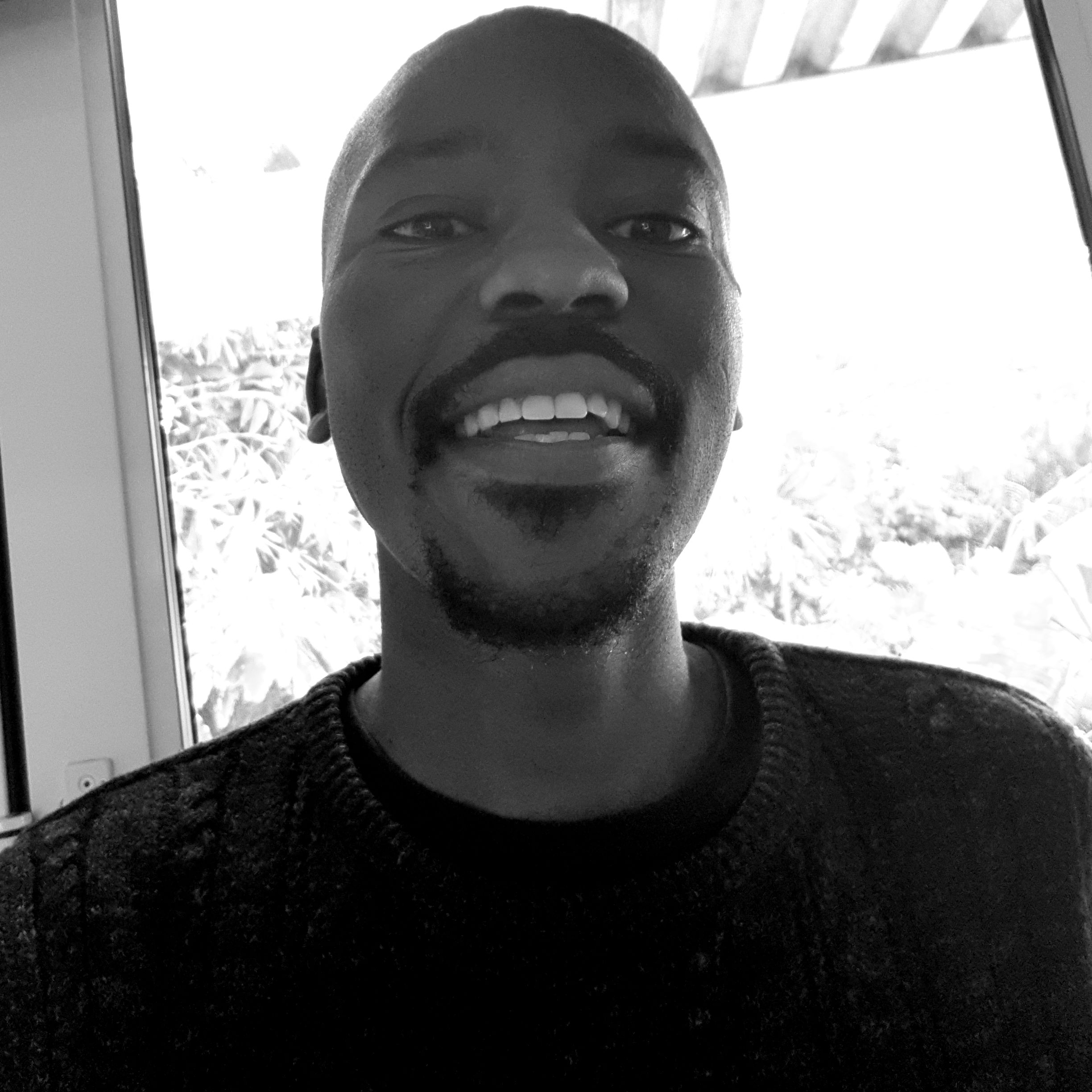 Prince Ngwenya
---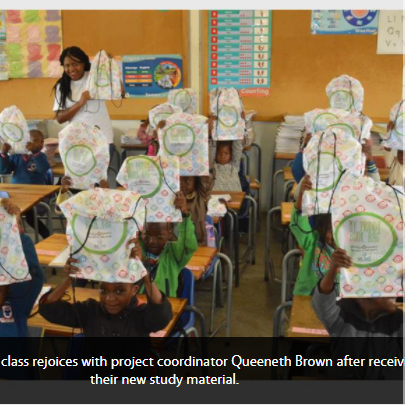 Queeneth Brown
---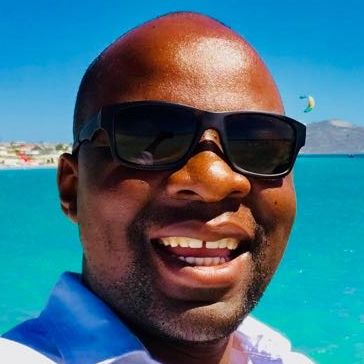 Reginald Moyo
---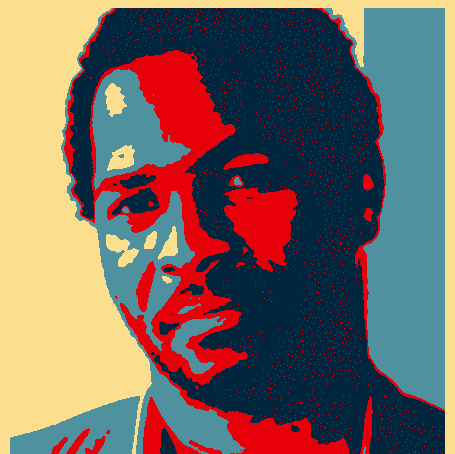 Richard Mudariki
---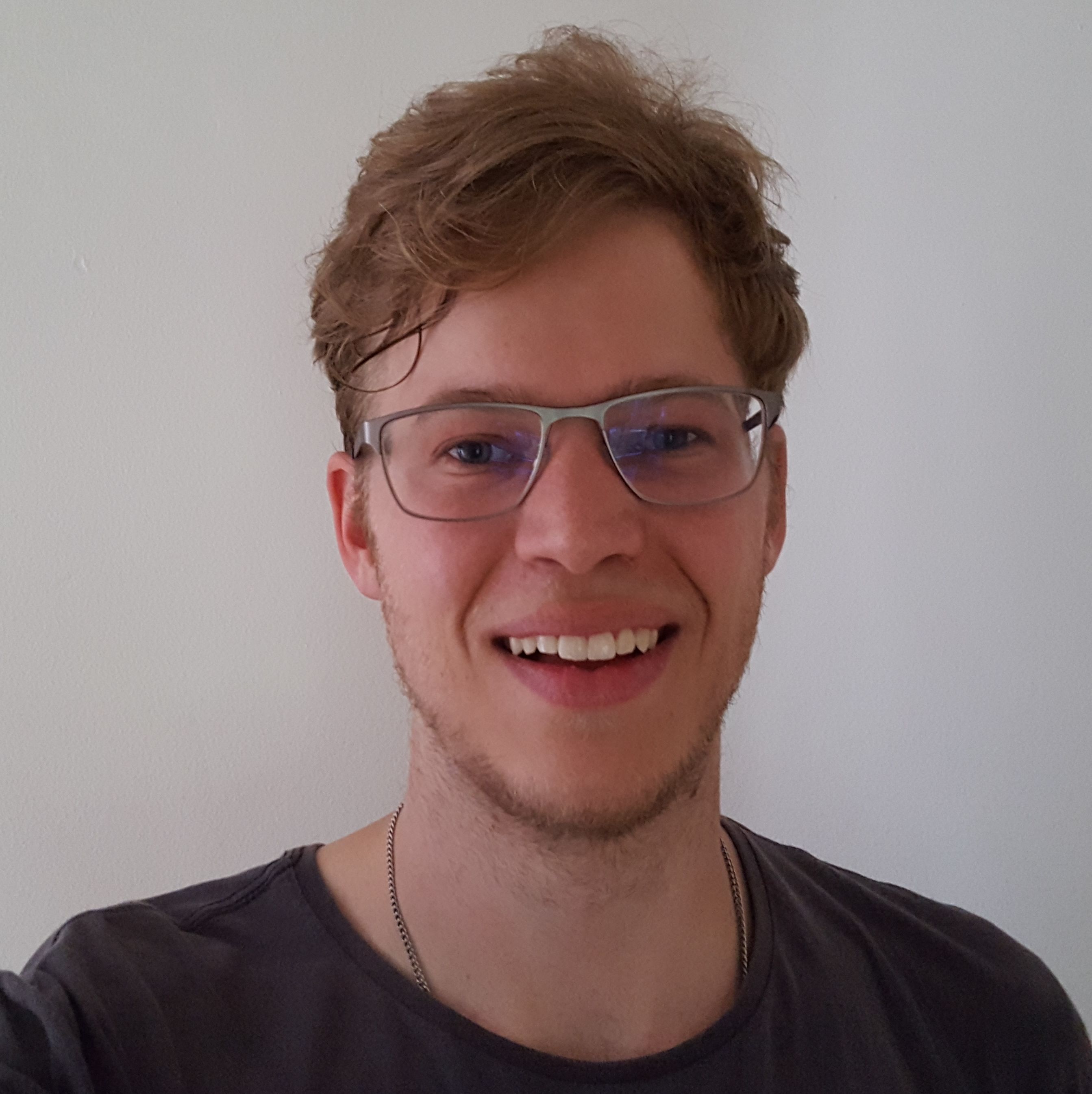 Richard O'brien
---

Rifqah Abrahams
---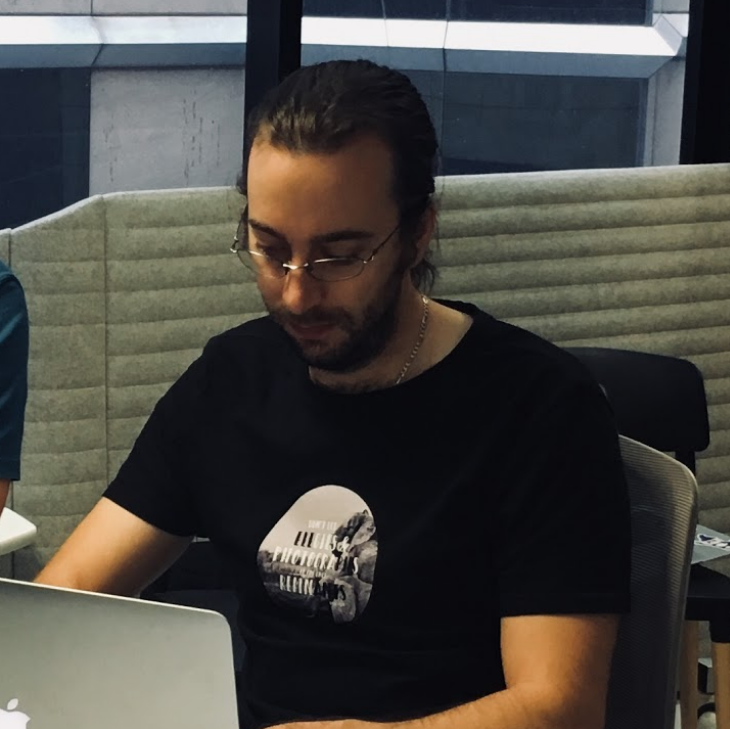 Robin O'brien
---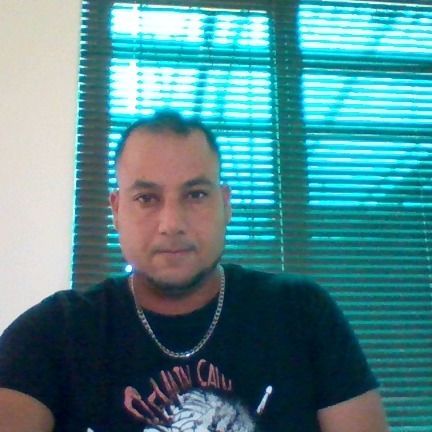 Rodney Louis
---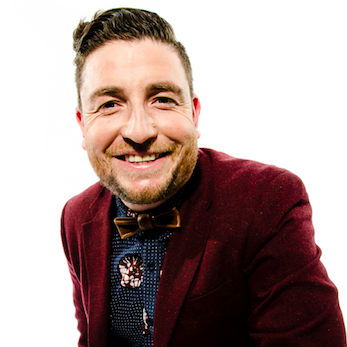 Ryan Amory
---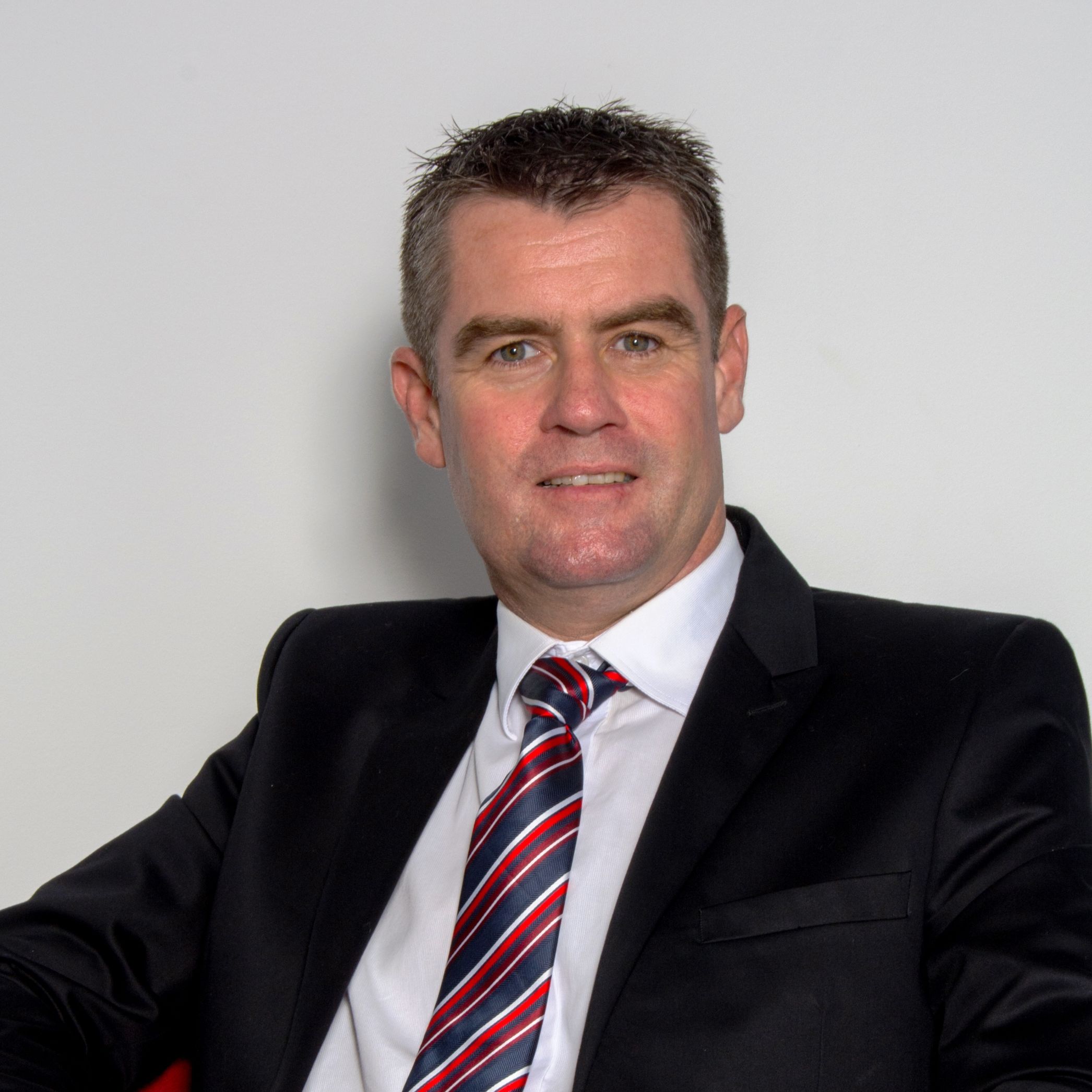 Ryan Berry
---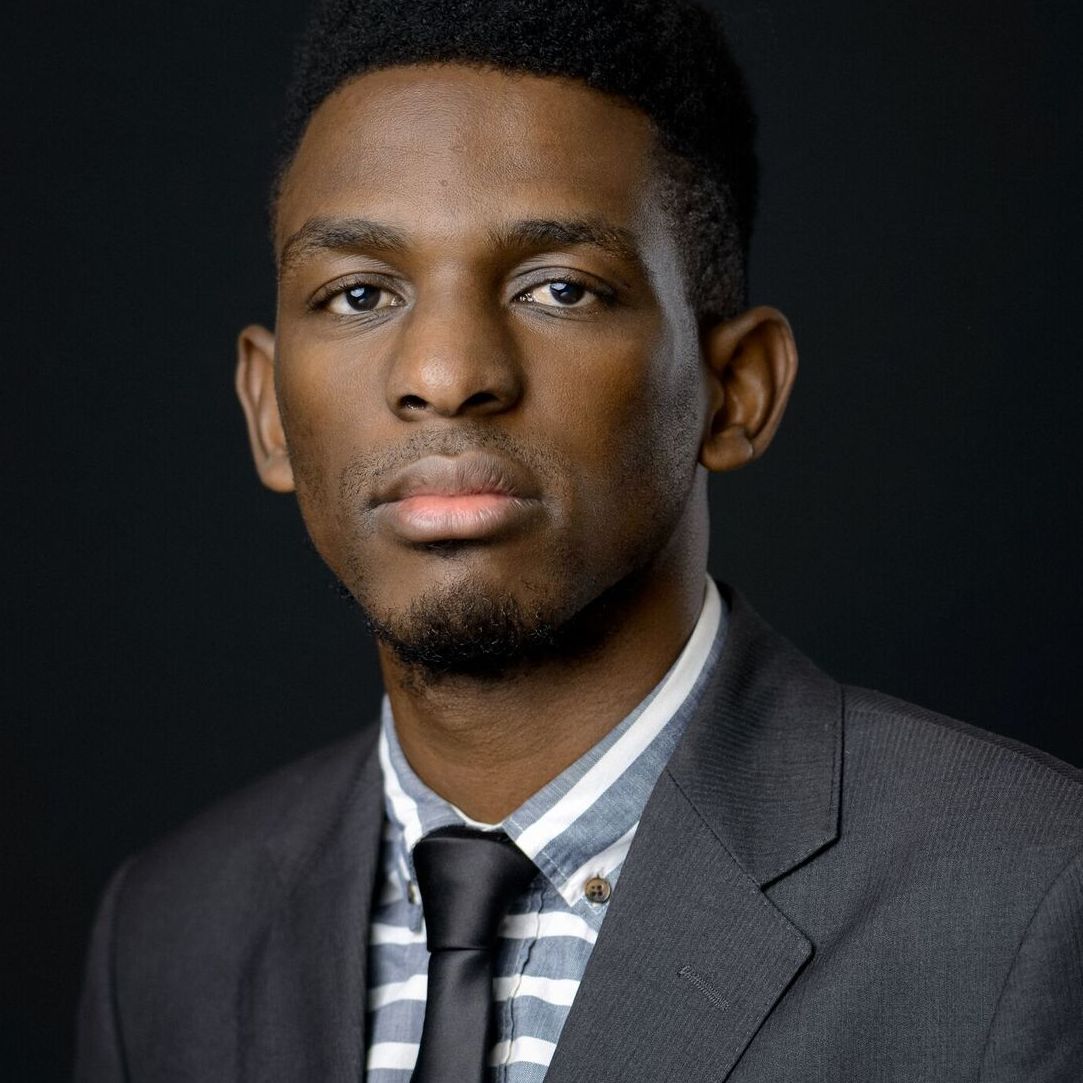 Sabelo Zulu
---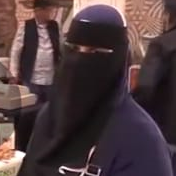 Sadiyah Mosam
---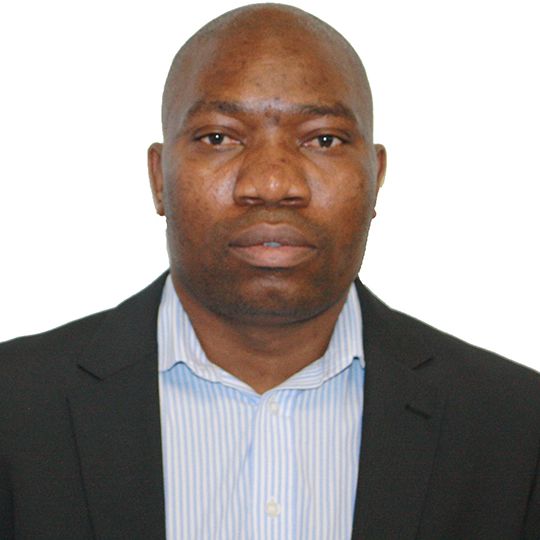 Sakadzo Magombedze
---
Sakumzi Bambalaza
---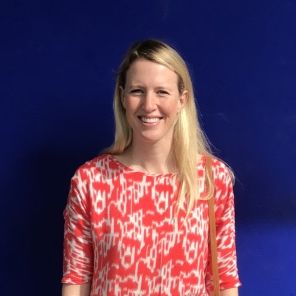 Sally Hellings
---
Samantha Speedy
---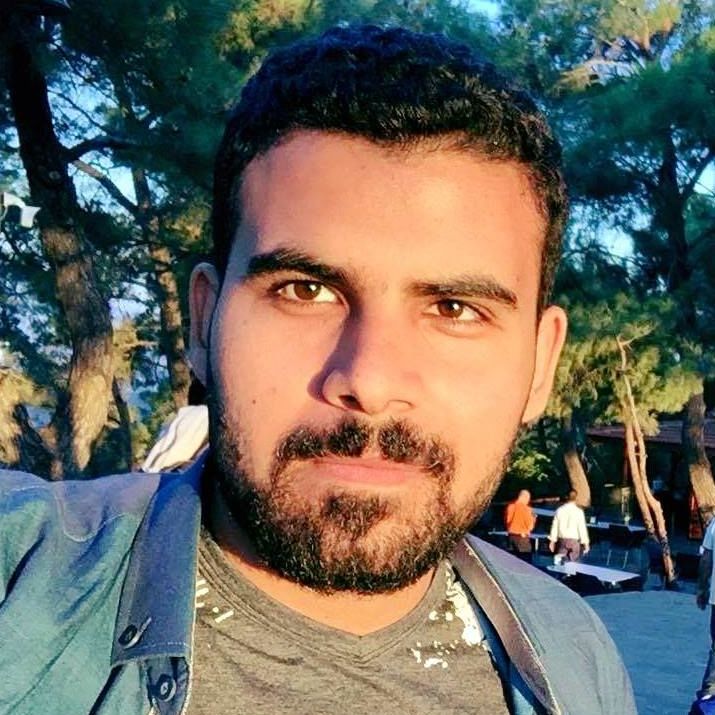 Sameh M. Aburadi
---
Samreen Kumandan
---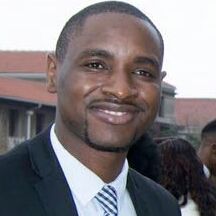 Samuel Gumbie
---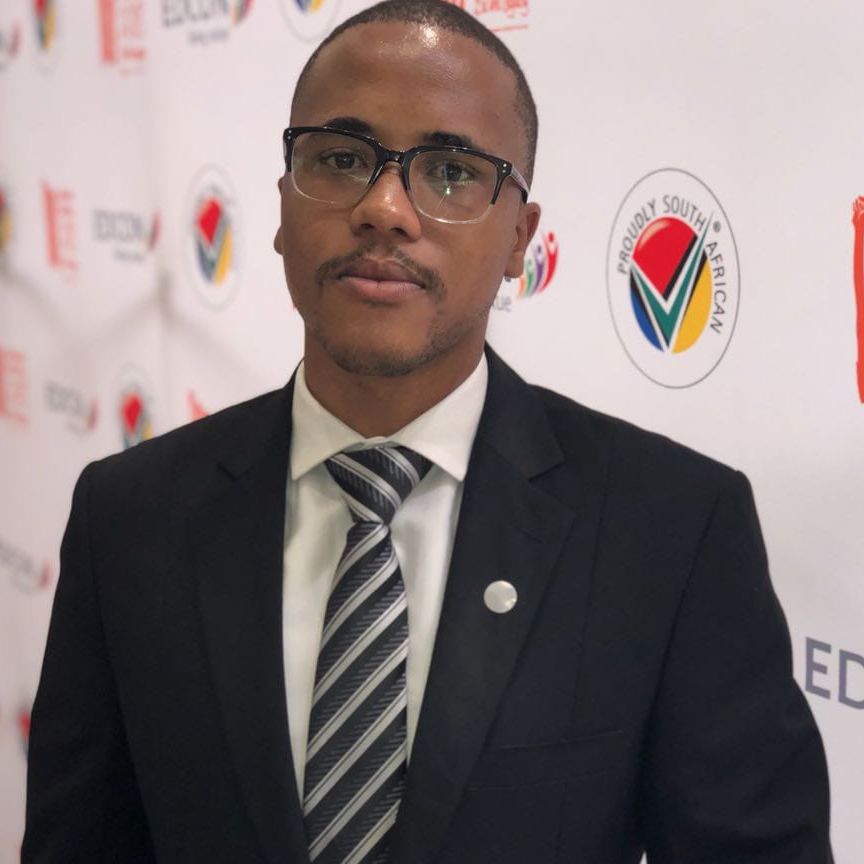 Samukelo Zulu
---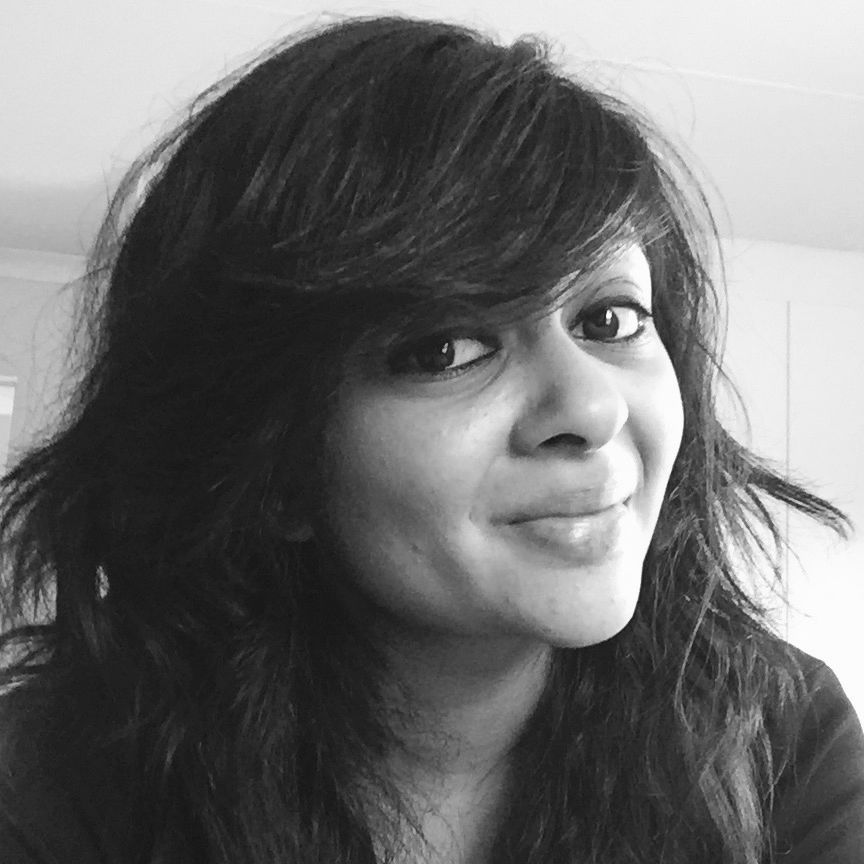 Sanam Thakoor
---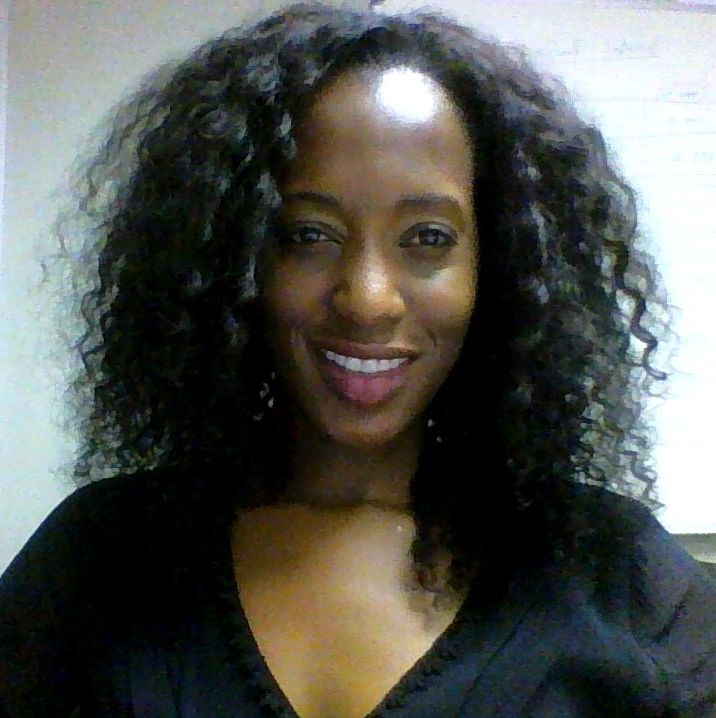 Sandra Harris
---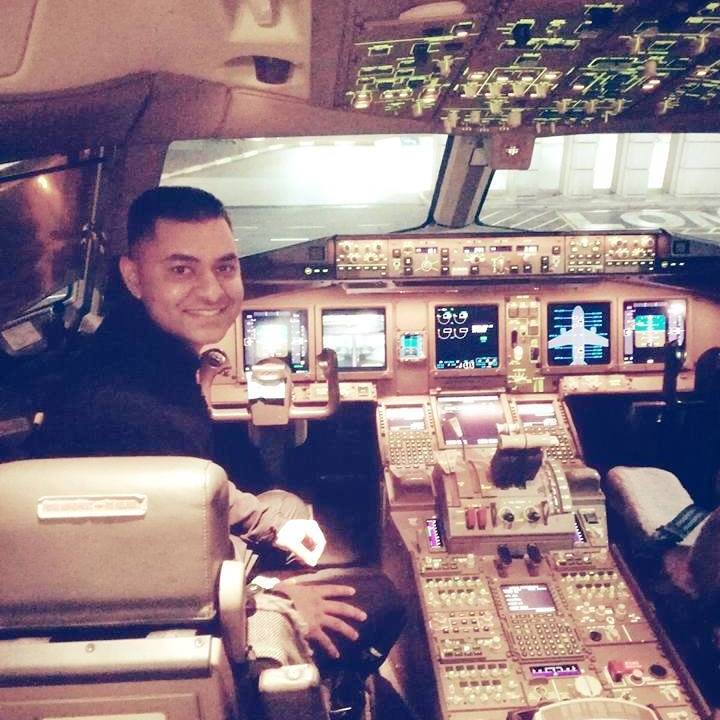 Sanvir Bipulpersad
---
Sapho Maqhwazima
---
Sean Dixon
---
Sedzani Netshitenzhe
---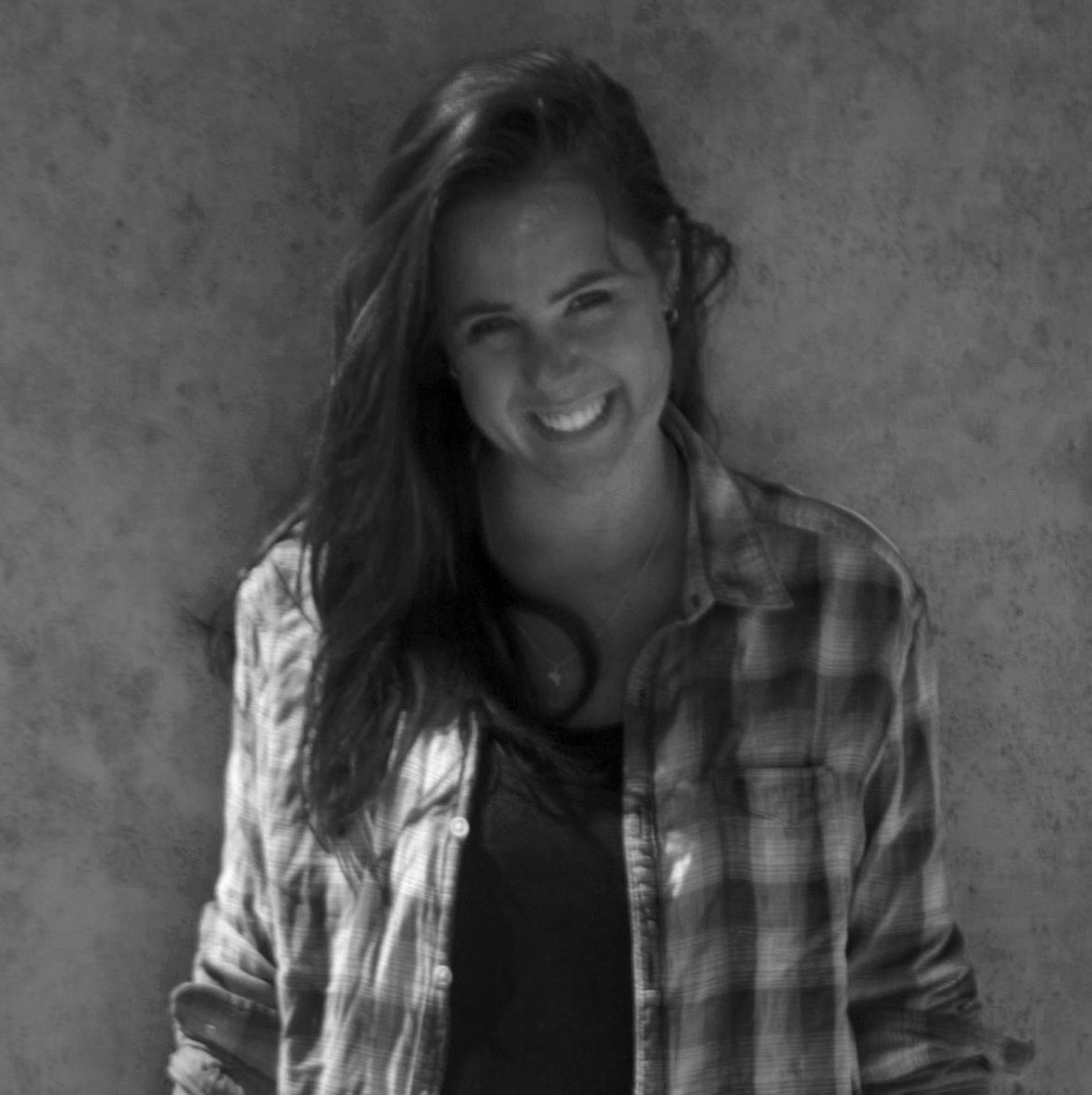 Shan Stride
---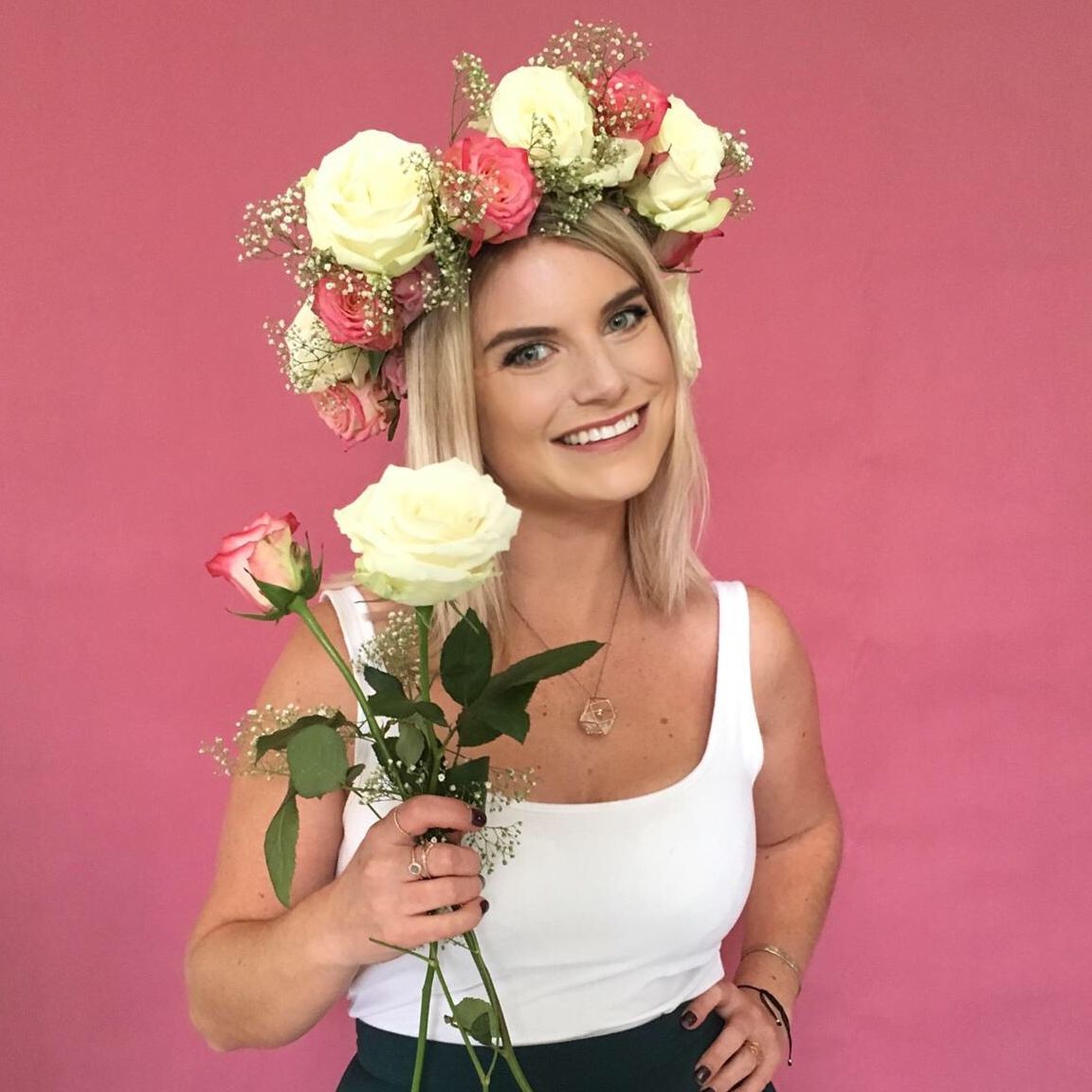 Shona Macdonald
---
Sihle Mavuso
---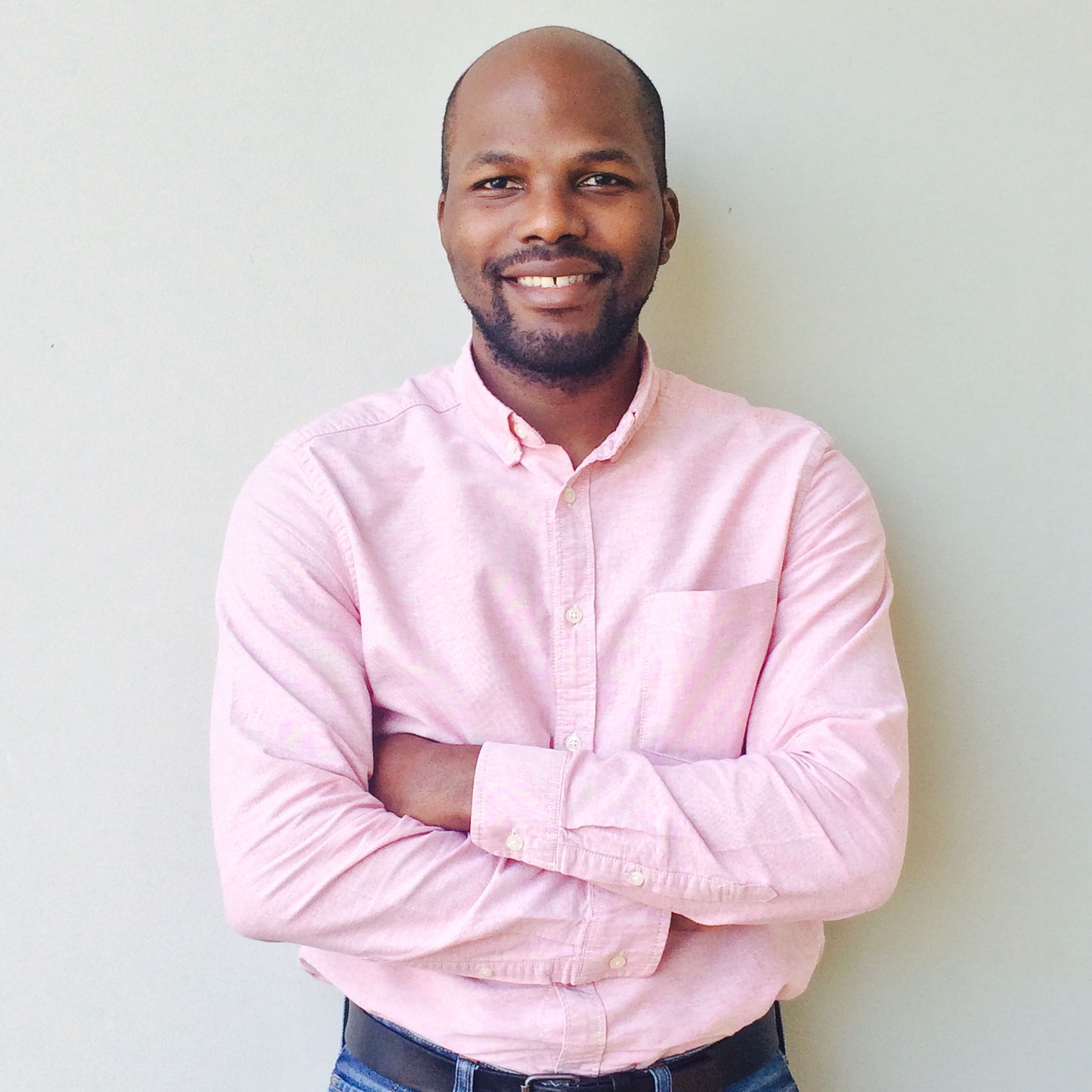 Sikho Msomi
---
Simon Hazell
---
Simphiwe Nkula
---
Siraaj Adams
---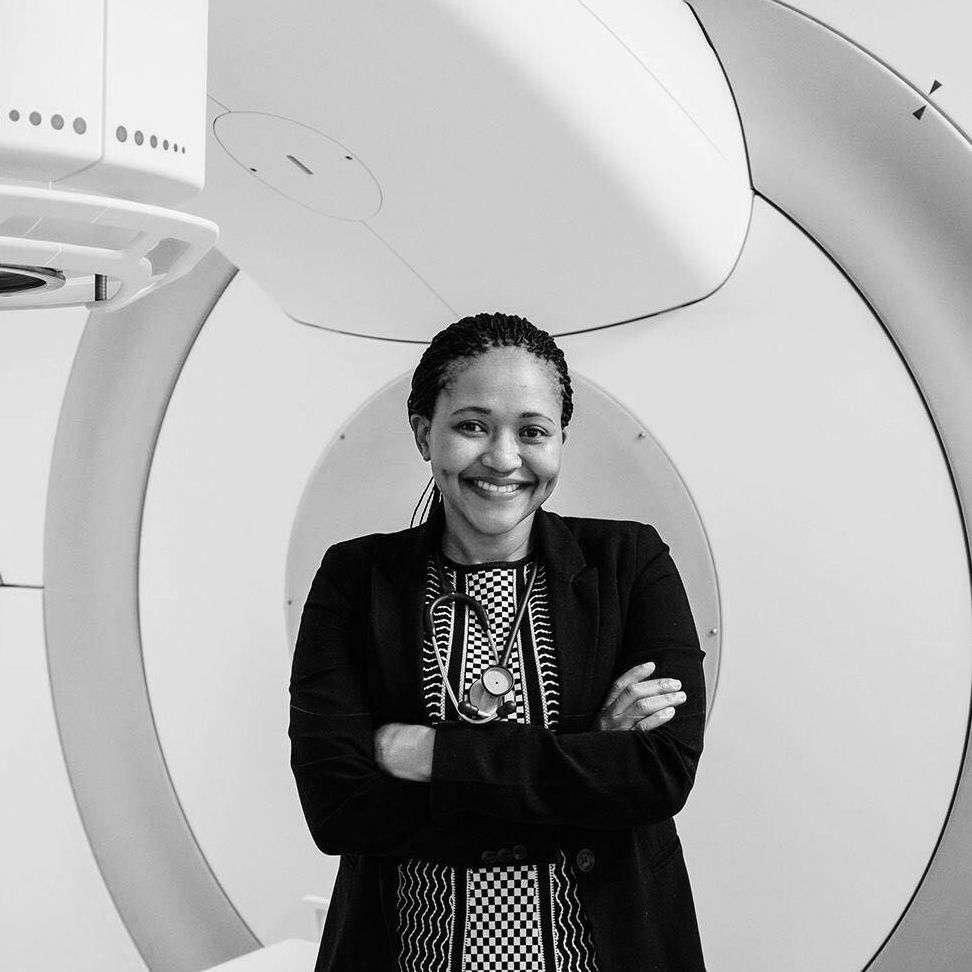 Sithembile Ngidi
---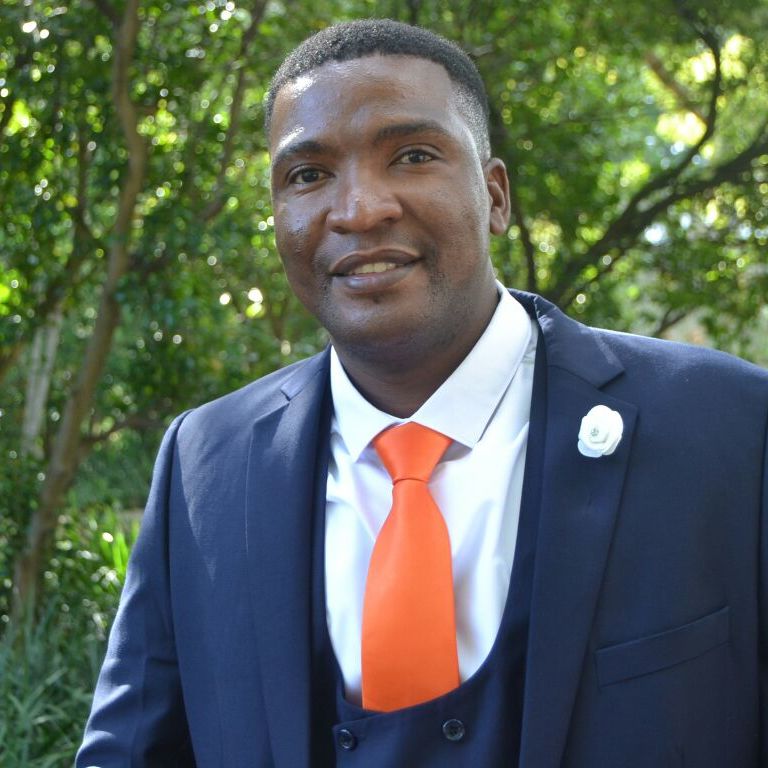 Siyabonga Chris Stanley Pamla
---
Siyabonga Victor Ngxekisa
---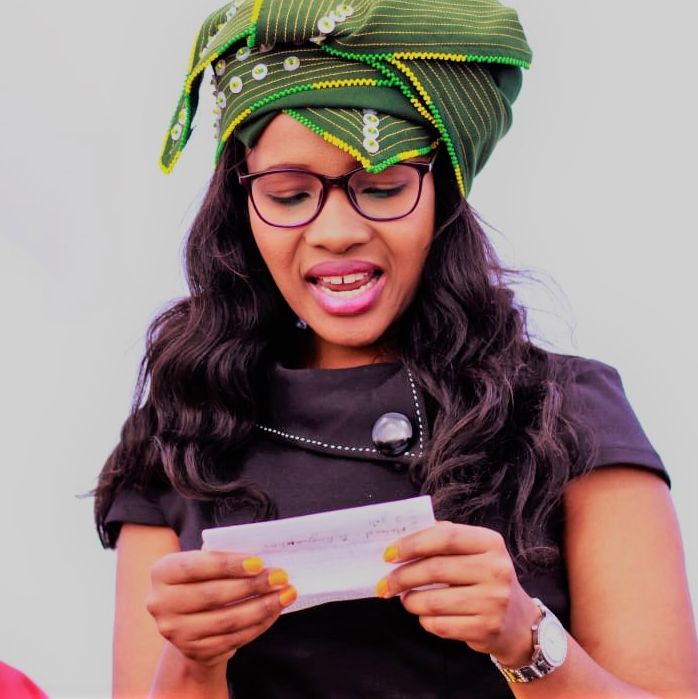 Siyasanga Gabayi
---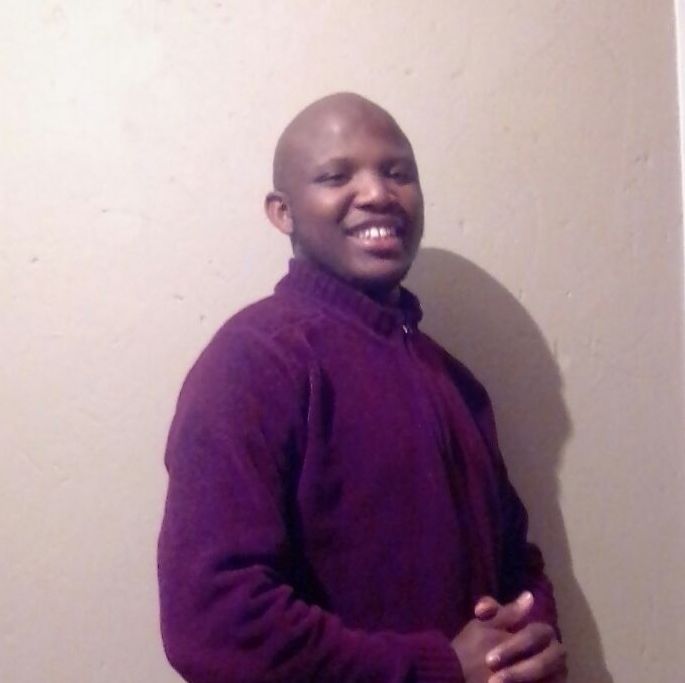 Melusi Khumalo
---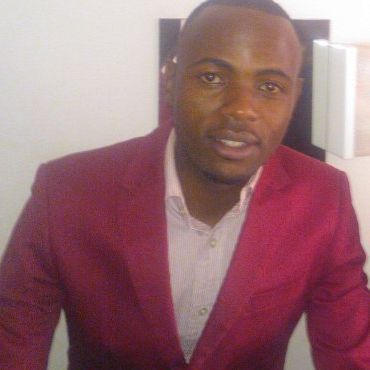 Skhulile Ndlovu
---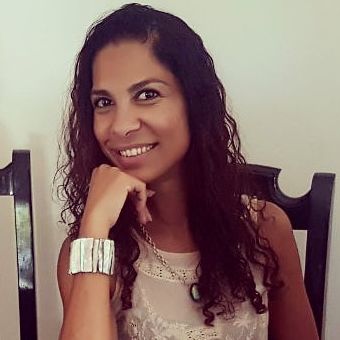 Stacey Smith
---
Startup School Bot
---
Swaleha Rasool
---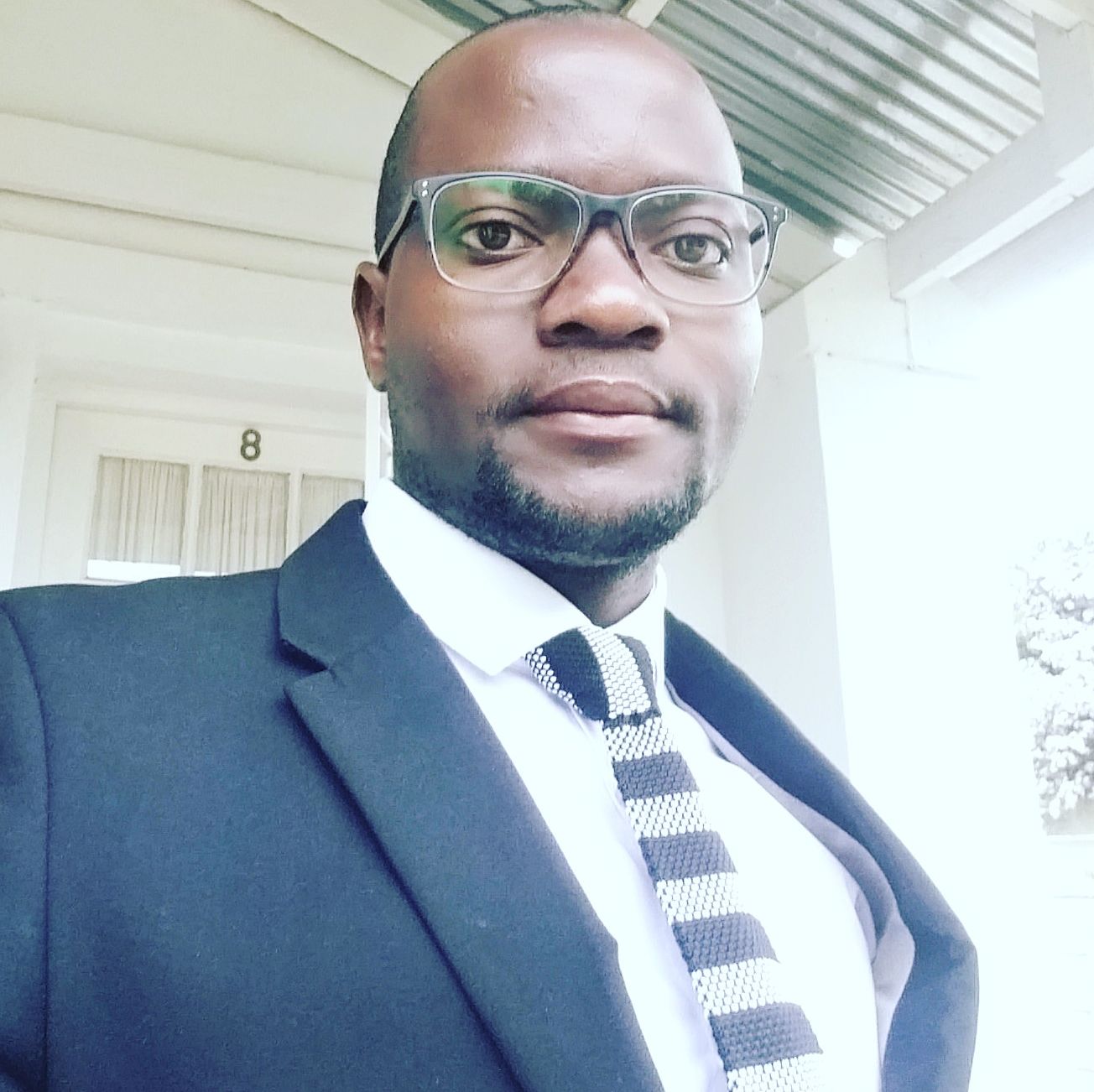 Tafadzwa Mark Wasara
---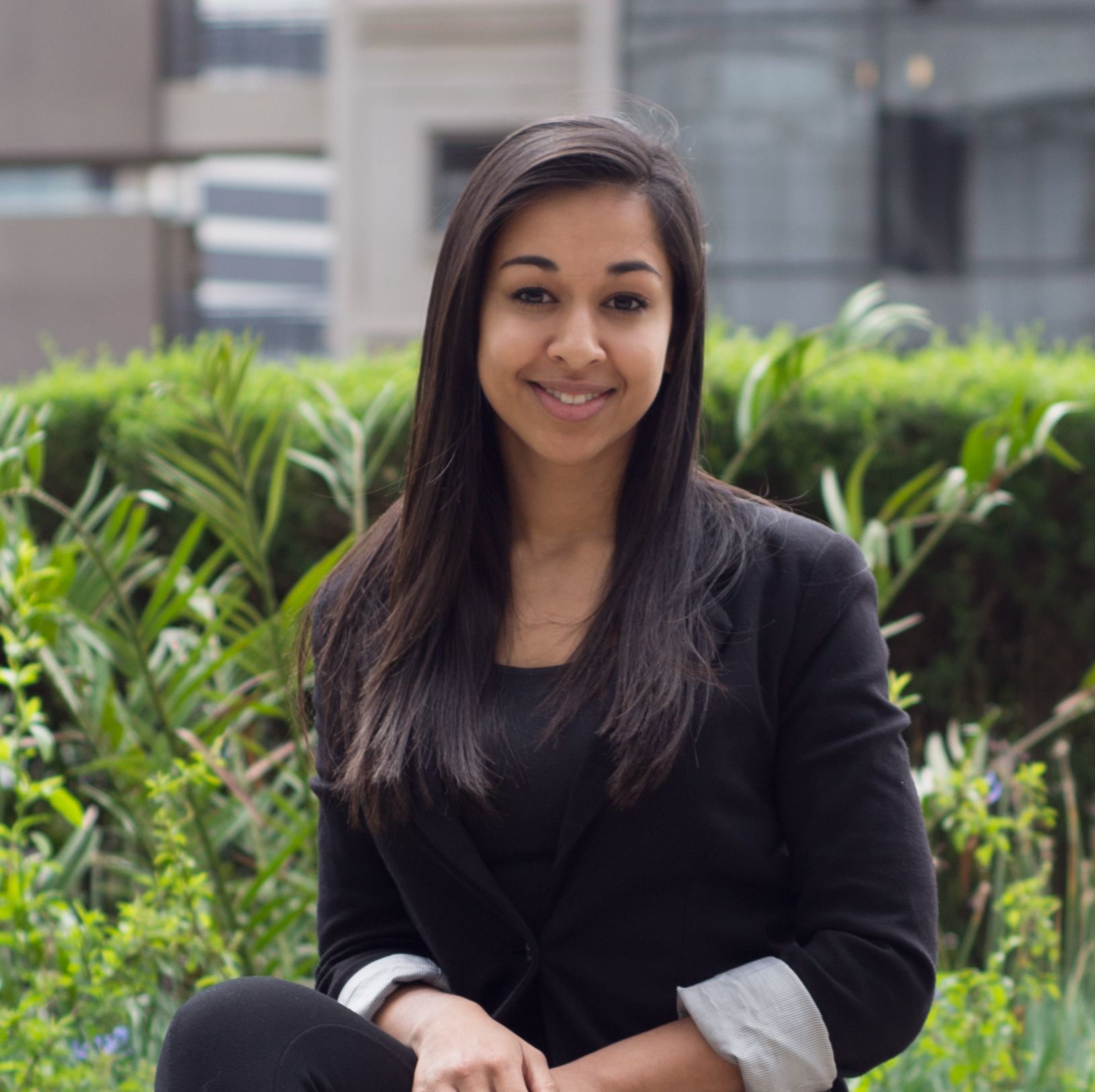 Tahnee Anne Naidoo
---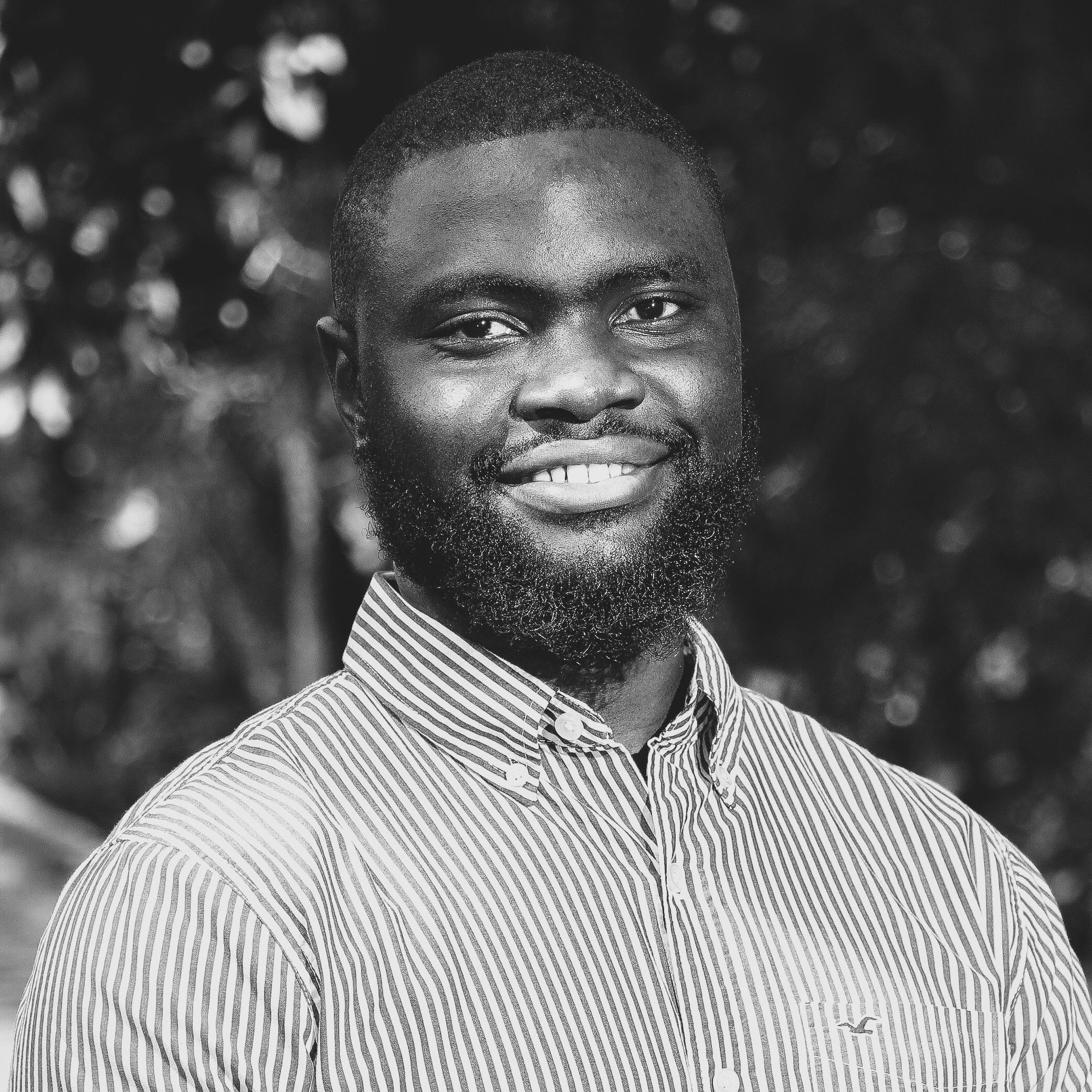 Takura Chimbuya
---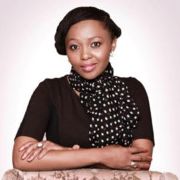 Tandolwetu Yokwana
---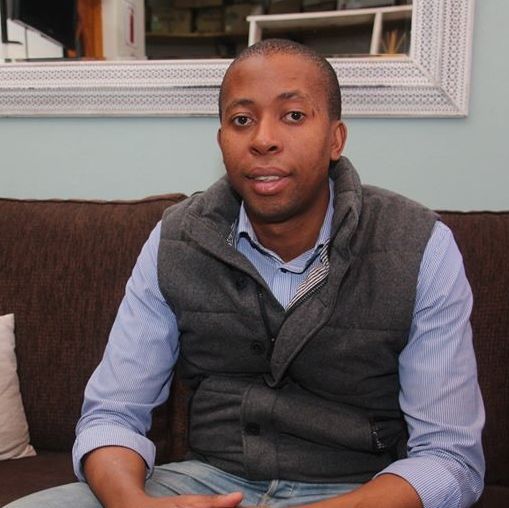 Tango Hermanus
---
Tarris Arnold
---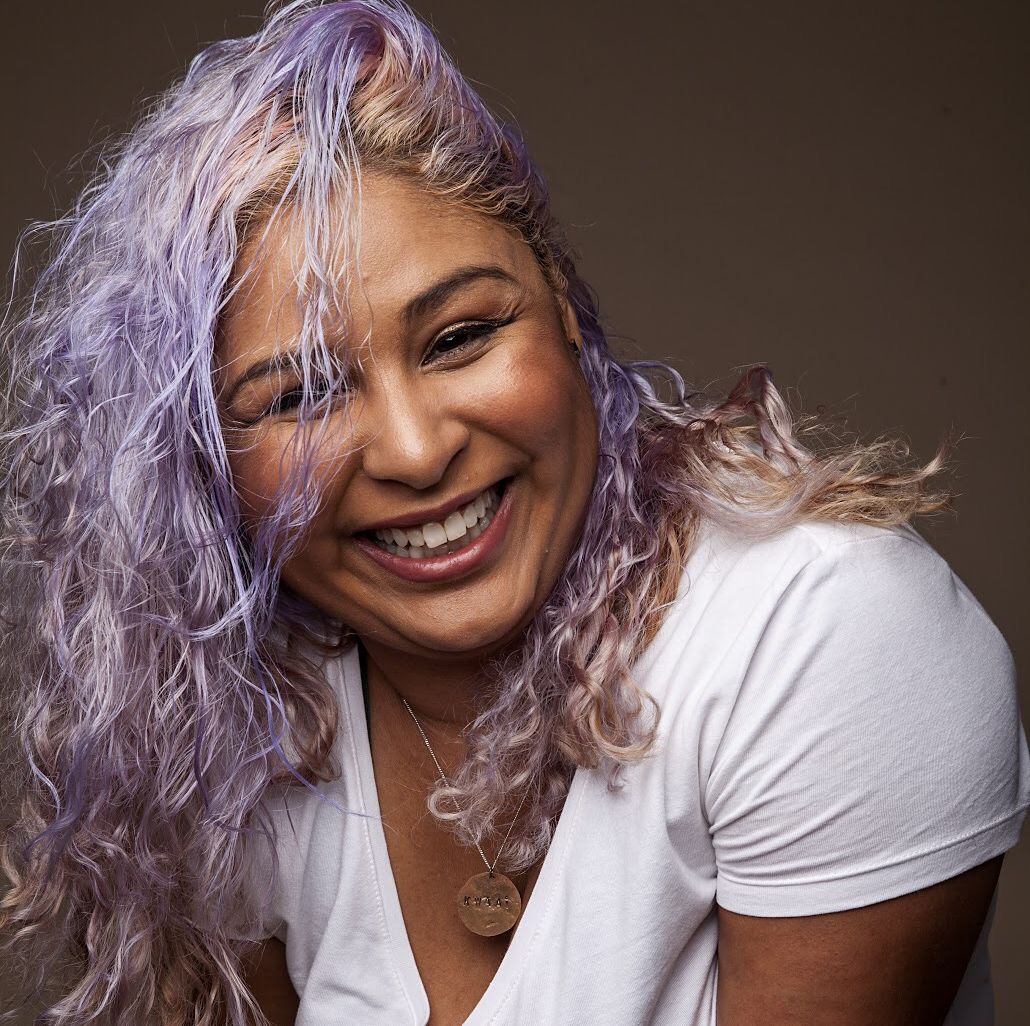 Tarryn Abrahams
---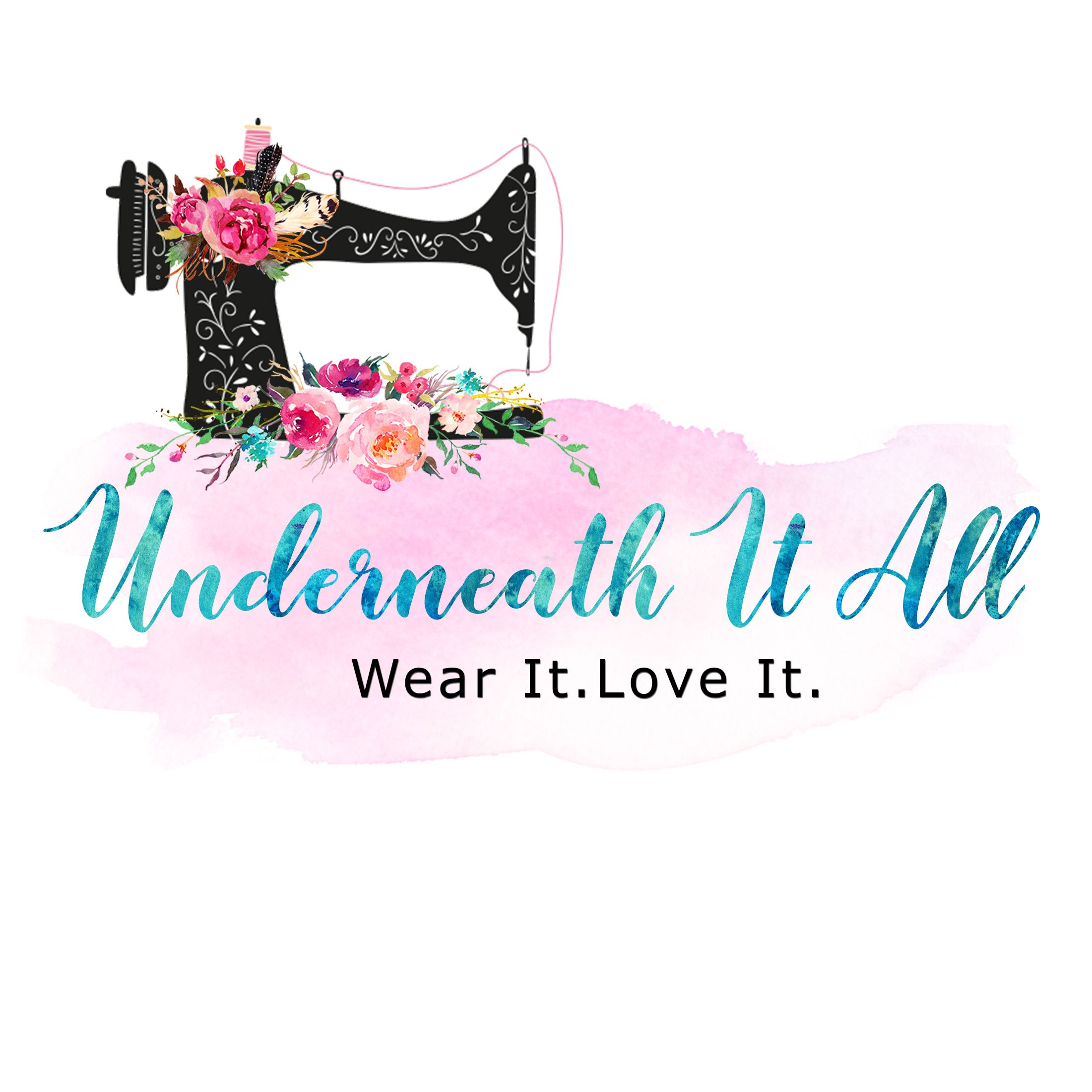 Tasneem Dudhia
---
Taswald Pillay
---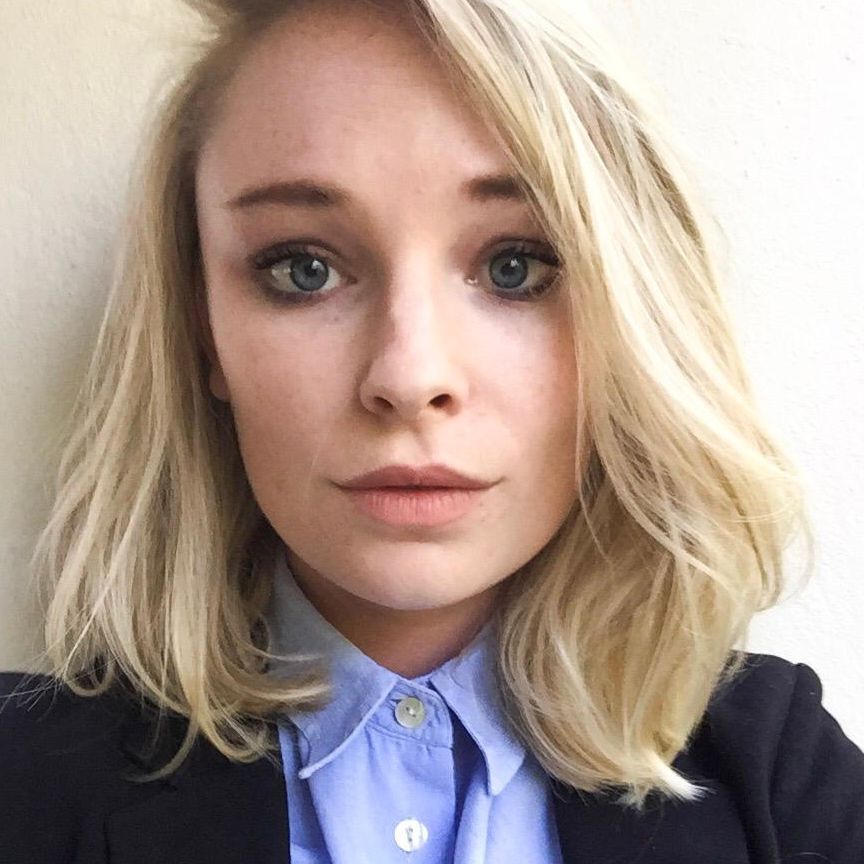 Tatum Cogan
---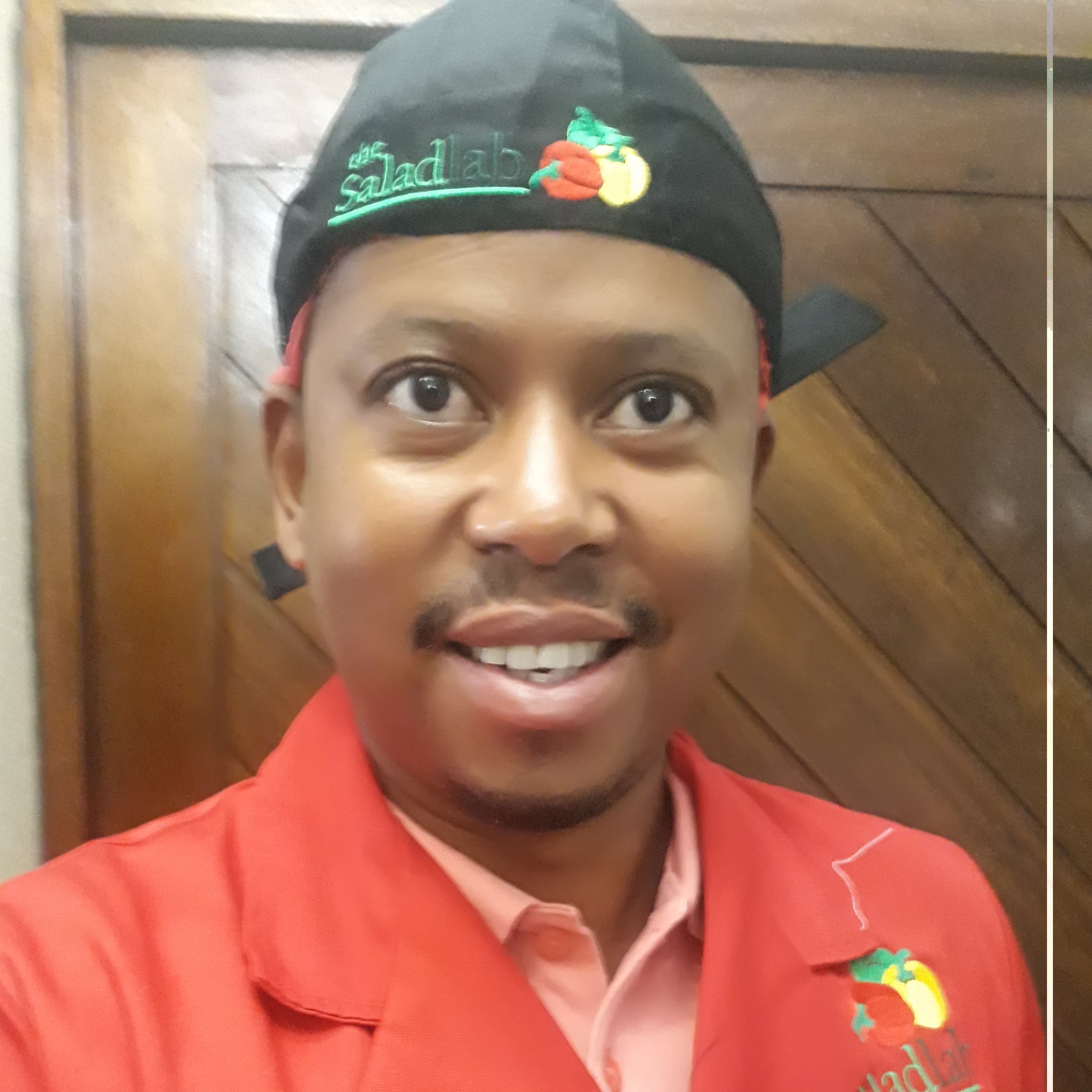 Teboho Nkwanyana
---
Fikile Nkosi
---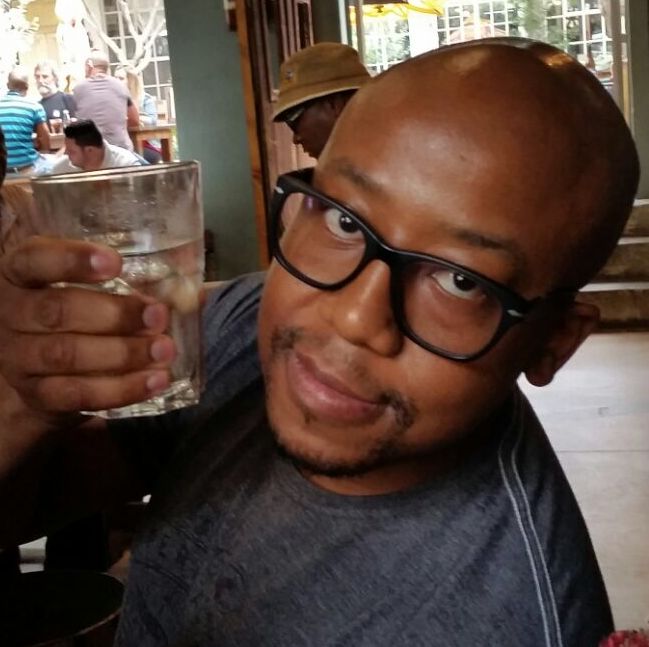 Thabang Butelezi
---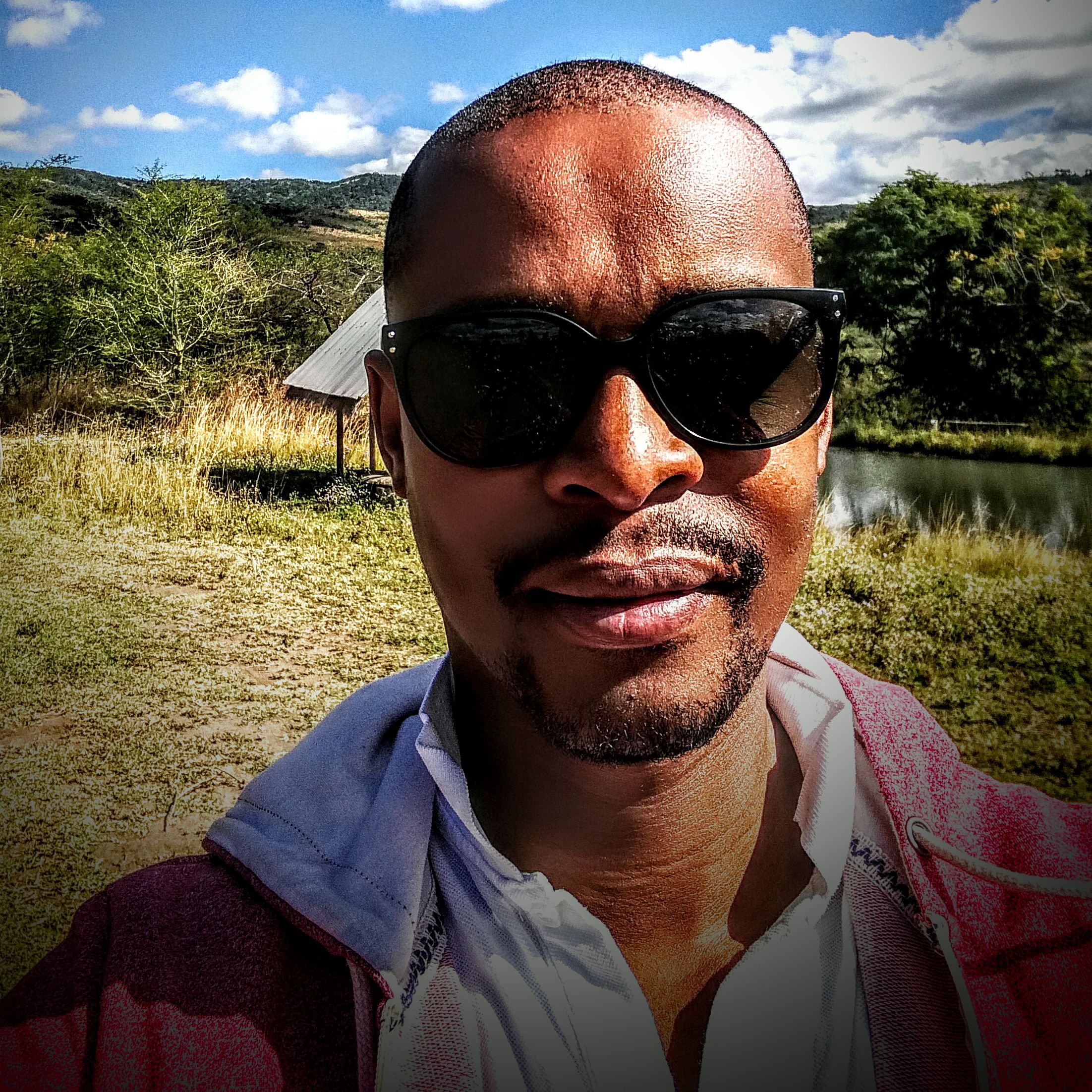 Thabiso Mofokeng
---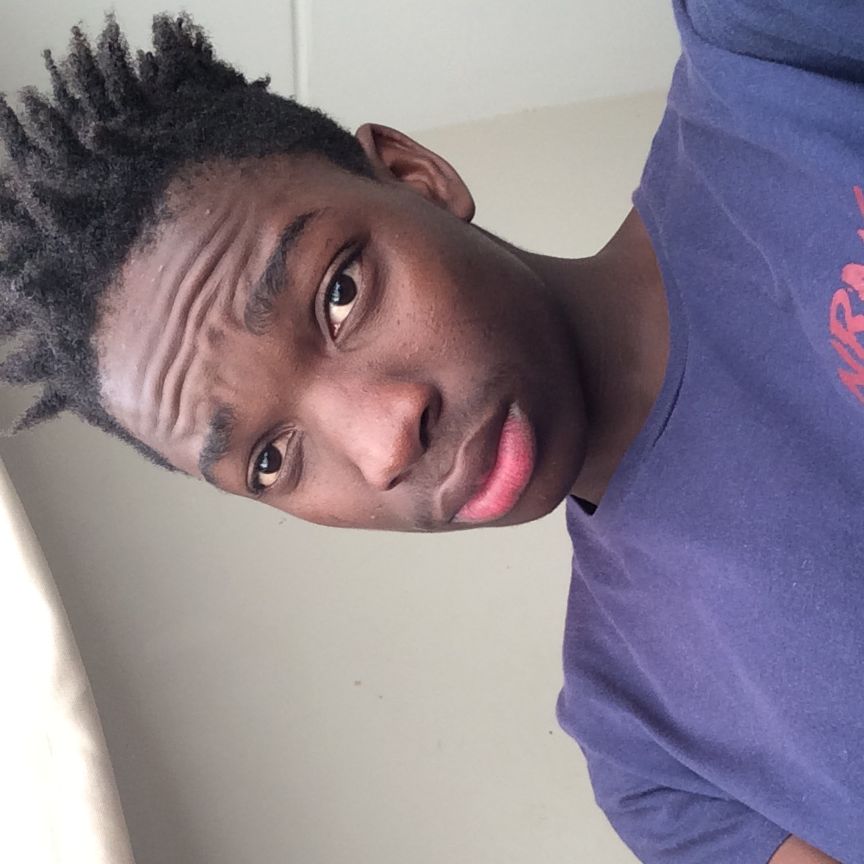 Thabo Masuku
---
Thabo Moodie
---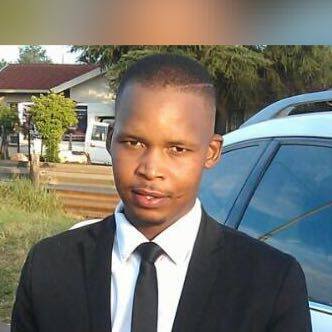 Thabo Sithole
---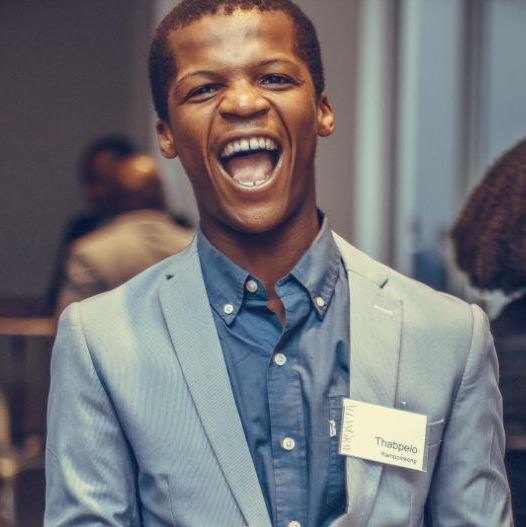 Thapelo Rampolokeng
---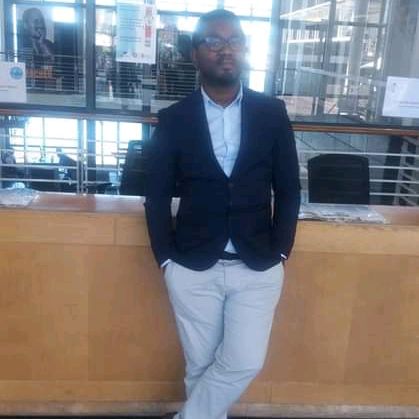 Thembinkosi Nombembe
---
Thuthula Mngenela
---
Timothy Denton
---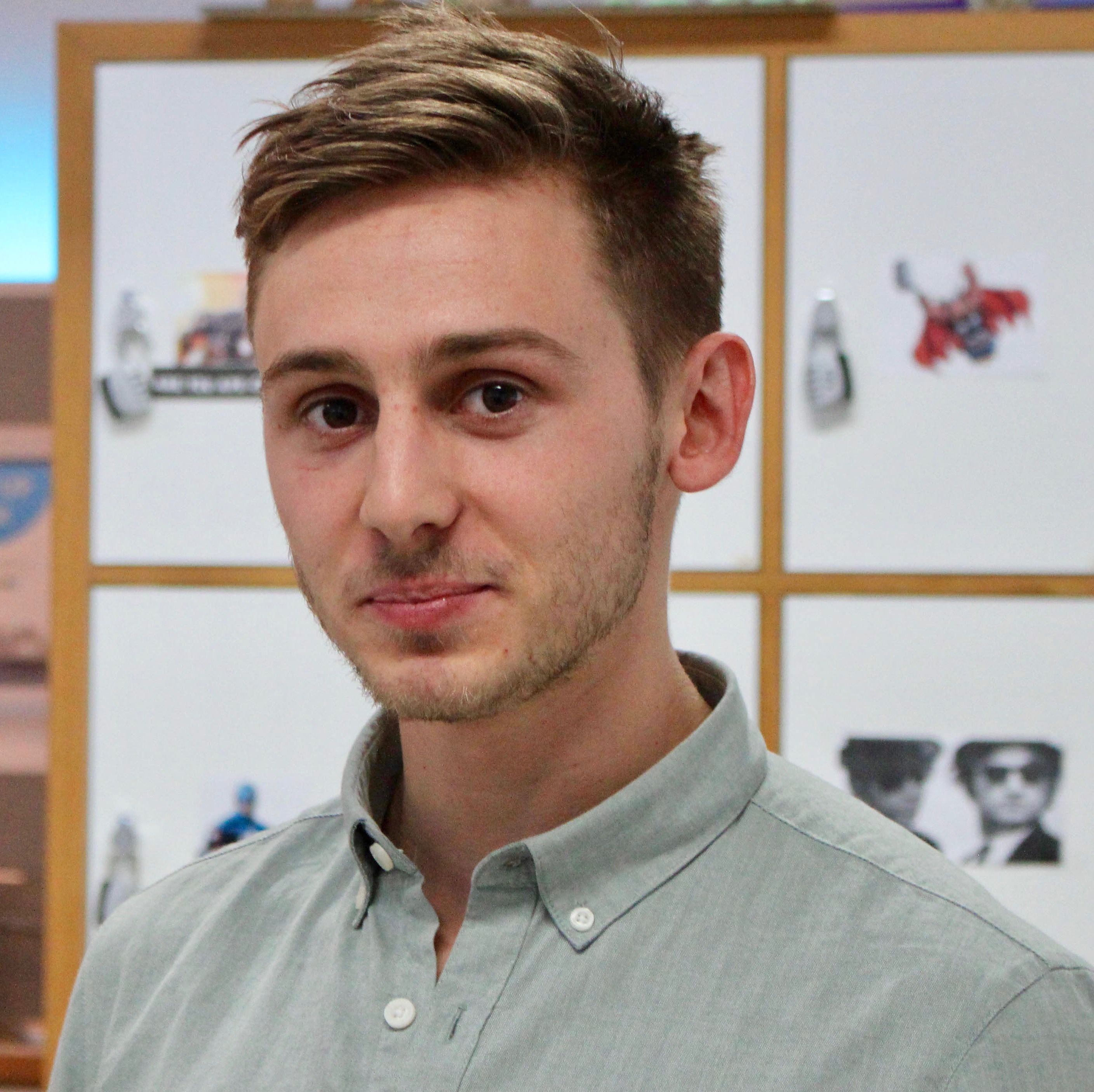 Timothy Germani
---
Tiyani Majoko
---
Trishantanie Pillay
---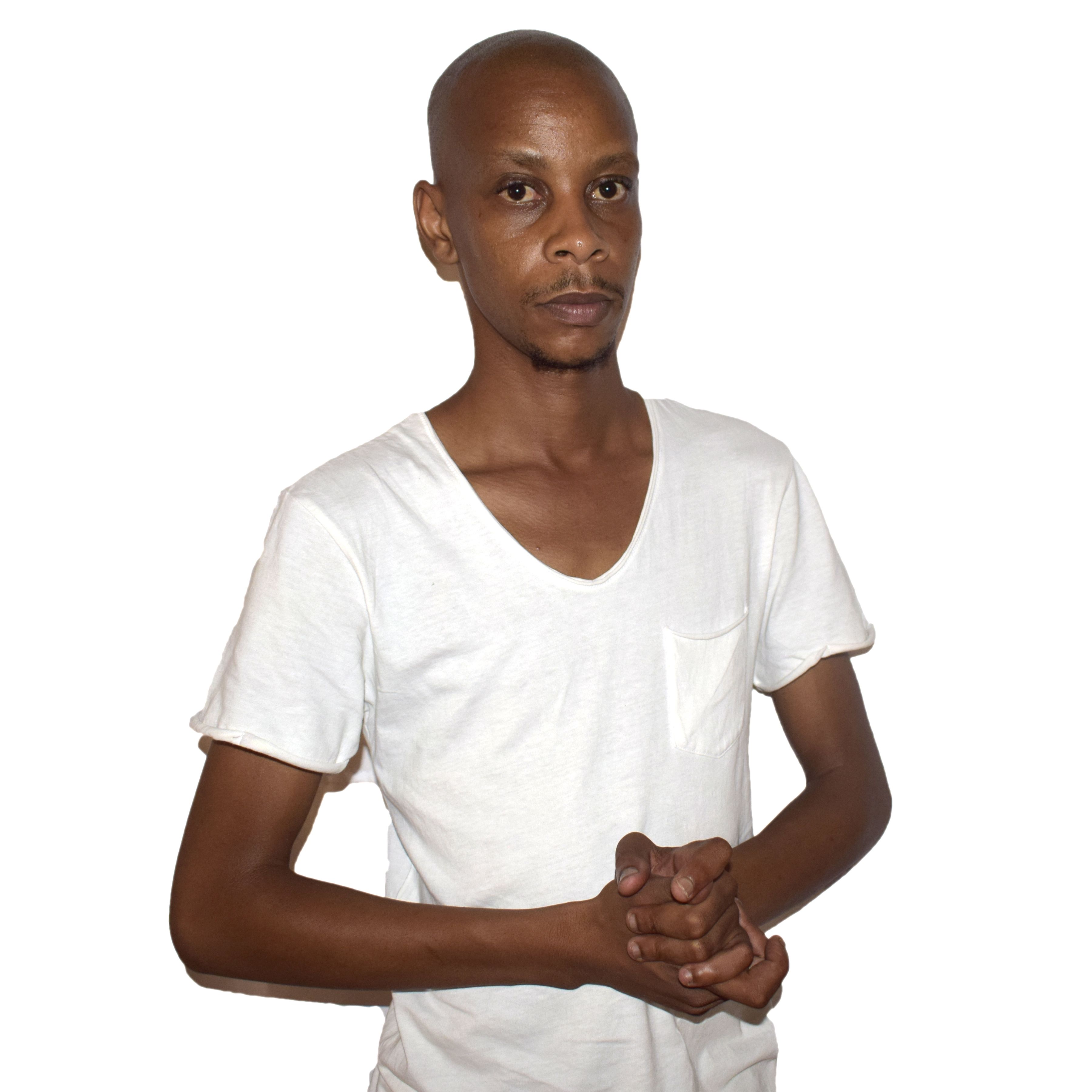 Tshepang Peme
---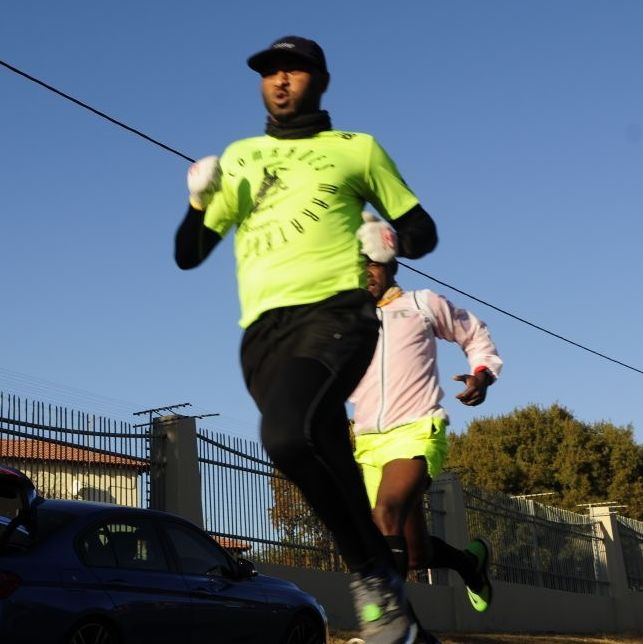 Tshepo Khoza
---
Tshepo Sekome
---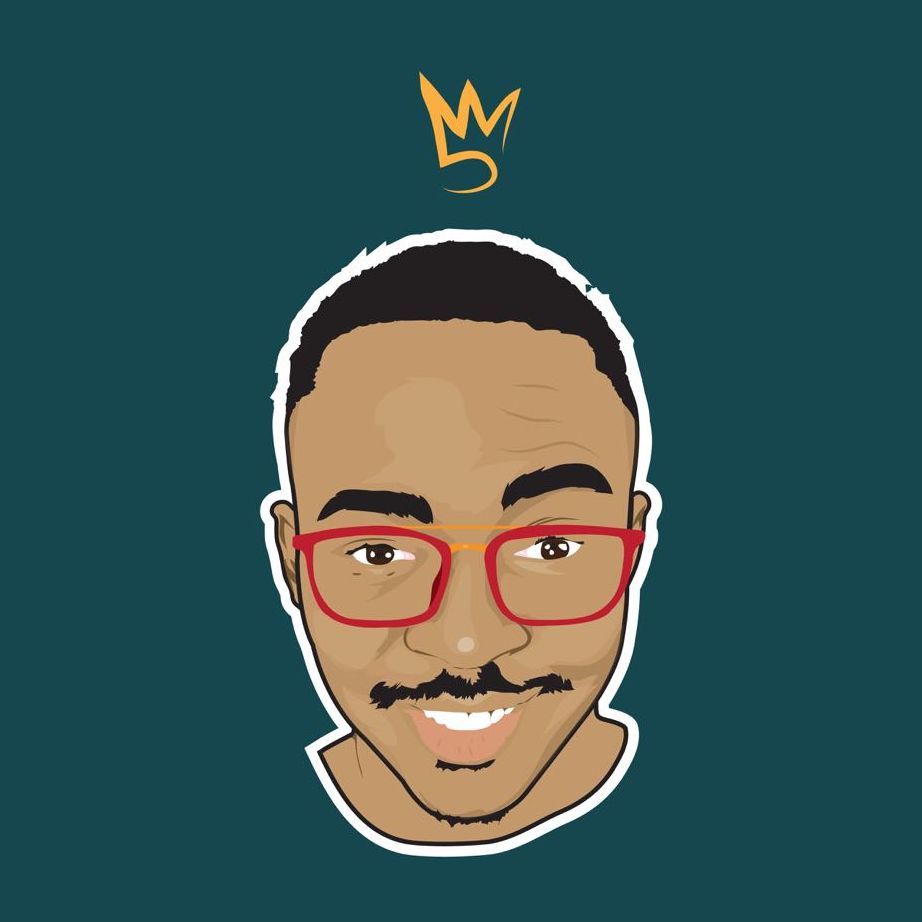 Tumelo Motaung
---
Boitumelo Liese
---
Tumi Motsatsi
---
Tumisang Ranoto
---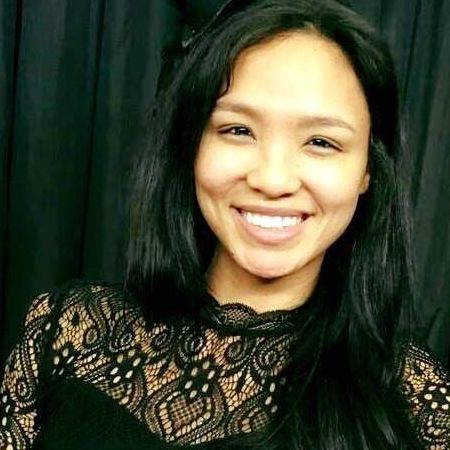 Varonique Philander
---
Victoria Mubango
---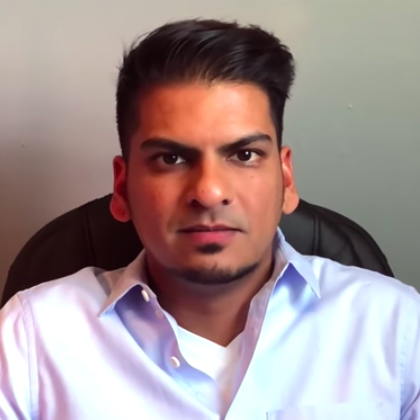 Vithen Mahabeer
---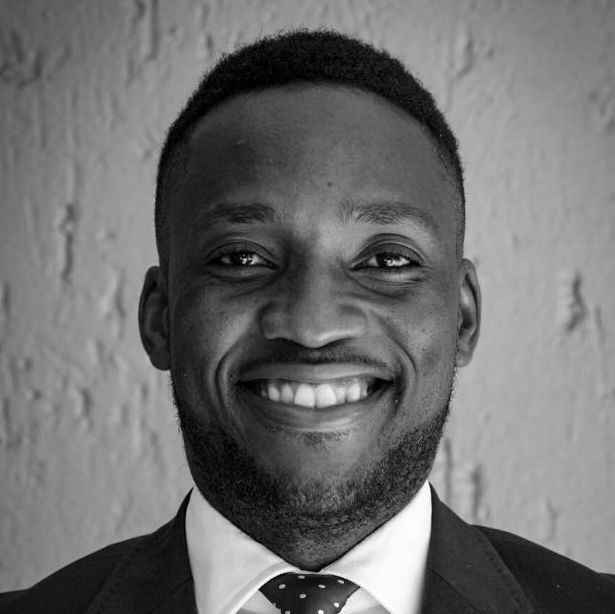 Vizolet Kuwanda
---
Vusani Molaudzi
---
Vuyokazi Headbush
---
Vuyisile Rowland Mayegiso
---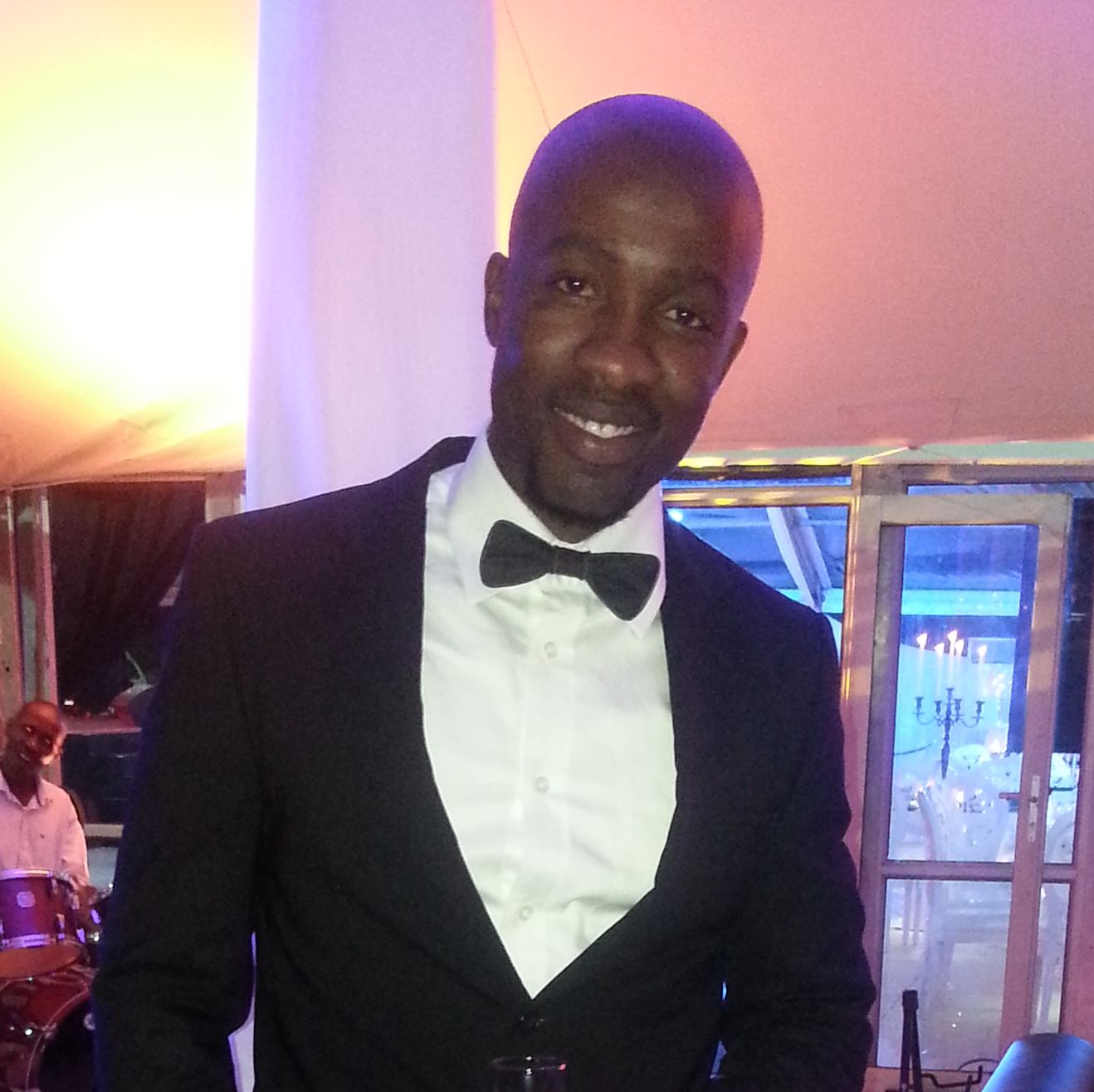 Wandile Khumalo
---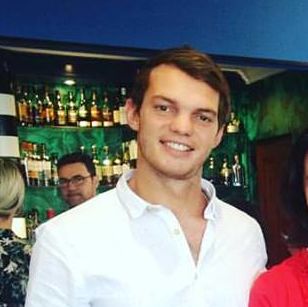 Warren Handley
---
Wendy Matyeni
---
Wesley Struwig
---
Xan Varmuza
---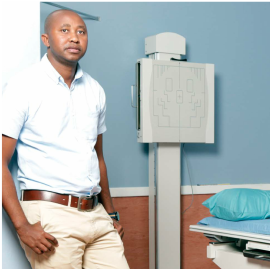 Xolisa Menemene
---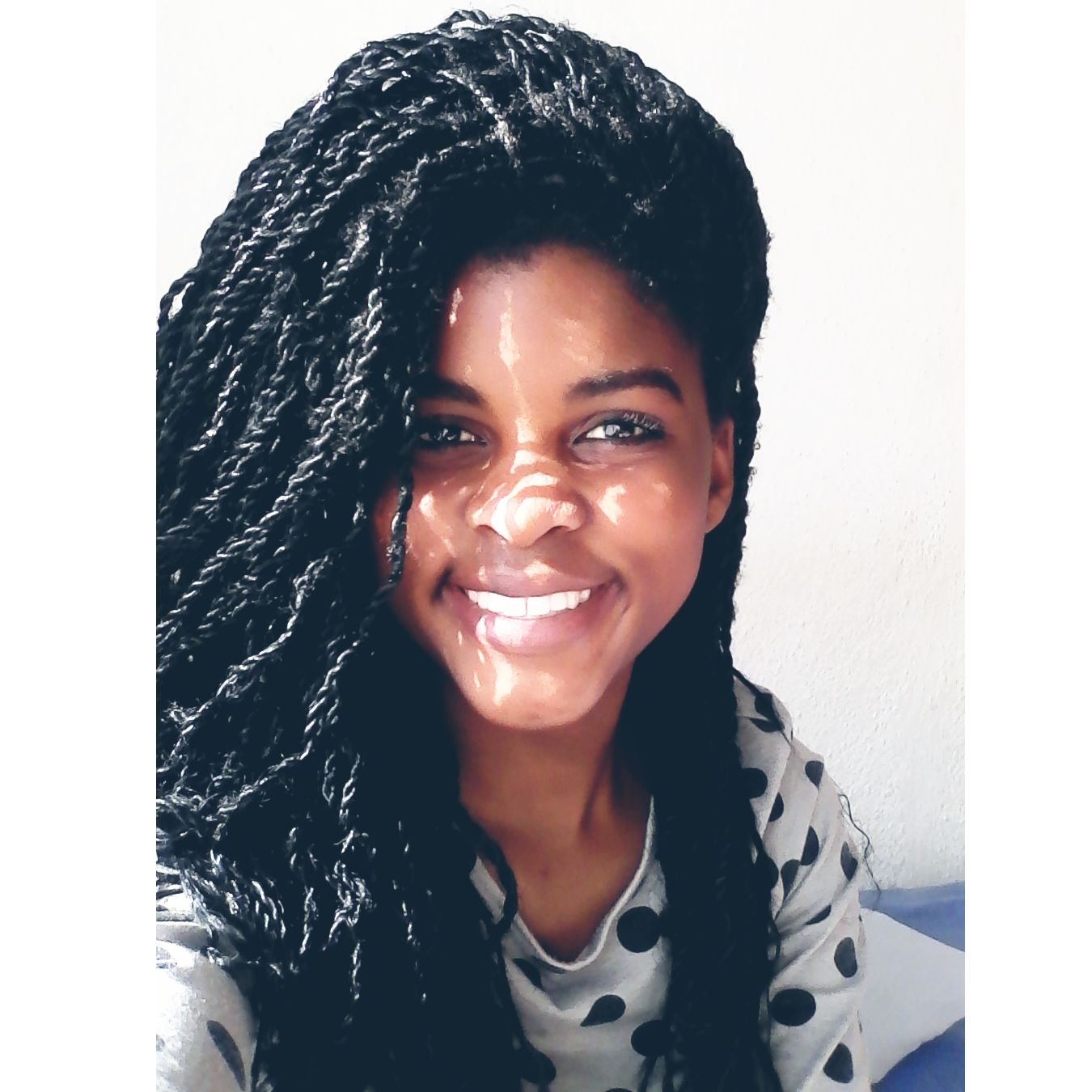 Xoliswa Elizabeth Mnyanda
---
Yongama Skweyiya
---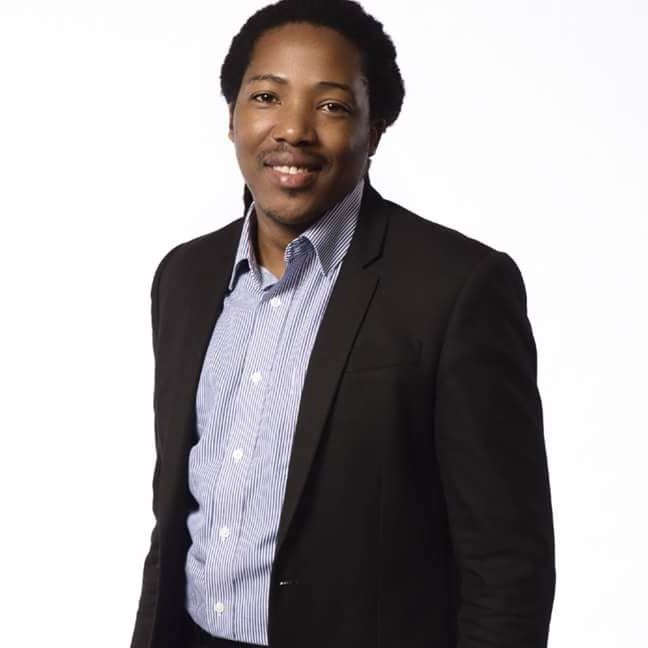 Yongama Njisane
---
Zanele Mauka
---
Zhureena Basadien
---
Ziggy Rudman
---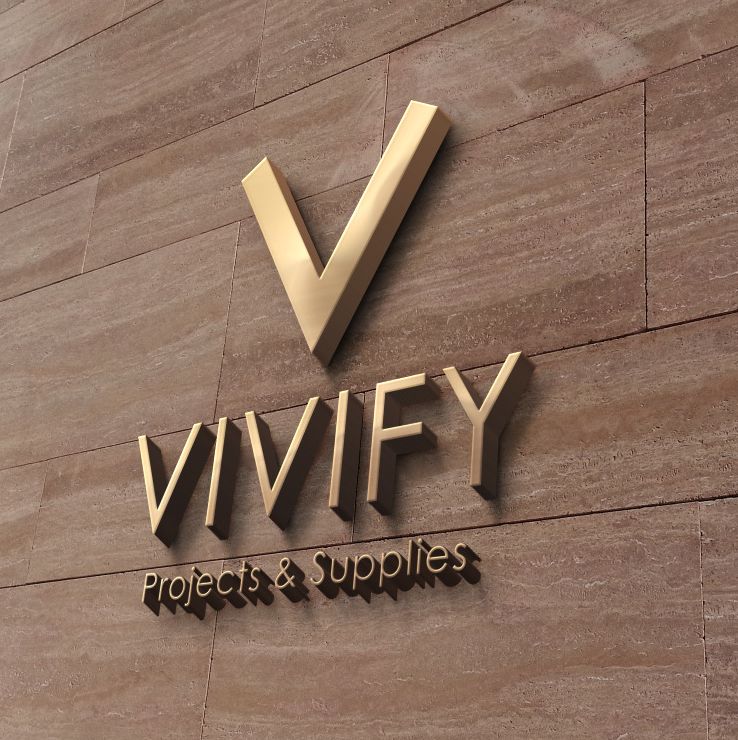 Zola Motolwana
---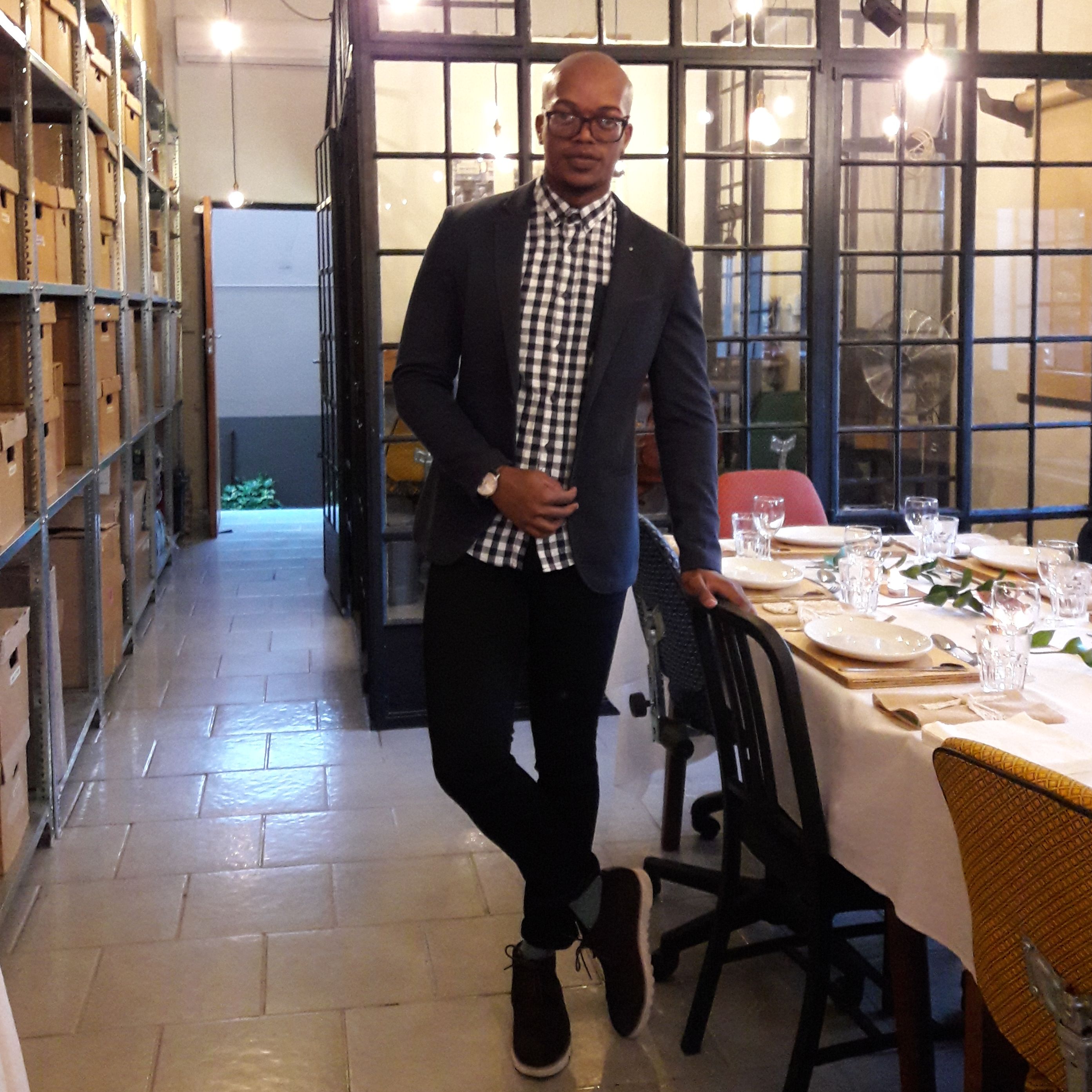 Zuko Qusheka
---
Previous
Next