Leadership for Entrepreneurs
Skills, tools and support for leading a small business

Start dates To be confirmed
Registrations close To be confirmed
Weekly demand
6-8 hours per week
Lead your business toward a better future
Being a leader means inspiring your team and customers to dream more, learn more, do more and become more. As the leader of a small business, this must often be achieved in spite of limited resources, time and support. This 4-week online course includes a combination of interactive learning activities, practical tools and online coaching to help you transform your mindset, improve your self-confidence and lead your business toward success.
Understand the role of your mind in your personal and professional success, develop a personal productivity plan, build a high-performing team and an efficient, sustainable and scalable business, and define a set of strategic leadership habits that will set your business up for success.
Why take this course?
Develop a personal productivity plan
Build a strong team and mindset
Learn efficient business processes
Certificate of completion
Alumni pay half the course fees
The Leadership for Entrepreneurs course fee is R4 950. However, if you have successfully completed the Entrepreneurship Course (i.e. you are a Startup School Alum), your course fee will be discounted by 50% and you will only be required to pay R2 475.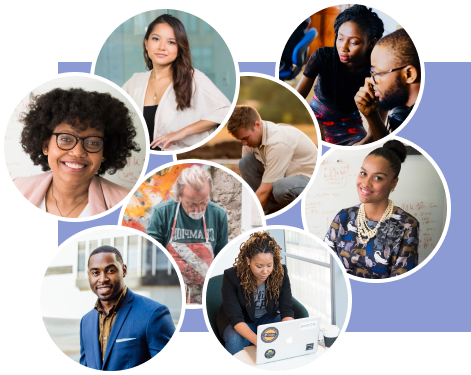 Module 1 Develop personal mastery
Before you can lead others, you need to be able to lead yourself. After all, leadership is deeply personal. This concept of 'leading yourself' is often referred to as personal mastery or self-leadership.
Module 2 Practice and promote productivity
Every great journey starts with one small step. Learn effective habits for leading in a digital age, and how behavioural design is key to your personal, team and organisational productivity.
Module 3 Build high-performing teams
In this module, you will be introduced to the concept of values-based leadership, and explore how your values as a founder are integral to finding the right business partner and hiring the right people for your team.
Module 4 Align people with strategy
To successfully scale a team, people, strategy and execution must be carefully aligned. These are three of the most critical decisions a leader must make when growing their small business.