Marketing for Entrepreneurs
Skills, tools and support for marketing a small business

Start dates To be confirmed
Registrations close To be confirmed
Weekly demand
6-8 hours per week
Valued at
R7 000 (R3 500 for Alumni)
Build brand awareness and increase sales
You don't need to hire an agency to market your business. After all, nobody understands your brand, product or customers as well as you do. This 6-week online course includes a combination of interactive learning activities, practical tools and online coaching support to help you successfully market your business, yourself. Develop a customer-centred mindset, define your target market, create social media campaigns, set sales targets and more.
This course takes a uniquely South African marketing perspective, and aims to equip you with valuable skills and tools that can be applied to your business in real time.
Why take this course?
Practical skills and tools
Individual assessment feedback
Coaching support
Certificate of completion
Alumni pay half the course fees
The Marketing for Entrepreneurs course fee is R7 000. However, if you have successfully completed the Entrepreneurship Course (i.e. you are a Startup School Alum), your course fee will be discounted by 50% and you will only be required to pay R3 500.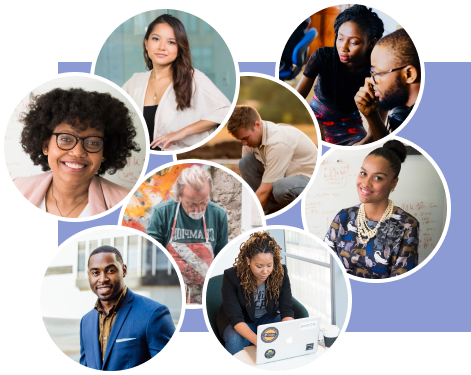 Module 1 Marketing fundamentals and understanding your customer
Develop a marketing mindset, define your target market and learn how to tailor your marketing strategy to each of your customer segments.
Module 2 Setting your brand apart
Think about your business in the context of its competitive environment. Then, define your unique value proposition, create a strong and consistent brand, and develop an effective pricing strategy for your business.
Module 3 Sales, strategy and service
Discover the relationship between sales and marketing, develop a marketing plan and set sales targets, build your sales funnel, and create effective marketing communication for your business.
Module 4 Digital marketing, content and social media
Learn how to use content marketing to create interest in, and engagement with, your brand. Apply a step-by-step guide to set your social media pages up for success, manage your social media presence, and create your very own Facebook and Instagram campaigns.
Module 5 Search engine marketing
Learn the basics of search engine marketing, explore various online advertising strategies for your business, and create your own Google ad.
Module 6 Website, video, email and mobile
You journey on this course ends with an exploration of websites that keep customers coming back, videos that hold their attention, emails that they are excited to read, and mobile marketing they want to engage with.